Foldable phones are the in-thing right now. It all kicked off with the Samsung Galaxy Fold back in 2019, which suffered from some classic first-generation product issues. In fact, it was recalled shortly after launch because the foldable inner display of early samples began to fall apart in reviewers' hands.
Thankfully, three years on, most manufacturers seem to have gotten over the hurdle of foldable smartphone durability. Samsung's Galaxy Z Fold 4, for example, survived an impressive amount of damage in JerryRigEverything's durability test including forcefully bending the phone backwards and putting dust and debris directly onto the display and inside the intricate hinge system. Naturally, you're not going to do this intentionally to your own phone but it's nice to know that it's more robust than it looks.
Samsung's foldables are some of the few to have IPX8 water resistance, allowing you to text in the pouring rain without a worry in the world (aside from getting wet, that is!).
It's not just Samsung either. The foldable phone market has come along leaps and bounds over the past few years, with excellent models including the Huawei Mate X2, Xiaomi's China-only Mix Fold 2 and the Oppo Find N, which I had the pleasure of using earlier this year.
Dominik Tomaszewski / Foundry
These devices still aren't perfect – you can see the crease along the hinge in most foldable screens – but the hardware is now at a level where many buyers will be comfortable investing in a foldable smartphone – particularly the Samsung Galaxy Z Fold 4.
My advice, though, is to wait. The hardware might be ready, but after using the Oppo Find N and Galaxy Z Fold 4, there's still a lot of work to be done on the software side of things.
When I first used the Oppo Find N back in April, I noticed that a few of my favourite apps didn't display properly on the 7.1in main display. That's almost certainly down to the boxy 8.4:9 aspect ratio, which most developers won't have optimised their apps for. After all, how many devices have a screen of this shape? Not many.
Dominik Tomaszewski / Foundry
That's fine, I thought, considering the Oppo Find N hasn't officially launched in the West and, therefore, developers won't be in a rush to develop for the form factor.
Samsung, on the other hand, has been selling these phones in the West for the past few years, and the company has specifically worked with developers to add support for the unusual form factor. Essentially, if there's any foldable manufacturer that could provide a top-tier foldable experience, I assumed it would be Samsung.
But, dear reader, I was wrong.
To Samsung's credit, it does have a growing list of apps that make good use of the Fold 4's large display including the likes of Facebook, Messenger, WhatsApp, Microsoft Office, YouTube and Google Meet. And they work well. The issue is that, outside of that relatively small list of apps, others simply do not work on this boxy aspect ratio.
Most apps run well but since they're not optimised for the aspect ratio they don't offer the big-screen experience you might expect. Instead, just as with so many Android tablets, apps stick to a user interface that's designed for the tall, slim aspect ratio that the vast majority of phones now have.
However, there are a few apps that simply don't work – including some of the most popular ones.
For example, take Instagram. The app's inability to adapt to the boxy aspect ratio of the Find N and Fold 4 meant as much as 2/3 of video content was cropped from view – and that's hardly the premium experience buyers are going to expect after shelling out the big bucks for a folding phone.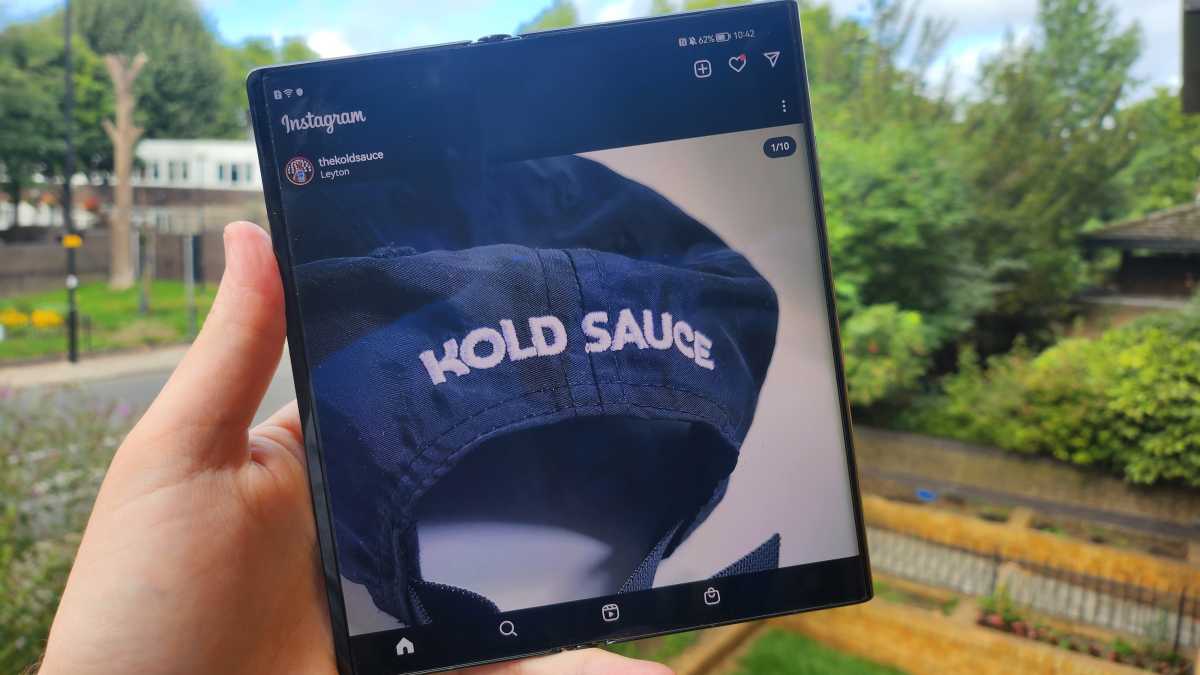 Dominic Preston / Foundry
It was a similar story with TikTok on the Find N, but Samsung worked with the developer so the app works properly with its foldable phone.
The bottom line is that app developers aren't adding support for these devices fast enough.
In fact, Oppo's president of overseas sales and services, Billy Zhang, cited a lack of app support as one of the main reasons we're yet to see an Oppo foldable outside of China (though that could be changing soon).
It seems we're still in a catch-22 situation in the foldable market: developers are waiting for more manufacturers to produce foldables before investing time and money into developing specifically for the form factor, while manufacturers are waiting for app support before going all-in on the foldable form factor. Who's going to give in first?
It's not hard to see where the developers are coming from either; while Samsung claims there were 10 million foldables sold across the industry in 2021, that's a drop in the ocean of the predicted 1.38 billion overall smartphone sales in the same year.
I should probably clarify at this point that this problem doesn't really apply to clamshell-style foldable smartphones like the Galaxy Z Flip 4 and Huawei P50 Pocket. The fact that these models fold out to something resembling a traditional candy-bar smartphone means developers don't need to optimise apps for a new aspect ratio.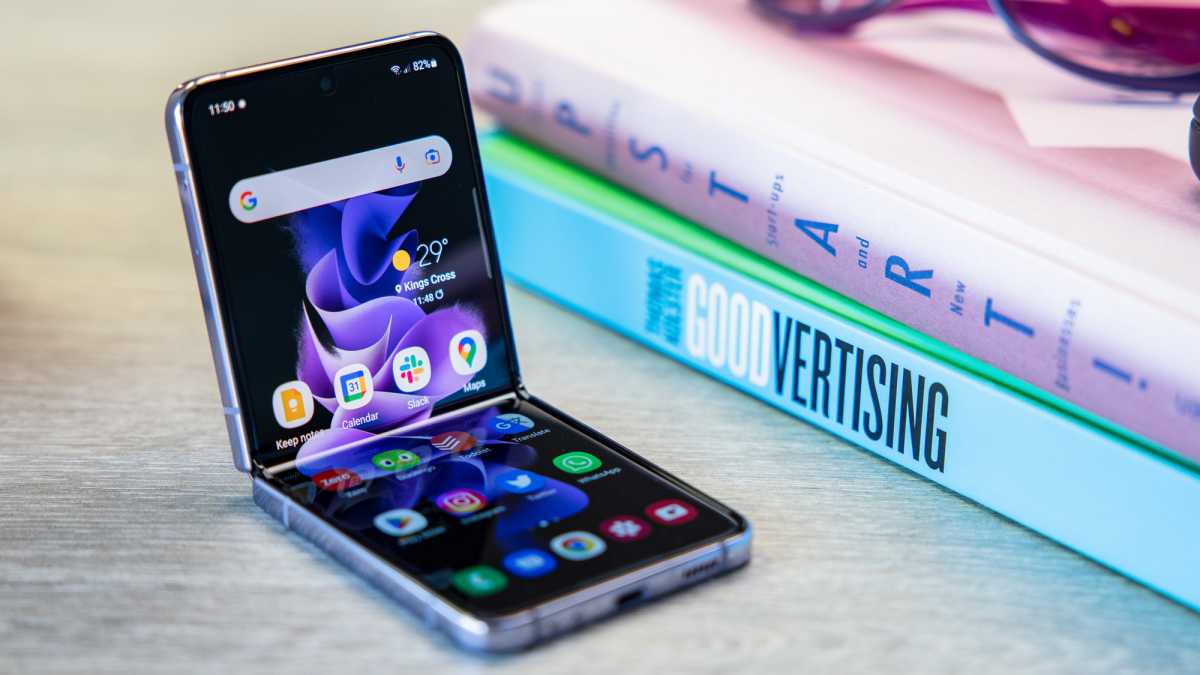 Dominik Tomaszewski / Foundry
Clamshells, then, could be the best option for manufacturers to introduce more foldable smartphones in the near future, rather than working on the other style of foldable that requires considerably more work from developers. Could we see the big-screen foldable fade out in favour of clamshell-type phones in the next few years, or can the combined might of Xiaomi, Oppo, Samsung and co. bring big-screen foldable support to most apps? We'll have to wait and see.