Oppo just launched the mid-range Reno 8 Series in Europe, but many are still wondering whether the Chinese company's next foldable phone will also cross over to western shores. Finally, we have some more information, courtesy of Oppo's President of Overseas Sales and Services, Billy Zhang.
During a roundtable at which Tech Advisor was present, Zhang was asked whether the successor to the Find N would be sold in Europe. His one-word reply, "…probably", isn't a guarantee, but we have other information that seems to indicate that the follow-up to the Find N will get a wider rollout, and another style of foldable could be joining it.
At the beginning of August, GSMArena reported that the names 'Find N Fold' and 'Find N Flip' had been trademarked by the EU Intellectual Property Office. That's the naming convention that smartphone leader Samsung uses, with the 'Fold' being a book-style foldable and the 'Flip' being a clamshell foldable.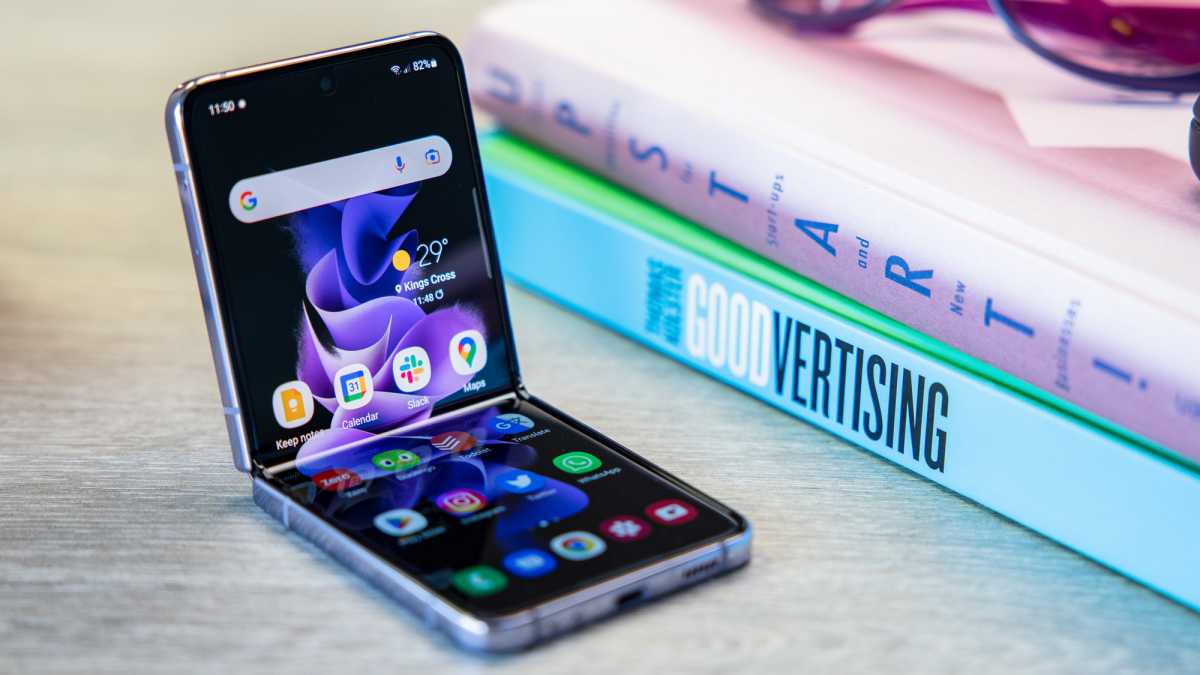 Dominik Tomaszewski / Foundry
Zhang also commented that the Fold and Flip style phones are the future, so it's highly likely that Oppo will release both.
The company saw great success with the Chinese-exclusive Find N, a phone that we rated 4.5 out of 5 stars thanks to its premium build, long battery life, impressive cameras and a price that undercuts the competition.
Zhang mentioned in his keynote speech for the Reno launch that Oppo is "committed to Europe", so making its foldable phones available to European buyers seems a logical next step.
Right now, the only brand selling both styles of foldable technology in the west is Samsung. With prices for these phones topping £1500/€1700 for some models, Oppo has an opportunity here to swoop in with some more affordable options, and this could really bolster the brand's reputation in Europe.
However, there are still some roadblocks ahead. In a separate roundtable, Zhang expressed that one of the main challenges facing Oppo right now is the lack of third-party app support for foldables – a problem that exists for other companies as well.
The most notable offender is Instagram, which doesn't have a native aspect ratio for the big-screen foldables. You've got the option to run it in a standard 16:9 or 4:3 window with black bars on the side or force it to run in full screen. However, the latter heavily crops all videos, posts and stories so you miss out on a big chunk of what you're looking at.
It's likely that Instagram is waiting for the appetite for foldables to grow before it will address this issue, but the company still hasn't built an app for the iPad, so we're not holding our breath for it to happen anytime soon.
Dominik Tomaszewski / Foundry
In addition, Zhang also confirmed that Oppo is exploring the option of ditching its charger from the box. This follows the trend of other smartphone brands such as Samsung and Apple, in a bid to reduce waste. Oppo has already taken measures with the most recent phone launch by forgoing a phone case.
However, Oppo is a pioneer in fast-charging tech, with many of its devices (including the recently released Reno 8 series, which comes with 80W charging speeds) needing the special SuperVooc bricks that aren't readily available in your average store.
Zhang confirmed that this change will be happening "in the next year for several products", which means that it could potentially apply to the putative foldables. However, we don't have clarification on whether this change will be global, or if it will apply just to Chinese versions of the phones.
Charger or no charger, Zhang claims that the next-generation foldable will be "thinner and lighter than the Find N", and that "the crease will be narrower" and there will be upgrades to "the battery, the charger, the camera system and the hinge".
So when can you expect to see the next Oppo foldable phone? Zhang says that it will be in the "near future", so stay tuned to Tech Advisor for the latest news.