HMD has announced a slew of new Nokia branded smartphones alongside an eco-minded subscription service that two of them will be available to buy on.
At the IFA tech show in Berlin the company announced the Nokia X30 5G, G60 5G, and C31 phones, the Nokia T21 Android tablet, plus a portable speaker and wireless earbuds.
The X30 and G60 will be available on HMD's new subscription service, Circular, for a monthly fee and £30 sign-up cost, and both come with three years of Android and security updates alongside a three-year warranty. The cheaper C31 is not part of the scheme, while the T21 is coming to it soon.
Customers on the plan will be encouraged to keep their phone for as long as possible to counteract the constant upgrade cycle of the modern smartphone, but they can also trade it in, upgrade to another phone, or leave the program whenever they want. Phones cannot be bought out though, they are on permanent loan from HMD.
The longer you keep your phone, the more points – or 'seeds' – you will collect in the Seeds of Tomorrow scheme, redeemable via partner companies to plant trees, reduce plastic waste in rivers, and provide internet connectivity to those without it.
Phones bought through Circular cover you for accidental damage, loss, or theft of your phone, which is very good considering you can get one of the new phones, the Nokia G60, for just £12.50 per month. It has a Snapdragon 695 5G, a 6.58in 120Hz LCD screen and a large 4500mAh battery, with a 100% recycled plastic back and 60% recycled plastic side rails.
HMD Global
HMD seems to have all but given up on competing in the flagship phone market given its last high-end offering was 2019's Nokia 9 PureView. Instead, we have the Nokia X30 5G, what HMD call its "most eco-friendly smartphone yet".
That equates to being made from a 100% recycled aluminium frame and a 65% recycled plastic back. It's packaged in a 100% Forestry Stewardship Council certified and 70% recycled paper box and doesn't come with a charger.
The X30 looks like a solid phone with a 50Mp PureView main camera with optical image stabilisation, Snapdragon 695 5G, a 6.43in display, IP67 dust and water resistance, and 33W wired charging of its 4200mAh battery.
You can get the X30 for £25 per month with a £30 set-up fee. The issue here is the phone only costs £399 outright. Paying £55 for the first month and then £25 per month thereafter means you'll pay over £399 after 16 months.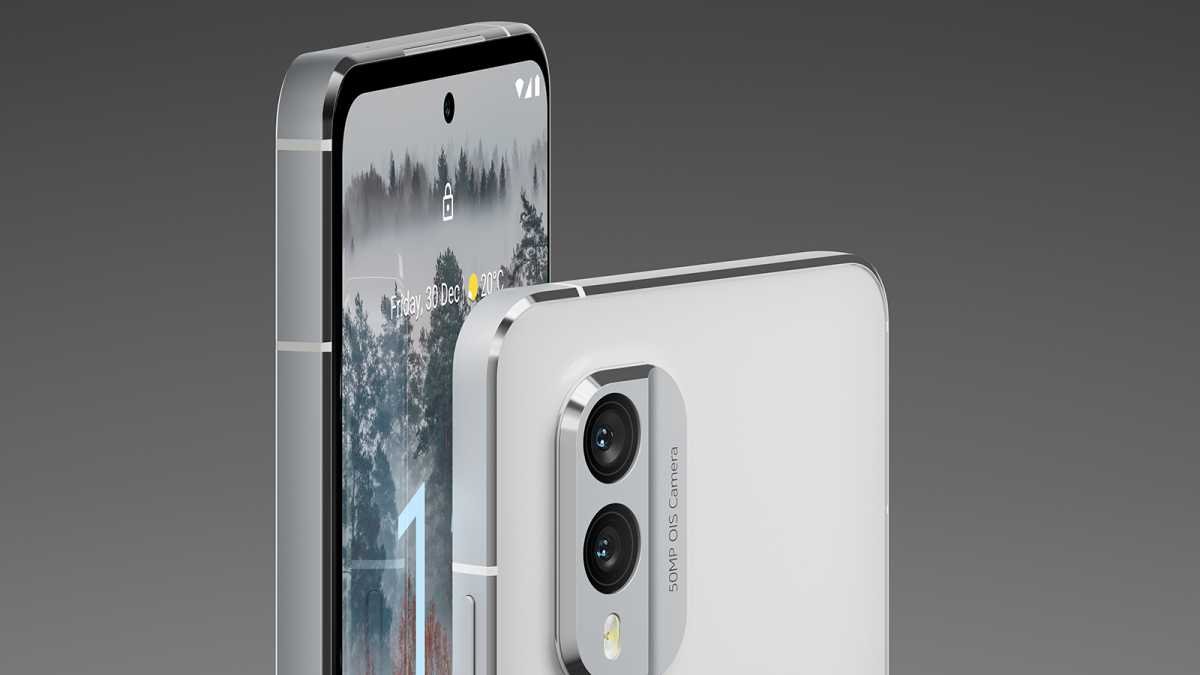 HMD Global
Given HMD wants you to keep your phone for as long as possible, that doesn't seem like very long. You might want to buy the phone upfront and keep it for longer, saving money. But granted, you would lose the insurance coverage Circular offers, along with direct access to support staff for troubleshooting and queries. Being part of the program also lets you trade in your phone whenever you want to pay more, the same, or less for a new phone – though the only other option is the G60 currently.
HMD says it will repurpose traded-in phones by refurbishing them and offering them back to other customers, by giving them away to charity, and eventually by taking them back and recycling them so they don't end up in a landfill.
Here's the full list of phones available on Circular with UK pricing:
Nokia G60 5G (£249) – £12.50 p/m, £30 set up fee
Nokia X30 5G (£399) – £25 p/m, £30 set up fee
Nokia XR20 (£449) – £20 p/m, £30 set up fee
Nokia T10 (£149) – £10 p/m, £30 set up fee
Circular will launch first in Germany and the UK with a wider rollout planned. It does not include a mobile plan though, so you'll have to pay for minutes, texts, and data on top of the subscription.
HMD is promising a dedicated subscription model for businesses by the end of the year.
The Nokia C31 also announced won't be coming to Circular and offers a 6.7in screen and three days of battery life, though you will probably have to not use it much to get that. It'll cost from £109, but its launch jars with HMD's eco-forward status – why also release a cheap phone that is not on your subscription plan with only two years of security updates when you also want to encourage people to use their phones for longer?