There are people for whom a shoe is just a thing that stops feet from interfacing with dog mess, broken glass, and puddles, and there are people for whom a shoe is an object of desire.
For those in the latter camp – the sneakerheads, the Manolo Blahnik fanatiks – I give you the LG Styler ShoeCare. What the original Styler does for clothing, the Styler ShoeCare aims to do for footwear.
In case you've forgotten, or never knew in the first place, the original LG Styler is a steam closet. It freshens up clothes between trips to the dry cleaners, steams the wrinkles out of outfits at the end of the day, dries damp coats, gets the dust and pollution out of scarves. Essentially, it's a valet in wardrobe form.
The ShoeCare performs a similar function for leather, suede and athletic shoes. It steam-refreshes shoes and uses a "Zeo-Dry" filter (made from the mineral zeolite) to deodorise and dry them out.
It looks a bit like a small locker, with space to clean two pairs of shoes at once, and with separate cleaning programmes.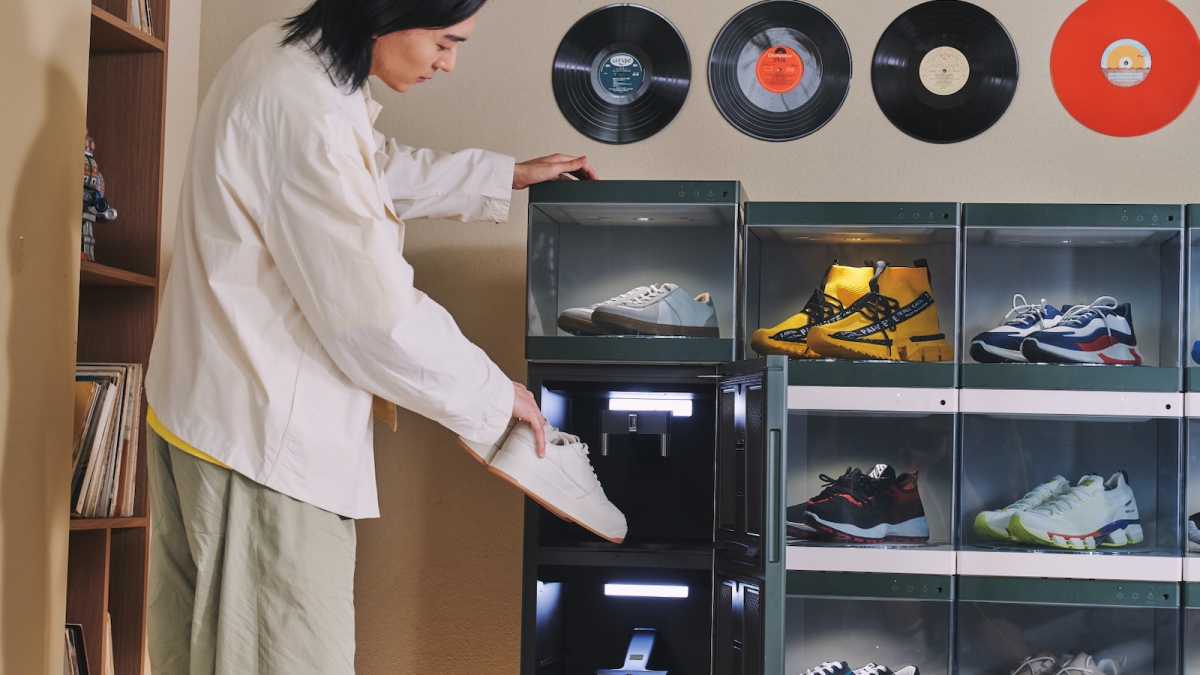 LG
It has ten programmes, which should cater to most types of leather shoes, although there's no mention of fabric-covered or embellished high heels, which may not be suitable for this kind of care.
It steams via a "unique multiple" nozzle, whatever that may mean. LG has trademarked this as the "Moving Nozzle", which sounds terrifying. It can be adjusted to steam shoes of different sizes and can refresh four pairs of shoes in 37 minutes – if you're the kind of maniac who wears four shoes at a time and HAS to have them all steamed in half an hour.
Bear in mind that this process is not totally silent. LG says it's 35dB in operation, which may mean there's some background nozzle noise while you chill out, daydreaming of deodorised footwear.
But once your shoes are clean, are you just going to stuff them back in the wardrobe, like a normal, shoe-wearing loser? No, you will not. Not if LG has anything to say about it.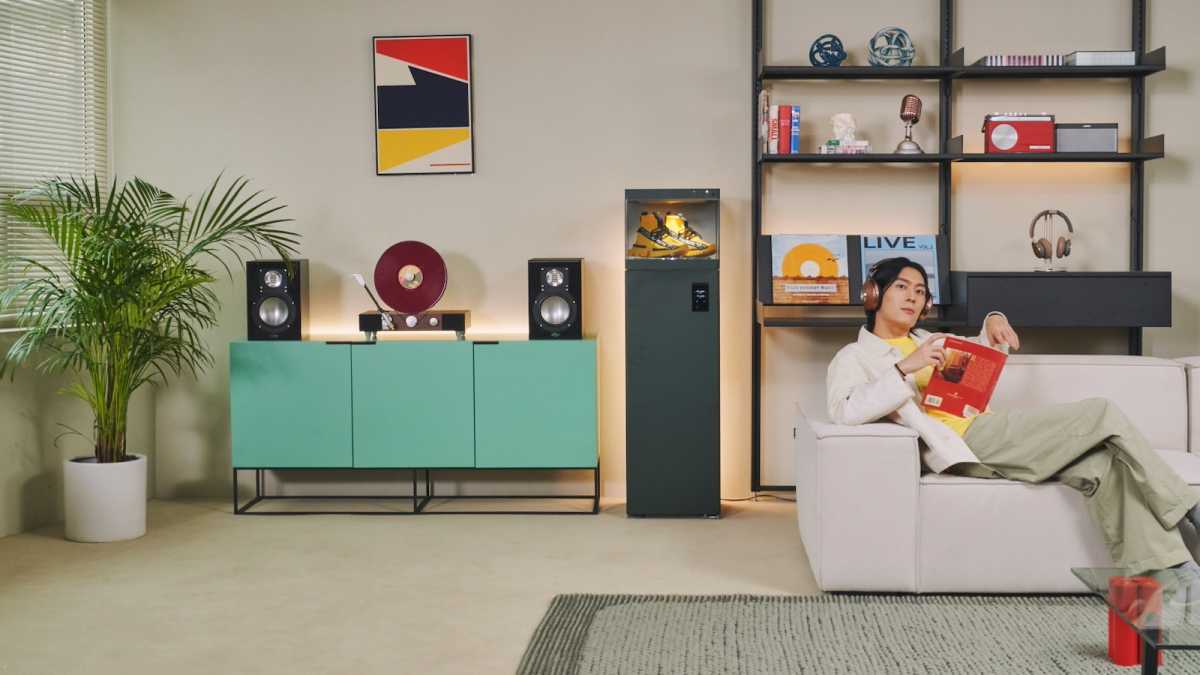 LG
Instead, you will buy a ShoeCase (nice one, LG) which gives you a place to display them – and which protects them from humidity and sun bleaching, thanks to its UV-proof panels. The ShoeCase is a display box with a 360-degree turntable in the base, for trainer posing perfection. It looks as though you can place one on top of the ShoeCare unit, and they are otherwise stackable, to a height of four cases. We don't know what happens if you try to stack five.
And if all of that isn't bougie enough for you, the ShoeCare is a connected device that you can control on your phone via the LG ThinQ app.
As yet, there is no price for these wonders, nor is there a US release date as they will be exclusive to Korea at first. UK sneakerheads take note: they may not even come to the UK at all but our Reviews Editor, Chris Martin, is hoping that they do land in Blighty.