Sound and sustainability are the name of the game, with an emphasis on the latter for JBL's new Go 3 Eco and Clip 4 Eco.
These new eco-friendly versions of the firm's popular Bluetooth speakers, a growing trend in technology products, arrive with impressive eco-credentials thanks to 90% PCR (post-consumer recycled) plastic used for constructing the main chassis.
That's a lot more than the minimum 31% used in the recently announced Ultimate Ears Wonderboom 3, which underwent a similar environmentally-focussed redesign. Like that speaker, JBL says the Ultimate Ears use 100% recycled fabric for the speaker grille.
Furthermore, the firm says the speakers use its most sustainable packaging yet, thanks to eco-friendly FSC-certified paper-based packaging and printed with soy ink.
"The new innovative eco-friendly design significantly reduces the amount of virgin plastic being used which not only reduces waste plastic, but also the overall carbon footprint of the product," said JBL.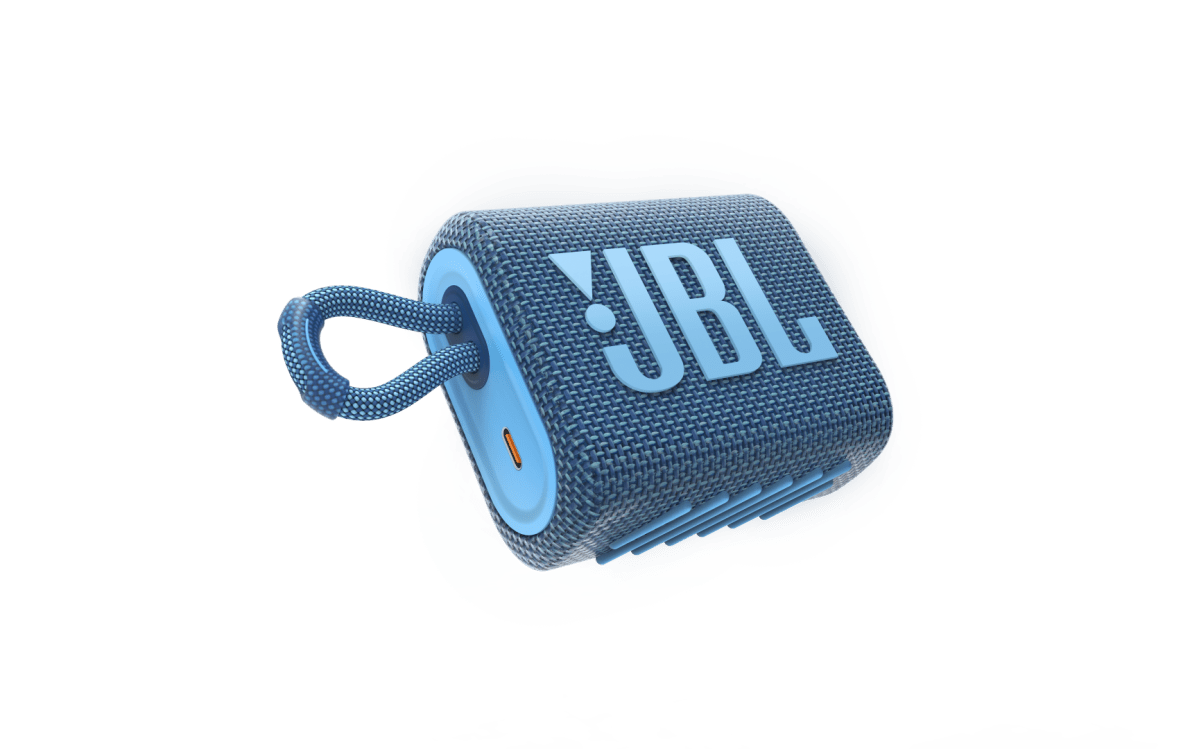 JBL
If you're not sure which speaker to choose, they both have JBL Pro Sound, Bluetooth 5.1, USB-C and IP67 waterproofing. However, the Clip 4 lasts twice as long with 10 hours of battery life.
Of course, the device is a bit bigger but also has the advantage of the carabiner-style clip, meaning you can attach it to all manner of things or places. The Go 3 Eco is extremely compact and has a carry strap.
Sadly, there's a bit of a wait to get your hands on these speakers as the Go 3 Eco and Clip 4 Eco both arrive in December 2022. When they do go on sale, you can choose between Forest Green, Ocean Blue and Cloud White colourways.
The Go 3 Eco costs £34.99 and the Clip 4 Eco is £49.99. Take a look at our best cheap Bluetooth speakers chart to see what else is out there.
Alongside the updates, JBL has launched a few new soundbars for the living room, and a pair of high-end headphones including the oddball Tour Pro 2 wireless earbuds, which feature a touchscreen on the charging case for quick access to key controls.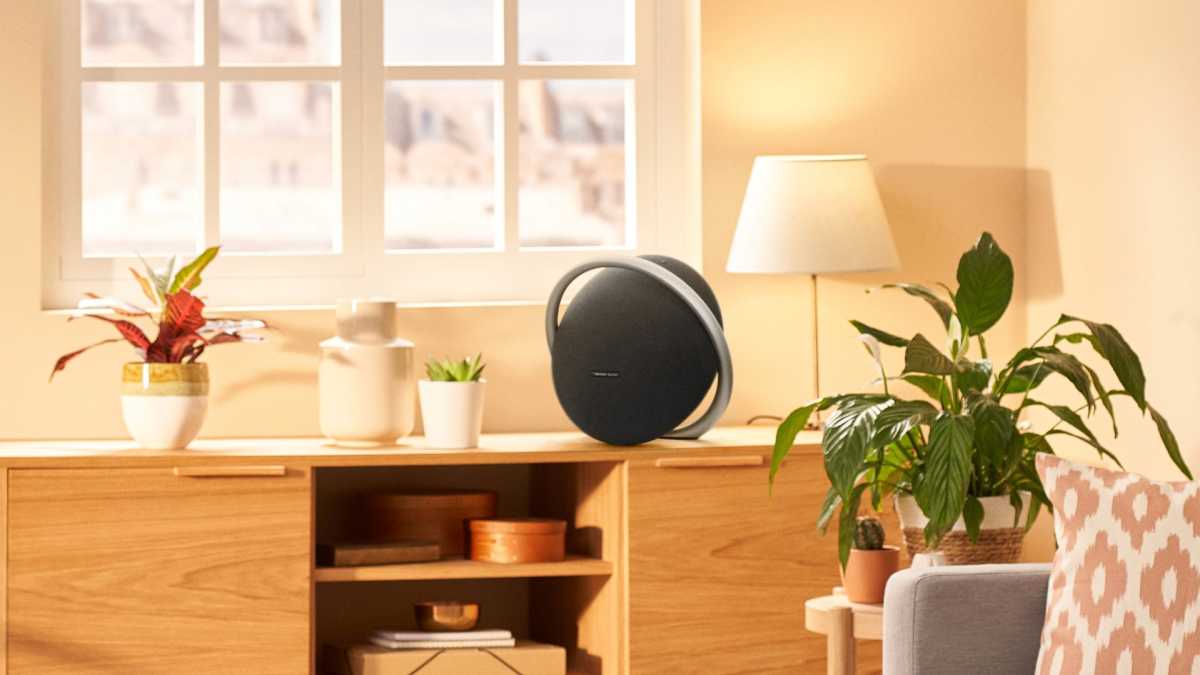 Harman Kardon
Harman, the parent company of JBL, has also announced the most eco-friendly speaker yet in the Harman Kardon brand.
The Onyx Studio 8 is made from recycled plastic and features recycled polyester yarn for the woven fabric grille. The packaging also meets the same standards as the JBL speakers above.
A 'premium Bluetooth speaker', the Onyx Studio 8 offers sound from a 120mm woofer and twin 20mm tweeters. The speaker can last up to eight hours and, like the Sonos Move, can automatically recalibrate the sound when you move it from room to room for the best audio.
Harman Kardon says the Onyx Studio 8 will be available from late October 2022 for £249 in three colours: black, champagne and dark blue.