If you're a busy household and you want your coffee fast and hassle-free, a pod coffee maker is the way to go. Getting your caffeine fix is just a matter of inserting a capsule and pressing a button. And that's something anyone can deal with first thing in the morning.
But choosing the pod coffee maker that's right for you isn't such a simple matter. Once you buy, you're tied into the brand's capsules for the life of the machine. Very few pods are cross-compatible. And different brands have different types of pods and different flavours of coffee.
For example, Tassimo's T Discs and Nescafe's Dolce Gusto capsule range includes milk capsules, so you can make lattes and cappuccinos directly from the machine. Nespresso Vertuo capsules are black coffee only, but they're not just espresso based: you can opt for a big mug of coffee.
And Lavazza A Modo Mio capsules make not only make a very good espresso, but they're industrially compostable too, so you can chuck them out with your food waste, rather than gathering them up for recycling.
But there are big difference between machines as well. Some are completely automatic, some give you options for tailoring your coffee, some have inbuilt milk frothers, some are espresso only and a few have smart features as well.
For help choosing the brand of capsules that are right for you, have a look at our buying advice after the chart. Otherwise read on for our recommendations: we've reviewed some of the best machines on the market.
Capsule coffee machine buying advice
Once you buy a pod coffee machine, you're tied to that brand of pods for as long as you own the machine. As capsules from different brands can vary hugely, it's a good idea to start off by finding the kind of coffee you prefer. Here are some pluses and minuses for each brand.
Lavazza A Modo Mio
Pros:
High quality espressos
Industrially compostable pods you can dispose of in food waste or return
36 varieties
Cons:
Fewer options than Nescafe/ Nespresso
Espresso-based drinks only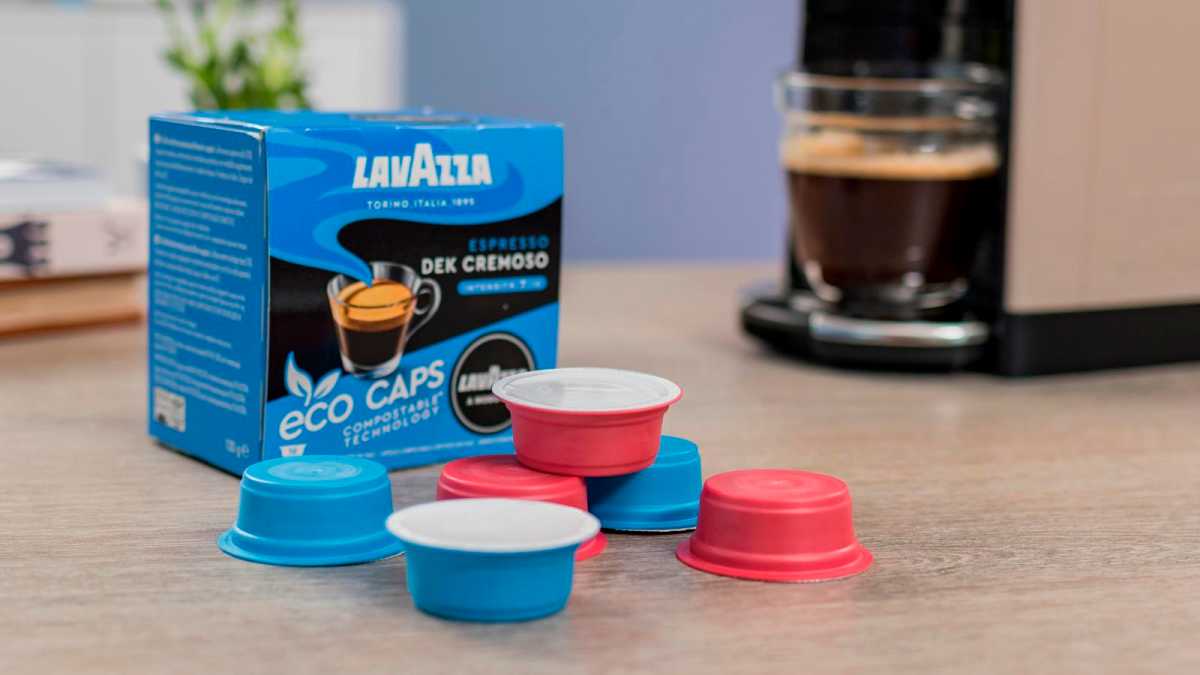 Dominik Tomaszewski / Foundry
Nespresso Vertuo
Pros:
Espressos and long drinks
Over 40 varieties
Cons:
Black coffee only
You have to return the capsules to recycle them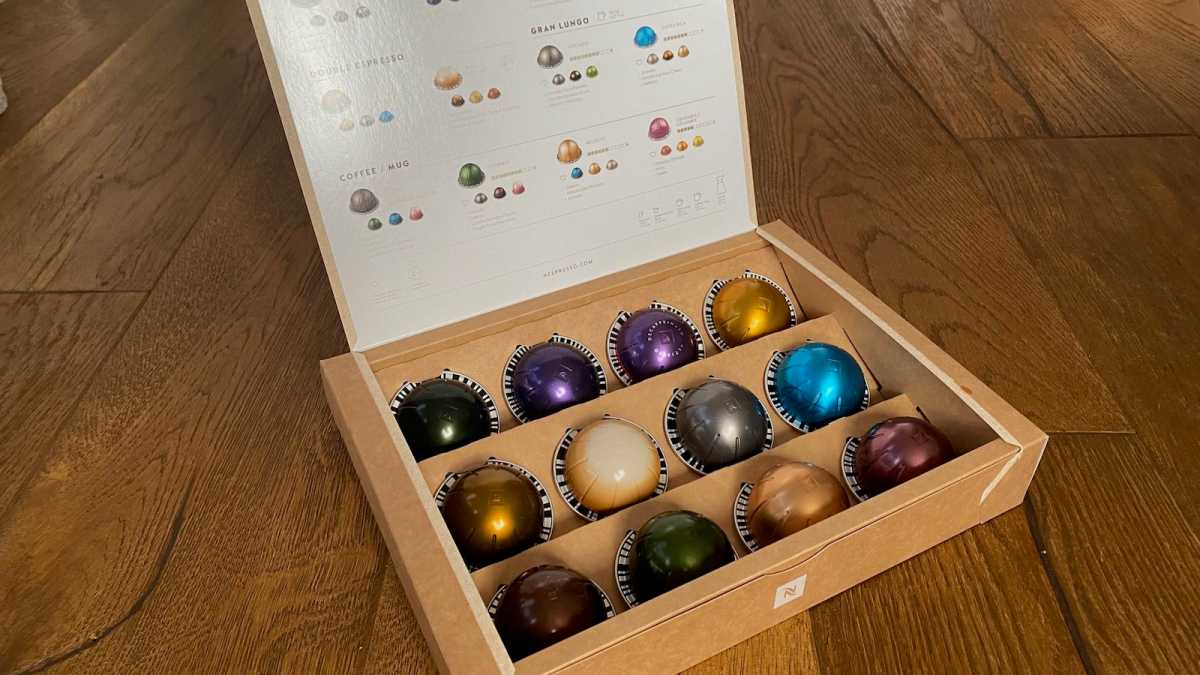 Emma Rowley / Foundry
Nescafe Dolce Gusto
Pros:
Milk capsules for mixed drinks
Cheaper, compatible capsules widely available
45 official varieties
Hot chocolate, tea and Starbucks coffee also available
Cons:
Very sugary
You have to return the capsules to recycle them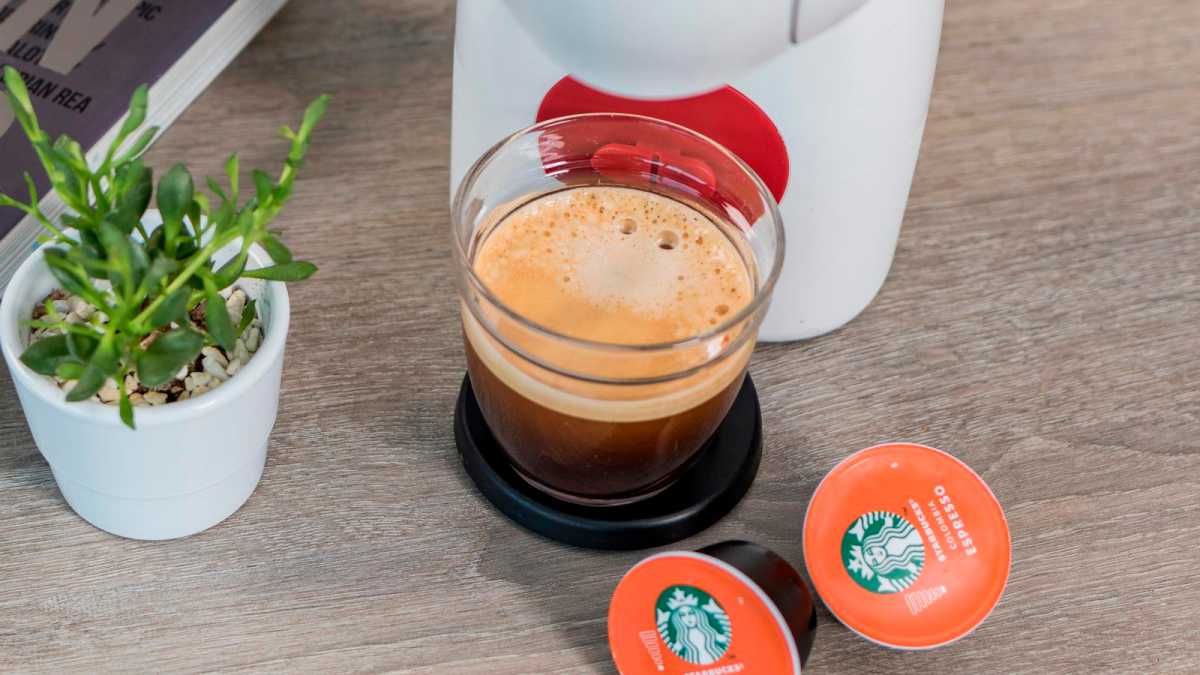 Dominik Tomaszewski / Foundry
Tassimo T Discs
Pros:
Over 50 options, including coffee from Jacobs, Costa, L'Or, and Kenco
Milk-based drinks available
Hot chocolate options from Cadbury and Milka
Tassimo tea range and decaffeinated coffee options
Frequent offers on pods
Cons:
You need to return them to recycle them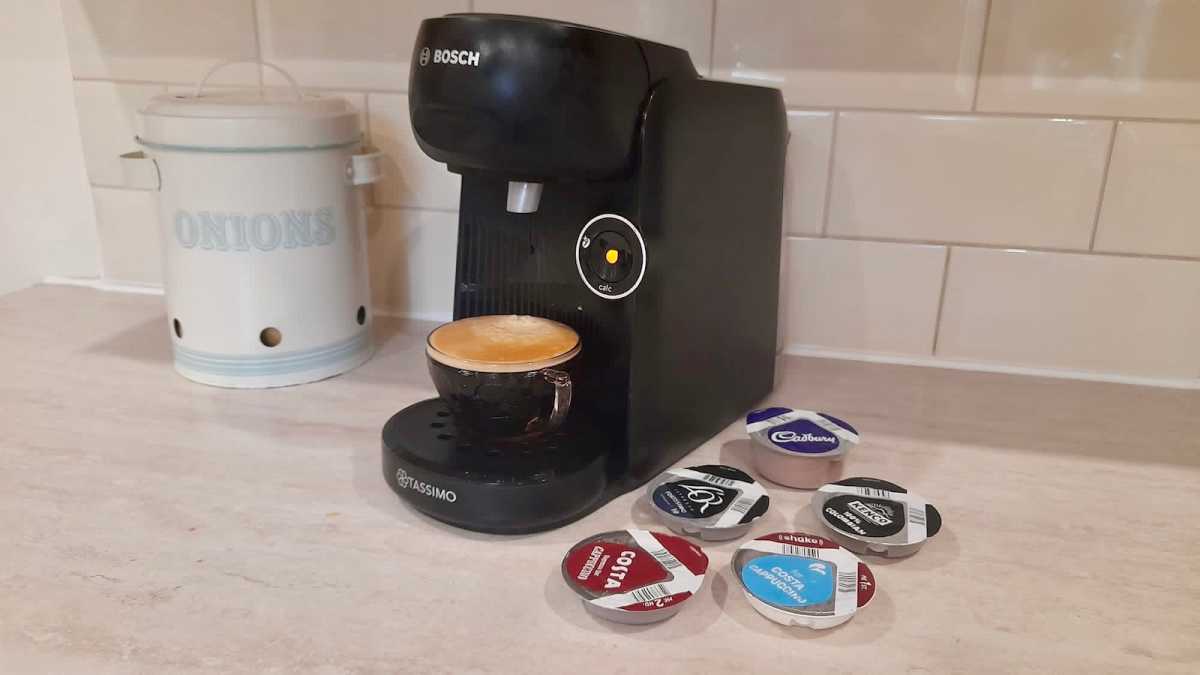 Alex Greenwood / Foundry
Independent brands
Independent brands can give you high-quality, fresh options but they can be pricier and less widely available than capsules from big brands.
For recommendations across all types of coffee machines, from espresso makers to bean-to-cup machines, have a look at our round-up of the best coffee machines we've tested.