Ultimate Ears has announced its new and improved Wonderboom 3 portable Bluetooth speaker, which not only features several performance upgrades but introduces sustainable materials.
The Logitech-owned brand has gone big on the speaker's environmental credentials. The latest Wonderboom speaker uses a minimum of 31% post-consumer recycled plastic, and is wrapped in a sustainable fabric made from 100% recycled polyester. The packaging is also FSC (Forest Stewardship Council) Certified.
The firm says this means you can "party for the planet" but the speaker also has upgrades in the technical department. You now get an extra hour of battery life compared to the Wonderboom 2, with up to 14 hours of portable playback – though the downside is that charging is over the now slightly antiquated Micro-USB standard.
Ultimate Ears has also upgraded the Bluetooth functionality, which now has a range of 40m (up from 33m), meaning you can head off to get a drink from inside while your Wonderboom 3 keeps the party going outside.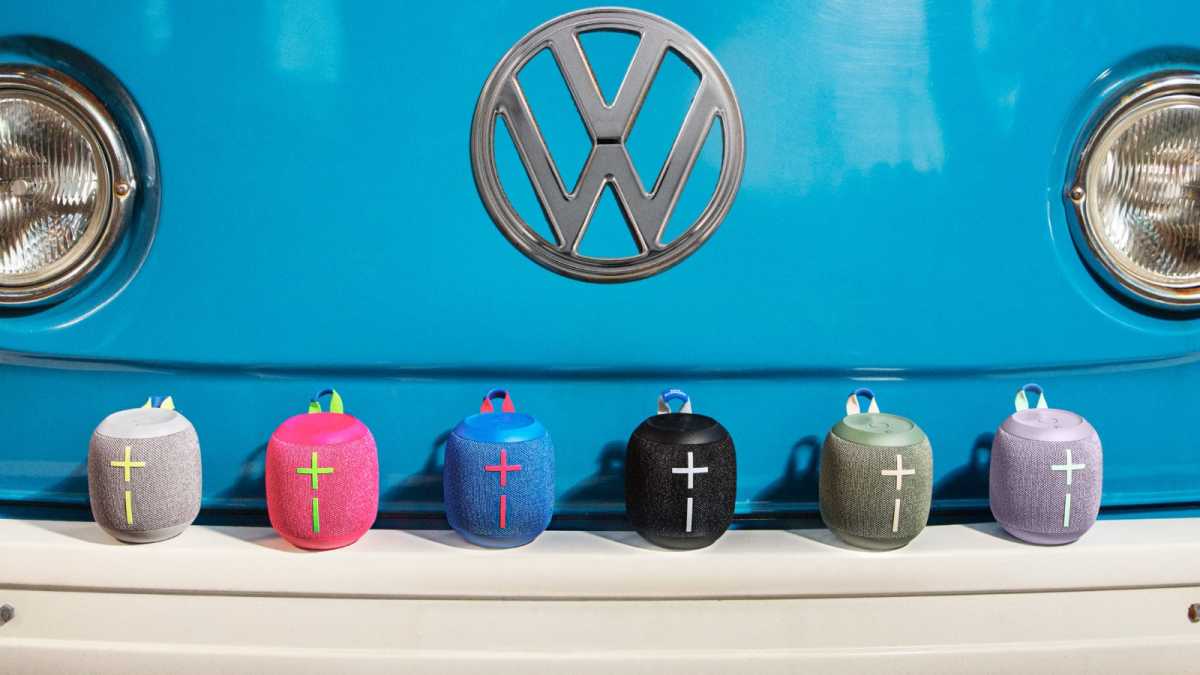 Ultimate Ears
And it'll do that even if it's raining or someone throws it in the swimming pool thanks to an IP67 waterproof rating and a design that floats in water.
As before, you can pair two speakers together to double the sound, or combine them into a stereo pair. There's also an outdoor mode that diverts power from bass to volume for a better listening experience when you're in the garden or at the park etc.
The Wonderboom 3 arrives in four colours to start: Joyous Bright (grey), Hyper Pink, Performance Blue, and Active Black. But going by the supplied image above, green and pale pink/purple colourways may also launch in some markets, or perhaps join the line-up later on.
You can buy it starting 31 August at $99/£89, the same price as its predecessor.
Ultimate Ears
In the same announcement, Ultimate Ears introduced a new white colourway for the Hyperboom, which will be available from 9 September. The $449/£409 premium speaker has a battery life of up to 24 hours, adaptive EQ, four drivers and two passive bass radiators.
Related reading: