Renowned British bicycle manufacturer Raleigh has launched a new lightweight electric bike called the Trace.
Available in four frame sizes (42, 46, 50 and 55cm) and two colours – blue and copper – the Trace looks much like a traditional hybrid bike with its straight handlebars, conventional geometry and 700C wheels.
The simple design manages to hide the battery and wiring within the frame and the only hint that this is an electric bike is the oversized rear hub, housing the motor, and the solitary button on the top tube near the stem.
Mudguards, a rear pannier and lights are all included as standard, yet the Trace weighs only 16.5kg including all these.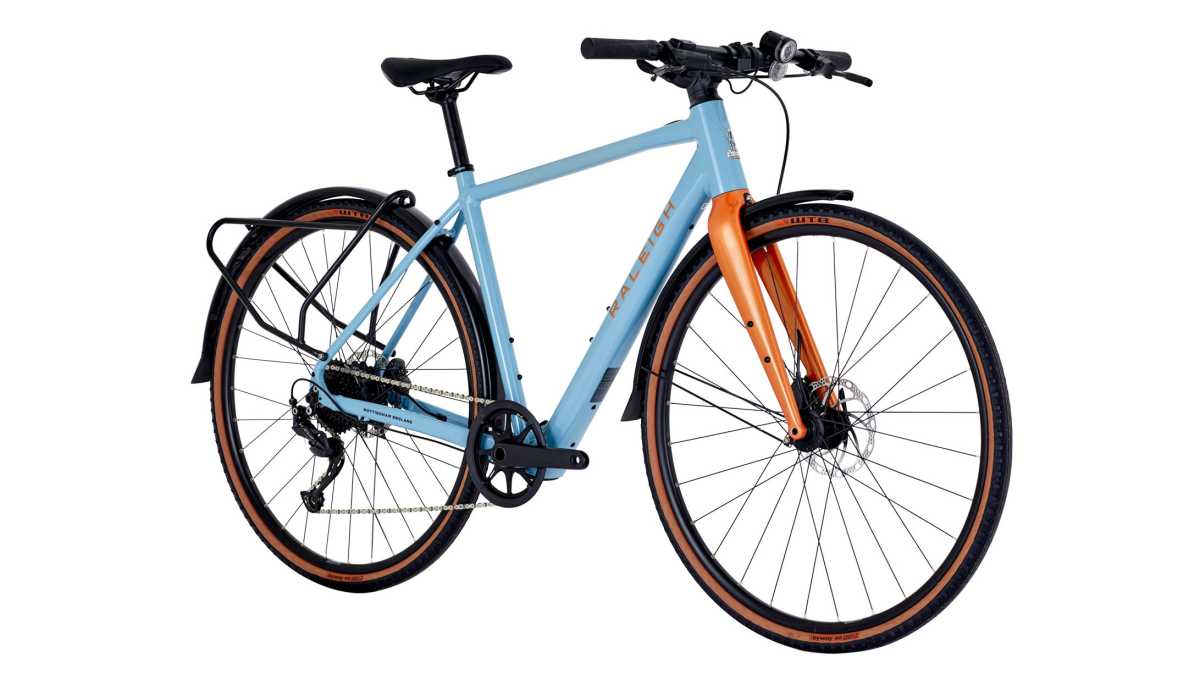 Raleigh
That might be considered a little heavy for a traditional bike, but it's much lighter than most electric bikes, some of which weigh 10kg more. It doesn't quite match the Specialized Turbo Vado SL – the SL standing for Super Light – which tips the scales at just under 15kg, though.
Raleigh says the 250Wh battery offers a range of up to 50 miles and takes four hours to charge. As it's built-in, it can't be removed from the bike for charging.
There's no suspension, but you do get 9-speed Shimano gears and hydraulic Tektro disc brakes.
Unlike some e-bikes, there's no display or control panel. Everything is instead controlled through the single button: it toggles through three power modes, with the LED ring glowing green for low, amber for medium and red for maximum assistance.
Raleigh
Raleigh says that a companion app will be released soon, which should be able to tell you how much battery power remains.
The Trace costs £2199 (around US$2650) and will be available to buy starting 16 August direct from Raleigh as well as other bike shops.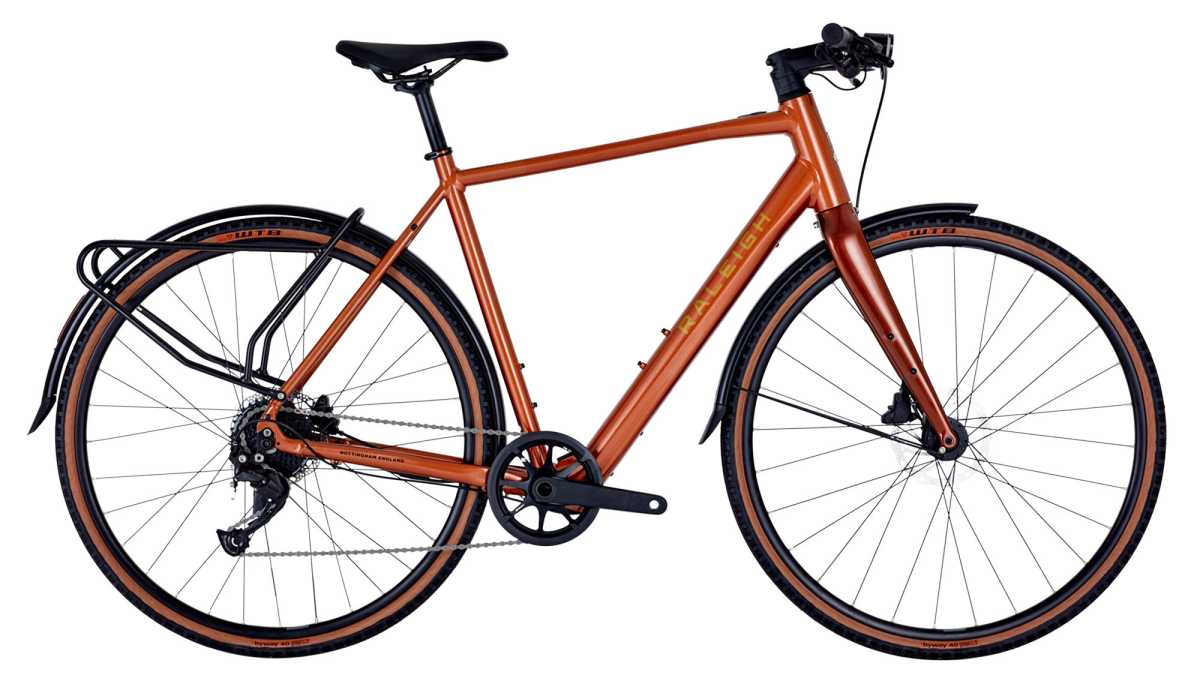 Raleigh
Related stories