At a glance
Expert's Rating
Pros
Phenomenal main camera
Powerful performance
Excellent battery life
Cons
Divisive design
Selfie camera disappoints
Only available with Chinese software
Our Verdict
The Xiaomi 12S Ultra is a powerful phone in every respect, none more so than the beefy main camera. It's big, but pays that off with beautiful bokeh and excellent low light photography. This is a Chinese exclusive though, so you'll to put up with import fees and software quirks.
Price When Reviewed
Unavailable in the US
Best Prices Today: Xiaomi 12S Ultra
Xiaomi may be making inroads in international markets but the company still prefers to keep its most powerful phones in China. So it is with the 12S Ultra, Xiaomi's top 2022 flagship phone, which won't launch outside the company's homeland.
Perhaps there's some wisdom in that. While the 12S Ultra bears some similarities to Samsung's popular Galaxy S22 Ultra, the Xiaomi phone's outlandish and over-sized camera module arguably makes it a more niche prospect.
Still, from a pure specs perspective this is a hard phone to beat. And while that rear camera may look daft, it certainly delivers results, aided by an enormous 1in camera sensor capable of natural bokeh that few other smartphones can rival.
Design & build
Enormous, circular rear camera
Black vegan leather finish
Big, bulky, and heavy
It's impossible to talk about the design of the 12S Ultra without addressing the elephant-sized camera in the room.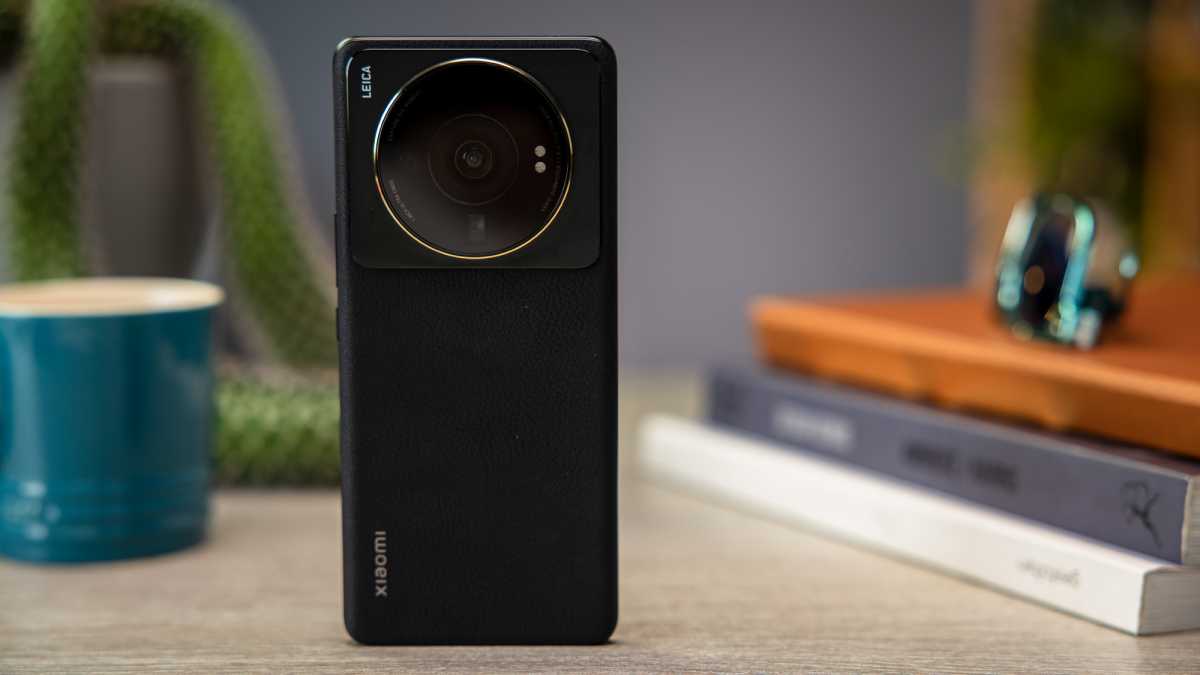 Dominik Tomaszewski / Foundry
The rear of the phone is dominated by the enormous circular camera set-up, which packs in three lenses and an array of other sensors.
Jutting out of the phone's body, and highlighted by a real gold accent, the design is a conscious attempt to emulate the look of a larger mirrorless or DSLR camera, a nod to Xiaomi's new partnership with camera company Leica (whose name also appears embossed on the back).
It's the first thing anyone notices when you whip the 12S Ultra out, and I have to admit that most reactions are closer to incredulity than admiration. It does at least stretch out across the phone's rear, so the Ultra sits steady when resting on its back, rather than rocking from side to side – a small perk.
To Xiaomi's credit the phone's also been carefully balanced so it isn't too top-heavy, even with that huge camera. It's still heavy at 225g, but that weight is well distributed. It's a big phone overall though, 9.1mm thick, and tall thanks to the 6.73in screen. It's not really much bigger than other comparable Ultra/Pro/Pro Max-branded handsets, but it's certainly not svelte.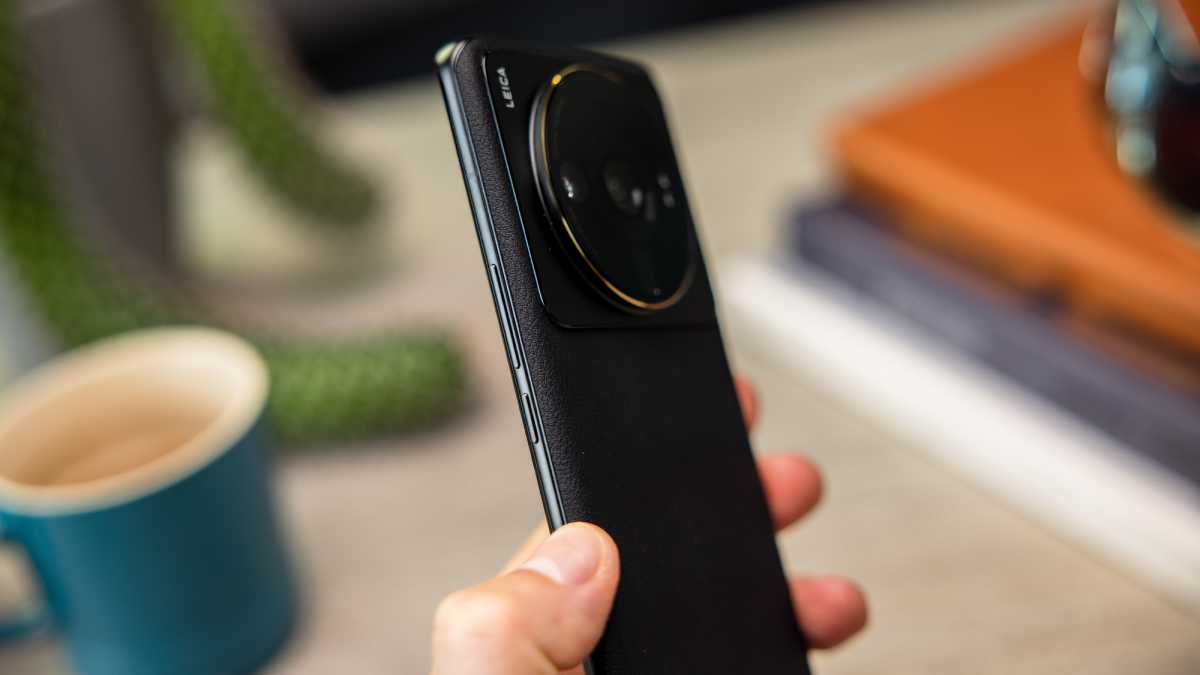 Dominik Tomaszewski / Foundry
The phone comes encased in vegan leather, and is available in a choice of black or a dark, grey-ish green. The fake leather makes the phone grippier than most rivals, and less prone to fingerprints. It also alleviates some of the need to put the phone in a case, especially with Gorilla Glass Victus on the front panel and an IP68 rating to protect the phone from dust and water.
Display & audio
Huge 6.73in curved AMOLED display
LTPO 2.0 dynamic refresh rate up to 120Hz
Punchy stereo speakers
The 12S Ultra's bulky build is in large part thanks to the big display Xiaomi has built into the phone.
The 6.73in screen isn't the biggest in any Android phone, but it's certainly at the upper end of the range. Naturally, it's pretty high spec, with a WQHD+ resolution, impressive peak brightness of 1500 nits (according to Xiaomi), and support for Dolby Vision and HDR10+.
Dominik Tomaszewski / Foundry
The curved AMOLED uses the latest LTPO 2.0 tech, which delivers dynamic refresh rate scaling up to a max of 120Hz.
In short, there are few specs this screen is lacking – really all you could ask for is 4K, which for the moment only Sony's Xperia 1 line really bothers with. This is a bright, punchy, responsive display that makes everything on it look pretty great. I'd personally prefer a smaller panel – and phone – but if big phones are your bag then this delivers.
As for audio, the 12S Ultra packs stereo speakers tuned by Harman Kardon. These are pretty powerful by smartphone standards, with decent range and detail. A phone speaker is still a phone speaker at the end of the day, but these do a better job than most.
Specs & performance
Powerful Snapdragon 8+ Gen 1
Up to 12GB RAM and 512GB storage
No expandable microSD storage
The 12S Ultra was one of the first phones to be announced using the Snapdragon 8+ Gen 1, a mid-year refresh of Qualcomm's flagship chip that offers improved performance and power-efficiency.
With that in mind, it's no surprise to find that the phone is fast. I've struggled to make it, well, struggle, and it handles basically any app or multi-tasking scenario with ease.
It's a benchmark beast too – and in fact it's registered the highest Geekbench 5 CPU score we've seen from any 8+ Gen 1 phone we've tested, even beating gaming phones like the Asus ROG Phone 6 Pro. It even picked up high marks in the GFXBench graphical tests, despite driving a challenging WQHD+ resolution.
It's worth flagging that I've been testing a model with 12GB of RAM, but it's also available with 8GB, which may run fractionally slower. Storage is either 256GB or 512GB, and it's not expandable, so what you get is what you get.
Naturally networking is solid too. 5G is supported of course, though just sub-6GHz, no mmWave. NFC, Bluetooth 5.2, and Wi-Fi 6E round out the connectivity, while biometrics come in the form of an in-display fingerprint scanner or simple face unlock from the selfie camera.
Battery & charging
Almost two days of battery life
Fast 67W wired charging
Wireless charging too
The other benefit to Xiaomi adopting the 8+ Gen 1 chip is that it brings with it big boosts to power efficiency.
That has an obvious impact on battery life here, which is truly impressive – albeit helped by the large 4860mAh cell inside the phone. Whatever the cause, the end result is a phone that I've found can just about last two full days of use on the trot.
It sort of scrapes to the end of the second day, so I'm not sure I'd want to be reliant on that use case – especially a few months or years into the phone's life – but it's a great starting point for the battery to be at, and better than the vast majority of rival flagship phones, especially as it is powering a 120Hz, high resolution display.
I should note that, funnily enough, that power efficiency isn't seen in the result of the battery benchmark test I ran for the phone, which actually came in fractionally below last year's Xiaomi Mi 11 Ultra and worse than some other recent rivals. I've certainly found the 12S Ultra better in real-world usage though, so I'd put more stock in that than in the benchmark.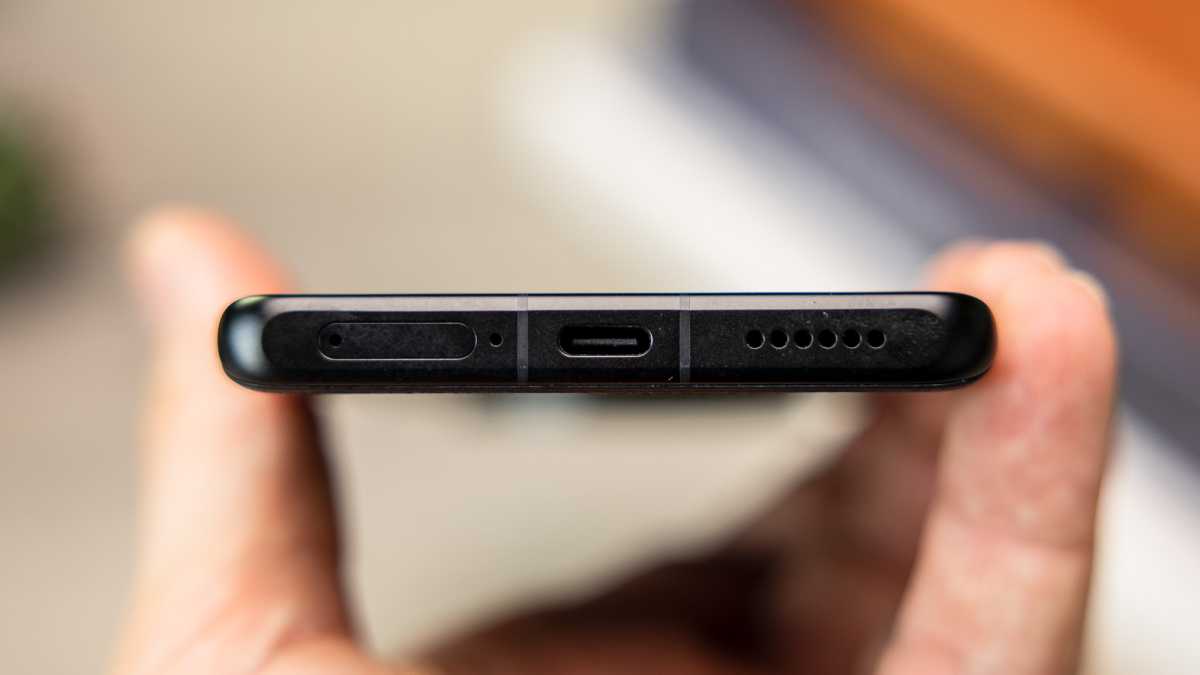 Dominik Tomaszewski / Foundry
Charging is fast, though not the fastest, at 67W. In my testing that was enough to top up half the battery – so basically a full day's use – in just 15 minutes, with 88% returning in half an hour. Sure, some phones out there now do a full charge in less than half an hour, but the speeds here will be fast enough for most.
Qi wireless charging is supported too. Technically this will charge at up to 50W speeds, but for that you need an official Xiaomi wireless charger, sold separately. Most people are likely to hit much slower speeds on standard wireless chargers.
Camera & video
Massive 1-inch sensor for the main lens
High-resolution ultrawide and telephoto lenses
32Mp selfie camera
So why's this camera so big?
Dominik Tomaszewski / Foundry
Well, at least part of the answer is the full 1-inch camera sensor used for the main lens. That's the biggest in any smartphone, so it needs a bit of space to do its thing. The sensor used here comes at a 50Mp resolution, and is accompanied by dual pixel and laser autofocus, along with optical image stabilisation.
A bigger sensor can capture more light, and light is the heart of photography. More light means more detail, greater dynamic range, and significantly improved photos in dim and dark environments.
It is, thankfully, excellent – but at this size (and price) you'd be worried if it was anything less. This camera nails photos in both bright and low light, capturing detail in dim scenarios that few other phones could manage. The only phone I'd trust more in low light right now is the Vivo X80 Pro, which edges the Xiaomi slightly thanks to the inclusion of gimbal stabilisation.
Still, second-best is no mean feat. And the 12S Ultra does have one extra edge, which is that thanks to the sheer size of the sensor it's capable of a really attractive natural bokeh effect. That's great for close-ups of food and pets, or even portraits of people, without having to turn on the dedicated portrait mode.
That can hinder rather than help in close-ups, where the short depth-of-field means it's possible to have only part of your subject in focus – I took photos of a local cat that ended up with crisp, detailed paws and a soft, blurry face. For the most part the larger sensor's impact is welcome, but it's more like a DSLR and less like a typical phone camera in both good ways and bad – apparently an intentional nod to, and result of, the new partnership with Leica.
The ultrawide and periscope lenses both impress in their own right. The ultrawide runs a fraction cooler in colour than the main camera, though is surprisingly adept when it comes to dynamic range and picking details out in darker spots.
The periscope camera delivers closer colours to the main lens, and crisp results at the optical 5x zoom range. The downside here is a lack of versatility – rival devices like the X80 Pro and S22 Ultra include a pair of telephoto lenses so you can take photos of closer subjects along with those further away, an option you just don't have here. Samsung's phone also remains the king of the ultra zoom – push this anywhere close to the max 120x range and the resulting photos are a blurry mess.
Dominik Tomaszewski / Foundry
Selfies from the 32Mp front-facing camera are decent, but a definite drop from the rear lenses. My shots feel strangely washed out, especially in brighter light, with a fraction of the dynamic range of the main camera. Still, there's no shortage of detail, and the portrait mode did a great job of picking out the edges of my hair – albeit with even bigger problems for exposure.
As for shooting video, any of the three rear cameras can record in 4K@60 or 8K@24, though strangely the front-facing camera is capped at a miserly 1080p@30. That won't bother most people too much, but aspiring vloggers should take note.
Software & updates
Runs Android 12 with MIUI on top
Only available in China, with no Google by default
Loads of bloatware
The Xiaomi 12S Ultra ships with Android 12, but there's a big caveat to that: since it's only officially available in China, it's only available with a Chinese ROM.
That has two big impacts. The first is that the phone doesn't include the Google Play Store by default. Fortunately this can be remedied, but you will have to manually sideload the Play Store app in order to get to the rest of your regular Google experience, including restoring any of the regular apps you normally use on your phone.
Dominik Tomaszewski / Foundry
Once you get that sorted, those apps and the Google experience run without issue – even the likes of Google Wallet – but it's a slight pain to work through if you are considering an import.
The second frustration is that the phone is loaded to the absolute brim with bloatware and extra apps, which you'll likely want to devote yet more time to uninstalling. Even once that is done, the phone will require some judicious management of notification settings to stop a few of the built-in Xiaomi apps and services (which largely can't be uninstalled) from popping up with alerts in Chinese.
All of this is par for the course for a Chinese phone, and largely just reflects different international software tastes, but do take it into account if you're considering picking up a 12S Ultra online.
Underneath all the guff, the software experience is the same MIUI 13 found on Xiaomi's western devices. It's far from my favourite Android skin – it's visually busy, and unintuitive to navigate – but it's as fully featured as any of its rivals.
The main exception to that is that there's no sign of the 'Material You' design built into Android 12, which allows you to tweak OS interface colours based on the palette of your wallpaper. Instead you're locked into Xiaomi's colour scheme here.
As for long-term support, Xiaomi hasn't announced any specific update commitment for the 12S Ultra. However, it promised a respectable three years of Android version updates and four years of security support for the recent Xiaomi 12 flagships, so it seems likely that the same support will be given here.
Price & availability
As I've mentioned a few times, the 12S Ultra is only officially available in China, so readers elsewhere will have to import it.
Pricing officially starts from ¥5,999, which converts to around $900/£740/€860. If you're set on the phone it's available on grey market import sites including Wonda Mobile, GizTop, and Trading Shenzhen, though bear in mind that prices tend to be a little higher than the direct currency conversion from Yuan above.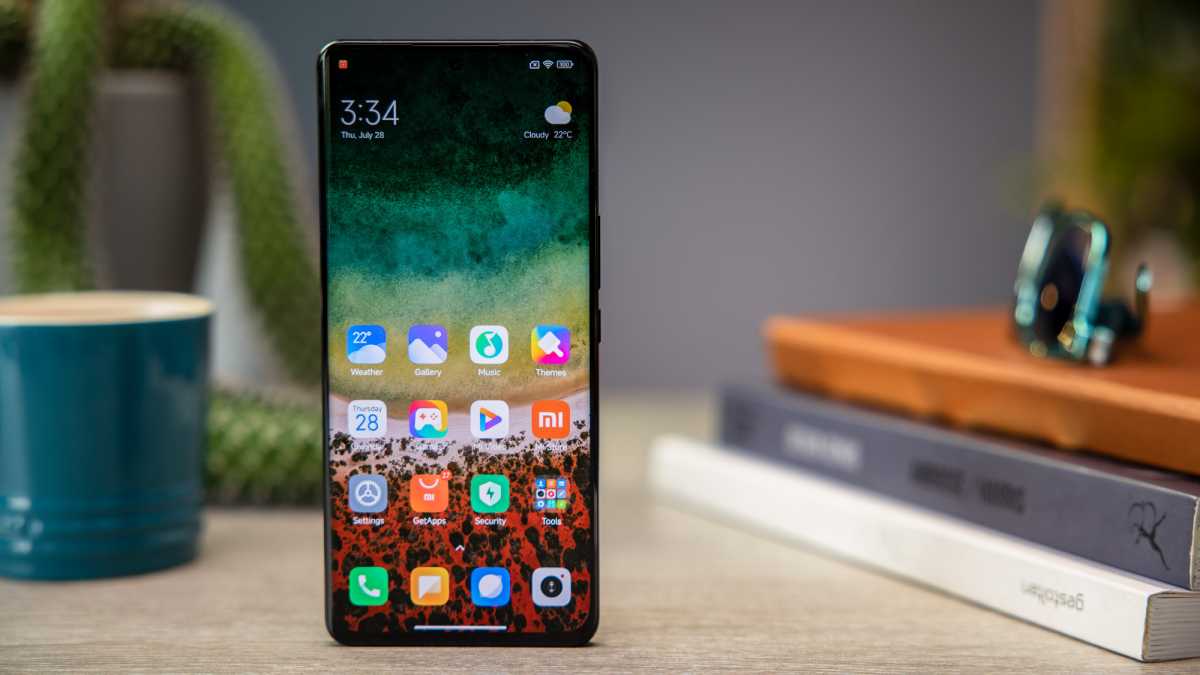 Dominik Tomaszewski / Foundry
Unless you really want the 12S Ultra in particular, you may be better served by other similar phones that are available internationally. The Galaxy S22 Ultra and Google Pixel 6 Pro are the best equivalents in the US, though those in Europe and elsewhere may be more tempted by phones like the Vivo X80 Pro or Oppo Find X5 Pro.
Check out our ranking of the best phones and best Android phones for a few more options.
Verdict
Beyond the outlandish design, the Xiaomi 12S Ultra is a pretty standard effort in the 'ultra flagship' category.
The big display is super-specced and looks great, there's top performance thanks to the Snapdragon 8+ Gen 1, and the combination of that chip plus the phone's sheer size means it delivers on battery life too.
For many the only thing that really matters here is the camera, and the 12S Ultra certainly offers a unique experience. The main camera is exceptional in almost any lighting, and the large sensor delivers a natural bokeh effect no rival phone can match. Photos feel more than ever like they were shot on a larger, dedicated camera, but in turn that does rob the phone of a little of the it-just-works factor you're used to with a smartphone.
Beyond the camera, there's probably not enough the 12S Ultra does that's unique to justify the hassle of importing a unit from China for most people, especially with capable alternatives from Samsung and Vivo more widely available. But if you're willing to put a bit of work in, the 12S Ultra is hard to fault when taken on its own terms.
Specs
6.73in, 120Hz LTPO 2.0, 2K AMOLED display
Qualcomm Snapdragon 8+ Gen 1
8/12GB RAM
256/512GB storage
50Mp, f/1.9 OIS main camera
48Mp, f/2.2 ultrawide camera
48Mp, f/4.1 OIS 5x periscope camera
32Mp selfie camera
4860mAh battery
67W wired charging
50W wireless charging
Stereo speakers
IP68 rating
Gorilla Glass Victus
163.2 x 75 x 9.1mm
225g
Best Prices Today: Xiaomi 12S Ultra