It's new foldable phone season and we've had a raft of new handsets launch within hours of each other. Samsung's new Galaxy Z Flip 4 might be getting more headlines but the Motorola Razr 2022 quietly beats its rival in a number of ways.
Like to play smartphone Top Trumps? Well, the Razr 2022 will win out in four categories against its biggest rival – but also loses in a couple of ways. Note that the Razr has only launched in China for now so I'm looking at the phones on paper here.
Refresh Rate
Both phones have 6.7in internal displays but the Razr 2022 goes a step further when it comes to refresh rate. It's 144Hz compared to the Z Flip 4's 120Hz.
In fact, the Razr 2022 beats all foldable phones on the market in this respect.
Cameras
I'm being kind to the Samsung Galaxy Z Flip 4 here and bundling the cameras into one section.
Ok, megapixels aren't everything but the Razr 2022 clearly outpaces the Flip 4 on the selfie camera with a 32Mp shooter compared to a 10Mp sensor so I'd expect the quality difference there to be quite obvious.
On the outside, it has a 50Mp main camera along with a new 13Mp ultrawide. Samsung, on the other hand, has opted for dual 12Mp cameras so it's a closer call here but Motorola has got a setup ready to challenge.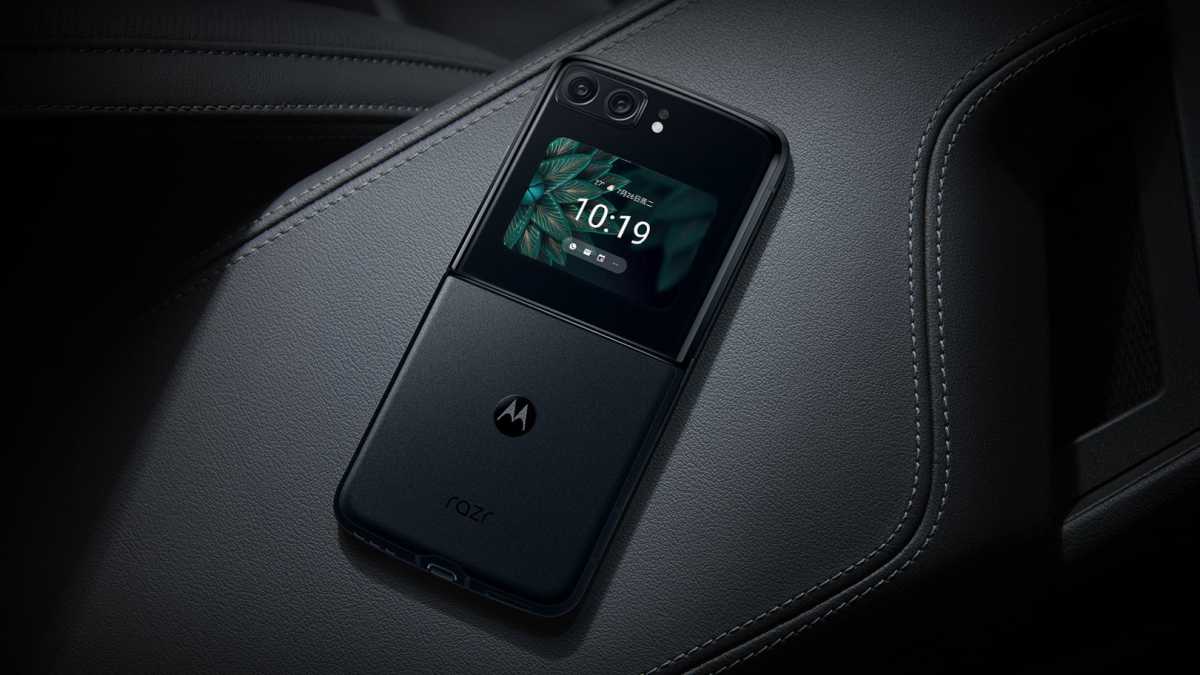 Motorola
Charging
Samsung and Motorola are not at the forefront of charging speeds and foldables tend to focus on other tech anyway, but the Razr 2022 can charge faster.
Motorola offers 33W wired charging, but the Galaxy Z Flip 4 tops out at just 25W. It's not a huge difference admittedly, but topping up the Razr will be quicker.
Outer Screen
I'd obviously have preferred if Motorola had increased the size of the outer screen on the Razr 2022 to the rumoured 3in but even at the same 2.7in as the previous generation it remains larger and more useful than Samsung's.
The Z Flip 4 outside screen sticks at 1.9in, which sits neatly and works well for basic info and notifications (based on the previous gen) but I know I'd rather have the additional functionality of the Razr.
Motorola touts nine different widgets and I wouldn't be surprised if more arrive at a later date.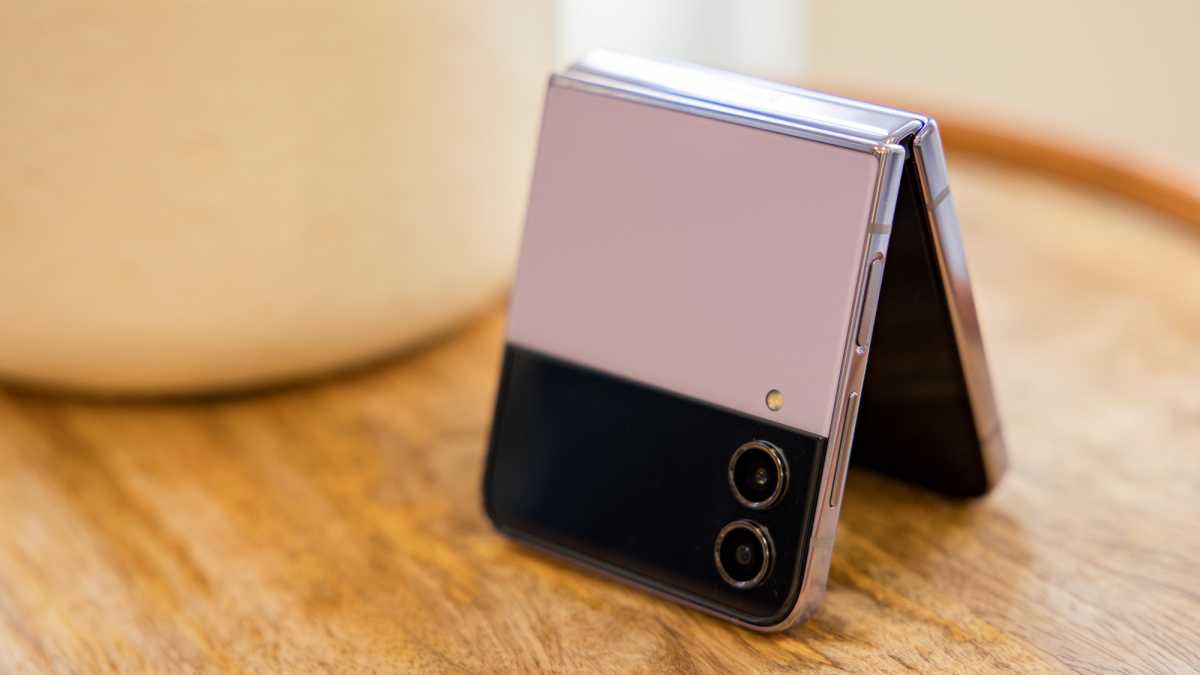 Dominik Tomaszewski / Foundry
Flip 4 Fights Back
Don't get me wrong, I'm not saying the Razr 2022 is an outright winner and the obvious choice here – even if it could possibly end up winning on price, too. So far it only has a confirmed Chinese launch and will cost from ¥5,999. This is approximately $890/£730, and if a Western launch materialises at these prices the Razr would undercut the Z Flip 4 substantially.
Samsung does win back in a couple of ways that for some users could be critical. For starters, the Z Flip 4 design is 13g lighter at 187g and offers proper IPX8 waterproofing rather than just a water-repellent coating.
The other is software, with Samsung's OneUI a more polished experience, and the company goes above and beyond when it comes to software support. Most of its new devices come with four years of Android updates and five years of security patches from launch. If that's the case with the Z Flip 4, that could take you to Android 16.
Considering the nature of a foldable phone, I wouldn't be expecting to use either the Razr or the Z Flip 4 for that many years – mainly due to wear and tear on the hinge, which many Z Flip 3 owners have had issues with – but given the evidence on show, I'd prefer to fold a Razr into my daily usage this year.
Related reading: