The Surface Duo – a foldable Android phone – was first unveiled almost three years ago, but Microsoft has taken a cautious approach to new hardware since then.
Just one follow-up – the Duo 2 – was released, and it looks like there'll be no third generation until 2023.
However, that's only been the plan for the last few months. According to Windows Central, Microsoft scrapped plans for a cheaper version of the Surface Duo in late 2021, but that didn't stop it leaking on eBay recently. A so-called "Surface Duo dev unit" had the same core design, just with a smaller camera module, flat displays (rather than having curved edges), more rounded corners and a matte finish.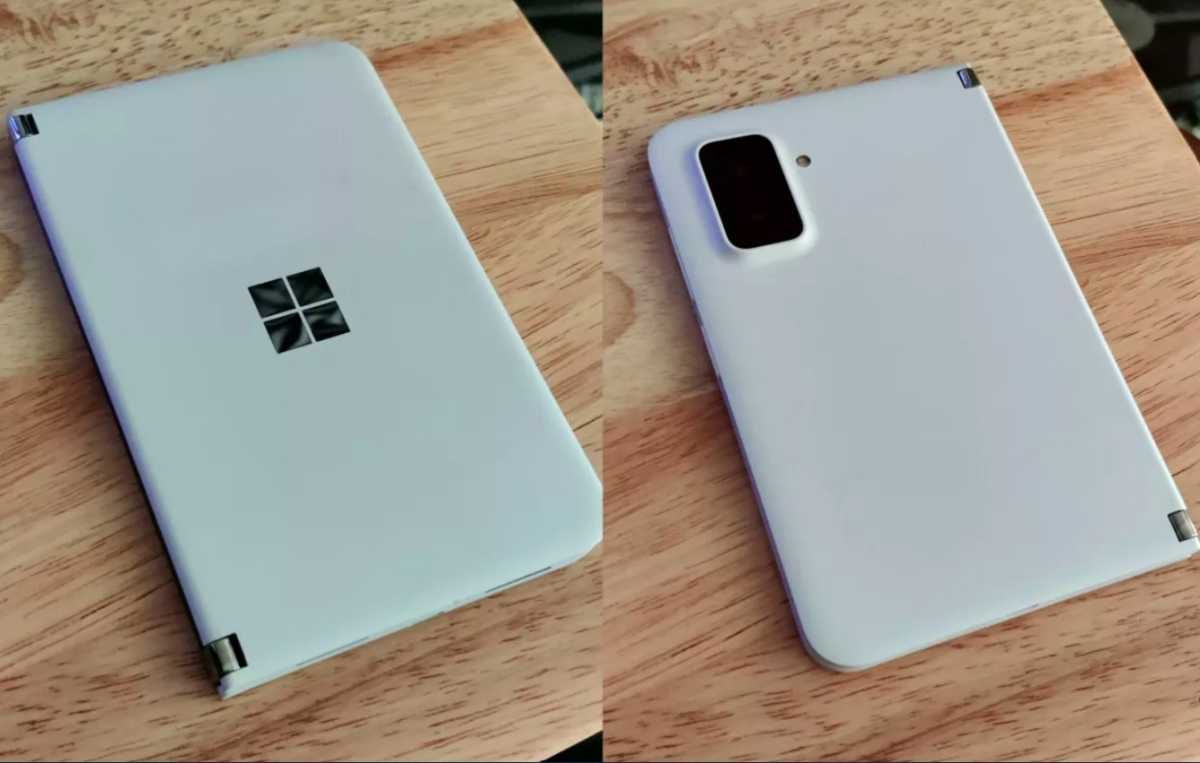 eBay via Windows Central
But it seems like Microsoft has no intention of selling the phone, at least in its current form. While a cheaper version makes a lot of sense on paper, there are five key reasons why we won't be seeing the "Surface Duo 2 Lite" anytime soon.
1. Demand isn't there (yet)
Despite Microsoft's attempts to make the Surface Duo a mainstream device, it's not quite there yet. The company still has some way to go to convince people that a dual-screen design is the future. Samsung, Oppo and Motorola are all making foldable devices that are more likely to replace your phone in 2022.
Of course, releasing a mid-range version of the Duo 2 would make it an affordable option for many more people. But would they actually end up buying one? That's a big risk, and one Microsoft is understandably reluctant to take after just two generations.
2. Hardware compromises
The Surface Duo 2's hardware isn't perfect, but it's not far off. With excellent build quality and a durable hinge, it feels like a premium device from the moment you start using it.
In order to drop the price, some premium features would inevitably be sacrificed. Alongside the completely flat displays, Windows Central suggests the cancelled device would've traded the glass exterior for plastic and dropped one of the three rear cameras. Under the hood, you'd have a mid-range Qualcomm chip rather than the flagship Snapdragon 888.
It would still function in broadly the same way, but there's no doubt the Surface Duo would lose some of its appeal. Consumers might not like the changes, either.
3. Dual-screen devices should be bigger
The leaked device didn't mention screen size, but cheaper phones and tablets tend to have smaller displays. Would Microsoft make each screen smaller than Duo 2's 5.8in panels? It's certainly a possibility.
Dominik Tomaszewski / Foundry
However, that would undoubtedly limit its effectiveness as a productivity device. Having two screens is great for multitasking, but not if they're each the same size as the iPhone SE's screen.
It's already a challenge to get much work done on the Duo 2 at times. A new addition to the Duo family should instead have larger displays, and not be primarily a phone. Of course, that's exactly what the cancelled Surface Neo (with dual 9in displays) was.
4. Software needs fixing
As tempting as it is to release new hardware, that's not been the problem with the Duo 2. It fixed most of the original phone's problems, but the software experience has still been, shall we say, problematic.
Microsoft has addressed this via frequent updates in recent months but, again, there's still some way to go. It's encouraging to see software become the priority, with no Duo 3 expected until next year.
Introducing a new device which could require different tweaks and optimisations simply wouldn't make sense at this stage.
5. The Duo 3 should be cheaper
At launch, one of the big drawbacks of the Surface Duo 2 was its price. Spending at least $1,499/£1,349 could be justified only by die-hard enthusiasts, but Microsoft recognised that a few months later.
Dominik Tomaszewski / Foundry
Since April, the device has been widely available for $999/£849 – a $500/£500 price drop. It's still a premium product, but you don't have to spend well over the odds anymore. In fact, it's one of the cheapest foldables you can buy right now.
With a bit of luck, Microsoft will at least maintain this new lower price when it launches the Duo 3. If there are genuine upgrades, it could be a very compelling device.
Should it be well received, there may then be scope to introduce a more affordable model. But as we've just seen, there are lots of reasons Microsoft may be reluctant to do that.
Related articles you may like