The Galaxy Z Flip 3 was a hit. It wowed at its launch last August, impressed me enough to garner a rare 5-star review, and according to research firm Omdia Samsung shipped more Flip 3 units in just five months than every other foldable phone combined in the whole of 2021.
Nobody's perfect though, and much as I loved last year's Flip I had to acknowledge its flaws: slow charging, limited battery life, and a pretty basic camera by flagship standards.
Samsung clearly felt the same way though. For as much as this year's Z Flip 4 is an iterative update – and make no mistake, it is – almost every tweak the company has made is directed at improving on those weak points – at least to a point.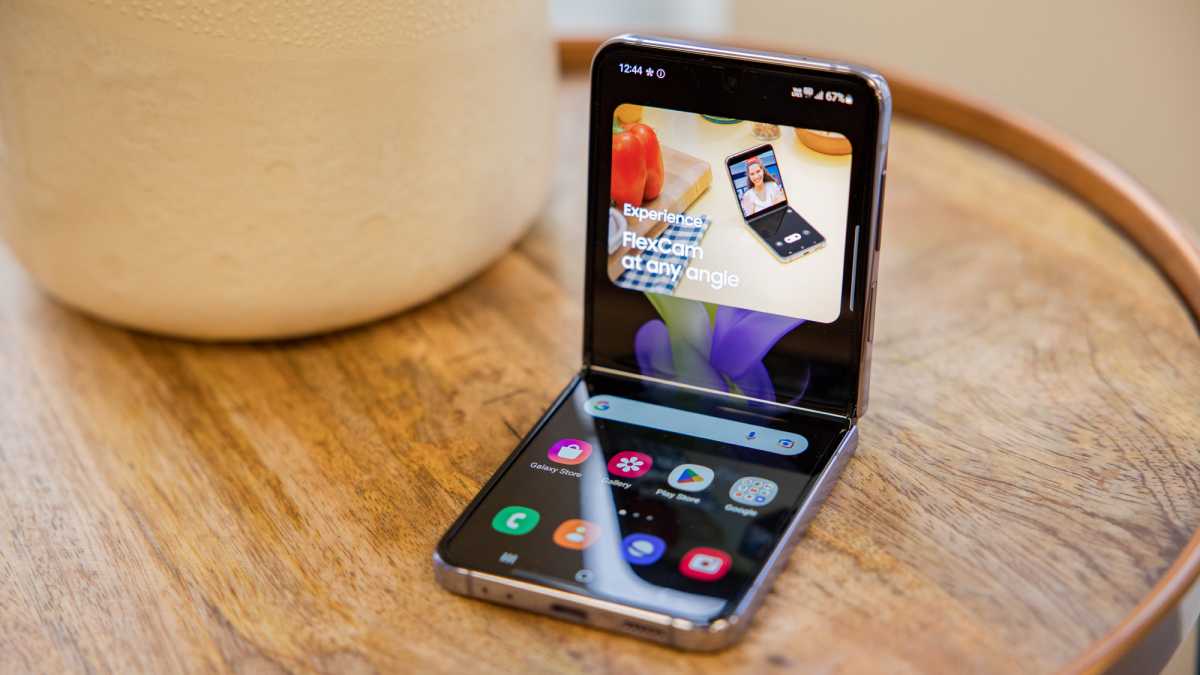 Dominik Tomaszewski / Foundry
The Flip 3's decidedly sluggish 15W wired charging has been upgraded to 25W. That's still relatively slow by Android standards, but it's in line with Samsung's other flagships now, and not far off what Google offers in its Pixel phones too.
Battery was one of the biggest drawbacks last year – the Flip 3 barely lasted a day at launch, and battery life only ever gets worse. Samsung's taken a three-pronged approach to the problem this year, with a more efficient AMOLED display, a significantly more efficient Snapdragon 8+ Gen 1, and increases to the actual battery capacity too.
I haven't tested the Flip 4 for long enough to say how long it lasts now, but Samsung reps told me that it averages an extra three hours of typical use compared to last year's model, and that they've seen it run for as long as 36 hours. Again, that's unlikely to challenge the best battery phones around, but it brings the Flip closer to the average, and away from being an outlier.
Then there's the camera. At first glance nothing seems to have changed: there are still only two rear lenses, a main camera and an ultrawide, and they're both using 12Mp sensors.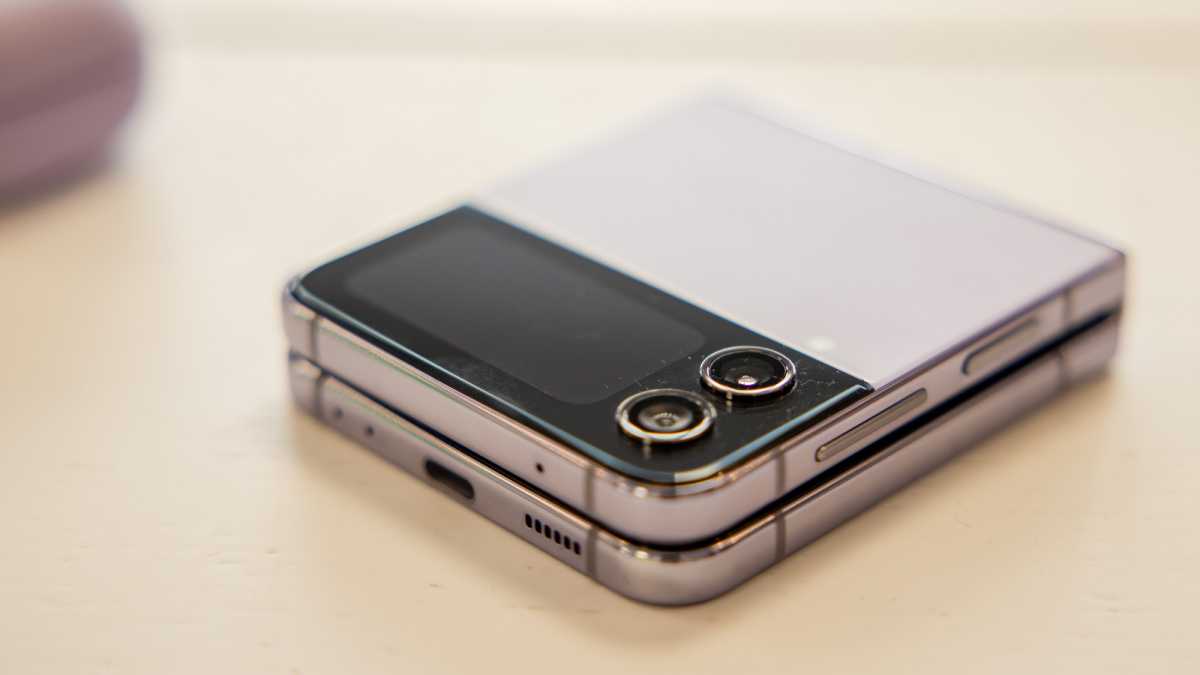 Dominik Tomaszewski / Foundry
Look under the hood and things have changed more though: the main camera uses a new, larger sensor. Samsung says it's 65% brighter, with bigger pixels – now 1.8μm. In practical terms that means brighter, more detailed shots with superior dynamic range. There's a modest improvement in bright conditions, but the new sensor is transformative in low light.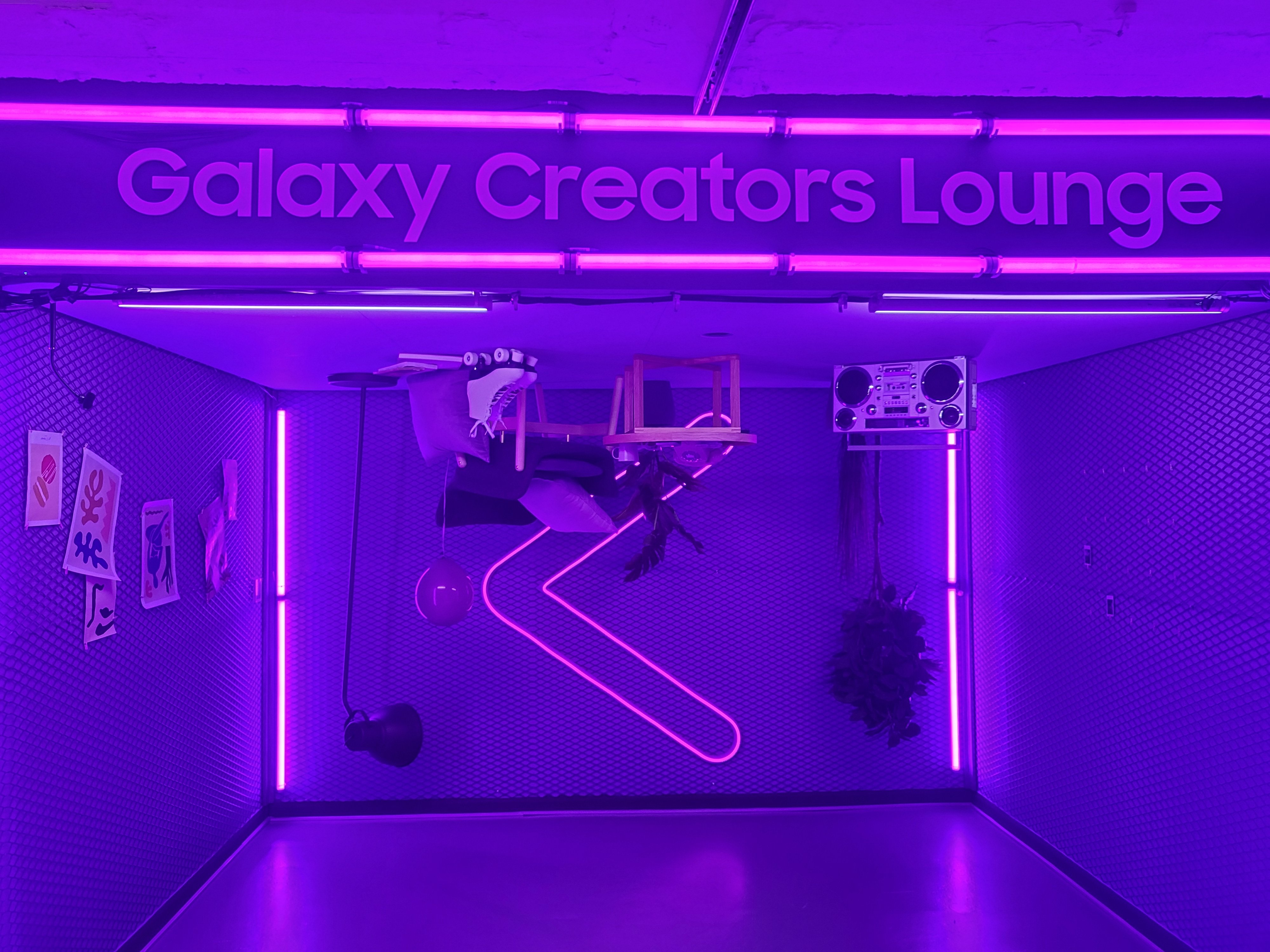 There's a familiar caveat here: no, this doesn't bring the Z Flip 4's camera in line with other Android flagship phones. Samsung's own Galaxy S22 line can still out-shoot the Flip 4, and it has the benefit of a telephoto lens too.
But while the Flip 3's camera felt basic for the price, the Flip 4's is good enough. No, it's not exceptional. No, it still doesn't offer any optical zoom (then again, neither do the iPhone 13 or Pixel 6). But it's closer to the camera you might expect from any other phone at this price, and powerful enough that only serious photography enthusiasts are likely to find much to fault.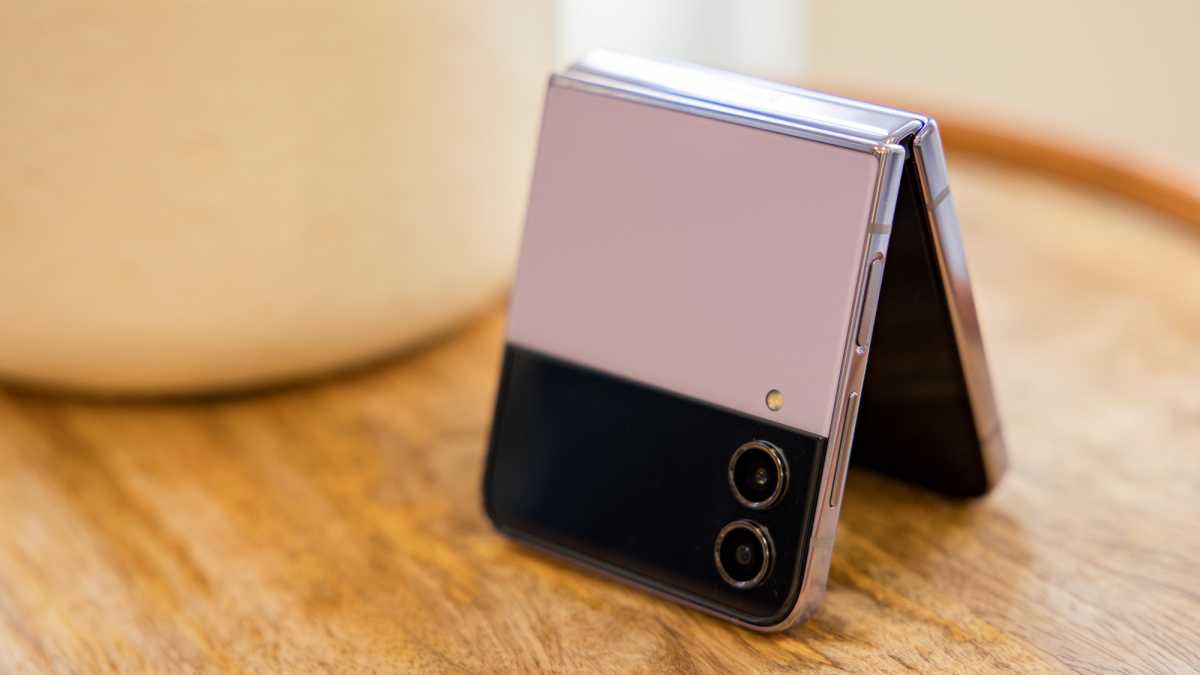 Dominik Tomaszewski / Foundry
These aren't the only upgrades. But Samsung's other changes – tweaks to the hinge design, upgrades to the Cover Display widgets, adding a larger 512GB storage option – are more gilding the lily than any sort of fundamental updates to how the phone functions.
The elephant in the room is still durability. Last year's Z Flip 3 was sturdier than I expected – I even dropped my review sample on a cobbled street, picking up a decent dent right on the hinge, and it carried on ticking. Even so, anecdotally I know two people who bought the phone, and after a year of daily use the screen has begun to split and crack along the hinge.
Samsung says it's made improvements here too. The hinge has been redesigned, the crease is shallower, and the 'ultra-thin glass' used in the display has apparently been revised too. Last year's IPX8 water-resistance rating has returned too – still unique to Samsung among foldables – and Gorilla Glass Victus+ and Armour Aluminium coat the glass body and metal frame respectively.
Dominik Tomaszewski / Foundry
That's all good news, but after twenty minutes of playing with the Flip 4 at a pre-brief I don't feel at all confident to say it's tough enough to last a year or two of use – that's something I won't even really be able to assess in a weeklong review. The Flip 4 certainly sounds like it's tougher than before, but any prospective buyer will still be taking a gamble.
Last year's Flip sold so well that Samsung's aim this year is consolidation: to eke out a little more market share, to win over a few on-the-fence customers, and to prove that the Flip 3 was no fluke.
Patching up the phone's glaring weak spots makes absolute sense with that in mind, giving Samsung a second shot at buyers who might've balked at the battery or camera chops last time around.
Millions of buyers were willing to make compromises for the Flip 3, to meet Samsung halfway in the name of getting a foldable phone. This year Samsung is hoping that millions more won't have to.
The Galaxy Z Flip 4 starts from $999/£999, and is available to pre-order now.