If there's one thing to say about Samsung's new Galaxy Watch 5, it's that it doesn't look all that different to the Galaxy Watch 4. It sports broadly the same design and straps – albeit in new colour combinations this time around – in the same 40mm and 44mm casings.
Of course, that's not to say there's nothing new about the Galaxy Watch 5.
Longer, better, faster, stronger
Samsung has made strides in the durability department, with a sapphire crystal display that's not only scratch resistant but 60% stronger than that of the Galaxy Watch 4.
There's also a 13% larger battery, resulting in a boost in overall battery life, and new fast charging capabilities mean it can achieve 45% of charge in 30 minutes, or enough power for 8 hours of use after just 8 minutes of charging.
The size of the 3-in-1 bioactive sensor has also been increased in a bid to provide more accurate readings when exercising and sleeping, with new body composition targets available to further enhance your training regime.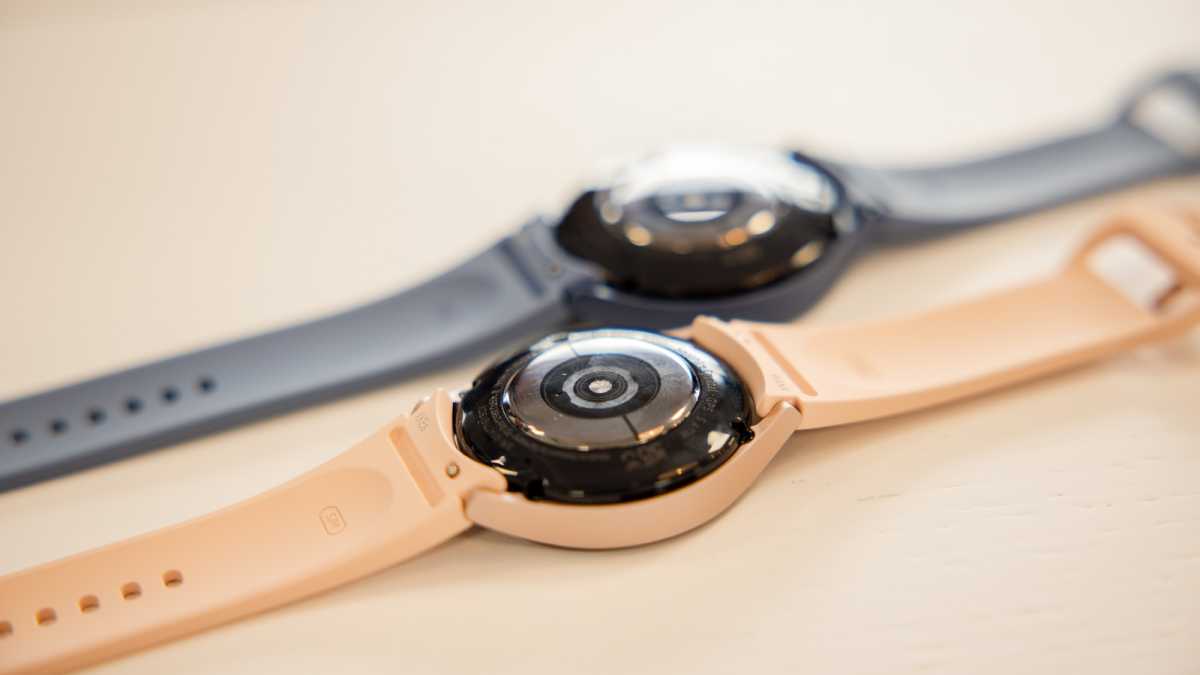 Dominik Tomaszewski / Foundry
There are also brand new watch faces to choose from, along with a suite of updated faces and over 80 new complications to utilise.
While handy changes, it's certainly not Samsung's most revolutionary update yet – but if I'm being honest, it didn't need to be.
The Galaxy Watch 4 was ahead of its time
The Galaxy Watch 4 was a stunning smartwatch with health and fitness tracking capabilities way more advanced than much of the competition – and that includes the Apple Watch. I suspect it's the fact it's so advanced that allowed Samsung to step away from fitness tracking and focus on improving the core pillars of the Galaxy Watch 5 smartwatch experience: durability and battery life.
Take the Galaxy Watch 5's health and fitness tracking capabilities for example. Utilising Samsung's bioactive sensor, comprised of an optical heart rate sensor, electrical heart rate sensor, and a bioelectrical impedance analysis sensor, the watch can provide key metrics not only on heart rate but blood oxygen levels and even your body composition.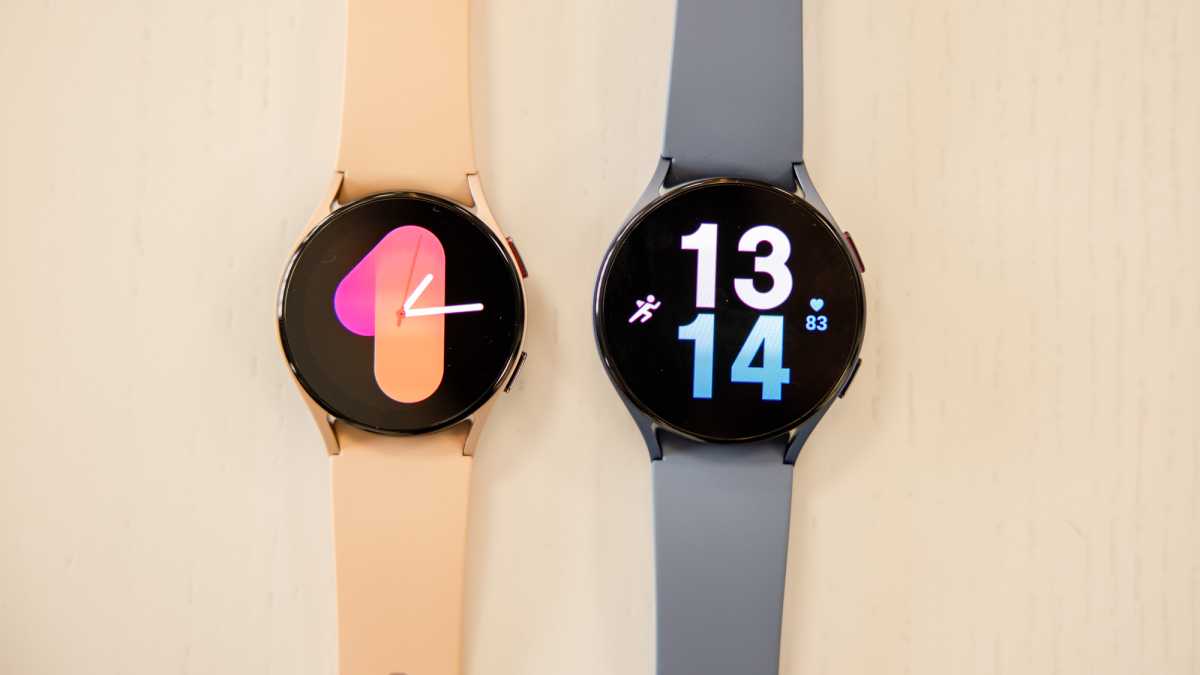 Dominik Tomaszewski / Foundry
The latter, in particular, is impressive, requiring only two fingers on the watch to provide insights into your body mass, skeletal muscle, water levels, and much more.
The swathe of data available to the watch means the exercise tracking experience should also be among the most insightful around, complete with recovery time based on your exercise and even the recommended amount of water to drink post-workout depending on your sweat levels. Yeah, I don't think the Apple Watch Series 7 can do that…
It's a similar story when it comes to the Galaxy Watch 5's sleep tracking capabilities. It does everything you'd expect a smartwatch worth its salt to offer, including a breakdown of sleep cycles, time asleep, interruptions, and even snoring detection, but it goes much further than that.
Using your sleep data, you'll be assigned a sleep profile in the form of an animal. This can help provide additional insight into your sleep habits, and it'll also use the data to create a customised multi-week plan with the aim of improving the quality of your nightly snooze.
Considering Apple is just about to add basic sleep tracking capabilities with watchOS 9, it's another win for Samsung.
If it ain't broke, don't fix it
To be honest, that's a theme throughout the Galaxy Watch 5. While there isn't much that is new – especially when it comes to tracking – it's still one of the most tempting smartwatches you can buy in 2022, now with a bigger battery and better durability.
It's not enough for Galaxy Watch 4 owners to upgrade, but it's an even more compelling option for those yet to invest in a Samsung wearable.
Besides, those that want something completely new have the Galaxy Watch 5 Pro to look forward to; it's even stronger than the Watch 5, boasting a titanium body that's 2x more durable, a display 90% stronger than the Watch 4, and a battery that'll last over three days on a single charge.
Dominik Tomaszewski / Foundry
There are also advanced fitness tracking capabilities tailored to outdoor exercise, including turn-by-turn navigation, return to start, and custom workout plans, all exclusive to the Pro model.
For more on both the Galaxy Watch 5 and its Pro brethren, take a look at all you need to know about the Galaxy Watch 5 & 5 Pro. We've also got details on where to pre-order the Galaxy Watch 5 if you're tempted by the new wearable.