Today's tech headlines may be grabbed by Samsung's updates to its foldable phones and smartwatches, but the company has also launched its latest pair of AirPods Pro rivals: the Galaxy Buds 2 Pro.
As the name suggests, these are an upgraded version of last year's Galaxy Buds 2 just as much as they are a follow-up to the original Galaxy Buds Pro.
The design takes mostly after the Buds 2, with a simple rounded body, more streamlined than the previous Pros. Samsung says they're 15% smaller than those headphones, and after checking them out in person I was most impressed with how compact and lightweight they feel.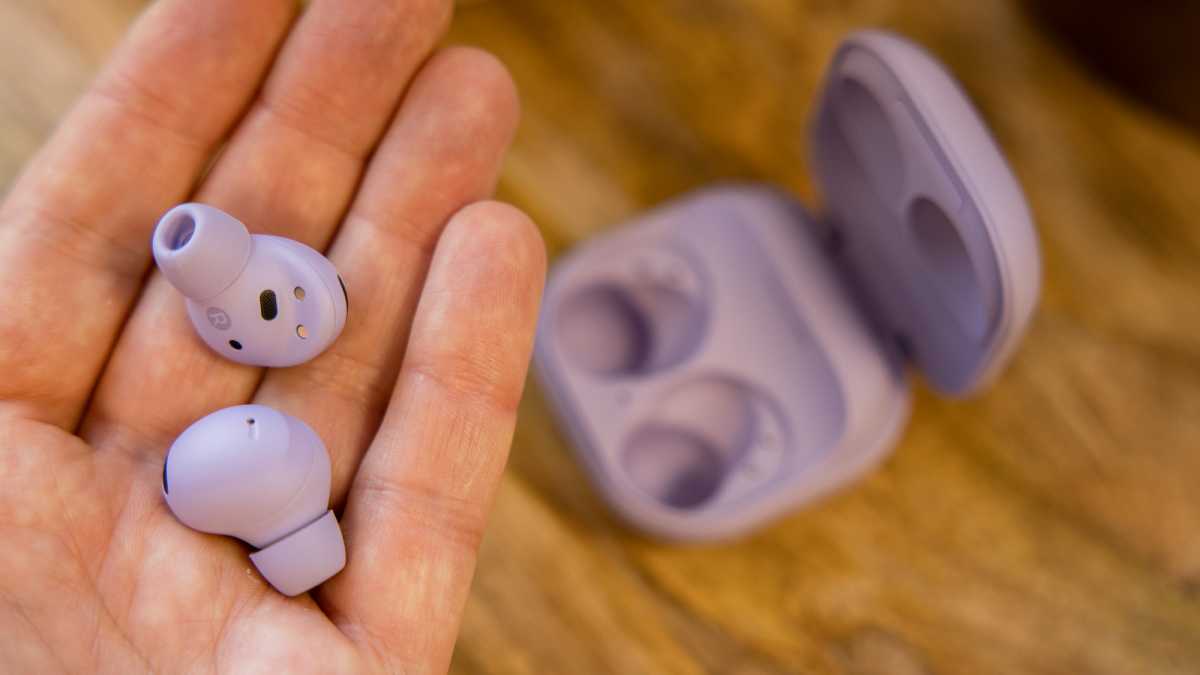 Dominik Tomaszewski / Foundry
They're available white, black, and purple to complement the colour range of the new Z Flip 4, and like that phone they've adopted a less glossy, more matt finish – a welcome change in my books, as the previous shiny coating always felt a bit cheap to the touch.
Of course, it's the sonics that really matter, and there are two real upgrades here. The first is support for 24-bit sound, a.k.a. Hi-Res, which is a clear play for the audiophile audience.
There are caveats though. You'll need to use compatible 24-bit audio, supported by Tidal and Amazon Music Unlimited, but not by Spotify. You'll also have to be paired to a Samsung Galaxy device running One UI 4 or later, so owners of other phones won't get all the benefits.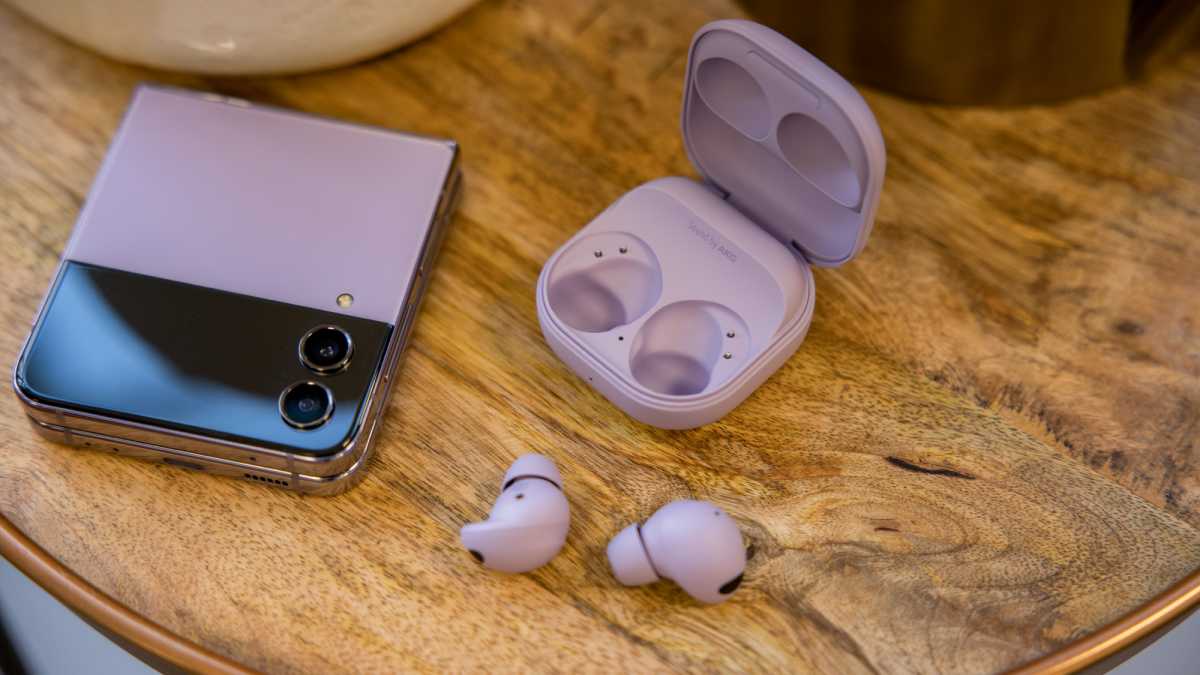 Dominik Tomaszewski / Foundry
Samsung has also upgraded the Buds 2 Pro's active noise-cancelling. The so-called 'Intelligent ANC' can learn from common environmental sounds such as dogs barking or car horns blaring to get better at tuning them out.
And, taking a leaf out of Sony's book, it can switch to Ambient Mode when it detects you talking (through a combo of voice recognition and even sensors to detect jaw movement), allowing you to hold conversations without taking the buds out or pausing your music.
At £219 in the UK, the Buds 2 Pro are also the same price as their Pro predecessors, which seems smart given that the upgrades here are relatively modest. But the last pair impressed, and if these are smaller and sound better then Samsung could be onto a winner.
In the US they cost $229.99, $30 more than the originals. In Europe they will set you back €229.