Windows 11 has been available for 10 months, but the vast majority of people still haven't updated to Microsoft's latest OS.
It's easy to see why. Windows 11's hardware requirements mean many older devices aren't compatible, while the bold visual changes certainly aren't for everyone. With no killer new features and Windows 10 being supported until 2025, there's no reason for most people to get Windows 11 right now.
However, it's important that you continue getting new versions of Windows 10. Monthly security updates are crucial to the effective running of your device, but Microsoft is still releasing more significant 'feature' updates too.
The next one of these, version 22H2, is just around the corner. Here are five reasons why you should install it.
There will be new features
The 22H2 update was widely expected to be all about security, but that won't be the case. In an official blog post, Microsoft has confirmed that it will have "a scoped set of features", with more details available closer to its final release.
It's encouraging to see that new features continue to be added, but don't get your hopes up for anything significant. Most of the changes will still be under the hood, although even minor tweaks should help keep things running smoothly.
But the experience will remain familiar
However, it's the lack of big changes that make Windows 10 so appealing. There's no new Start menu or Action Center here, while many stock apps look the same as they've done for several years.
Everything is still where you'd expect it to be, something which can't be said for Windows 11.
Dominik Tomaszewski / Foundry
Security is prioritised
Microsoft says Windows 11's strict hardware requirements were introduced with security in mind. A TPM 2.0 chip and Secure Boot will give you that extra layer of protection, something that might not be available on your Windows 10 device.
Version 22H2 will primarily be a security update, but that's no bad thing. Keeping one step ahead of hackers and cybercriminals is vital, especially when Windows 11 is Microsoft's primary focus these days.
It should be (mostly) bug-free
Windows updates are designed to fix bugs, but they've been causing plenty of their own recently. Understandably, this may make you reluctant to update your device every month, but version 22H2 should be an exception.
That's because it's already being tested via the Windows Insider Program, meaning most bugs will be spotted and addressed before they make it to the final version. There's still no guarantee the 22H2 update will be bug-free, but it's much more likely as a result. Rollout will also be gradual, so early adopters will identify and report issues before most people install the update.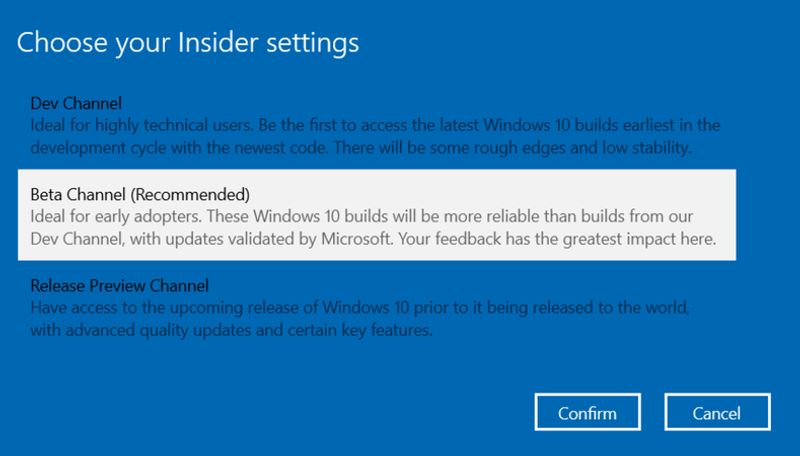 Anyron Copeman / Foundry
It might be Windows 10's last big update
Given that Windows 11 was announced back in June 2021, version 21H2 was widely expected be Windows 10's last feature update.
The existence of a 22H2 update is surprising, but it's hard to imagine a 2023 or 2024 equivalent. Windows 10 might still be supported by Microsoft until October 2025, but security updates will be sufficient from next year onwards.
We'd still recommend updating Windows 10 at least a few times each year, but version 22H2 might be the last big update you'll need to install. It's certainly worth getting it out of the way, provided the initial rollout to device is smooth.
It's not clear exactly when that'll begin, but its presence in the Release Preview Channel of the Windows Insider Program suggests a final version is just around the corner. Provided you've completed other outstanding updates (except to Windows 11), it will appear within Settings when ready to be installed.
Related articles you may like