New research from Compare the Market has shown that over half of British people would pay more for a home with smart tech already fitted.
In a survey conducted on behalf of the brand, 51% of respondents said they'd be willing to pay £2,409 extra for a home with smart home devices already installed. A strangely specific amount, but that's what the results say.
The most requested product was a smart security system, with buyers willing to add an average of £345.10 to the asking price if one is already installed. Smart white goods were the next most popular items, with buyers willing to add an average of £242.85 to what they'd otherwise be willing to pay. Smart locks, a smart sound system and smart blinds or curtains were also popular.
Yes, smart home devices can keep your home safer. Yes, they have features that can help you to keep an eye on your electricity bills. Yes, they'll certainly make your life more convenient. But no, no, no: don't spend more on a house that already has them installed. Here's why.
Subscription, subscription, subscription
Picture the scene. You're being shown around a house by the owner. One of the things you like best is the all-bells-and-whistles home security system they've installed. The owner whips out their phone, launches an app and displays the high-definition security camera feeds, the view from the doorbell camera and then shows you how easy it is to control the security lights remotely. They even have footage of fox cubs frolicking in the garden from the night before. Amazing! You're half way to being the next David Attenborough.
It's all very impressive – and reassuring – and it may just nudge you into making an offer. But hold off and consider: what are you really getting when you invest in a system like this?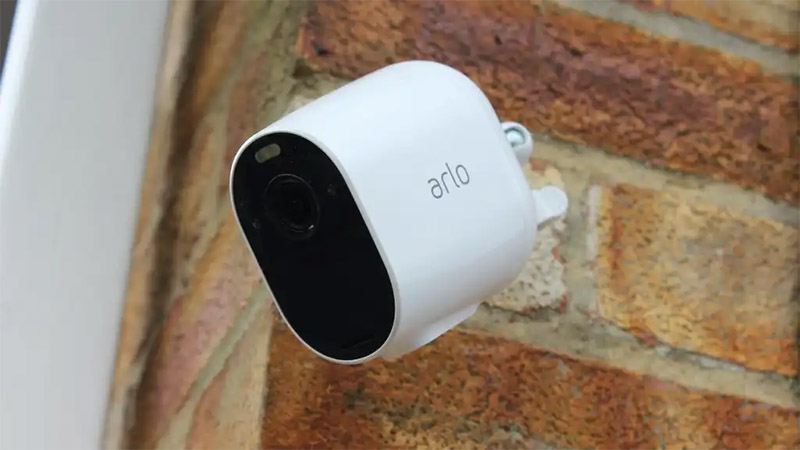 Rachel Ogden / Foundry
Smart home technology nearly always relies on cloud servers to do its job. This means that, while you can buy the hardware for a one-off payment, you're then locked into an extended arrangement with the smart home company for as long as you want to use its products.
Particularly where smart security devices are concerned, you'll probably find that some of the best features are subscription-based. If you don't subscribe, you'll be unable to use their full capabilities (which can include such basic functions as recording video). You'll then find yourself stuck with products that don't do half of what you expected.
To unlock all of the features in a Ring camera or a doorbell, for example, you'll need to subscribe to Ring Protect for £3.49 per month (per device!). That'll allow you to re-watch, download or share footage. Without a subscription, you can only watch the live feed from the camera.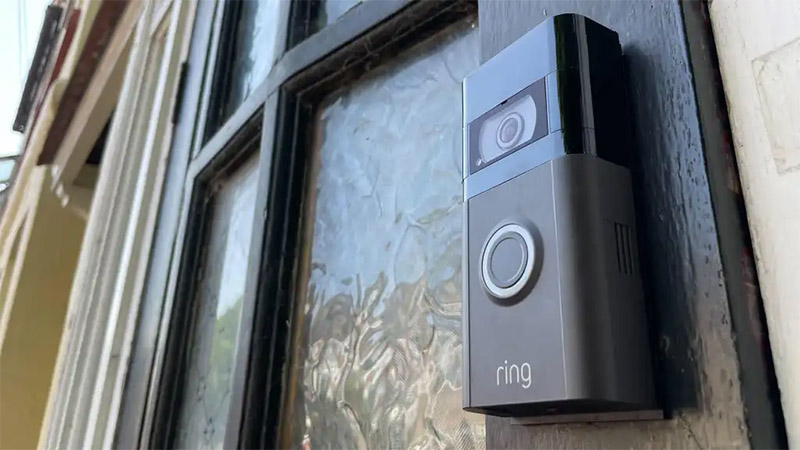 Lewis Painter / Foundry
And if you do subscribe, there's no guarantee that you'll continue to get the same service for the same price. It's far better to buy smart home devices yourself so you know what you're getting into.
Otherwise, the bit extra you're willing to pay for pre-installed smart home tech might work out to cost a lot more than you bargained for.
Not all smart security cameras, doorbells or other devices require a subscription, so you can save yourself quite a bit by choosing those which don't.
It may be your forever home – but smart home tech isn't forever
Subscriptions aren't the only thing that you have to watch out for. You could be shown around a garden with an impressive array of high-quality security cameras, only to find yourself, six months later, at the top of a ladder replacing each one.
Smart home products won't work forever. Companies will only continue to support older products for a certain number of years.
If you buy a home with smart products installed, they could be at the start – or at the end – of their lifespans. Unless you research each individual device, you won't know.
For example, if you buy a home with Hive cameras already installed, you'll only be able to use them for another 1-3 years (depending on the type of camera) before Hive switches off support. At this point, they won't function at all and will have to be replaced.
The smart appliances that are a dumb purchase
Nor do we think that it's a good idea to pay more to buy a home with smart white goods already installed.
Large domestic appliances are some of the most expensive products you'll buy for your home. You pay a lot for them and you expect them to last a long time.
If you buy a good fridge, you probably expect it to last at least 10 years, if not longer. But if you buy a smart fridge, the smart functionality almost certainly won't last as long as the appliance does.
Samsung
Not only does that mean that cool features – like a screen on its front or a camera inside that you can access via an app – will stop working, but as time goes on, these features could become more vulnerable to hacking. How much longer will the smart fridge in the house you're buying be supported for?
And, if you're paying more for smart appliances, you want to know that you'll actually use the smart features. Smart washing machines will let you start, pause and stop your wash from your mobile phone or tablet. For some people, that'll be handy. For a lot of others, until there's a way to automatically load and empty the washing machine – and get a robot to hang it on the line – it's a feature they'll never use. So why would they want to pay more for it?
It's all about compatibility
Finally, even if the smart home tech installed in your new place is state-of-the-art and only just installed, it may not work with the products you've already got. One of the issues bedevilling the smart home industry is separate ecosystems that just don't work well together, if at all.
If you're an Apple household, you've probably already come to terms with the fact that there are plenty of smart home devices that won't take a command from Siri, however nicely you ask. Similarly, while Echo and Alexa devices play nicely with Ring products (all being of Bezosian descent), other home security products may not fare as well.
The advent of Matter may change that. We'll see. But in the meantime, you'll still need to research everything you buy to find out if it'll work with devices you already own.
Smart home tech is awesome. We love it. But the way to buy it is to find the products that are best for you. Choose gadgets with all the cool features you'll enjoy and use. And get a sense of the products' limitations before you spend any money. But don't ever pay more for tech someone else chose: remember, not all smart home products are created equal, and they may not be equally useful to you as the previous owners.
If you want to research smart home devices that will work for you, have a look at our round-ups of the best smart thermostats, the best video doorbells and the best smart security cameras.