Samsung's Unpacked event in August 2022 saw foldables take centre stage, but we shouldn't forget about the company's latest wearables.
Both the updated Galaxy Watch 5 and brand-new Watch 5 Pro are among the best smartwatches you can buy, combining premium hardware with a range of health features and the Wear OS software.
We're a fan of both, with the main differences on the Pro being a bigger screen, larger battery and more durable titanium case. It's also significantly more expensive, although neither are cheap by modern smartwatch standards.
With that in mind, you might be on the lookout for a great deal or bundle. That's the purpose of this article, although you might be tempted to wait until Black Friday. It takes place on 25 November, before Cyber Monday on 28 November. There's a chance we'll see better deals on the Galaxy Watch 5 then, but it's by no means guaranteed.
If you'd rather not wait until then, it's unlikely you'll be much worse off. Here are the best deals on both the Watch 5 and 5 Pro this November.
Best Samsung Galaxy Watch 5 deals in the US
There are no discounts on the watches themselves in the US, but some useful offers remain:
B&H sold the Galaxy Watch 4 Series, while US Cellular is listed as one of Samsung's 'supported carriers' for the Watch 5 & 5 Pro. But neither are selling the watches at the time of writing.
Where to buy the Samsung Galaxy Watch 5 in the UK
It's a similar situation in the UK, where there are lots of retailers and carriers to choose from: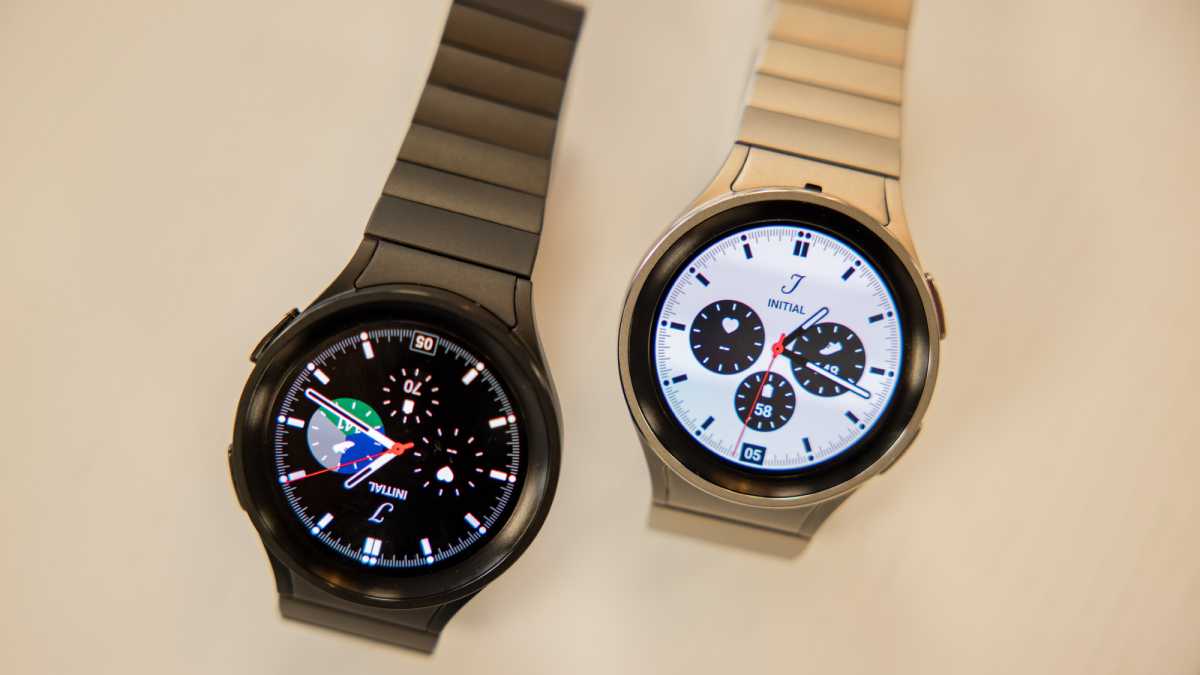 Dominik Tomaszewski / Foundry
When was the Samsung Galaxy Watch 5 released?
The Galaxy Watch 5 and 5 Pro were announced at Samsung's Unpacked event on 10 August. Both have been on sale since 26 August in the US, UK and many other countries.
How much did the Samsung Galaxy Watch 5 cost at launch?
The Galaxy Watch 5 and 5 Pro are premium wearables, and their RRPs reflect that:
Galaxy Watch 5 (40mm, Bluetooth): $279.99/£269/€299
Galaxy Watch 5 (40mm, LTE): $329.99/£319/€349
Galaxy Watch 5 (44mm, Bluetooth): $309.99/£289/€299
Galaxy Watch 5 (44mm, LTE): $359.99/£339/€349
Galaxy Watch 5 Pro (45mm, Bluetooth): $449.99/£429/€429
Galaxy Watch 5 Pro (45mm, LTE): $499.99/£479/€519
That's slightly more expensive than last year's Watch 4 (from $249/£249) and Watch 4 Classic (from $349/£349). The Apple Watch Series 8's starting price of $399/£419 means it sits roughly in the middle of the Watch 5 lineup.
To learn more, see our full guide to the Galaxy Watch 5 Series for everything you need to know. We also have similar articles for pre-ordering the Galaxy Z Flip 4 and Z Fold 4.