Snapchat, like most social media platforms, doesn't tell you if someone has blocked your posts or messages. This is primarily to avoid embarrassment or even confrontational situations that may arise from users feeling slighted by others.
But if you think you have been put on the naughty list by one of your contacts, there are a few things you can try to see if that's the case. Here's how to tell if someone has blocked you on Snapchat.
Can you still find the person in your Friends List?
Perhaps the most obvious way to see if you've been blocked is to search your friends list for the person in question. Where they would have been there before (if you were not blocked), their name will have disappeared when you search for it if the worst has happened.
To check, follow these steps:
1.
Go to your Snapchat profile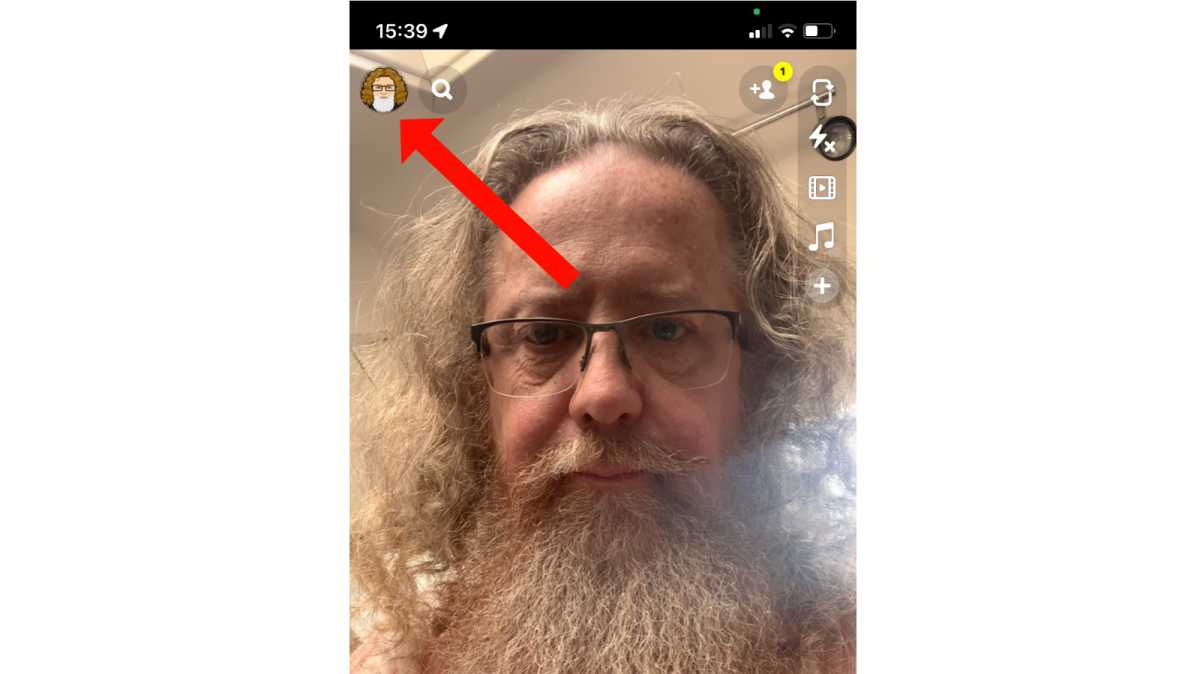 Foundry
Open Snapchat and tap on your profile icon in the top left corner
2.
Go to My Friends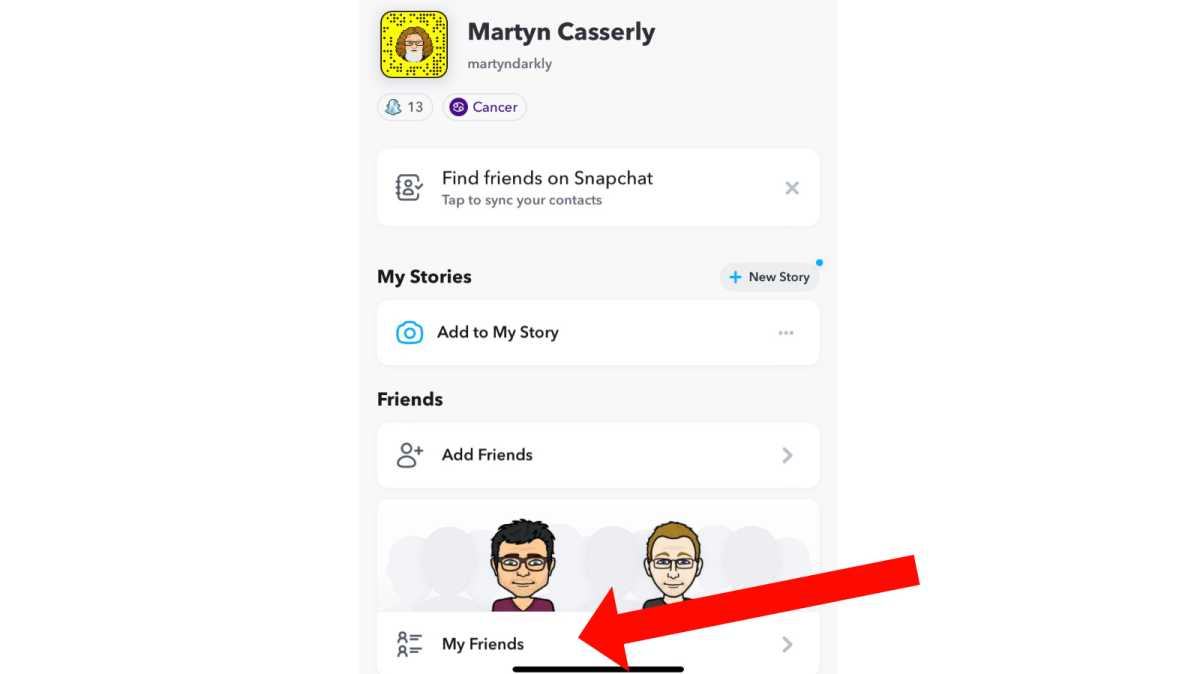 Foundry
Select My Friends, then search for the person you suspect may have blocked you.
If they're not found, then either they've deleted their account or you've been blocked. You can also go back to your profile page, but this time tap Add Friends, then search for their username. If it doesn't appear, then either of the outcomes mentioned above could have happened.
Are conversations still in your chat history?
Another good way of seeing whether or not the person has blocked you is by looking back in your chat history. So long as you've had a recent conversation with them, and you haven't cleared your chat history, then you should still be able to find the exchange. If it seems to have vanished, then it looks like you've fallen out of favour with that individual.
Use a friend's Snapchat account to see if you're blocked
If the contact has gone from all the areas listed above, there is a final way you can test the waters, and that's by using another person's account. If you have a friend nearby that can help you out, then you can ask them to search for the person you think might have blocked you to see if they can find the username or account. If they search, as you did in the steps outlined earlier, and the person appears in the results, then it would seem certain that you have been blocked.
What do I do if I've been blocked on Snapchat?
You might feel upset or annoyed that someone has taken you off their list, but there could be a multitude of reasons. The person might be finding social media a bit overwhelming, maybe they're going through a difficult time, or possibly you've had an exchange that has left them feeling uncomfortable.
The last thing you should do is angrily contact them demanding to be friended again. That kind of behaviour may be why the blocking has occurred in the first place.
If you have friends in common, maybe ask them to try and find out what happened. Hopefully it will all turn out to be a misunderstanding or there could be a perfectly rational explanation. In the meantime, just let it rest for a while and enjoy hanging out with other people instead. You could also try entertaining yourself with some of the titles found on our roundup of the best iPhone games and best Android games of all time. A little diversion can go a long way.