Facebook has always worked hard to be 'sticky'. Like all social media, once you open the Facebook app, you're stuck there for a while as the constant stream of comments, photos, videos and polls make it hard to put your phone down and go back to your normal life. But, how much does this cost you in terms of mobile data?
How much data does Facebook use?
To test this out, we reset our test phone's data usage counter to zero (in a dedicated monitoring app) and it told us that 5 minutes of being on the Facebook app resulted in around 40MB of data being consumed.
If we extrapolate this figure to different timescales, we get the following:
5 minutes = 40MB
15 minutes = 120MB
30 minutes = 240MB
45 minutes = 360MB
1 hour = 480MB
As you can see, this means that an hour a day of using Facebook on your smartphone could cost you around half a gigabyte of data. Over a week this amounts to around 3.5GB (500 x 7) and across a month you'll be in the region of 14GB. Combine this with the slightly higher figures we found when doing a similar test on how much data Instagram uses and you could easily be hitting your data limit just from those two apps alone.
How to lower the amount of data Facebook uses
If you think that the figures outlined above are a bit steep, there are some settings you can tweak in the app that will bring them down. These include preventing videos from automatically playing and lowering their resolution, so they use less data.
Here's how to find the Mobile data use settings:
Open the Facebook app and tap on the Menu icon in the bottom right corner
Scroll down and select Settings & Privacy
Scroll down again and tap Mobile data use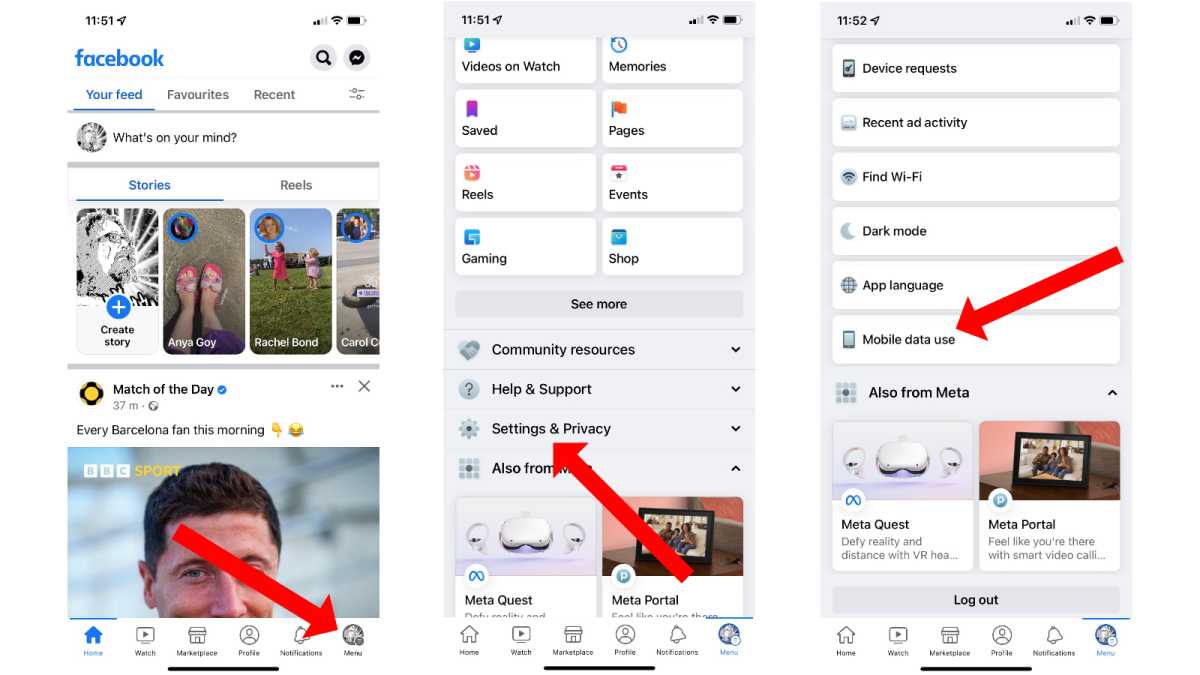 Foundry
Now you can select whether you want lower-resolution video and when autoplay works.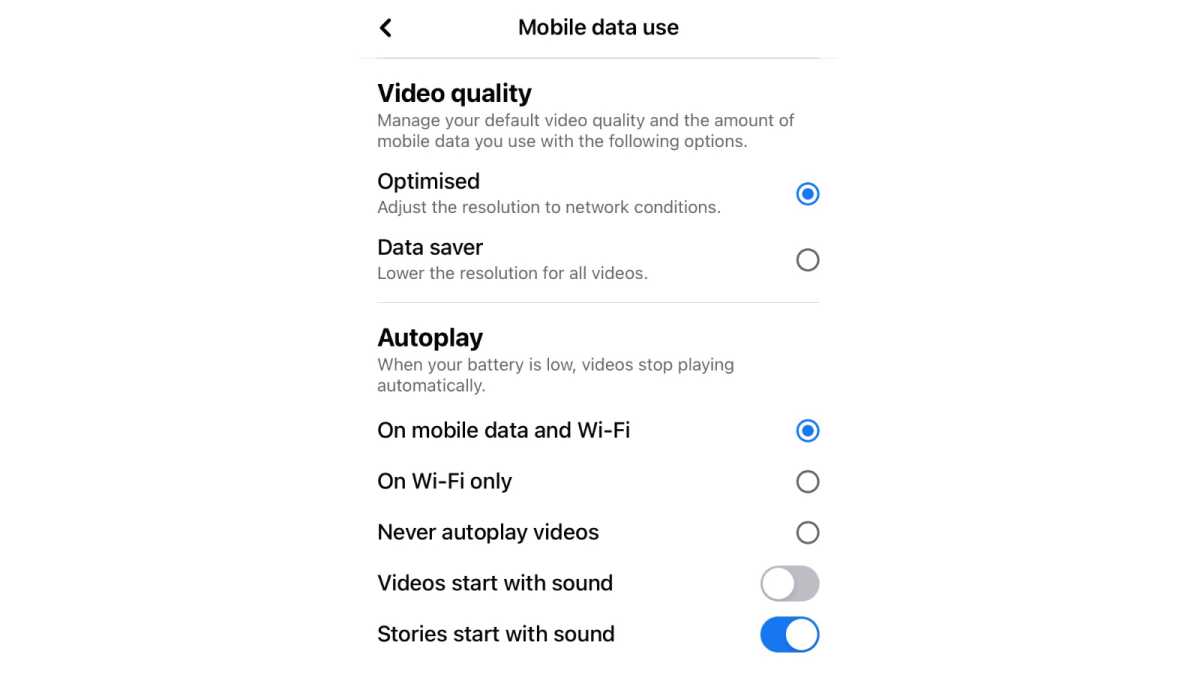 Foundry
Of course, another simple way to reduce the amount of data Facebook uses is to only access the app when you're on a Wi-Fi network, as this won't use any of your data plan. If your current contract is too restrictive, try looking at our roundups of the best phone networks and best pay-as-you-go networks to see if you can get a better deal.