The Nintendo Switch has proved a near-unstoppable force in the gaming industry for the past five years, but it may have finally met its match: climate change.
Nintendo is now warning Switch owners not to use the console in temperatures that exceed 35°C (95°F), as high ambient temperatures could cause the console to overheat – at which point it will automatically go to sleep to prevent damage to components.
The warning was posted to Nintendo's Japanese customer support site, as the country undergoes a heat wave that's seen temperatures in Tokyo exceed that 35°C line.
Of course, the UK and Europe is undergoing a similar hot stretch, and even grey old England is tipped to hit 36°C (97°F) next Tuesday – enough to break Nintendo's recommended range. Readers elsewhere may be used to ambient temperatures even higher, so Nintendo's warning should serve as a reminder of best practice wherever you live.
Curiously, we can't find any warnings about the Switch overheating on either the US or UK support sites, suggesting that this hasn't been a widespread problem outside of Japan – yet.
The warning applies to the original Switch, Switch Lite, and Switch OLED models, though perhaps the company's long-rumoured Switch Pro will be a little more tolerant of the heat.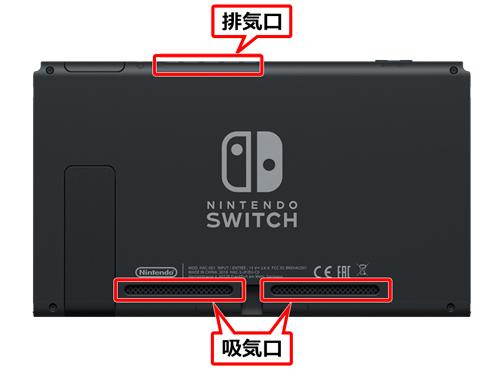 Nintendo
If you are in hot conditions, Nintendo also recommends making sure that you clean any dust out of the air intake and exhaust ports, and leave 10cm (4in) of space around them.
What the page doesn't note is that using the Switch in its dock won't leave that much breathing room, so while the heatwave lasts it might be smart to stick to playing in portable mode.
The support page also notes that temperatures below 5°C (41°F) are to be avoided, though that won't be a concern in much of the northern hemisphere right now.
In case you haven't noticed, it's Prime Day right now, so make sure to check out our pick of the best Prime Day Switch deals in the US and UK to add new games or accessories to your console – or grab a new one entirely.