Back in May, WhatsApp finally added the ability to react to messages with emoji. Users had been waiting for years for the feature to be added, and when it arrived there was a choice of just six emoji: thumbs-up, heart, laughing, surprise, crying and thanks.
Now, Mark Zuckerberg has announced a full emoji keyboard which will allow you to choose between any of the hundreds available.
It's coming to all versions including WhatsApp web and you'll need to tap the + symbol to the right of the six 'main' emoji, which are staying as they were.
The keyboard is, of course, the same one you can already access to insert emoji into a WhatsApp message – it's simply that you can now get to it from the reactions panel.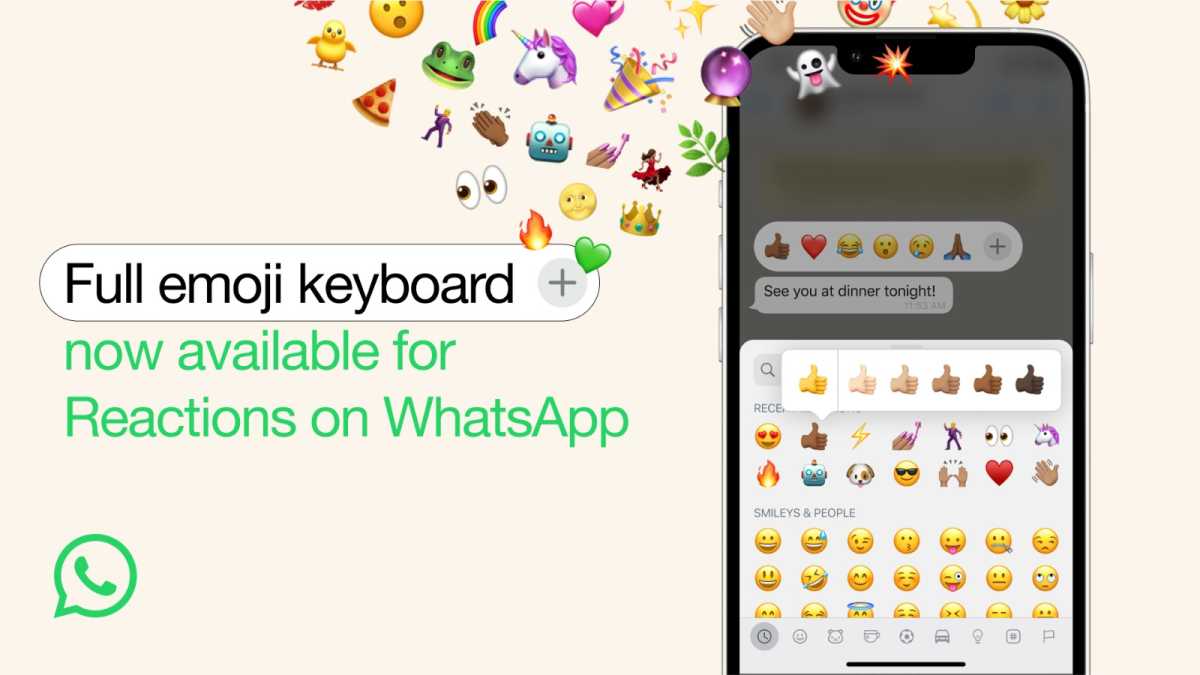 WhatsApp
Here's how to use reactions for WhatsApp messages in case you don't already use them.
There's no word on precisely when the keyboard will be available around the world: it wasn't when we checked the latest iPhone and Windows desktop versions of WhatsApp, but it's starting to roll out today.