At a glance
Expert's Rating
Pros
Small, light & comfortable
Excellent ANC
Lots of smart features
Balanced sound
Cons
Awkward price
Middling battery life
Our Verdict
The LinkBuds S provide a very well-balanced package of decent sounding, noise cancelling earbuds with almost every smart feature from the flagship XM4 model. They're only held back by sub-par battery life and the fact you can get a similar sound and ANC experience for less money if the smart features don't appeal.
Price When Reviewed
$199.99
Best Prices Today: Sony LinkBuds S
Sony makes some of the best headphones money can buy and its WF-1000XM4 are arguably the best wireless earbuds around, but not everyone can afford the premium £250 price tag.
Wouldn't it be nice if you could get essentially the same flagship features and sound without splashing the cash? Well, that's where the the LinkBuds S come in.
They're not part of the flagship 1000XM range and aren't really anything like the doughnut shaped original LinkBuds either. Still, that doesn't really matter when they are one of the most well-rounded pairs of true wireless earbuds on the market.
At $199/£179 they're not cheap, but they're still cheaper than most high-end rivals. They also have features you won't find with other brands, such as Adaptive Sound Control, Speak To Chat, and more.
Design & Build
Lightweight and stylish
Three colours
IPX4 water resistance
The LinkBuds S don't look like the regular LinkBuds, which have a unique design featuring a hole straight through the middle.
Instead the LinksBuds S are much closer in style and shape – and feature set – to the WF-1000XM4 but perhaps Sony found it too difficult to create a sensible name for these within that structure.
The 'WF-1000XM4S' hardly has a ring to it, after all.
Chris Martin / Foundry
Regardless, the LinkBuds S offer up a suitable stylish design – albeit one that doesn't have anything majorly unusual about it. They are wireless earbuds after all and understandably seem far more plain after the slightly nuts LinkBuds.
The most decerning feature is the small mesh circle, reminiscent of the classic Shure SM58 microphone, which neatly covers one of the LinkBuds S' mics.
What matters is that they are lightweight (4.8g each), easy to handle, and fit well. Normally I use the smallest ear tips provided but the standard option here was fine. A snug fit means a good acoustic seal and therefore better performance.
I rarely found them coming loose and when one did, I found it easy to adjust without accidentally triggering the touch controls which, when you do need them, work very well indeed.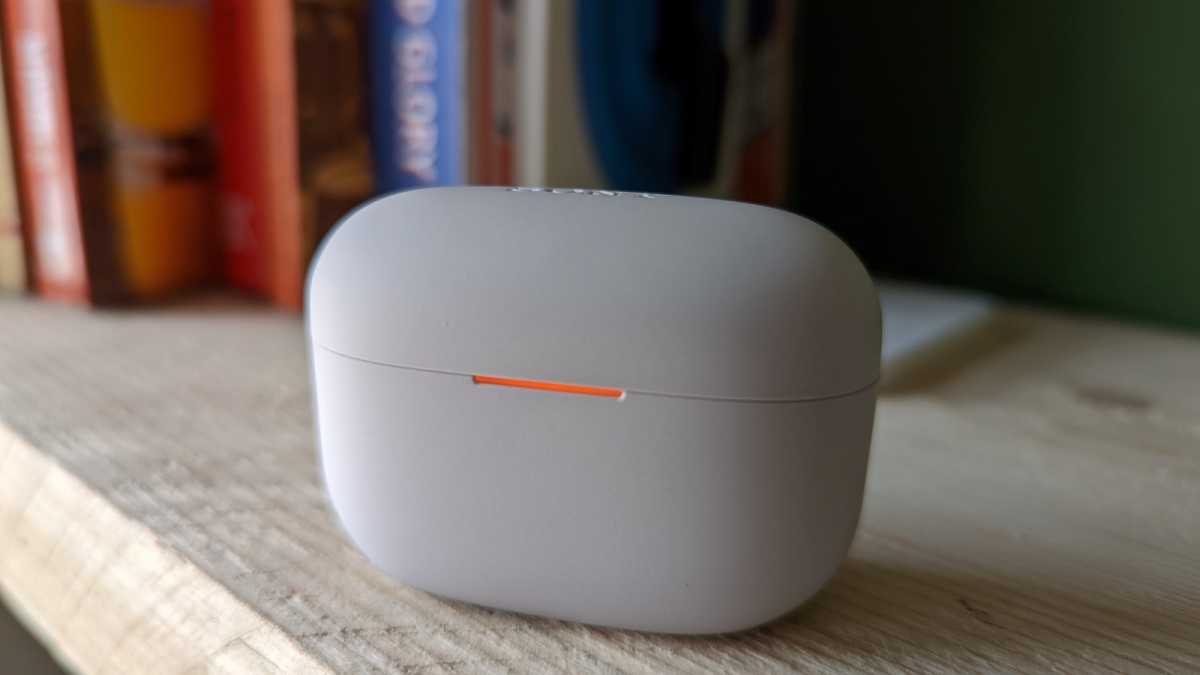 Chris Martin / Foundry
You can get the LinkBuds S in a trio of colours: black, ecru (desert sand in the US), and white (tested here). The buds carry an IPX4 waterproof rating, so they're ok to take out in the rain but not much more.
The packaging doesn't contain any plastic and the earbuds and case use recycled plastic materials from automobile parts.
Sony has now added a new Earth Blue colour to the range which is made using recycled resin materials generated from recycled plastic water dispensers, giving the marbled effect which is different on each pair.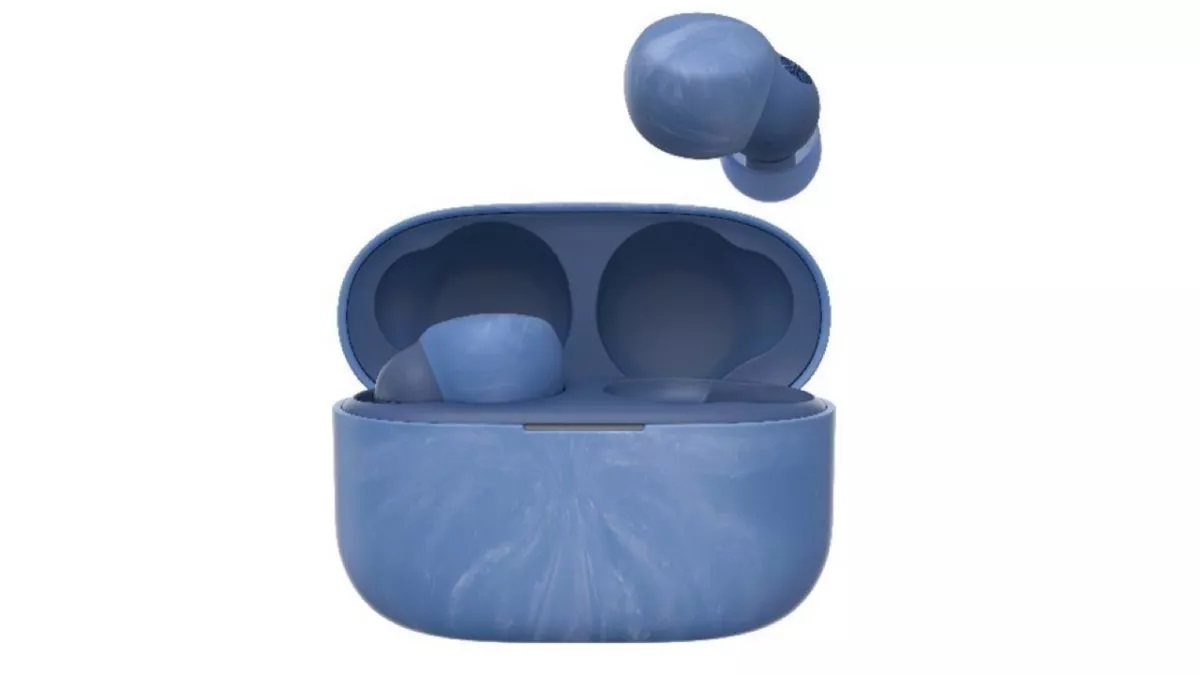 Sony
Sound Quality
5mm dynamic drivers
LDAC for Hi-Res Audio Wireless
Almost flagship level features
Sony's flagship XM4 earbuds do a lot with just 6mm drivers and the LinkBuds S are only slightly smaller at 5mm. One of the main questions is, do they sound as good?
Chris Martin / Foundry
In short, no, but you might not expect them to considering the cheaper price. This is not to say the LinkBuds S don't sound good though, they absolutely do. These dynamic drivers powered by neodymium magnets do a solid job of making most content sound good indeed.
Bass is tight and rich, the mid-range for vocals and key instruments is clear and strong and although the top-end isn't as impressive, it's still there. The headphones have a frequency range of 20Hz-20,000Hz when listening under normal circumstances but can extend to 40,000Hz when using LDAC with compatible devices (such as the Sony Xperia 1 III).
That means you'll get up to 24-bit/96kHz Hi-Res Audio Wireless at up to 990kbps data rates. Most users probably won't and if you're on an iPhone then it'll default to AAC. There's no aptX HD or aptX Adaptive here with Sony naturally opting for its own codec.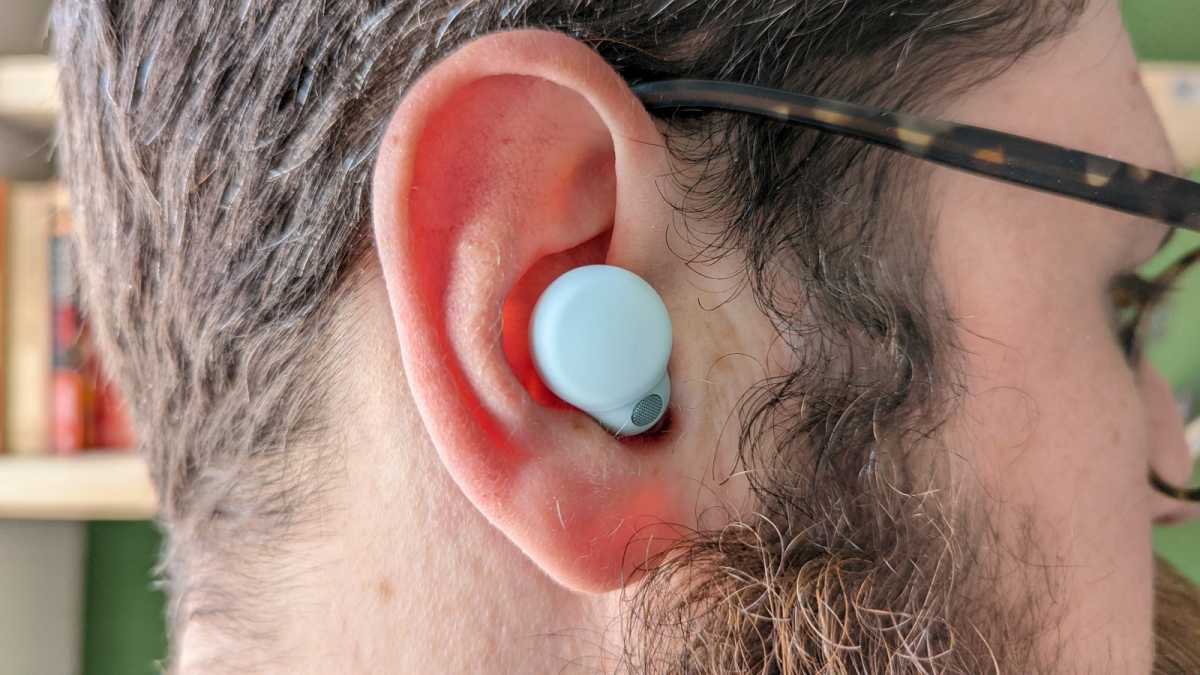 Chris Martin / Foundry
While the LinkBuds S do sound good they're not as spacious as the LinkBuds, nor are they as dynamic as the XM4 earbuds. It depends what's most important to you but there's a slight muddiness and lack of drive here.
This is not a big issue and I'm nitpicking for the sake of the review and having tested Sony's other earbuds. However, it's worth pointing out that in terms of sheer sound quality you can get a similar experience for less money from brands like Cambridge Audio.
Noise Cancelling & Smart Features
Class-leading ANC
Adaptive Sound Control
And plenty more on offer
What the LinkBuds S have over cheaper alternatives is a raft of smart features which may be enough to win you over.
Sony's class-leading active noise cancelling (ANC) might be enough for many users but that's really just the tip of the iceberg here as you also get Adaptive Sound Control as seen on the flagship XM range. This learns places you go or things you're doing and will change the noise cancelling profile for you.
For example, I caught a train and it automatically set it to transport mode with full noise cancelling. However, you can tweak the settings in the app if you prefer to have, for example, on Ambient Sound Mode when you're in your favourite coffee shop.
You also get Speak-to-Chat which detects when you're talking to someone and will pause your music and switch to Ambient Sound Mode. Alternatively, you can tap and hold the left earbud for Quick Attention which drops the audio level for a similar result, thought it's mainly so you can hear something like an announcement with minimal fuss.
Chris Martin / Foundry
Something I almost immediately switched off is the ability to get your messages from your phone read out to you, because it regularly interrupts what you're listening to in order to notify you of the message, even if you don't want it read out.
Still, Google Assistant and Amazon Alexa support is useful for plenty of other things and the list of smart features doesn't end here. Wear sensors will auto play/pause when you remove or replace earbuds, there's fast pairing with compatible Android and Windows devices, and there's 360 Reality Audio support too.
All of this is powered by the Integrated Processor V1 as found in the WF-1000XM4 and I found the LinkBuds S to be very responsive in use.
Overall, there's little missing compared to the flagship earbuds as you even get DSEE Extreme upscaling and Precise Voice Pickup Technology for voice calls.
In November 2022, the LinkBuds S will get a firmware update to inclue Multipoint connection meaning you can keep the earbuds connected to two different devices at the same time.
Battery Life & Charging
Up to 20 hours total
Quick charging
No wireless charging
Sony touts six hours of battery life from the earbuds with ANC turned on and the case, if it's full, holds a further 14 hours. A total of 20 hours, especially with noise cancelling on, is decent but you can find longer lasting earbuds if you want.
And you might want to as in my testing, the LinkBuds S didn't hold up to Sony's claims. A train journey into London lasting two hours with ANC on the vast majority of the time saw them drop from full to 41%.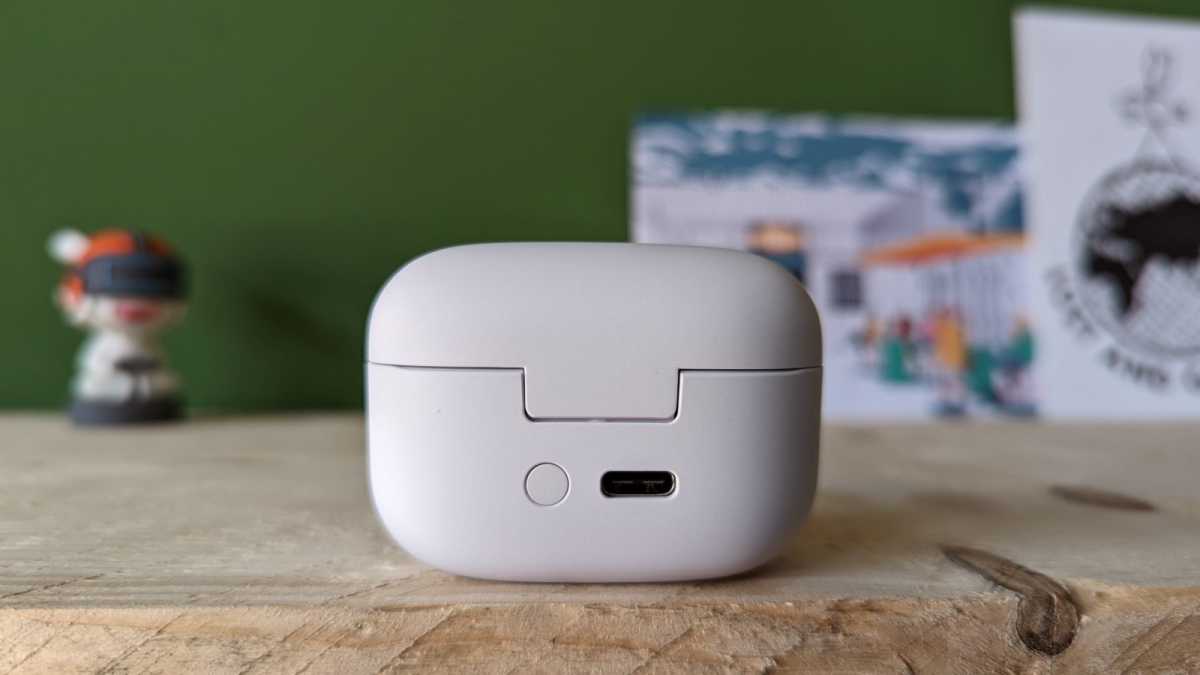 Chris Martin / Foundry
A 15-minute charge from that point got them back up to 60% but you may get more than around 20% if they are completely dead. Sony says a five-minute charge will get you one hour of playback and that's over USB-C as the case doesn't have wireless charging like the XM4 case.
Price & Availability
A pair of LinkBuds S can be yours for $199/£179. You can get them direct from Sony or retailers including Amazon, Currys, Argos, AO, John Lewis and Selfridges in the UK.
In the US they're also available from BestBuy, Amazon and Newegg.
This places them in the mid-range of the wireless earbud market and the price is very attractive considering what you get. However, there's a spanner in the works here and it's WF-1000XM4 shaped.
Older tech gets reduced in price over time and since the XM4s have been around a while you can easily pick them up for $220/£199 at the time of writing so the price difference isn't that big.
Check out our chart of the best true wireless earbuds for more options.
Verdict
As expected, the LinkBuds S are an excellent all-round, good-value package for a pair of true wireless earbuds.
Not only are they small, light, comfortable and come in three colours, but you get almost everything from the flagship WF-1000XM4 earbuds such as high-end noise cancelling with Adaptive Sound Control, Speak-to-Chat, wear sensors, LDAC and much more.
It's certainly a lot more than rivals offer but those can achieve similar levels of sound quality and pure noise cancelling performance at cheaper prices. The fact the XM4s are older and now reduced in price puts the LinkBuds S in a slightly awkward position.
Just $20/£20 more, at the time of writing and you can get the full flagship experience. They still come recommended and once the price drops on these, they'll be even more viable.
Best Prices TodaySony LinkBuds S