Instagram now has a feature called Live Room that lets you host a live video on your feed, which is a great way to announce things or even have stage a vlog straight from the app. Another useful element is that you can also have up to three other participants, all of whom will appear on the video. Want to start an video cast? Here's how it's done.
Isn't this just a video call?
Not quite. While you will be able to see and chat with your friends, Instagram Live Rooms are designed to be broadcasts. This means your followers will be able to watch the feed and comment on it. So, where your Zoom call is private, an Instagram Live Room is effectively public. That's good to remember before you start talking about the work colleague you dislike or the mutual friend on whom you have a secret crush.
How to start an Instagram Live Room
Starting an Instagram Live Room is very simple.
First, open the Instagram app and swipe to the right.
From the row of options at the bottom (Post, Story, Reel, Live) scroll to Live.
Foundry
On the left-hand side of the main panel, tap the Title option and give your Live Room a name and tap Add Title.
Tap the Live button (white circle with a red circle in the middle) to start the live feed.
Instagram will now let your followers know that your Live Room is active, and they can watch the feed from their Instagram apps.
Along the right side of the screen you'll see a few different icons, these allow you to share a photo on the feed, mute the mic or camera, and apply any filters. When you want to end the call, tap the X in the top right corner.
How to host an Instagram Live Room with multiple people
If you want to have others in your Live Room, then the process is pretty much the same as setting one up for just yourself.
Follow the steps above to get your Live Room up and running.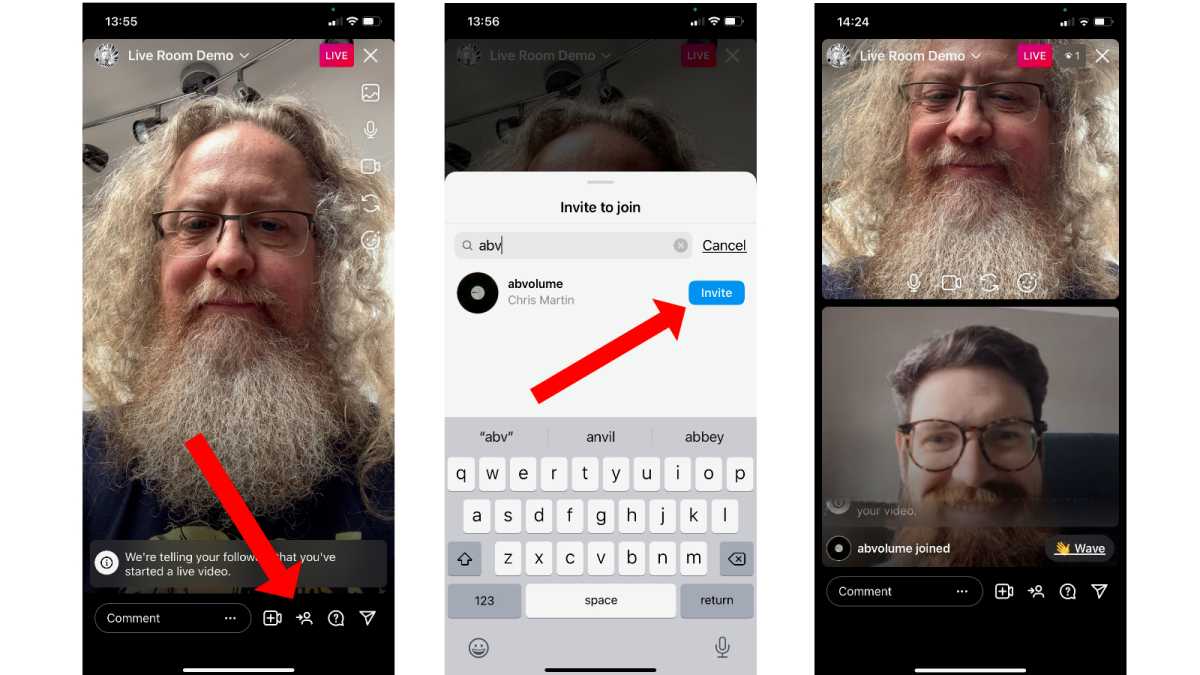 Foundry
At the bottom of the screen, tap the icon that shows the outline of a person's head and shoulders with an arrow to their right. This opens the search menu, where you need to enter the Instagram account name of the people you want to join you on the call. When you've found them, tap the Invite button.
Now, just wait for the other participants to accept the invitation and they'll appear on your live feed.
Related stories