One of the biggest features coming to the iPhone later this year as part of iOS 16 is the ability to edit, or even unsend, messages that have already been sent. Ever accidentally sent kisses to a work colleague, or sent a message to the person you were gossiping about? That's about to get a whole less awkward in iOS 16.
If you're currently enrolled in the developer beta, here's how to edit and unsend messages on iPhone in iOS 16.
In summary
Editing sent messages on iPhone in iOS 16:
Tap and hold a sent message to bring up the options menu.
Tap Edit.
Make your changes.
Tap Done to save your changes.
Deleting a sent message on iPhone in iOS 16:
Tap and hold a sent message to bring up the options menu.
Tap Undo Send.
Will it work with iPhones running iOS 15?
Before we get started, it's worth pointing out that the process of editing and deleting sent messages isn't currently backwards-compatible with older versions of iOS, including the currently available iOS 15.5.
While it'll work as intended if you're messaging someone else running the iOS 16 beta, if you try and edit a message to someone running iOS 15, they'll receive a follow-up message with the edited text while the original also remains.
That's not ideal, but it's manageable. What isn't great is the fact that unsending a message won't delete it on an iOS 15 user's iPhone. That means even if you unsend your message, the recipient will still receive it.
The caveat is that it's still early days in the development of iOS 16, and there's every possibility that this could change by release later this year.
After all, it shouldn't be too difficult for Apple to roll out a final iOS 15 update that brings support for editing and unsending messages for those people yet to (or unable to) update to iOS 16 at release. We'll just have to wait and see for now.
So, with that being said, be sure that whoever it is you're texting is on iOS 16, or you might end up with egg on your face.
How to edit a sent message on iPhone in iOS 16
We've all been there at some point: you're messaging someone, and you either say something you shouldn't, or you simply make a typo. Either way, it can be embarrassing, and up until now, there has been nothing you could do about it.
The new Edit function in the Messages app is set to change that, however.
Simply tap and hold on the sent message to bring up the options menu. From there, tap Edit and you'll be able to edit the text of the message you just sent. Edit punctuation, replace words, and do whatever else you want, then tap done to finish the edit.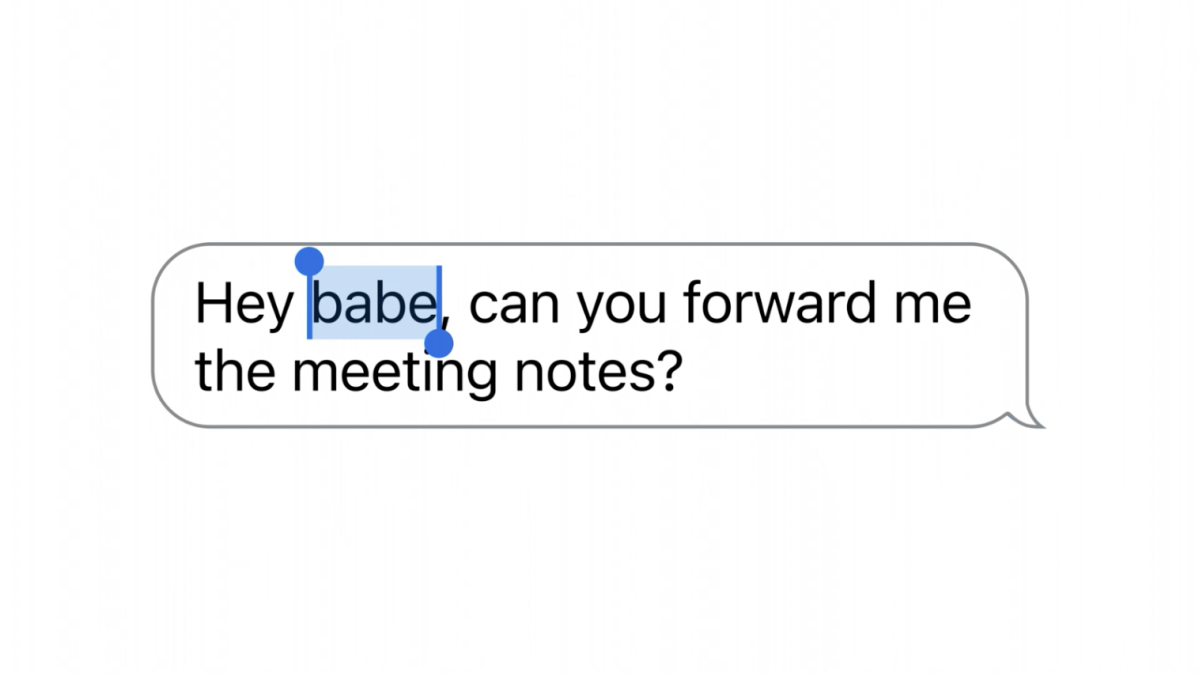 Apple
It's not a completely stealthy experience though; the recipient will get a notification under the edited message that says Delivered – Edited, though unlike some alternatives, the recipient won't be able to see the initial message.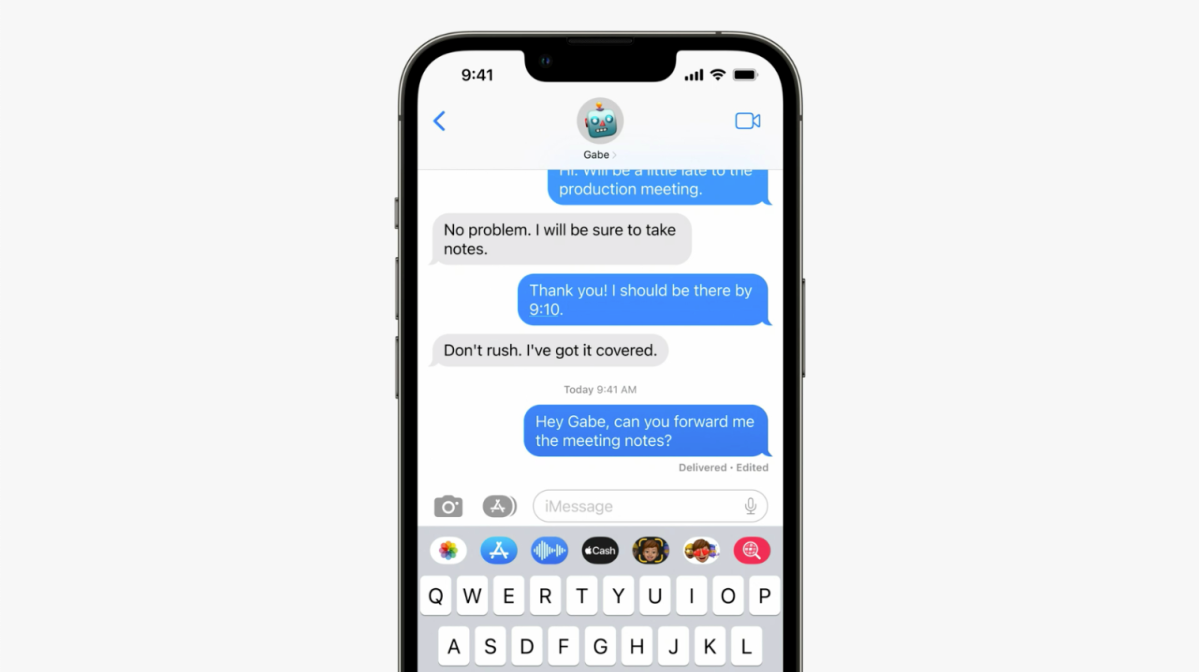 Apple
It's also worth noting that there's a 15-minute time limit on editing sent messages – after that, you'll just have to apologise the old-fashioned way.
How to unsend a message on iPhone in iOS 16
But what about if you've sent a message to the wrong person? Thankfully, there's also the option to unsend a message you've recently sent in iOS 16 – though as noted earlier, it'll only work on iPhones running iOS 16, so be mindful.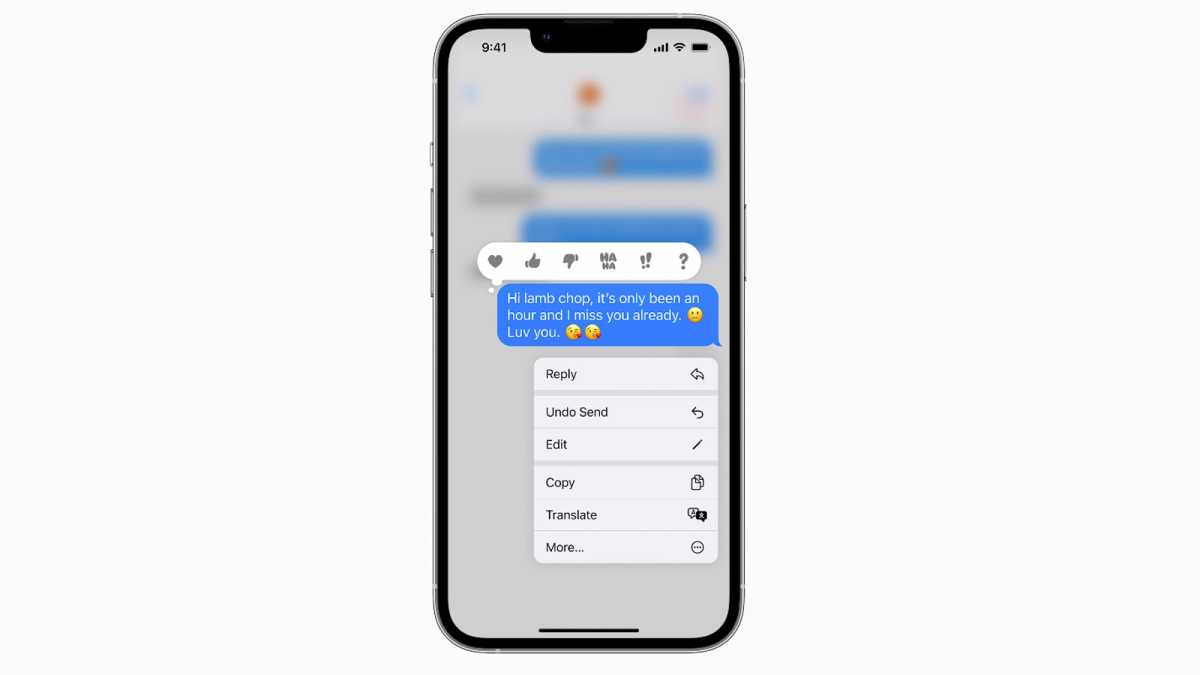 Apple
The process is easy too; simply tap and hold the message in question to bring up the options menu, and tap Undo Send to delete the message from both yours and the recipient's message threads.
As with editing sent texts, there's a 15-minute time limit on unsending texts in iOS 16. After that, you might have some explaining to do…
Related content you might like