Poco has today unveiled two new phones to bolster its global lineup: the Poco F4 and Poco X4 GT.
Like most Poco phones, these are mid-range monsters, with specs focussed on performance, charging speed, and display quality – all of which impress for the price point.
The F4 is especially exciting, because its predecessor – the Poco F3 – was one of the best mid-range phones of 2021, and a smash hit for Poco, selling over 2 million units. The new phone looks impressive too, with an upgraded 64Mp camera, 67W fast charging, and brighter 120Hz AMOLED display.
But fans considering an upgrade may be hung up on one specific detail: for a company that's all about performance, it's downright strange that the F4 uses the exact same Snapdragon 870 chip as the F3 did a year ago. That might be especially concerning for fans since the phone is £50/€50 more than its predecessor, at £379/€399.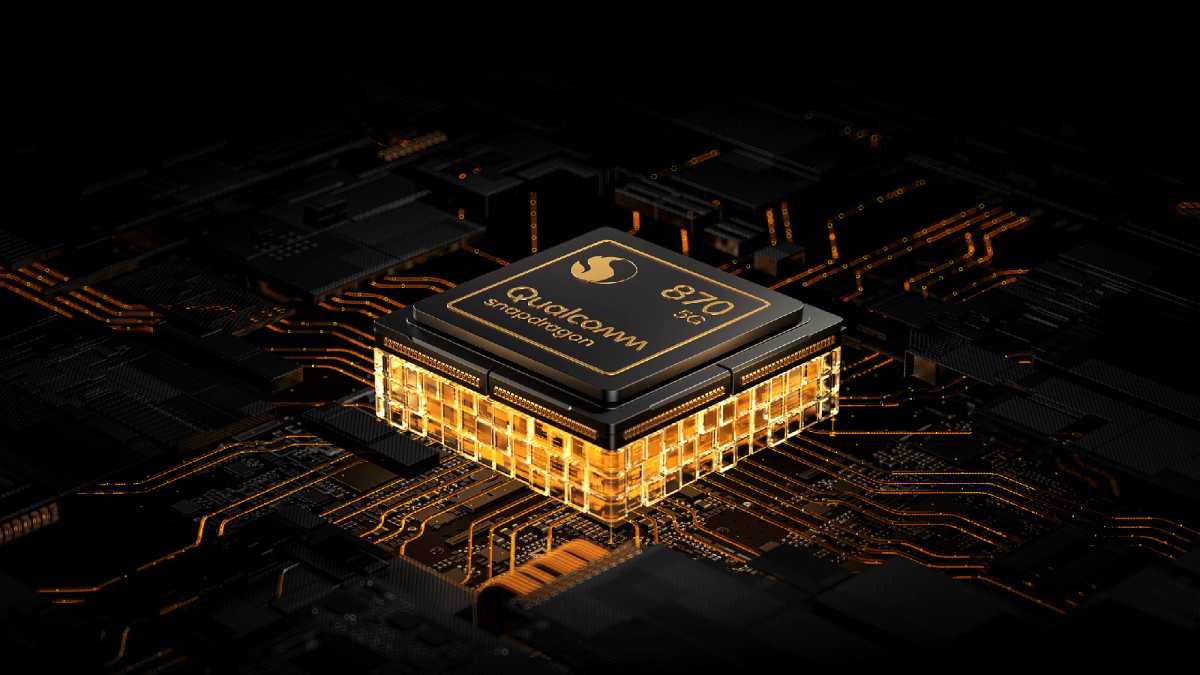 Poco / Qualcomm
We were as flummoxed as anyone, so given the chance we put it to Kevin Qiu, the head of Poco Global, to find out why – and it turns out it's Qualcomm's fault.
"We didn't see this year another generation of Snapdragon 870," Qiu explained to us, leaving Poco without a natural successor to use. The 870 launched in January 2021, but was really an excuse for Qualcomm to re-release its older Snapdragon 865 flagship with some increased CPU clock speeds and a lower price tag.
Although the 865 was followed up by the Snapdragon 888 and 888+, there was no reduced price version released – even after the 888 series was made obsolete by the launch of the Snapdragon 8 Gen 1. That means Poco's options for an upgrade were limited to the more expensive 888 or 8 Gen 1 chips, which would have forced an even sharper price increase.
"Maybe we could use a very good chipset like the Snapdragon 888 or 888+… but we still wanted to keep the same price range," Qiu added. "So we want to, in that price range, give you the very best smartphone. If we change to another chipset…you need to increase the price, so we don't think it's worth doing that."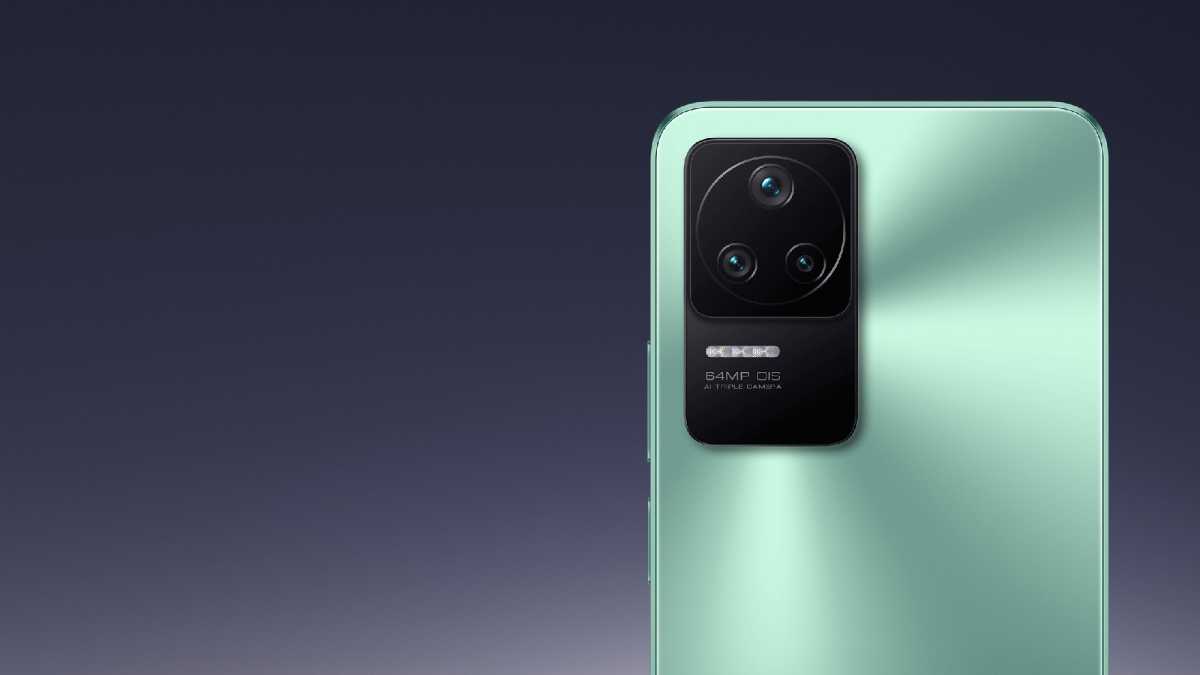 Poco
Poco might have considered the more recent Snapdragon 7 Gen 1 – a chip designed for mid-ranger phones – but this would actually have seen real-term performance downgrades relative to the 870, albeit with improved battery life.
Of course, Qualcomm isn't the only game in town, and Poco could have jumped ship to use a MediaTek chip. After all the similarly priced X4 GT, announced alongside the F4, uses the powerful MediaTek Dimensity 8100, a chip that impressed me when I tested it in the Realme GT Neo 3.
The answer probably comes down to Poco's global ambitions. "In the European market," Qiu explains, Snapdragon "has a very good reputation, and also brand awareness is much better [than MediaTek]." He adds that a larger group of customers worldwide are "very confident" in Snapdragon, while MediaTek has only recently established itself as a player in the flagship chip space. Perhaps tellingly, the MediaTek-powered X4 GT isn't launching in the UK at all.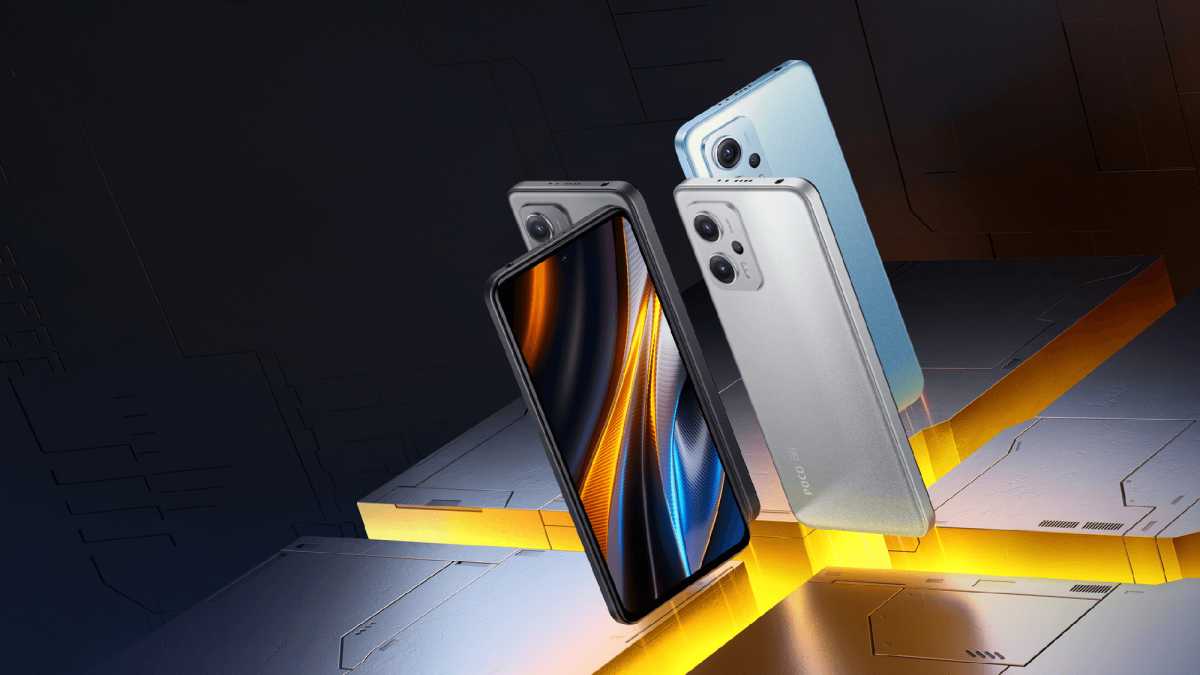 Poco
There are also wider questions around balancing the spec sheet. While the Dimensity 8100 might make the X4 GT the more powerful phone, it also drops to an LCD display (albeit at a faster 144Hz refresh rate) and misses out on optical stabilisation for its camera. That likely makes it a better choice for gaming than the F4, but perhaps a less appealing all-rounder.
Still, it's not all bad for MediaTek. Qiu agrees that the Dimensity 8100 is a "very good chipset," (you'd be worried if he didn't, though), and says that as a company Poco is "very happy" to see more competition developing in the chipset market.
The Poco F4 and X4 GT are launching worldwide, and will be available to buy from 27 June. If you're wondering why they're arriving months after the F4 GT and X4 Pro, Qiu blames it on a "very tough year" thanks to delays caused by the pandemic, which have made component availability hard to predict.
That may change though. "Maybe next year we're going to be more steady," he hopes. "Maybe X-series are going to launch together and also F-series are going to launch together, at a separate time."