At a glance
Expert's Rating
Pros
Strong specs
Versatile triple rear camera
Almost invisible under-display camera
Cons
Rubbish selfies
No wireless charging
No IP rating
Our Verdict
The Axon 40 Ultra is ZTE's third attempt at an under-display camera. The company has absolutely nailed making that camera invisible, but it's a different story when it comes to actually taking photos.
Price When Reviewed
$799 (8+128GB) | $899 (12+256GB)
Best Prices Today: ZTE Axon 40 Ultra
How often do you use your selfie camera? If the answer lies somewhere between 'never' and 'not often', then the ZTE Axon 40 Ultra might just be the perfect phone for you. Otherwise, well…
You see, the Axon 40 Ultra is ZTE's latest flagship to hide its selfie camera under the screen itself. This is ZTE's third generation of the tech, and certainly its best yet – and miles beyond rivals including Samsung.
But just because it's the best around doesn't mean it's good enough, and while ZTE has managed to make its camera essentially invisible, it hasn't solved the trickier physics problem of making sure the camera itself is actually worth a damn. Like I said though, if you don't use it much anyway, then does that really matter?
Design and build
Big but surprisingly slender
Curved screen and rounded body
No IP rating
The Axon 40 Ultra is a big phone, let's get that right out of the way. Thanks to a 6.8in display this thing has some serious heft, though ZTE has done its best to keep it svelte, and it only comes in a hair over 200g in weight.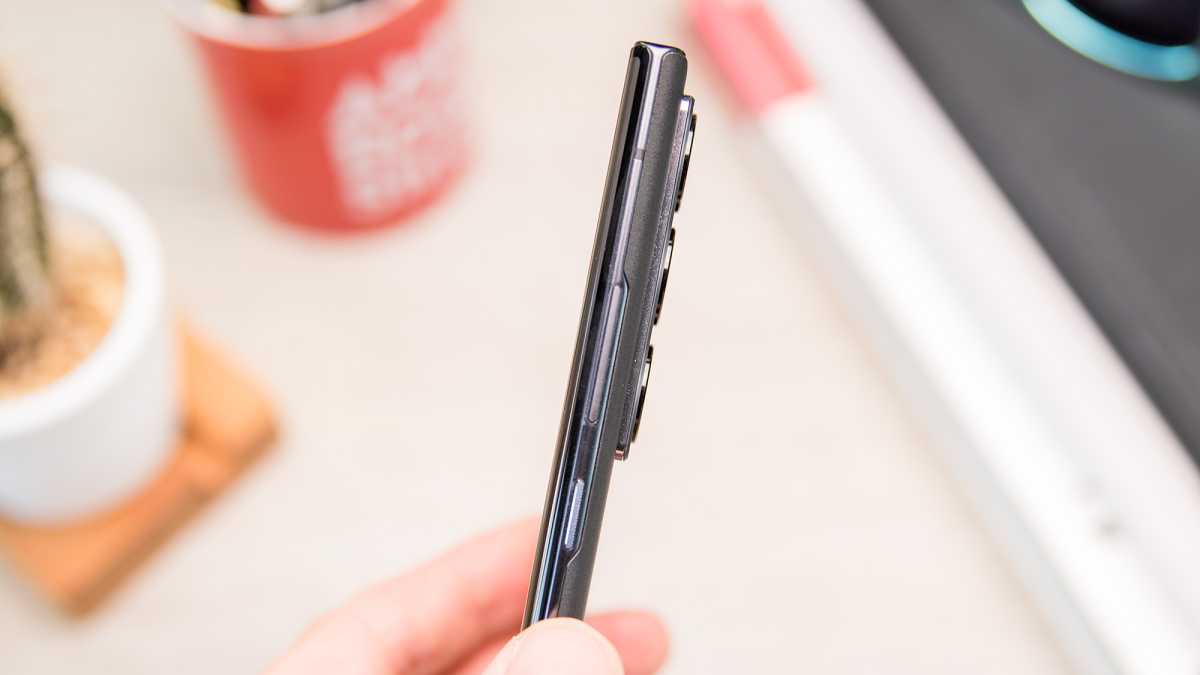 Dominik Tomaszewski
At 8.4mm it's also fairly slim, and actually feels slimmer than that thanks to curved edges to both the display and the body of the phone itself. That means that despite its sheer size, the 40 Ultra is mostly comfortable enough to hold.
Only available in black for its global release – though gold and silver models launched in China – the phone is finished in frosted glass. It not only looks the part, but the finish ZTE has chosen is also impressively fingerprint-resistant and grippy enough to stop the phone sliding off surfaces.
The glass will however leave it a little vulnerable to drops and scratches, especially since there's no sign of Gorilla Glass or other protective materials. There's also no IP rating of any kind, so dust and water damage could be a problem too – essentially, this phone will be a little vulnerable so you'll probably want to use a case.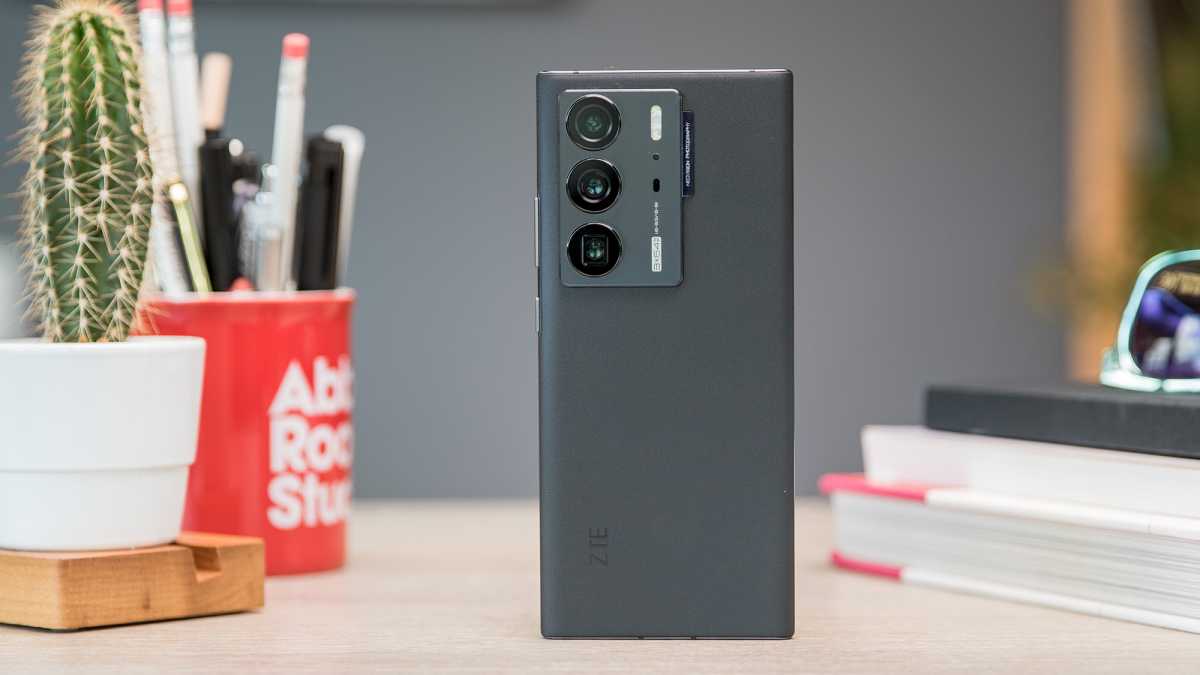 Dominik Tomaszewski
Between the black finish, the lack of visual flourishes, and the restrained camera design, the final impression is a phone that's understated – simple, even. It looks straightforward, professional, and unassuming – though is unlikely to win any design awards. Well, from the back at least.
Display and audio
Almost invisible under-display camera
Excellent display quality
Lots of accidental touches on the curved edges
So yeah, there's a selfie camera under this screen, but I'd be impressed if you could find it. In over a week of using the Axon 40 Ultra I've only spotted the camera through the display once, and even then I had to use high brightness and a white background to just make out the outline.
Dominik Tomaszewski
This tech has come on an enormous way in just two short years, and from a display perspective it's hard to see it getting much better. There's no perceptible reduction in picture quality, no distracting outline or pixellation, and absolutely no notch. You just have to look at the awkward implementation on the Samsung Galaxy Z Fold 3 a year ago to see how far ahead of the curve ZTE is here.
The rest of the display impresses too. I've already mentioned that it's big at 6.8in, but it's also a 120Hz AMOLED with high peak brightness of 1500 nits – all top specs.
This doesn't use the dynamic LTPO refresh rate scaling tech of some rival flagships, so won't get the same power saving benefits as those. And it's capped at a Full HD+ resolution, which I rarely see as an issue, but does seem worth mentioning given that the majority of phones this size offer WQHD+ screens.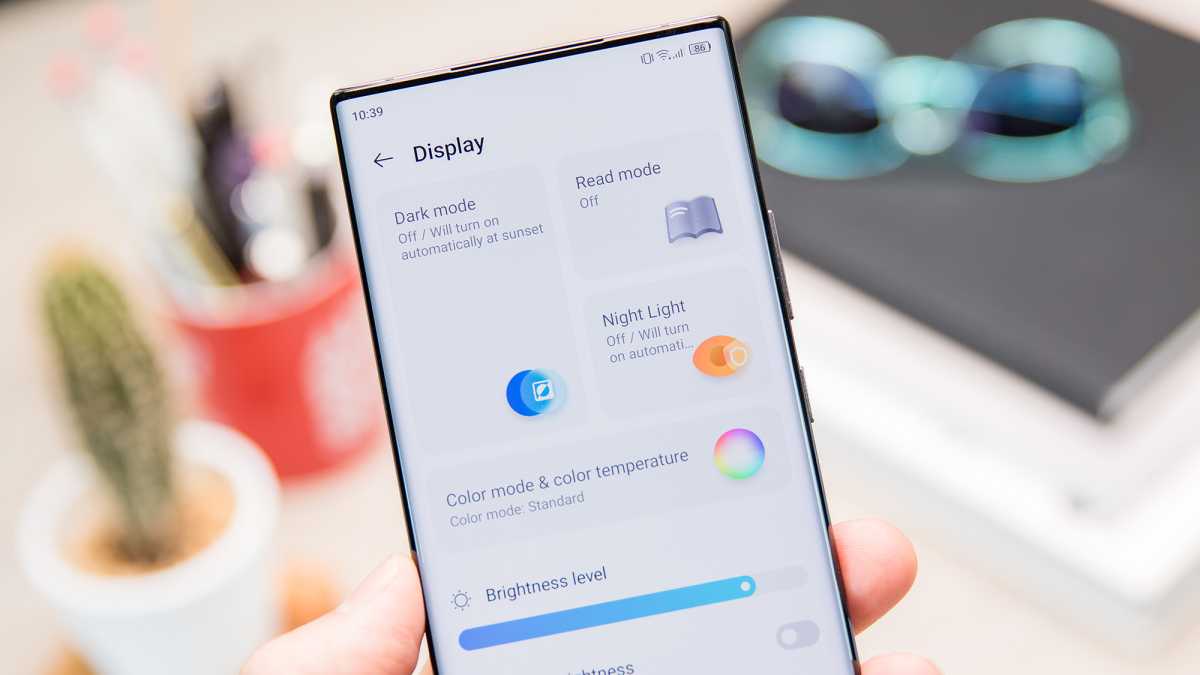 Dominik Tomaszewski
The display's biggest fault is the curvature. Before you start, I like curved phone screens. But this 'waterfall' curve is a little too extreme for my tastes, and more importantly ZTE's palm detection isn't up to the task. That means that all too often it will detect touches along the edge of the screen while I'm simply holding the phone, accidentally activating controls or, worse, registering as a 'back' swipe.
Audio is impressive enough too. There's no headphone jack, unsurprisingly, but you will find stereo speakers. They're loud, punchy, and fairly crisp – not exceptional by any means, but certainly not bad.
Specs and performance
Flagship Snapdragon 8 Gen 1 chip
Up to 12GB RAM and 256GB storage
5G connectivity
In a sense there's not a lot to say about performance here: it's excellent, and comfortably on a par with other high-end handsets.
The 40 Ultra is powered by the Snapdragon 8 Gen 1, the most popular flagship phone chip this year. It's little surprise then that the phone performs well in benchmarks, falling roughly in line with this year's other premium phones. It sits ahead of many in the graphics-focussed GFXBench tests, but not that the phones we've picked to compare against mostly have more demanding, higher resolution screens.
It's a similar story in real-world use, with no lag or stutter in my time using the phone. This will hold up to multi-tasking and productivity just as well as it will gaming, and has strong enough specs that it should run smoothly for years to come.
My review unit is equipped with 8GB of RAM and 128GB of storage, which is the basic spec for the phone's global release – with an option to upgrade to 12GB RAM and 256GB storage. In China the phone can even be upgraded to 16GB RAM and a whopping 1TB storage, but sadly that model isn't launching worldwide.
Beyond the core specs, the phone still impresses. 5G connectivity is naturally included, together with NFC, Bluetooth 5.2, and the latest Wi-Fi 6E standard.
As for security, there's a capable in-display fingerprint scanner, and even the option for face unlock. And yes, that works through the screen – it's as quick as any I've used, though does struggle with sunglasses.
Battery and charging
More than a day's battery
Fairly fast 65W charging
No wireless charging
I don't have any real complaints about the phone's power, but it's equally not where it excels.
The 5000mAh battery is big on paper, but between the big, bright screen and the high-end chip it still drains fast. This is a phone that will happily last a full day's usage – and a bit more – but won't really make it to two unless you're an exceptionally light user.
To be fair, that's better than the average flagship – battery is the only spec that tends to get worse when you spend more money – so while that longevity isn't exceptional, it's really no failing either.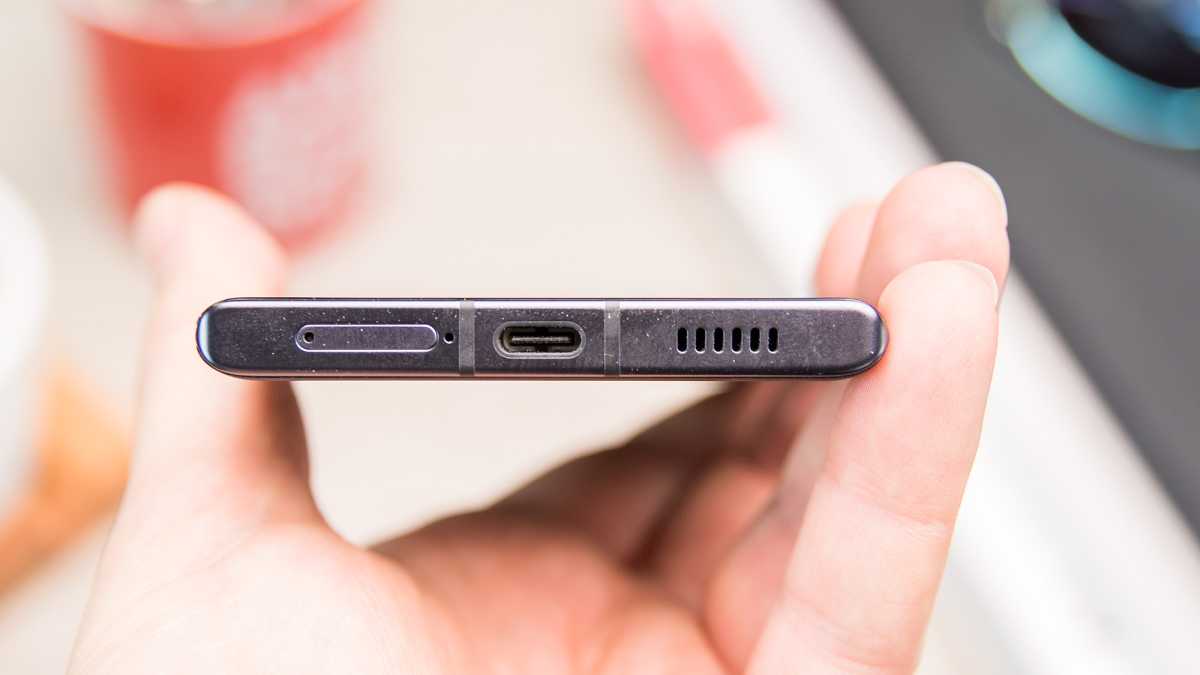 Dominik Tomaszewski
It's a similar story for charging. 65W wired charging is fairly fast, enough to restore 81% of battery in half an hour. It's nippier than any phone sold by Apple, Google, or Samsung, but well behind rival devices from Oppo and Xiaomi. Again, good but not great.
Finally, there's no wireless charging option at all. At this price that's a slight disappointment, as most rivals would pack it – especially for a phone pitching itself as an 'Ultra' option.
Camera and video
Triple 64Mp rear camera
Good results, but slightly over-processed
Selfie shots are sometimes fine, but often soft and poorly exposed
The selfie camera is rarely the most exciting part of a phone's photography setup, but here we are.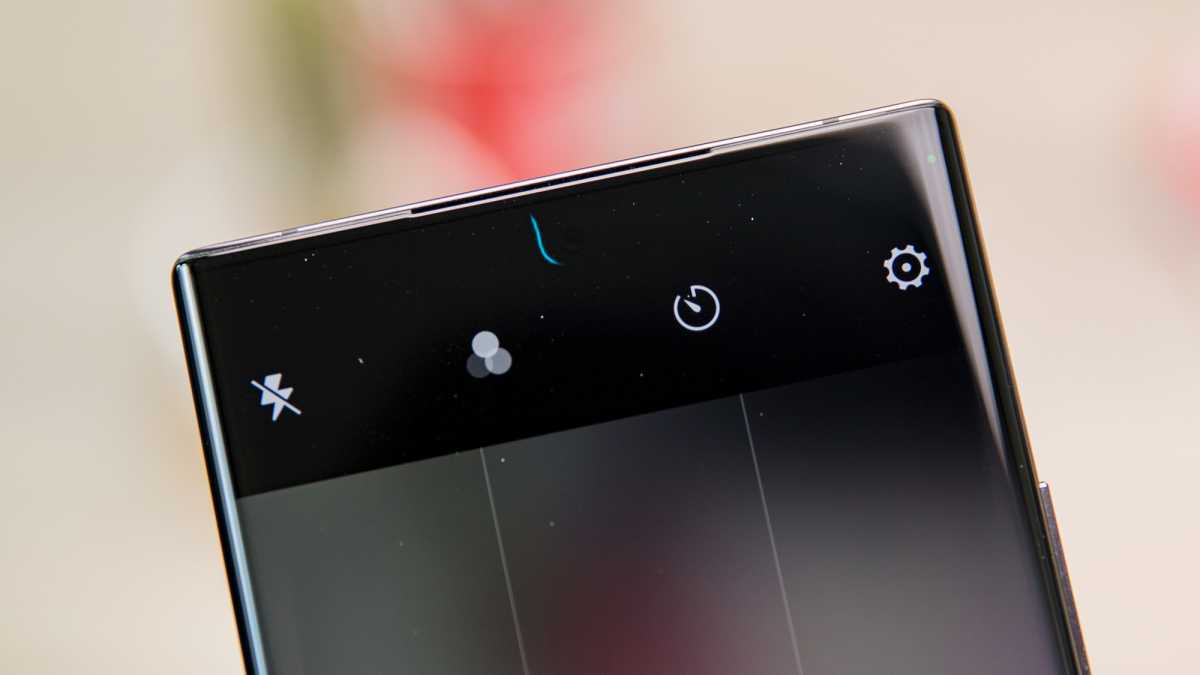 Dominik Tomaszewski
I've already waxed lyrical about how well ZTE has hidden the front-facing camera behind the display, but that's only half of the technical challenge the company faces. The other half is, sadly, less of a tour de force.
ZTE applies all sorts of algorithmic trickery to allow the selfie camera to take photos through the screen without the display's pixels being visible in the final shot. That software leaves its mark though, and selfies quite clearly look altered. Aggressive softening is the most obvious impact, with shots obviously lacking in detail and facial features blurred.
In good lighting the results really aren't that bad. Even at their best shots are usually quite washed out, and most other selfie cameras will come out tops, but you can probably take a decent shot or hold a video call without complaint.
The problem is the bound of 'good lighting' is exceedingly narrow. If your setting is just a little too bright, or a little too dark, or the light is just a smidge too direct, everything goes wrong. Bright selfies look especially softened, low light selfies are frankly unusable, and direct light sources are blown out and riddled with bloom, glare, and visual artifacts.
In short, this is a selfie camera that can be good, but not often – and is simply never great.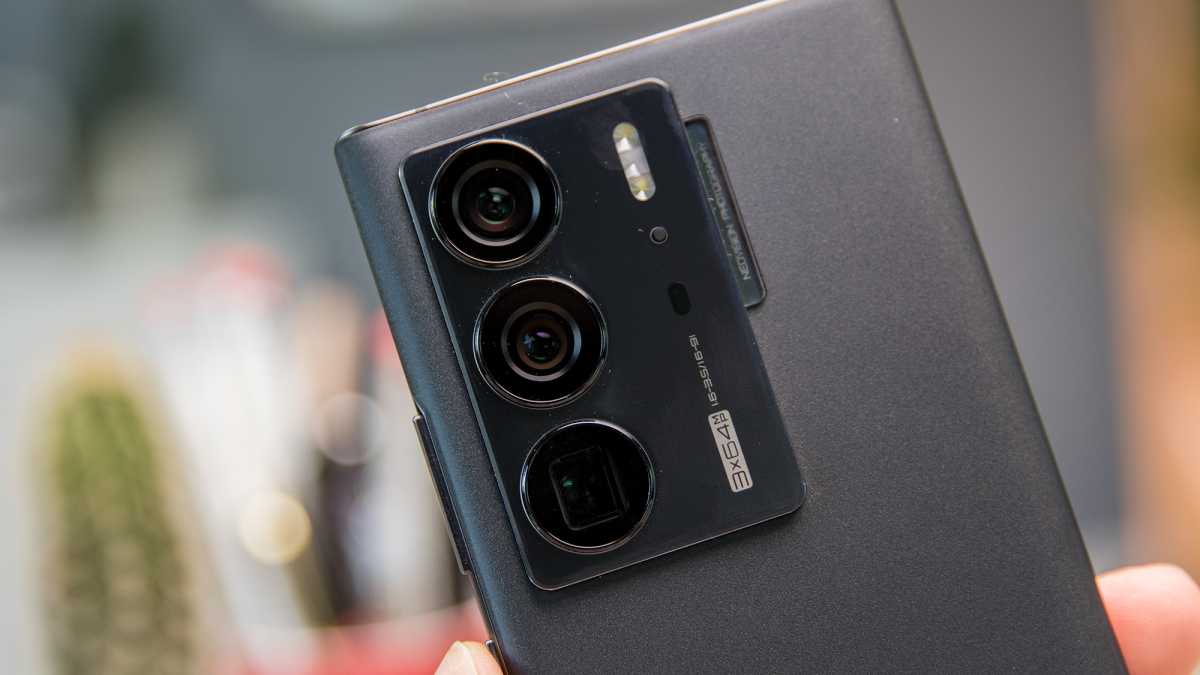 Dominik Tomaszewski
The other cameras fortunately impress more. There are three rear cameras, and ZTE's technical flourish is to use a 64Mp sensor for each, meaning the ultrawide and 3.5x telephoto lenses are both higher resolution than rivals.
The result is that all three of these lenses produce crisp shots with oodles of detail, and you don't often feel like you have to downgrade image quality when you switch lenses. Colours are bright and punchy, and stay just on the right side of over-saturated. These certainly aren't subdued, true-to-life tones, but they don't appear aggressively edited at a glance.
Dynamic range is probably the rear cameras' most obvious weakness in daylight, with bright spots like windows often entirely blown out.
One welcome tweak to the usual format here is that the main lens uses a 35mm focal length, which essentially means it's zoomed in a little further than most. That sets it at a comfortable midpoint between the other two lenses, and allows different framing to most phone cameras. It's better suited to portrait shots of people, and also helps product some natural bokeh and subject separation.
There are bigger problems at night. Only the main lens delivers in limited lighting, even with night mode on. Helped by optical stabilisation, this camera does alright at night, capturing details and preserving colours surprisingly well, but the ultrawide and telephoto can't salvage as much from dark environments. More and more, this is what separates the pack in the flagship photography space, and the Axon 40 Ultra is firmly on the wrong side of the gap.
As for video, each of the rear cameras can shoot at up to 8K@30fps, or 4K@120fps. The stabilised main and telephoto cameras have an edge here, though the ultrawide is fine, if a little wobblier. One welcome touch is quick access to an option to record audio from either the front, rear, or both in surround – helpful options for vloggers especially.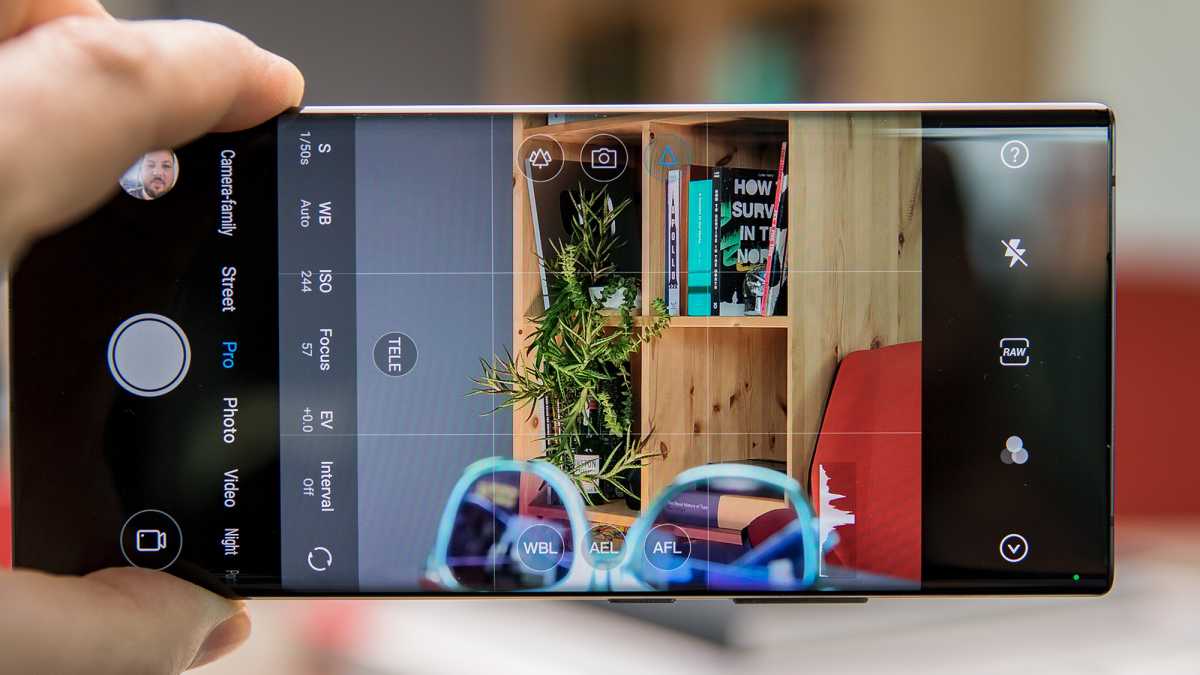 Dominik Tomaszewski
Selfie video is capped at 1080p@30fps, and essentially suffers from the same flaws as for stills. It's fine for a video call, but not much else.
Software and updates
Runs Android 12 with MyOS
No firm Android update promise
As you'd expect, the Axon 40 Ultra ships with the latest Android 12 operating system, running ZTE's simply named MyOS skin on top.
As Android skins go, MyOS is unobjectionable, but also unexceptional. It doesn't ship packed with bloatware or slow your phone down with aggressive battery optimisations, but there are a few smaller annoyances and little new that it brings to the table.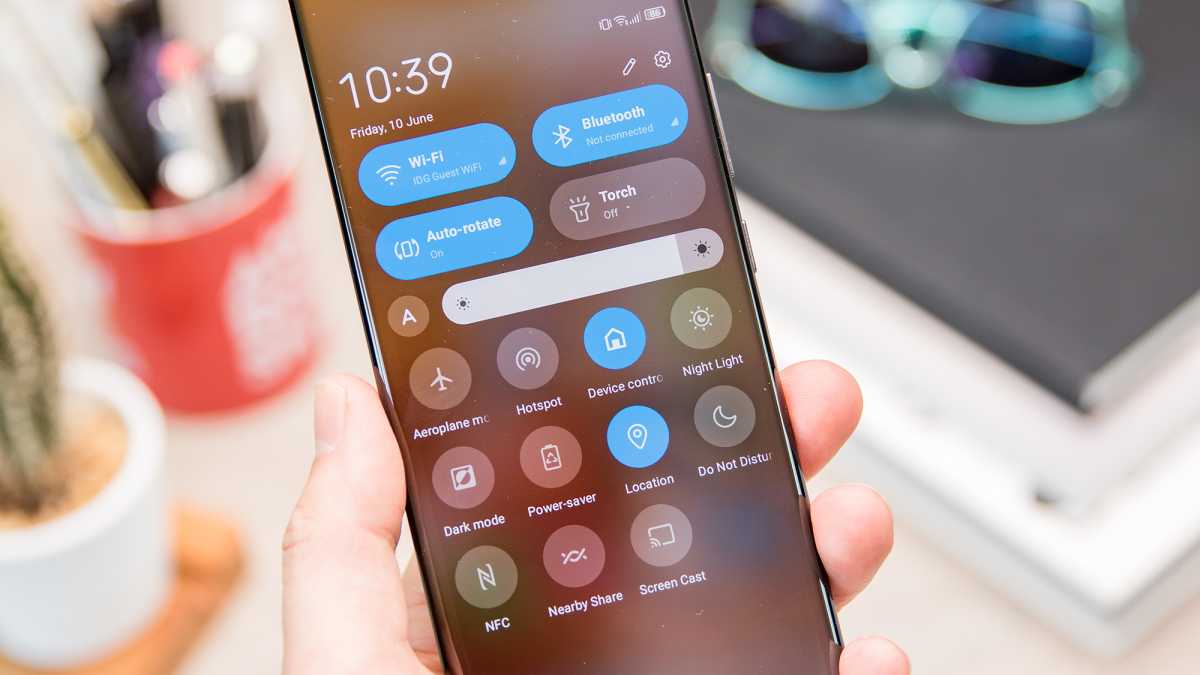 Dominik Tomaszewski
To my taste it's a fairly ugly take on Android, with a UI that feels a few years behind rivals and especially ugly implementations of basics like the weather app and clock. While there are some personalisation options, there's no sign at all of Android 12's Material You, which redesigns your interface palette based on the hues of your wallpaper.
There are also simple, small irritations throughout. The one that bothers me the most is that the prompt that an app will require your fingerprint doesn't pop up on the same bit of the screen as the fingerprint sensor – despite using the exact same fingerprint icon as the actual sensor does. I still never know where I'm supposed to press.
Updates are also an issue. ZTE hasn't promised any specific number of Android version updates or years of security patches for the phone, and its track record here isn't great. I wouldn't buy this phone with any confidence of more than one or two Android updates, so its longevity may be limited – though getting at least Android 13 is all but guaranteed.
Price and availability
The Axon 40 Ultra is out now worldwide, though for the most part you'll only be able to buy it directly from the ZTE website. It comes in two versions:
8GB+128GB: $799/€829/£709
12GB+256GB: $899/€949/£809
For what you're getting, that's arguably a pretty competitive price. In terms of the size, specs, and camera features this is arguably almost a match for the likes of the Samsung Galaxy S22 Ultra, Xiaomi 12 Pro, or Oppo Find X5 Pro, but comes in cheaper than all of them. This would be a welcome choice for fans of those phones whose budgets won't stretch any further, so long as they don't mind the selfie camera compromises.
For more comparable options, make sure to check out our ranking of the best Android phones right now.
Verdict
So, should you buy the Axon 40 Ultra?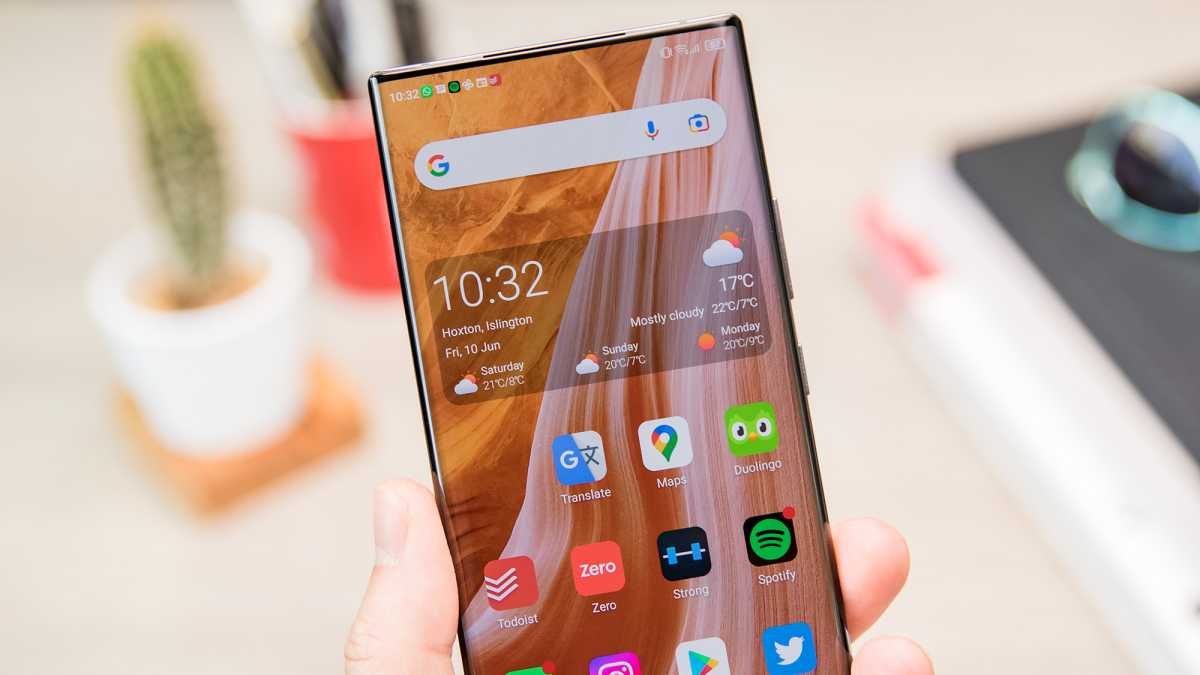 Dominik Tomaszewski
If you're not a selfie fan and you love the idea of an interrupted display with a few extra pixels of usable space, then sure. It's not a perfect phone, but you can expect strong specs and a solid rear camera setup to back up that unique viewing experience.
In case I didn't make it clear earlier though, anyone who expects to get much use of out of the front camera should really look elsewhere. This tech is impressive, and this is the best it's been yet, but there's still work to be done. In practice, this isn't the phone for you if you ever choose to use your selfie shooter.
Best Prices Today: ZTE Axon 40 Ultra