Stranger Things is continuing to prove that it has not lost its spot as one of the Netflix heavyweights.
Things for Netflix were looking bleak just a few weeks ago, with a huge projected loss in subscribers, a messy rollout of the password crackdown testing, and multiple company layoffs. Despite the latest season of Stranger Things going toe-to-toe with Obi-Wan Kenobi on Disney+ and the third instalment of The Boys on Amazon Prime, the eighties sci-fi series has held its own.
The first volume of season four released on 27 May 2022 after massive delays due to the coronavirus. However, the long wait did not deter viewers from discovering what happened to the Hawkins crew.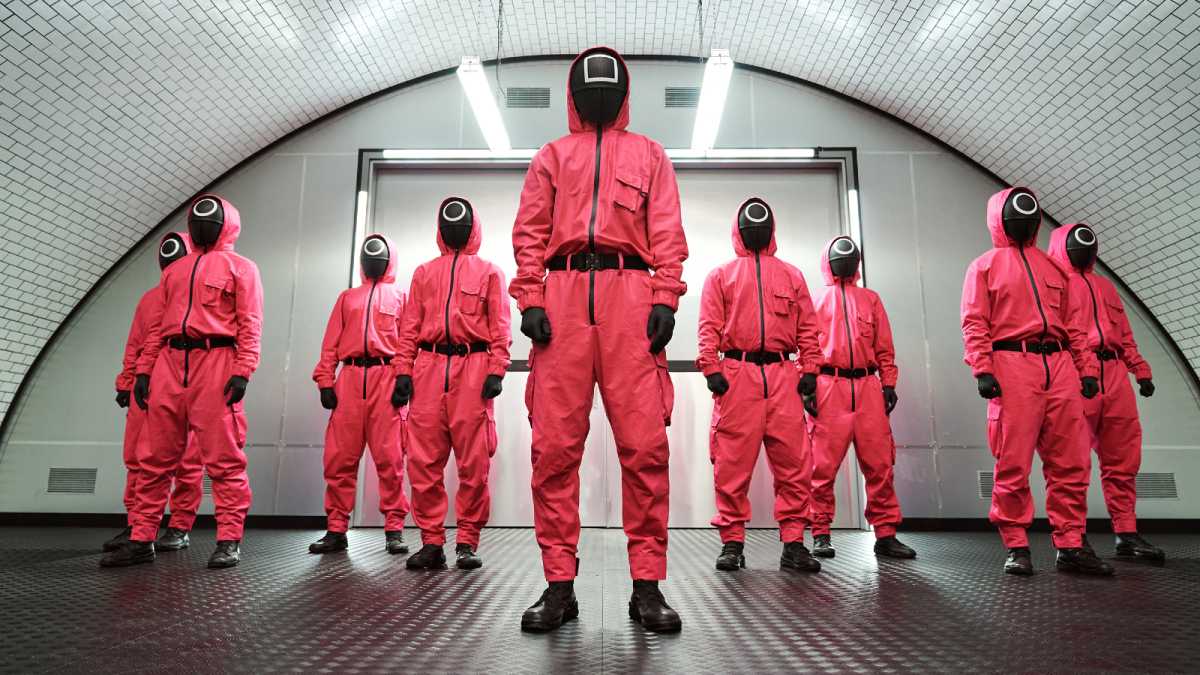 Image: Netflix
The show has steadily been climbing Netflix's most watched chart and is on track to overtake Bridgerton as the most popular English language series on the platform. It does have some way to go if it wants to snag the most-watched overall spot. This is currently held by the Korean smash Squid Game, which has just been renewed for a second series.
Another indicator of how well Stranger Things has done is the sudden popularity of Kate Bush's 1985 hit 'Running Up That Hill', which appears in a pivotal scene during the new season's fourth episode. The song charted in the top ten in multiple countries across the world. In the UK, it managed to climb to number two, only just behind Harry Styles's As It Was.
For many younger Stranger Things viewers, this is their first experience of her music, and the artist gave a personal shoutout to all the new listeners.
During Geeked Week, Netflix's online convention about all nerdy content, Stranger Things had an entire day dedicated to it, with a panel hosted by Felicia Day giving exclusive insights into the latest season, as well as a D&D session with the cast. Netflix had five full streams for the event, and despite the other days offering more content, including brand-new trailers and reveals, the Stranger Things session is the most viewed of them all.
Netflix is also bringing the horror hype into real-world events. The Stranger Things Experience, a pop-up based in London, New York, and San Francisco, invites fans to experience their own episode of the show via an immersive performance, which is then followed by cocktails inspired by the streaming series.
The final two episodes of Stranger Things season four hit the platform on 1 July 2022 – with the final instalment sitting at a whopping runtime of two hours and 19 minutes. The question is, how long can the Stranger Things hype be sustained for, and will it manage to make up for the losses already sustained by Netflix this year?
When Stranger Things debuted, there was a rise in the company's stocks, with the numbers peaking on 2 June 2022 – but the figures were not even remotely close to what they were before they spiralled. Since the June peak, they have been steadily dropping.
Even after the final two episodes drop, there will still be competition from the final episodes of The Boys on Amazon, and then throughout the summer from Andor, Ms. Marvel, and She-Hulk – all on Disney+. All these shows will benefit from a weekly release model, so there's more incentive for users to stay subscribed to their streaming services, and a regular hit of online hype and chatter every seven days.
Amazon
Disney+ UK is also set for a big win when five different live-action Spider-Man films will debut on Disney's streaming platform – and presumably leave Netflix in the process. Admittedly, not all fans of Stranger Things will also love Spidey – but there is definitely some crossover.
When season four's finale does arrive, we'll no doubt see social platforms light up and even another song or two enter the charts should more iconic music be played to lift Vecna's curse. However, there's only so long that Netflix can continue to publicise this series in the ever-changing world of streaming.
I am immensely excited for the finale of Stranger Things, which, in my opinion, has been the best season since the show began. That said, once I have finished my binge, the option to cancel Netflix and save some dosh will be back on the table – and I suspect I won't be the only one considering it.
What I'm watching this week
Ms. Marvel may not be the most well-known figure in the Marvel comics universe, but Kamala Khan's live-action debut is tongue-in-cheek and boasts stand-out editing that's heavily inspired by the comics, giving me live action Spider-Verse vibes. It's already a breath of fresh air from all the Marvel series, and especially suits younger audiences.
Kamala is an American-Pakistani teenager who loves to geek out about all things Avengers, especially anything related to her hero, Captain Marvel. She dreams of one day becoming a superhero herself – but when she discovers that she has powers of her own, things are a little different than she expected.
You can watch Ms. Marvel by subscribing to Disney+ for either £7.99/$7.99 per month or £79.90/$79.99 per year.