Apple focused heavily on iOS 16 at its annual developer conference in June 2022. Among the headline features are a redesigned, highly customisable lock screen, with less intrusive notifications, improvements to Focus and more.
But while Apple spent a significant amount of time talking about iOS 16, it didn't mention many of the smaller changes, some of which are well worth knowing about.
So without further ado, here are the best features we've spotted that we think you'll love when you update to iOS 16 later this year. For more on the big software update, take a look at the latest iOS 16 news.
1. The Fitness app is available for all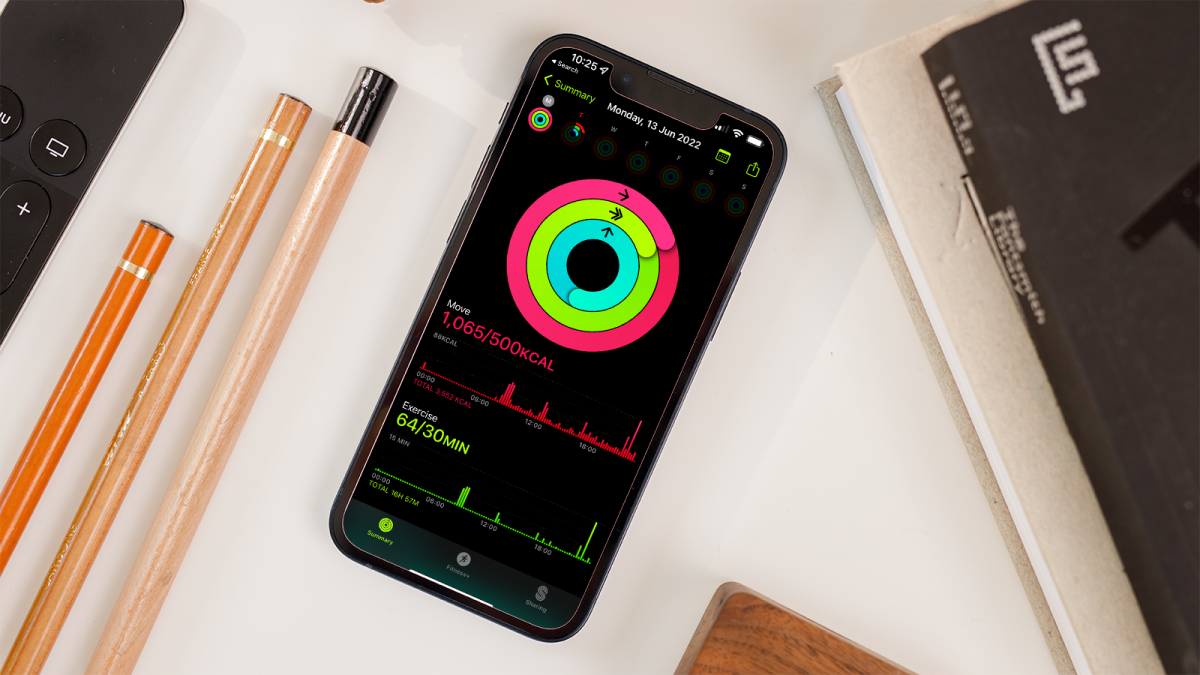 Credit: Foundry
iOS 16 marks the first time that iPhone users who don't own an Apple Watch will be able to fully use the Fitness app, with access to the same three-ring system that tracks calories, standing hours and exercise. Instead of getting that data from a Watch, it'll use the iPhone's built-in sensors.
Of course, it won't be quite as accurate, and you won't see advanced metrics like heart rate and blood oxygen monitoring, but it's a nice app that'll let you keep an eye on your general fitness goals over time.
2. Privacy Access History
While the iPhone and iPad can let you know when your mic, camera and location are being accessed by apps, it's only handy if you catch the icon while it's in use, with no way to look at what has been accessing tech recently – until iOS 16, that is.
A new privacy access history feature will give you a list of all the apps that have recently accessed your camera, microphone and location data, and it'll be accessible by tapping the icon in the control centre when it appears.
Goodbye secret location-tracking apps!
3. Locked Photo albums
Whether you want to protect photos of sensitive documents or you've got a lot of, ahem, spicy selfies, iOS 16 will let you lock down those images so no-one else can see them.
As the name suggests, locked photo albums allow you to password protect specific albums within the Photos app to keep them away from prying eyes.
4. Haptic keyboard support
While a relatively small new feature, iOS 16 will add subtle haptic feedback when typing on the keyboard, providing a more tactile experience when composing tweets and sending texts – though it can be disabled if you're not a fan.
If it sounds familiar, it should be; it's a feature that has been available on Android for years, and it's great to see it finally make the jump to the iPhone.
Credit: Apple
5. An improved software update system
Software updates have gotten easier over the years: you haven't had to connect your iPhone to iTunes to update for a number of years now. But there's still the troublesome task of initiating the download and install process.
This process is simplified further in iOS 16, with a new section appearing under the Automatic Updates in the Settings app called Install System and Data Files. If you enable the feature, your iPhone will automatically install software fixes and security patches without asking you or even needing to restart the phone.
While it's tailored more towards bug fixes and minor improvements rather than big iOS updates, it'll take the pain out of important security fixes as they roll out.
6. New Memoji enhancements
Memoji is a bit like marmite: you either love it or hate it.
But, for those that do love it, it's about to get a lot better in iOS 16, with more sticker poses (all of which can be used as your profile pic) to choose from along with new hairstyles, different headwear options, new noses and more neutral lip colours too.
7. Improved bokeh effect on iPhone 13
Credit: Foundry
The iPhone's Portrait mode is great for snapping great-looking selfies with a faux-bokeh effect that mimics the blurred background of pro photos taken on a DSLR. But this has traditionally worked only with the background of subjects, leaving any objects that might be in front of the person perfectly in focus – and that looks a little unnatural.
That's set to improve in iOS 16 – as long as you've got an iPhone 13 – with Apple adding the ability to blur objects in the foreground of Portrait mode shots. We're certainly looking forward to playing around with this one.
8. Nintendo Switch Joy-Con support
The DualSense and Xbox wireless controllers have been fully compatible with iPhones and iPads since the release of iOS 14.5, but what about the Nintendo Switch and its popular Joy-Cons? With so many consoles worldwide, there's bound to be a large group of gamers wanting to use the mini controllers for iOS titles, but up until now, they've been out of luck.
As you might've guessed, that's about to change in iOS 16, with Apple confirming that both the Joy-Cons and Nintendo's Switch Pro controller will play nice with any controller-supported title on iPhone and iPad in iOS 16.
9. Redesigned voice messaging system in iMessage
Credit: Apple
This one's a little more controversial, and it depends on how much you use Apple's voice messaging system when communicating with friends and family on iMessage. As part of Apple's renewed focus on dictation in iOS 16, the voice message button has been replaced by a dictation button.
The voice message functionality has been rolled into a separate app on the app bar, with a bigger interface and the ability to browse through previous voice messages.
It's not quite as convenient as before, but hopefully the bigger UI will be more reliable than the current system, which can sometimes stop recording if your finger slips from the (relatively small) icon.
10. Redesigned video player UI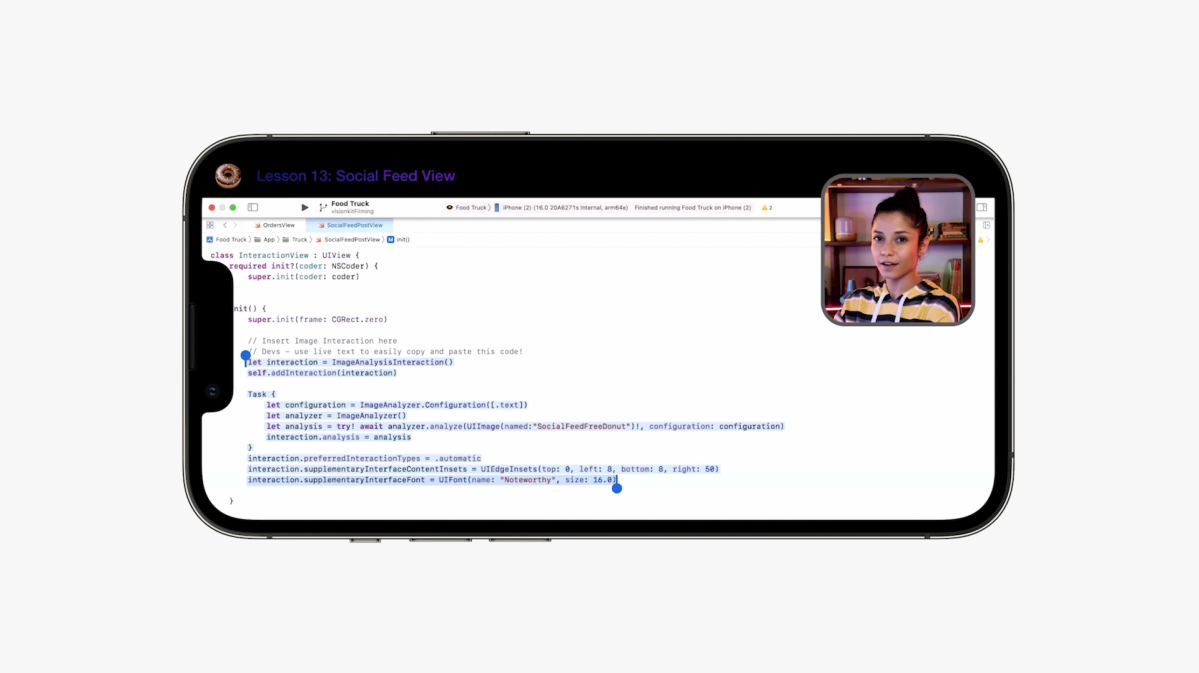 Credit: Apple
Apple's default video player interface has gone through a few iterations in the past few years, but it seems the company still isn't quite happy with it, with iOS 16 bringing yet another redesign.
The good news is that, compared to previous versions, the new interface is much simpler to use with key controls like volume, AirPlay and the ability to scrub forward 10 seconds (in a similar vein to YouTube) now easily accessible.
Related content you might like