Qustodio's parental control software is different from many rival apps because it works across many different types of devices, from phones to tablets and laptops – even Chromebooks.
This means you can set a daily time limit and your child can't simply pick up another screen when their time runs out on their phone, say.
More than this, Qustodio lets you control precisely what you child is allowed to do on their phone. You could give them a total of 90 minutes on TikTok, for example, but make other apps available for longer, such as WhatsApp.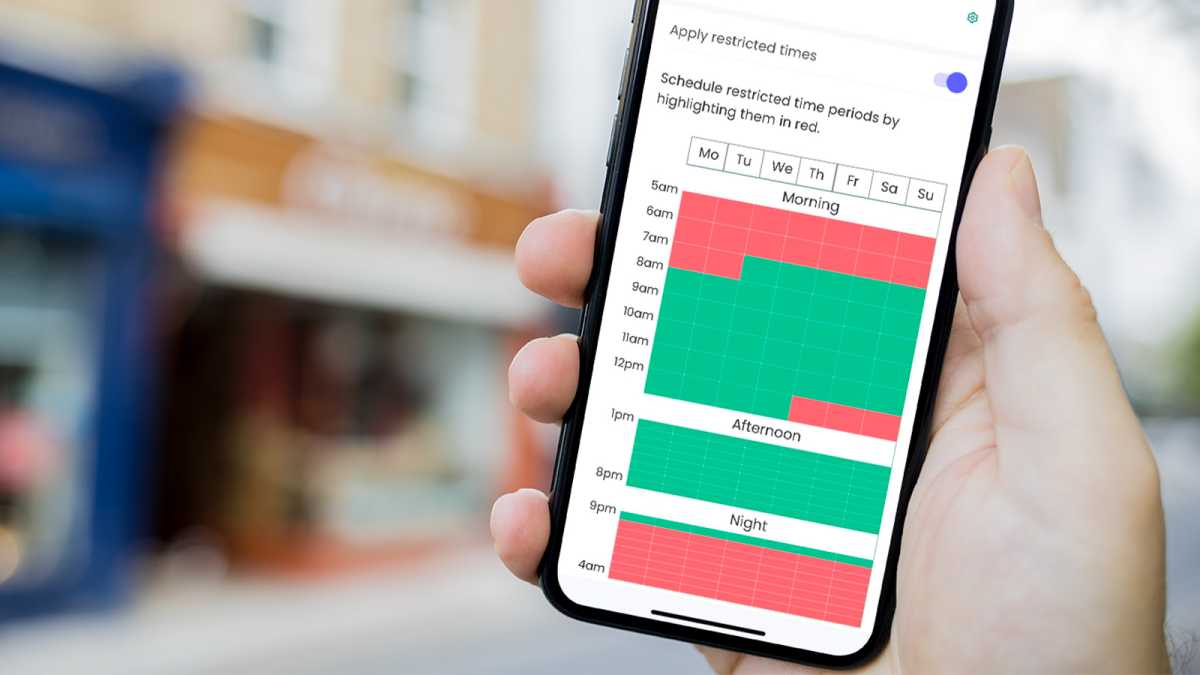 Jim Martin / Foundry
Once they've used up their total time for the day their device will be unusable until the next day, and you can choose 'Restricted times' when the device is out of action even if their screen time isn't all used up. Normally, that'll be overnight, but with Qustodio's grid system, you can set multiple times throughout the day when the child's devices can and can't be used.
Of course, like any parental control software, Qustodio also filters websites to help protect your kid from seeing things online that they shouldn't, and lets you track their location via their phone's GPS.
You can see exactly which apps they're using via the Parent app, and what they're searching for online, with daily and weekly reports of how much screen time they've used.
Although Qustodio has a free tier, this is limited to one device only and doesn't include some features such as choosing which games and apps can be used, and for how long.
But with this offer, which is exclusive to Tech Advisor readers, you can try out the Premium version of Qustodio for 30 days on up to five devices.
That's plenty of time to test drive the app and find out if it's the right one for you. Better still, there's no need to enter any payment details, so you won't be signed up to a subscription and charged once the trial ends.
To get the trial, simply click the link above and enter your email address and choose a password, then install the Parent app on your phone, and the Qustodio Kids App on your child's devices.
Related articles for further reading