The Nord smartphone range by OnePlus has proven to be a success so far, with some excellent budget phones proving that you don't need to spend a small fortune to get some decent tech these days. We've also seen the recent introduction of the OnePlus Nord Buds, bringing good quality wireless earbuds to people for around £50/$50.
So, what's next? Well, rumours are gathering pace that we could see an alternative to the OnePlus Watch that launched in 2021, but this time with the Nord branding and its usual competitive pricing. Here's all we know so far about the OnePlus Nord Watch.
When is the OnePlus Nord Watch release date?
There's no confirmation from OnePlus yet that the Nord Watch is even a thing, although Indian tech reporter Mukul Sharma (@stufflistings) tweeted in April that he'd spotted the name OnePlus Nord Watch on the OnePlus India site.
The listing is no longer there, and there's been no comment from OnePlus, so it's not exactly a sure thing. But Mukul did also tweet a similar report about the OnePlus Nord 2T 5G and that subsequently appeared.
As to when we may see a launch, that remains a mystery. The OnePlus Watch was available to buy back on 26 April 2021, but since then the company hasn't announced a successor. With April 2022 already gone, it's very unclear when we might see the Nord Watch.
If some of the leaks collected below are anything to go by though, the launch could be imminent.
How much will the OnePlus Nord Watch cost?
Again, this is far from certain. When the OnePlus Watch launched it cost £149/$159/€159/₹16,999. This is already quite competitive for a smartwatch, putting it in a similar bracket as the Amazfit GTS 2 and Xiaomi Mi Watch.
We're not sure it can go much lower without becoming more of a fitness tracker with a larger display. So it could be that the price remains around the same, while the name changes to the Nord brand.
It could be cheaper though, as a report from 91Mobiles says the Nord Watch will launch in India between ₹5,000 and ₹8,000, which works out to around £50-£80, but of course there will be taxes involved which could push that closer to the £100/$130 mark.
What will the OnePlus Nord Watch specs and features be?
As we've already pointed out, there are no confirmed specs for the Nord Watch, but tipster Sharma has recently teamed up with 91Mobiles to release alleged renders of the OnePlus Nord Watch, which oddly suggests the wearable will come in two models – one with a circular and one with a rectangular body.
To add more fuel to the rumour fire, the leaked show the supposed Nord Watch will come in six different designs across these two designs: four circular and two rectangular.
As the below images show, one circular watch has lines to indicate hours and could be a rugged model, while there's two simpler model also with two right-side buttons.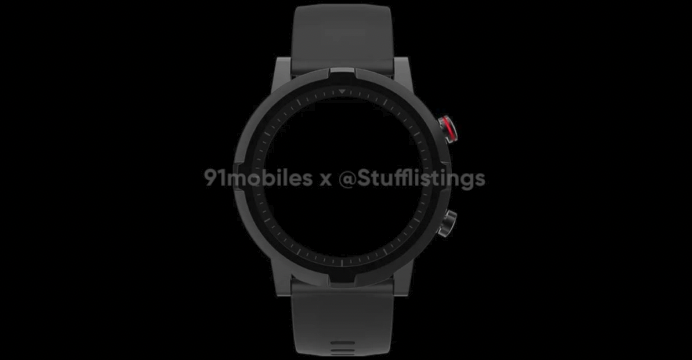 Mukul Sharma / 91Mobiles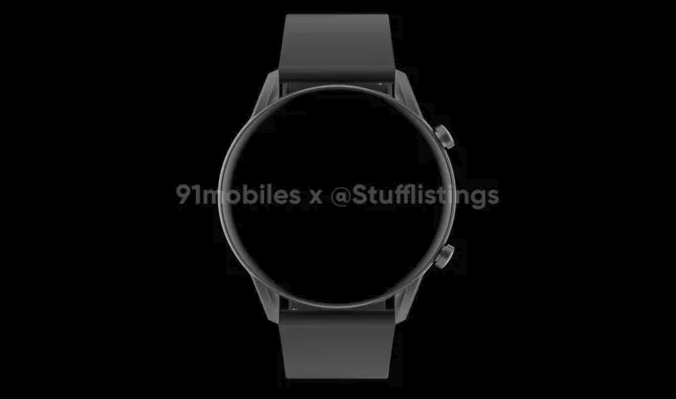 Mukul Sharma / 91Mobiles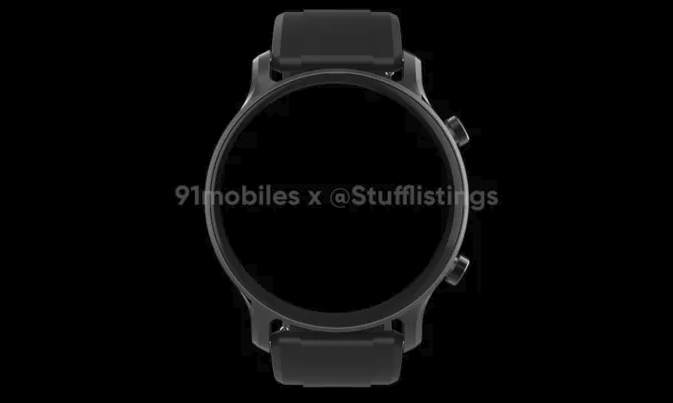 Mukul Sharma / 91Mobiles
A third circular render has a single crown dial on the right: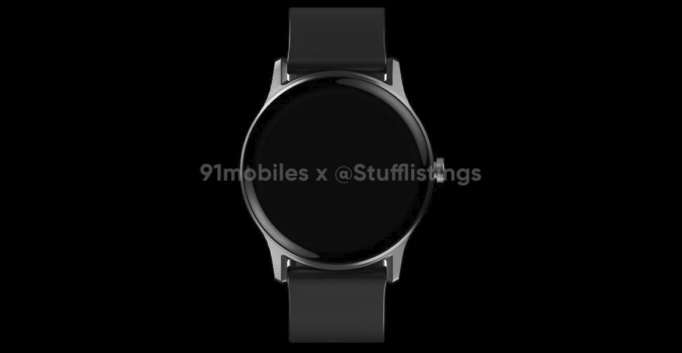 Mukul Sharma / 91Mobiles
We feel it's unlikely OnePlus would release three or four circular smartwatches under the Nord brand all at the same time, but we will have to wait and see.
The two below rectangular models appear to be in two different sizes and with different strap designs. Both have a single crown dial on the right.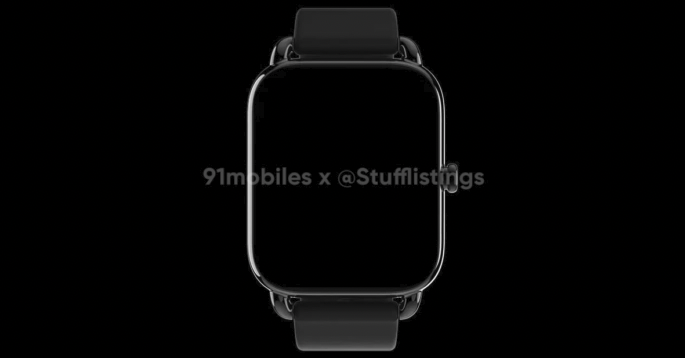 Mukul Sharma / 91Mobiles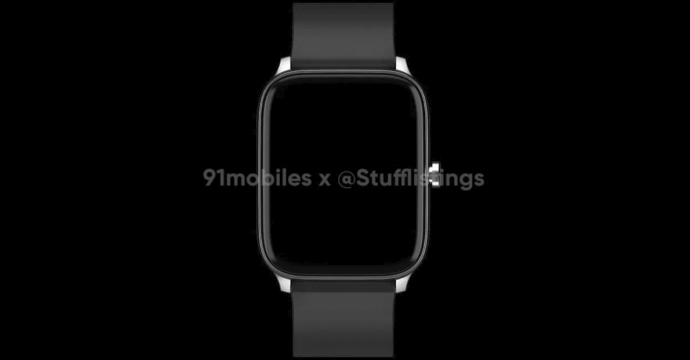 Mukul Sharma / 91Mobiles
To top it off, the leak also included apparent screen shots from the rectangular watches: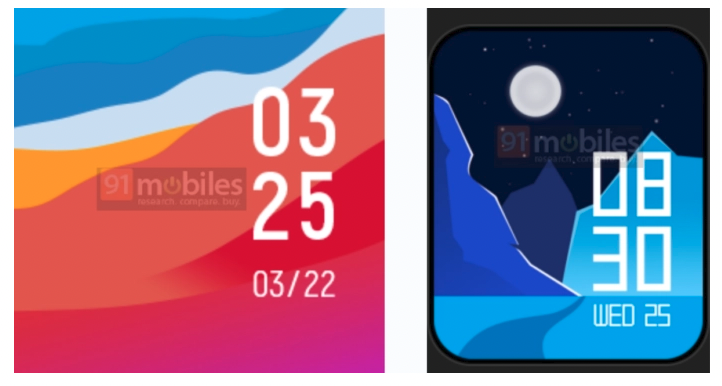 Mukul Sharma / 91Mobiles
Rumours we've seen so far point to a similar spec sheet to that of the OnePlus Watch, which means you should expect to see a colour display (potentially the same 1.39-inch AMOLED variant we saw on the OnePlus Watch), heart rate monitoring, step tracking, sleep tracking, plus blood oxygen levels. You should also be able to control media from your phone on the device.
Sharma suggests the rectangular watches leaked here will have screen resolutions of 240×280 and 368×448 while the circular will be either 240×240 or 390×390 depending on their size.
One of the glaring omissions from the original OnePlus Watch was a lack of NFC, making it impossible to use essential services like Google Pay. We'd like to see this changed for the newer model as most fitness trackers offer this feature these days.
To see how the OnePlus Watch was configured, here's the technical specifications:
1.39in circular AMOLED (454×454) display w/ 326ppi
316L stainless steel casing (Classic), cobalt alloy casing (Cobalt limited edition)
Fluoroelastomer strap (Classic), Leather strap with butterfly buckle (Cobalt limited edition)
4GB ROM (about 2GB user-accessible)
Supports Android, not iOS
Integrated speaker and microphone
Bluetooth 5.0
GPS
402mAh battery
2 pogo pin charger
5ATM water resistance
IP68 certified
45 grams w/o strap, 76 grams w/ strap) – Classic
45 grams w/o strap, 67 grams w/ strap) – Cobalt limited edition
46.4mm x 46.4mm x 10.9mm
Colours: Midnight Black, Moonlight Silver, Cobalt limited edition (gold)
As that device didn't exactly set the world on fire, we can only hope that the Nord variant adds the sparkle that its older sibling lacked. To see what it will be competing with, be sure to also take a look at our guides to the best smartwatches and best smartwatch deals.