The Worldwide Developers Conference is one of the biggest events on the Apple calendar, bringing developers together from around the world to learn about the next big software and hardware launches from the tech giant.
Here's everything you need to know about WWDC 2023, including what day the famous keynote is due to take place and what you should expect from this year's virtual event.
When is WWDC 2023?
You've not got long left to wait, as WWDC 2023 is set to take place between 5 – 9 June 2023.
Apple has confirmed that it'll host a keynote on the first day of the conference, Monday 5 June, to officially unveil its biggest announcements. This year could include Apple's highly anticipated AR/VR headset, iOS 17, iPadOS 17, tvOS 17, watchOS 10, macOS 14 and some new Mac products.
Here is what time the keynote is taking place:
6pm BST (UK)
10am PT (West Coast US)
1pm ET (East Coast US)
3am AEST (East Coast Australia)
How to watch WWDC 2023 keynote
The keynote is what most Apple fans will be keeping an eye out for, and fortunately the company has made it easy to tune in with its YouTube livestream.
You can watch this below when the time rolls around, so feel free to bookmark this page:
Where will WWDC 2023 take place?
Apple has traditionally hosted WWDC in San Jose, California, but as with the past three years, Apple has shifted to an online-only focus for WWDC.
The WWDC 2023 keynote, along with all the developer sessions, will be available via livestream – although the latter is exclusive to paid developers.
Like last year, a small number of developers and students can watch the keynote and State of Union videos at Apple Park on the day. The special all-day event will let a select few watch the keynote and Platforms State of the Union videos at Apple HQ alongside Apple engineers and experts.
Invitees get "…sessions, one-on-one labs, and opportunities to engage with Apple engineers and other developers", according to Apple.
What will Apple announce at WWDC 2023?
The big question is, what will Apple announce during its opening keynote at WWDC 2023? It's not a secret that Apple tends to showcase the next big updates for its various operating systems, but we could see hardware releases this year too.
MacBook 15in
Foundry
The 15in MacBook could make a comeback this year. Rumours suggest that there could be two options – one with an M2 chip, and a more premium option with Apple's M2 Pro chip.
There is also a debate over whether this is an 'Air' model, or if Apple will just call it a MacBook. This is because an M2 Pro device would require quite advanced cooling tech, and the current MacBook Air doesn't even have a fan – so this would mean a substantial redesign to the model.
Macworld reported that retailers have "already began stocking up" on the new model, so if it is announced, it could go on sale imminently after the event.
Mac Pro
There have been rumours about a new ultimate desktop Mac launching this year, so WWDC would be a good place to announce it. This is expected to support a new dedicated Apple chipset, as well as an overhauled design.
Apple has already released its M2, M2 Pro, and M2 Max chips, so if it follows the same pattern as the M1 range, there should be an M2 Ultra SoC on the cards – this would likely power the new Mac Pro.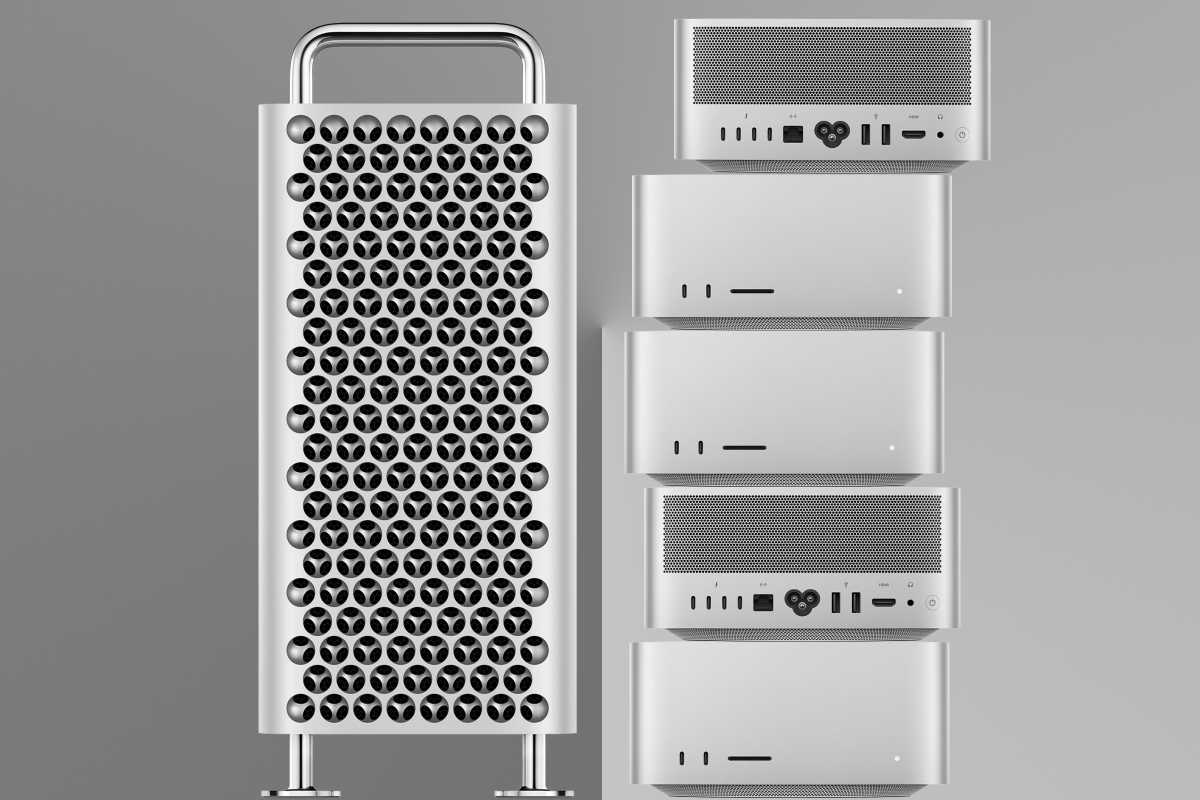 Foundry
Apple AR/VR headset
Foundry
According to Bloomberg, Apple's long-awaited AR/VR headset could be teased, if not fully revealed at WWDC 2023. The headset is heavily hinted at by Apple's AR teaser on its event site.
Rumours about this new headset (which could be called the 'Reality Pro') suggest it could be called the Apple Reality Pro, and cost around $3,000.
Leaks also suggest that it will feature a 3D interface that is nearly identical to that of an iPhone or iPad, have a similar design to the Meta Quest 2, feature two Apple-designed chips and include either 4K or 8K displays.
It may also include technology that tracks eye movement, so it could render high-quality graphics only where the user is looking to save on computing needs.
Supply chain analyst Ross Young suggest that the screens will be Micro OLED, with 5000 nits of peak brightness.
Furthermore, The Information claims that a Fall or Winter release date is possible for this headset.
Of course, Apple has been rumoured to be announcing this at previous WWDC events, so we won't know for certain until the day rolls around.
iOS 17
iOS 17 will almost certainly be another big announcement for most tuning into the event. Bloomberg's Mark Gurman has claimed that this update will bring some of the "most requested features" for iPhone users.
Dominik Tomaszewski / Foundry
Some of these features could include support for sideloading and alternate app stores, a new CarPlay experience, improvements to Siri and more.
Our friends over at Macworld have also heard rumours of "enhancements to the Control Center, Dynamic Island, and Spotlight search, as well as updated versions of the Camera and Health apps."
Finally, The Wall Street Journal reports that Apple may be releasing a new journalling app geared towards mental health.
iPadOS 17
iPadOS 17 is another update we're almost certainly going to see at WWDC 2023. Like iOS 17, there are rumours that it will include third-party app stores, as well as tweaks to the apps and home screen layouts.
iMore is also speculating that Apple may bring its reimagined Lock Screen from iOS over to iPadOS, allowing users more creativity with backdrops, widgets and more.
Foundry
watchOS 10
Current rumours from Mark Gurman suggest that watchOS 10 will have its biggest update yet, with new widgets added to the interface.
It will allegedly be quite similar to the current Siri watch face, with cards representing different apps.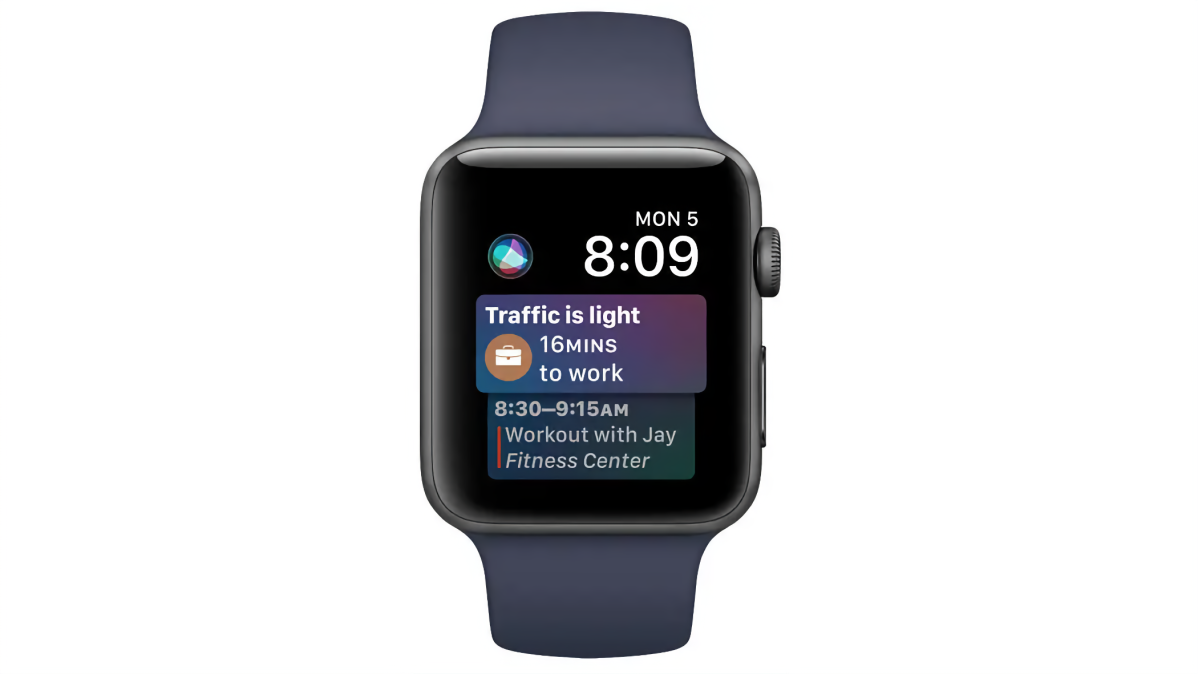 Apple
tvOS 17 and macOS 14
It's also highly likely that we'll get our first look at macOS 14 and tvOS 17 at WWDC 2023 – but Apple has managed to keep a lid on leaks thus far.