Since making its debut a little over five years ago, the Surface Laptop has consistently ranked among the best thin and light laptops you can buy, and Microsoft is no doubt hoping that the new Surface Laptop 5 will be worthy of the same praise.
Announced alongside the Surface Pro 9 and the Studio 2+ all-in-one, it's fair to say that the Laptop 5 is a conservative upgrade, with upgraded Intel processors and Thunderbolt 4 support embedded into a laptop with the same design and displays as last year's model – and indeed as the year before.
Still, even if not much is new, the Surface Laptop 4 was great, and an upgraded take on it sounds like no bad thing. Here's what you need to know.
When will the Surface Laptop 5 go on sale?
Microsoft unveiled the Laptop 5 at its annual hardware launch event on 12 October 2022, and the laptop is officially on sale now, having hit stores on 25 October.
How much will the Surface Laptop 5 cost?
The Surface Laptop 5 starts from $999/£999, but since it's available in two sizes with different specs, pricing is a little more varied than that.
The $999/£999 start price is for the smaller 13.5in model, which goes up to $1,699/£1,699 when fully specced with an i7 processor, 16GB RAM, and 512GB storage.
If you prefer a larger laptop, the 15in model starts from $1,299/£1,299, but goes up to a whopping $2,399/£2,399 if you opt for an i7, 32GB RAM, and full 1TB of storage.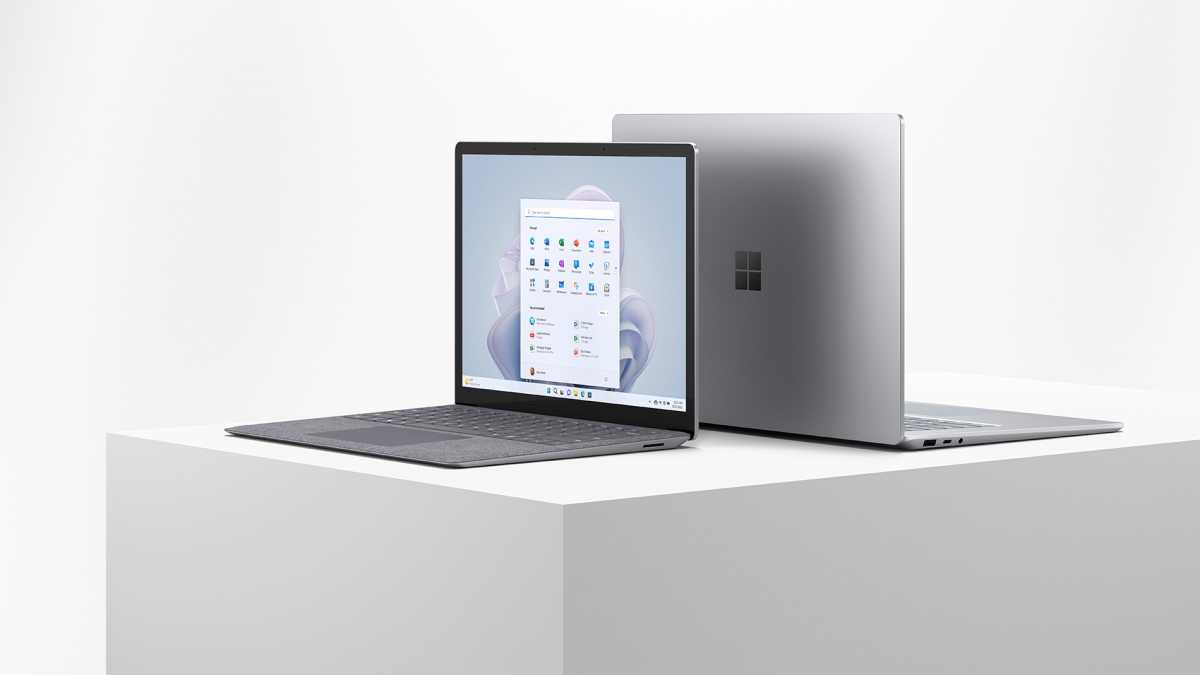 Microsoft
The start prices are a little higher than last year's, but that's in part because Microsoft is no longer offering cheaper entry-level AMD models. Look further back, and the pricing is roughly in line with the Laptop 2 and Laptop 3:
Surface Laptop – from $799

/£649

Surface Laptop 2 – from $999

/£979

Surface Laptop 3 – from $999/£999 (13.5in), $1,199/£1,199 (15in)

Surface Laptop 4 – from $899/£799 (13.5in), $1,199/£1,299

(15in)
Surface Laptop 5

– from $999/£999 (13.5in), $1,299/£1,299

(15in)
What about the Surface Laptop 5 design & specs?
As mentioned above, the Laptop 5 is a pretty cautious upgrade from Microsoft.
At a glance, it looks pretty identical to the Surface Laptop 3 and 4, and comes in the same pair of display sizes: 13.5in and 15in. The overall design is the same, for both good and bad. It's slim and lightweight, but still incudes a surprisingly thick bezel around the display on either model.
Microsoft
The biggest design change is the introduction of a new colour: Sage green. The larger 15in model is available in familiar Platinum or Matt Black, while the smaller 13.5 variant adds Sandstone and the new Sage colour options. It's also worth noting that the Platinum 13.5in comes with Microsoft's familiar 'Alcantara' fabric lining on the inside of the laptop, but this isn't included on other colours – or on the larger laptop.
Despite early rumours of a bump to a 120Hz refresh rate, Microsoft has also kept its display tech essentially the same. Both laptops use Microsoft's LCD 'PixelSense' touchscreens, with a resolution of 2256 x 1504 in the smaller model, and 2496 x 1664 in the larger – with a matching pixel density of 201ppi in either case. Refresh rate hasn't increased, but the company has added in support for Dolby Vision IQ tech, which was previously exclusive to the high-end Surface Laptop Studio. The screen supports the Surface Pen stylus, but this is sold separately.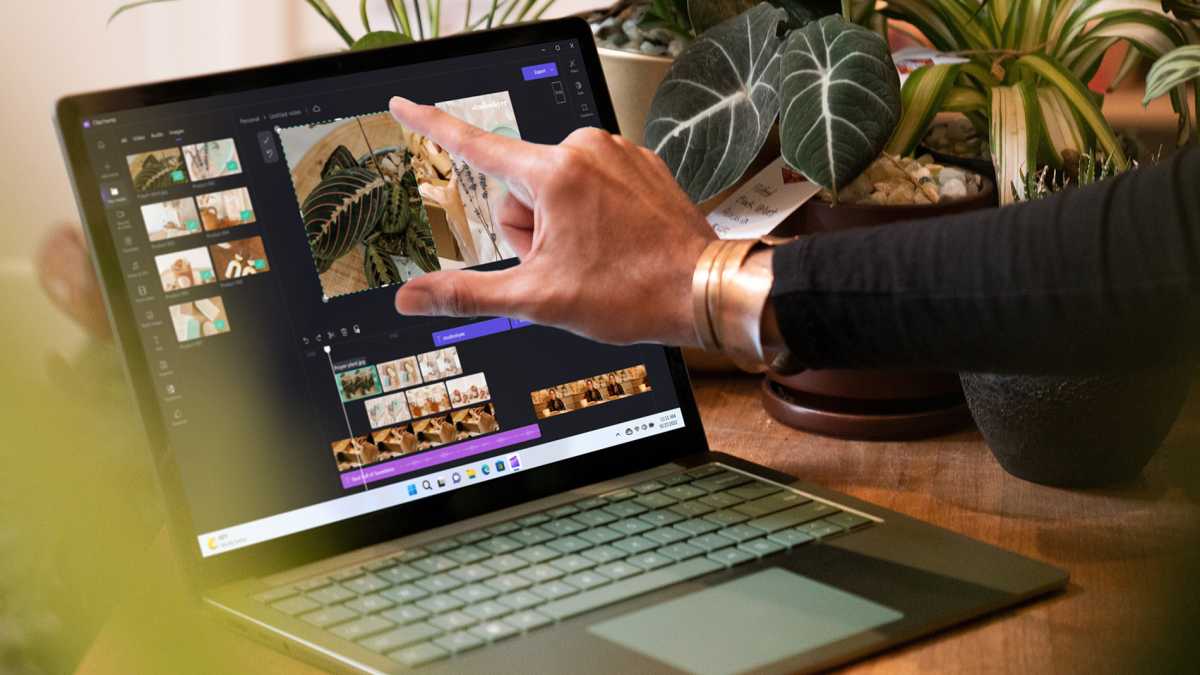 Microsoft
There has at least been a bump in chipsets, with support this year for Intel's 12th-gen U-series processors. The 13.5in model gives you a choice of i5 or i7 chips (the i5-1235U or i7-1255U, to be precise), while the 15in is i7-only (the same i7-1255U).
There are two quick anomalies to clarify here. The first is that while last year Microsoft offered a choice between Intel and AMD Ryzen chips, this year it seems to be Intel-only so far at least.
The second thing to note is that those chip numbers are for the consumer models. If you buy a commercial/enterprise model it will come with the very slightly faster i5-1245U or i7-1265U chips.
As before there are no discrete graphics card options, but the integrated Intel Xe graphics should be sufficient for most use cases. LPDDR5x RAM is available in 8GB, 16GB, or 32GB configurations, while the removable SSD storage is either 256GB, 512GB, or 1TB – though as always, the exact configurations available will vary between countries.
Microsoft's unpopular Surface Connect port is still here for charging – though at least this guarantees compatibility with any old accessories you have around. It's joined by a 3.5mm headphone jack, a USB-A 3.1 port, and a single USB-C port – though this now supports USB 4.0 and Thunderbolt 4, giving you the latest connectivity at least. Wireless connectivity comes from Wi-Fi 6 and Bluetooth 5.1.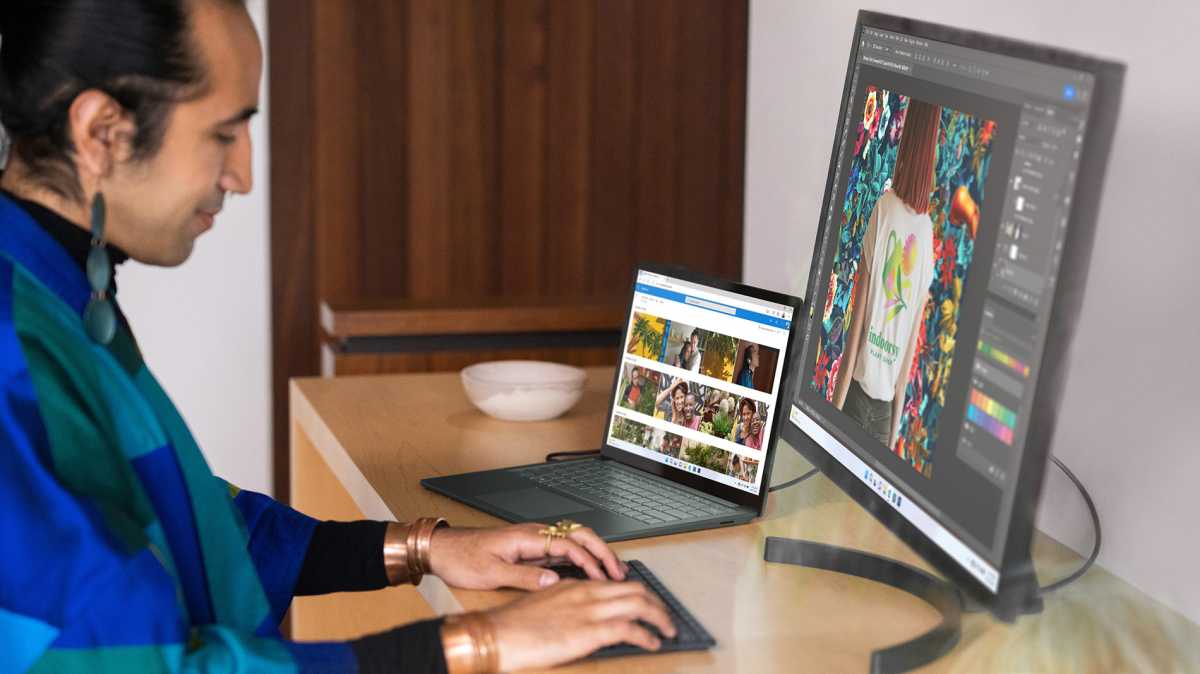 Microsoft
The same 720p webcam also returns, driving Windows Hello facial recognition. Dual far-field mics should help with audio on video calls, while Dolby Atmos support is included with the speakers.
Battery life has been slightly improved, but not by much, with a promise of up to 18 hours of "typical device usage" on the 13.5in model and up to 17 hours on the larger one. That's similar to last year's model, so no big change, but since battery life was already great we can't complain much.
Charging is faster too – Microsoft says that the included 60W charger can deliver up to 50% of battery back in just half an hour plugged in.
Of course, it's no surprise that the Laptop 5 arrives with Windows 11 running out of the box.
Related articles for further reading