It's been a couple of years in the making but Fitbit has announced a new generation of its popular affordable fitness tracker. The Inspire 3 is official with a lower price and a range of new features.
When is the Fitbit Inspire 3 release date?
Announced on 24 August, the Inspire 3 is available to buy now.
It launched in late September alongside the Fitbit Versa 4 and Fitbit Sense 2 and you can read our full Fitbit Inspire 3 review.
How much does the Fitbit Inspire 3 cost?
Coming in at £84.99, the Inspire 3 is £5 cheaper than its predecessor. However, in the US and Europe, it's the same $99.95/€99.95.
However, an important change is that you only get six months of Fitbit Premium included with the device rather than the year Fitbit previously offered. It is valid for new and returning customers, though.
Premium is Fitbit's subscription service for deeper stats including Daily Readiness Score, Sleep Profile and over 1,000 workout and mindfulness sessions.
The Inspire 2 has already been readily available for around $70/£60 for a while so this may drop even lower with the introduction of the Inspire 3.
Fitbit
What are the Fitbit Inspire 3 specs and new features?
For the Inspire 3, the biggest changes come from the upgraded display. Not only does it move to a colour screen for the first time on an Inspire model, but there's a new always-on feature meaning you can get info without having to wake the device.
However, Fitbit says this will give you "3+ days with default settings" which must refer to battery life. Without the always-on feature switched on, you'll get up to 10 days as per the Inspire 2.
The other major upgrade is the introduction of an SpO2 sensor to monitor blood oxygen levels. This is not often seen on cheaper fitness trackers.
Combined with the usual heart rate sensor, you can see how you "respond to different situations, like alcohol, altitude, caffeine or a cold, so you can take actions to feel your best."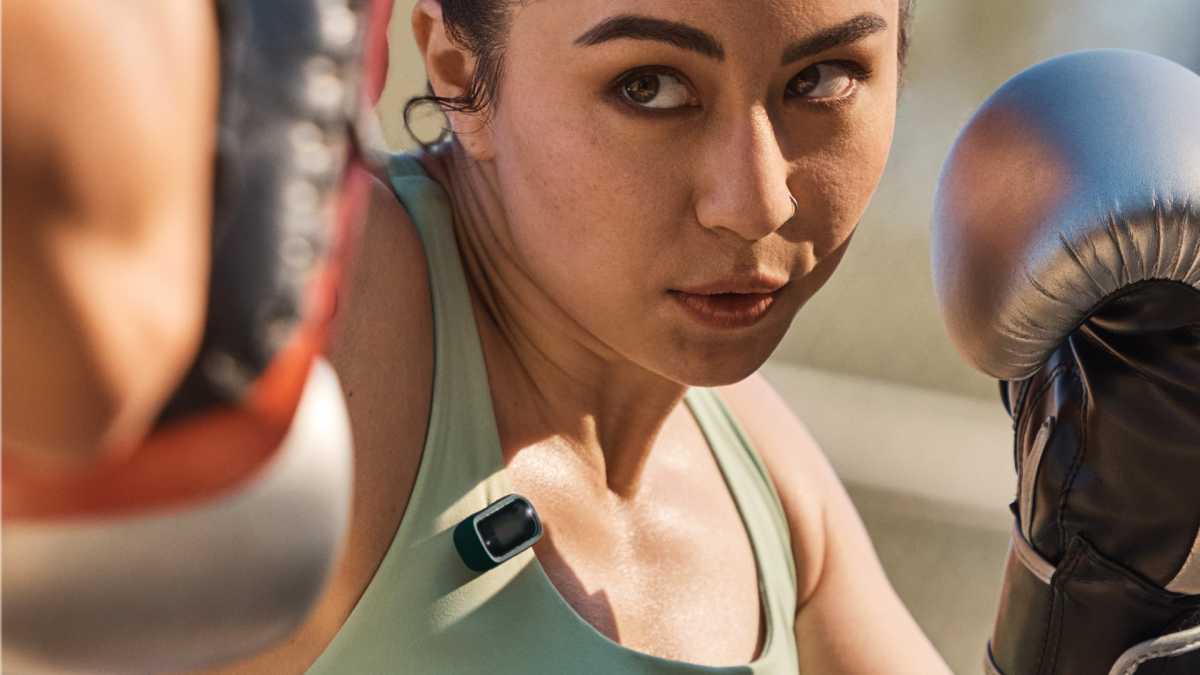 Fitbit
If you're new to Fitbit and fitness trackers, the device uses a range of different sensors to keep track of things like movement, 'Active Zone Minutes', calories burned, distance, heart rate and steps. It can also remind you to move, help you get to sleep with guided breathing exercises and wake you up at the best time with the SmartWake alarm.
In terms of design, the Inspire 3 looks very similar to its predecessor. The tracker is available in a range of colours and you can buy various straps including a stainless steel mesh band if you wish. There's also an optional clip for when you can't wear the Inspire 3 on your wrist – eg while boxing.
As usual, the tracker is designed to be worn 24/7 so you can track your sleep as well as daytime activity. It's still waterproof up to 50m, too.
Check out our guide to the best fitness trackers, to see which one is right for your health and bank balance. We also have a full guide to the best Fitbit.