At full price, these useful gadgets can be expensive. But with these big discounts they're considerably more affordable. If you're planning to buy, this is the time to go for it.
As with so many tech products, you tend to get what you pay for. We'd recommend avoiding the very cheapest, basic models that probably won't live up to your expectations. Instead, use these deals to buy a better model than you might otherwise have done – you'll thank us later.
More advanced models can map out your home and more efficiently clean it, whereas cheaper ones won't and they often lack the suction power necessary to remove dirt from carpets and rugs.
Features such as self-charging mean there's no worry of running out of power, and they should also be able to tackle thresholds to move between rooms. Some can even recognise and avoid obstacles likes shoes and books. None can traverse staircases, though, so you'll have to give them a
helping hand if you want multiple levels cleaned.

If you'd like help choosing, have a look at our round-up of the best robot vacuum cleaners we've reviewed, to find out which one is right for you. Otherwise, read on for the deals. US deals are first and UK deals follow.
What is Prime Day?
Amazon Prime Day 2022 arrives on 12-13 July. During this 48 hour sale, Amazon will offer thousands of exclusive discounts site-wide to Prime
members. To get the best deals, you'll need Prime. The service costs US$14.99/£7.99 per month (or $139/£79 for the year).
Remember, most good deals on Amazon during this period will require a Prime membership but you may be able to sign up for a free trial of Prime membership to take advantage of the discounts.
We'll show the best deals on all robot vacuums that we find in the Prime Day sale and from competing retailers right here but if you'd like to see the best deals available across all categories, check out our Prime Day round-up which has all the best and biggest tech discounts.
Best Prime Day Robot Vacuum Cleaner Deals (UK)
Lefant M213 robot vacuum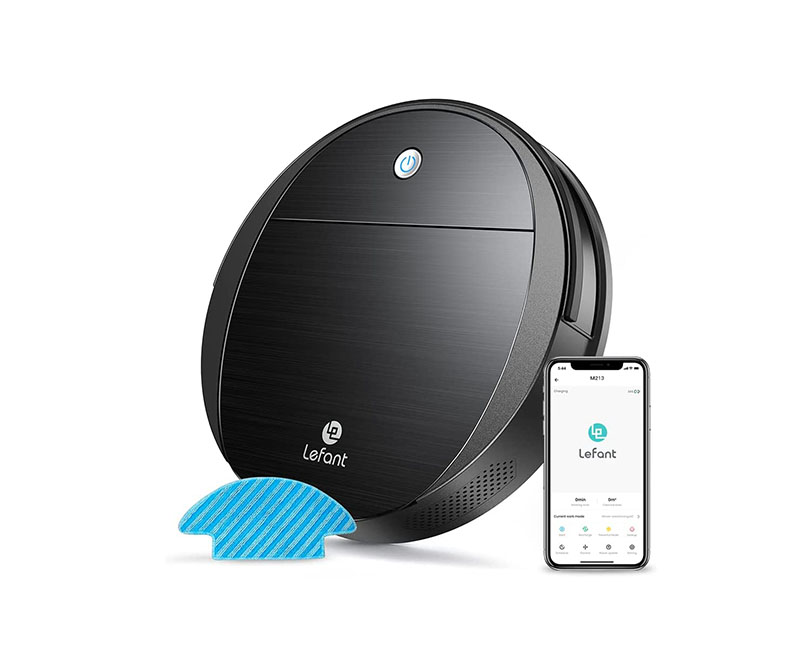 From: Amazon
Was: £239.99
Now: £139.99 (£100 off)
Get 42% off this budget-friendly robot vacuum with 2200 PA suction, and which is compatible with Google Home and Alexa, for voice control.
Neato Robotics Botvac D8 Connected Wi-Fi Robot Vacuum
From: Amazon
Was: £375.47
Now: £279 (£96.47 off)
£279 is a great price for this robot vacuum – it's a full £100 better than its Black Friday sale price. The D8 is one step up the ladder from the D7, one of the best robot vacuums we've reviewed. At full price, Neato robot hoovers aren't the best value, but on sale, they can be good buys. One of the biggest advantages is the D8's flat edge (it's a D shape – hence the name) which helps it clean against walls and into corners more effectively than completely round robot vacuums.