If you're on the hunt for an air fryer, look no further. We've rounded up the best Prime Day deals on air fryers in the US and the UK – so you don't have to spend time searching. If you're on the fence about buying one, have a look at our article on whether you should buy an air fryer. And if you'd like some recommendations, check out our round-up of the best air fryers we've tested.
What is Prime Day?
Amazon Prime Day 2022 arrives on 12-13 July. During this 48 hour sale, Amazon will offer thousands of exclusive discounts site-wide to Prime members. To get most of the best deals, you'll need Prime. The service costs £7.99/US$14.99 per month (or £79/$139 for the year). Still, you may be able to sign up for a free trial of Prime membership to take advantage of the discounts.
We'll show the best deals on air fryers that we find in the Prime Day sale and from competing retailers right here but if you'd like to see the best deals available across all tech, check out our Prime Day round-up which has all the best and biggest tech discounts.
US deals are first. Scroll past them to see the UK deals.
Best air fryer deals
Best Prime Day Air Fryer Deals in the US
Power XL Vortex Air Fryer 7QT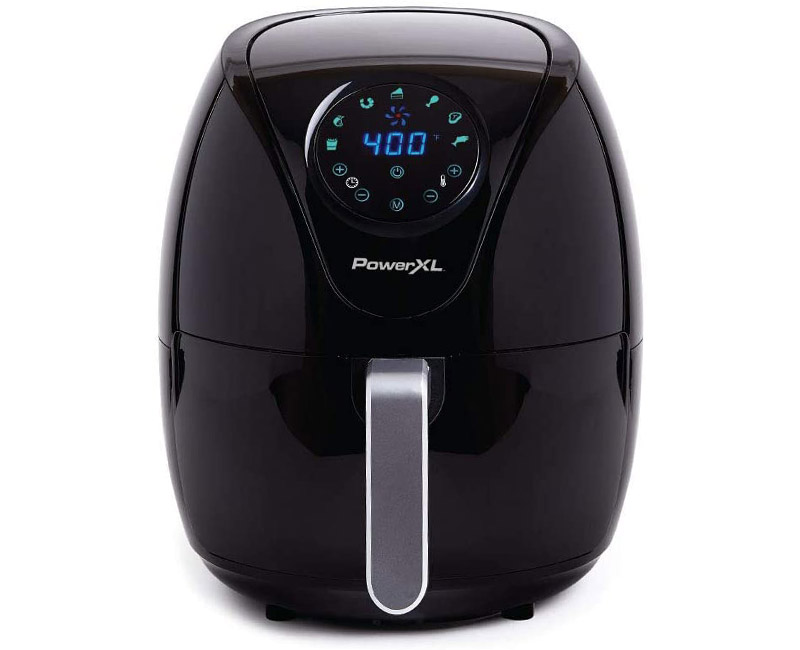 From: Target
Was: $149.99
Now: $69.99 ($80 off)
This 7 quart air fryer from Vortex has six functions in one: it's an air fryer, dehydrator, pizza oven, baking oven, roaster and reheater. It has a digital control panel with ten one-touch pre-set functions.
Ninja AF101 Air Fryer (4 Qt)
From: Amazon
Was: $129.99
Now: $99.95 ($30.04 off)
Ninja produces some of the best air fryers around. Get this 4-quart appliance, which also dehydrates, for $30 off.
Best Prime Day Air Fryer Deals in the UK