After several years of decline, the humble tablet has experienced a renaissance recently.
An iPad is still the obvious option, but Samsung has been joined on the Android side by the likes of Xiaomi, Lenovo and Nokia. Amazon's Fire tablets are still going strong, while it's not just Microsoft making Windows slates these days.
If you're considering buying one, Black Friday might feel like the obvious time. It's when most retailers hold their biggest sales events of the year, many of which start weeks ahead of the day itself.
But with so many tablets to choose from, how do you actually find great tablets around Black Friday? Here's everything you need to know.
When is Black Friday 2022?
Black Friday will take place on 25 November this year, closely followed by Cyber Monday on 28 November. Some deals will only be around for a day and others may extend across the weekend, but plenty of sales will continue throughout November.
When do Black Friday tablet deals begin?
Black Friday season seems to be getting earlier and earlier each year. The most common time for laptop deals remains the week leading up to the big day, so it's worth shopping around from Friday 18 November.
However, early Black Friday deals have become a big thing in recent years, with companies keen to promote their offers ahead of the competition. Many retailers now use the entire month of November as an opportunity to slash prices. Indeed, if you're looking for deals on specific laptops, we'd encourage you to start checking now.
Best early Black Friday tablet deals in the US
Best early Black Friday tablet deals in the UK
Are Black Friday tablet deals real?
Over the past few years, people have become a bit less trusting of Black Friday deals – which is understandable. Some deals are better than others and it's not always clear which is which.
A few months after going on sale, many products drop in price whether there's a sales event taking place or not. However, some brands and retailers bump prices back up to the RRP shortly before Black Friday. Then, when the new price is announced, it looks like even more of a saving. There's a chance it'll still be a great deal, just always not to the same extent as the website is making out.
Luckily, there are some tools which can help.
If you're shopping on Amazon, CamelCamelCamel tracks how much any product has cost in the last year or so. Just type any Amazon product or URL into the search bar, and it'll give you detailed information on how the price has changed. You can also see when and how much its lowest price was – if that's significantly less than now, it might be worth holding off.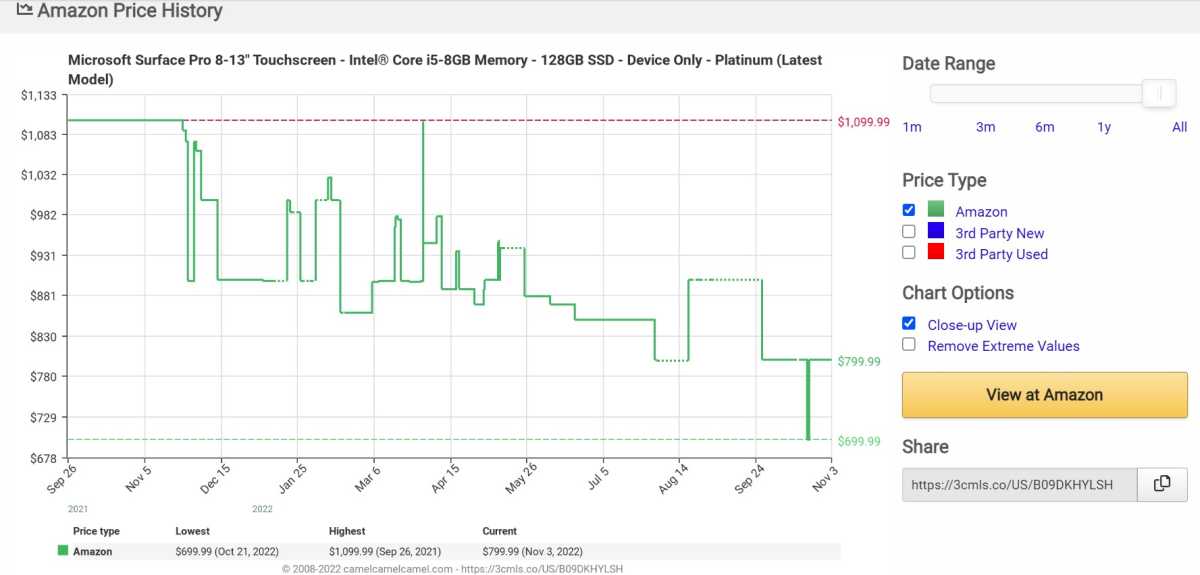 Anyron Copeman / Foundry
More generally, ShopSavvy (US) and PriceSpy (UK) are effective tools for ensuring you're getting the best price. It compares deals from all the major retailers, so you know you're getting the best price. What's marketed as a Black Friday deal on one site may turn out to be cheaper on another.
How to shop for Black Friday tablet deals
Approaching Black Friday sales with the intention to buy a new laptop can feel overwhelming. So it's a good idea to decide in advance what tech you're shopping for, then be open to the best deals when Black Friday gets underway.
For example, if you're interested in buying a new iPad, have a pre-determined rough budget and set of features you're looking for. This way, when a deal comes up, you can quickly check if it's right for you and take advantage before it sells out or expires.
If you're unsure what's important to you, our guide to the best tablets you can buy includes some key buying advice.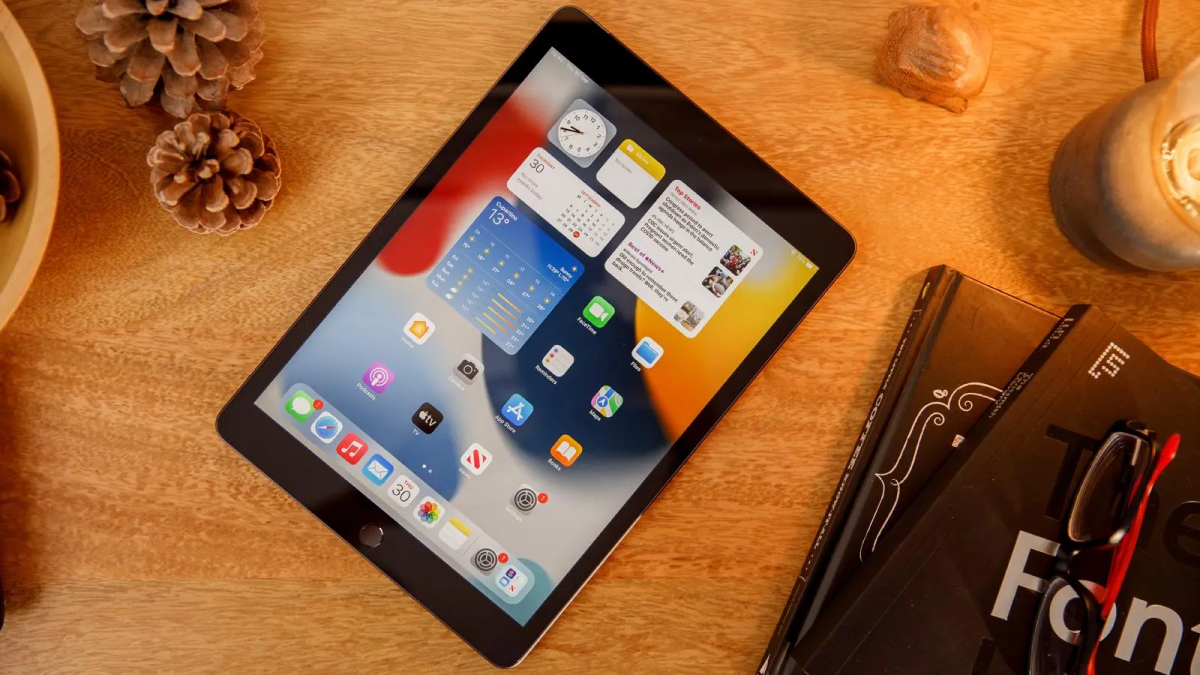 Dominik Tomaszewski / Foundry
For specific products, you can get a sense of what the usual RRP is by heading direct to the manufacturer's website (assuming they still sell it). Then decide on what you'll be willing to pay. Is it worth buying at 10% off? Are you holding out for 25%? Deals could begin as early as the start of November, so begin checking then.
Another thing you can do is sign up for alerts and newsletters from the retailers you plan on buying from. You can also check out full lists of the best Black Friday deals overall, which will include offers on tablets as Black Friday approaches.
In the US, Slickdeals allows you to set alerts for specific products – so if a deal is getting a lot of attention, you'll receive an email/notification straight away. HotUKDeals is the UK equivalent.
Finally, if you're a student, you may be able to get even more money off of Black Friday deals.
Where to find the best Black Friday tablet deals
Talking of retailers, there are plenty of retailers to consider for Black Friday tablet deals. In the US, consider the following:
If you're based in the UK, these are the main ones to look out for:
Sometimes retailers don't display the RRP, so check the manufacturer's site or other coverage from launch if you're unsure. But going direct is also a good option – sometimes prices from the likes of Microsoft and Samsung are cheaper than via third-party retailers. However, Apple almost never discounts products that sold on its website.
Foundry
eBay sometimes offers a 10% promotion across the site, which you can use to get even bigger savings on laptops.
If you don't mind getting a refurbished product, it's worth looking at the likes of Music Magpie and Amazon Renewed. These are good stores to check out if you're looking to get an Apple Watch for a lot cheaper than the price you'd pay for a new model.
Related articles for further reading