Apple's annual (and free) software update brings new features for iPhones, and following months of beta testing, the big update is finally available to download.
Here's how to get it, and things to watch out for. To find out more about what's in the update, read our guide to iOS 16.
Can my iPhone run iOS 16?
Most probably – though Apple has discontinued support for the original iPhone SE, iPhone 6s and iPhone 7 with the release of iOS 16.
The following is a list of every eligible model. The iPhone 14 range will come with iOS 16 pre-installed, so don't worry about updating if you're picking up the new smartphone at launch.
iPhone 14 Pro Max
iPhone 14 Pro
iPhone 14 Plus
iPhone 14
iPhone 13 Pro Max
iPhone 13 Pro
iPhone 13
iPhone 13 mini
iPhone 12 Pro Max
iPhone 12 Pro
iPhone 12
iPhone 12 mini
iPhone 11 Pro Max
iPhone 11 Pro
iPhone 11
2020 iPhone SE
iPhone XS Max
iPhone XS
iPhone XR
iPhone X
iPhone 8 Plus
iPhone 8
How do I update to iOS 16?
Simply open Settings, tap General, then Software Update.
If you have Automatic Updates enabled, a check is made to see if there's a new version available and you should then see iOS 16 appear, with an option to Download & Install.
Simply tap that, agree to the Ts & Cs and the update will be first requested, then downloaded. The amount of time it takes will depend upon the speed of your internet connection, but it can also take longer on the first day or two due to the sheer number of people downloading it from Apple's servers.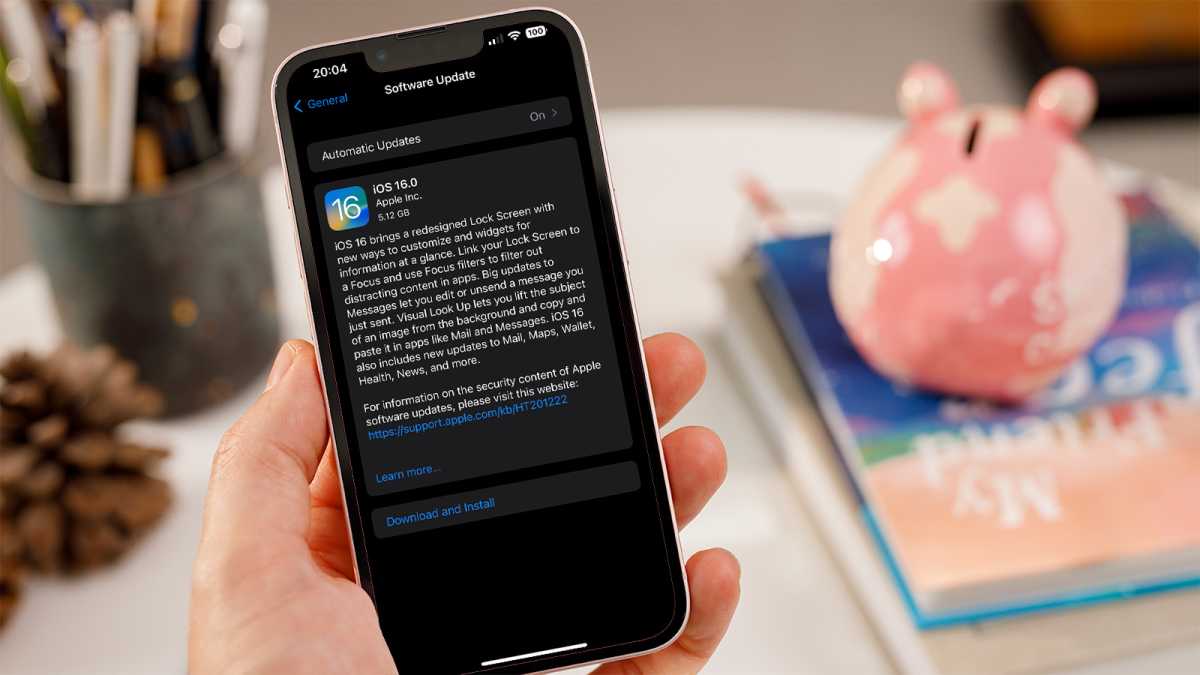 Lewis Painter / Foundry
Once downloaded, the button should change to Install Now. The update file will be checked and, if everything is ok, it will be installed.
During the update process, your iPhone or iPad will reboot and once you've tapped in your passcode you'll be able to try out the new features.
Should I install iOS 16?
If you have one of the oldest supported devices, it's worth holding back for a week or two just to see what other owners say about performance. Some iOS updates improve performance, but generally speaking, updates demand more from iPhone hardware and – in the past – some have regretted upgrading as the new software caused problems and made their device less responsive.
It's not easy to downgrade to an earlier version of iOS, so caution is advised.
Before you update, it's well worth making a backup of your iPhone – or iPad – using iCloud or iTunes. The risk of something going wrong is very small but, as ever, you should back up anything you can't afford to lose, such as photos and videos from your camera roll.
Those should be backed up as a matter of course, in case your phone is stolen or damaged, but that's just common sense!