After months of leaks and rumours, Apple has finally unveiled the new iPad Pro range, but rather than a glitzy event like with the iPhone 14, the company instead announced the range alongside a redesigned entry-level iPad and a new Apple TV via press release.
Still, don't let the lack of an event fool you; this is a very exciting update for the iPad Pro, with new Apple Pencil functionality, the blazing-fast Apple M2 chipset and a whole swathe of software improvements via iPadOS 16.
Here's all there is to know about the iPad Pro (2022) range right now, including release date, pricing and the key features of the new range.
When will the iPad Pro (2022) range be released?
Apple has confirmed that the new iPad Pro range is available to pre-order now as of 18 October 2022, with release set for 26 October 2022 in the US, UK and 26 other regions around the world.
If you can't wait, take a look at our iPad buying guide to find out which is the best tablet for you right now.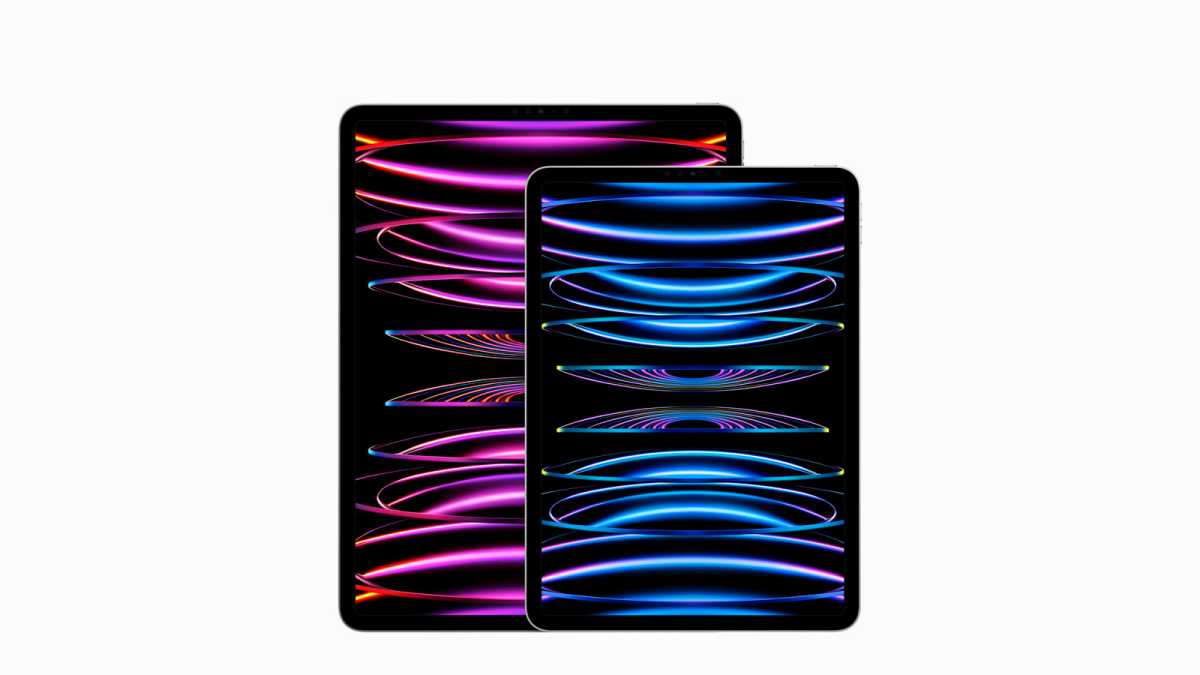 Apple
How much will the iPad Pro (2022) range cost?
Much to the delight of those in the US, the iPad Pro (2022) range essentially matches that of its predecessor, coming in at $799 for the 11in iPad Pro and $1099 for the 12.9in iPad Pro.
However, things aren't quite as cheery in the UK as, like with the iPhone 14, the price has gone up due to currency fluctuations. That means the 11in iPad Pro costs an increased £899, up from £749, and the iPad Pro 12.9in will now cost £1249 instead of £999. Apple's Pro tablets have always been pricy, but they're more expensive than ever in the UK.
Both models are available to pre-order via the Apple Store in the US and UK right now, with more retailers expected to stock the high-end tablet range at release on 26 October.
For reference, here's how much previous generations of iPad Pro have cost:
iPad Pro 12.9in (2020): £969/$999
iPad Pro 11in (2020): £769/$799
iPad Pro 12.9in (2021): £999/$1,099
iPad Pro 11in (2021): £749/$799
What's new with the iPad Pro (2022) range?
While there was a flurry of rumours about what to expect from the iPad Pro range prior to launch, many of these – including MagSafe connectivity, a glass rear and Mini-LED tech on the 11in model – turned out to be false. Instead, there's a more modest, though still interesting, upgrade on offer.
The headline feature is, of course, the introduction of Apple's latest and greatest silicon chipset, the M2. The M2 chipset within the new range boasts a larger 8-core CPU that's 15% faster than the M1, along with a 10-core GPU with a 35% uptick in performance. There's also a more powerful 16-core Neural Engine capable of processing 15.8 trillion operations per second for a 40% boost in performance, allowing for more faster performance of AI-based features like object selection in image editing apps.
Apple
That's coupled with up to 16GB of unified memory (RAM) that Apple says makes multitasking and working with large assets a faster and more responsive experience.
The power of the M2 is focused mainly on creatives, tailored to those with workflows that require serious processing power, be it a photographer mass editing photo libraries or graphics designers creating 3D models on the tablet. There's also a new media engine and ISP, which allow the iPad Pro to capture ProRes video for the first time, and it's 3x faster at transcoding ProRes footage too, ideal for editing on-the-fly.
That's paired with support for Wi-Fi 6e, with download speeds of up to 2.4Gb/s, 2x faster than the previous iPad Pro range. The 5G-equipped cellular models are also compatible with more 5G networks around the world, allowing for access to fast connectivity wherever 5G is available.
There's also a new Apple Pencil Hover Experience powered by the new tablet and iPadOS 16. Compatible with the existing second-gen Apple Pencil, the new tablet range has the ability to detect the Apple Pencil as far as 12mm away to give users a preview of their marking before they make it, providing a more accurate drawing experience on the tablet.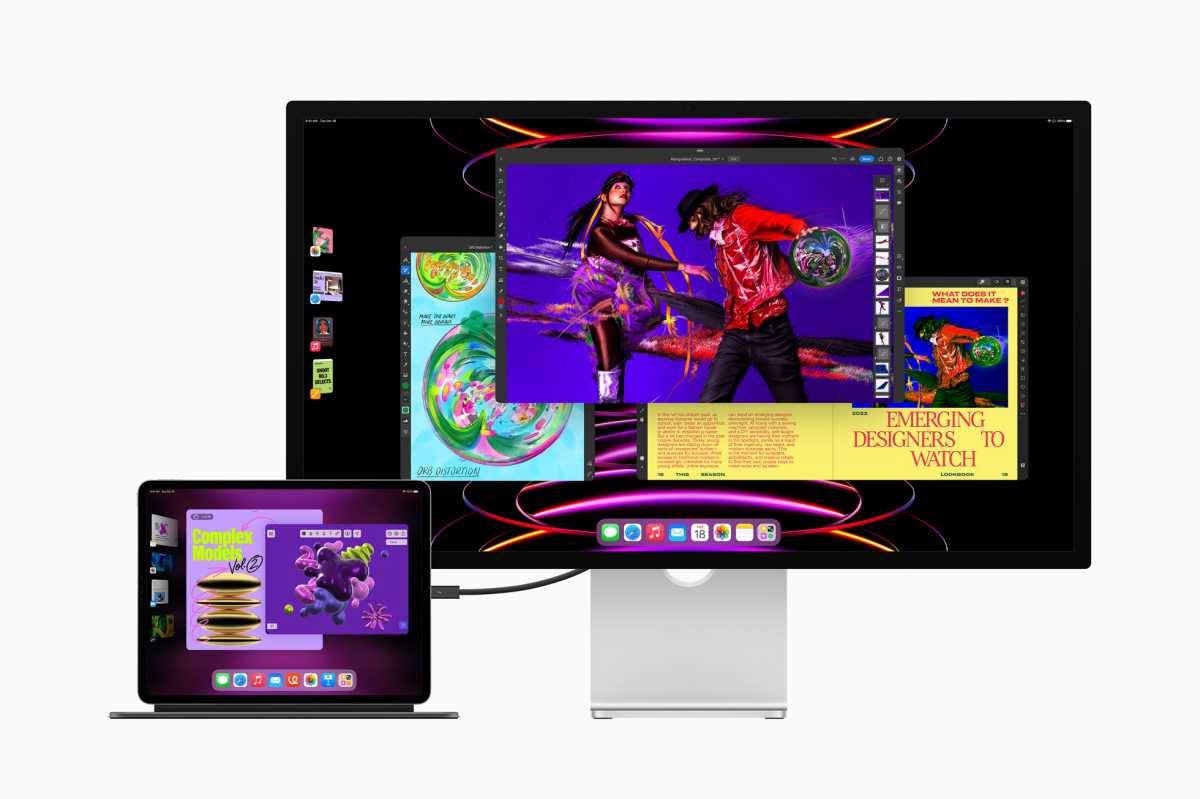 Apple
Other improvements come in the form of iPadOS 16, which had been delayed from its original planned launch in September until 24 October. The main feature that the iPad Pro can take advantage of is Stage Manager, a new multitasking system that provides something more akin to a Mac experience with apps opening in movable windows. It'll also support full external display support to help users arrange their workspace and make the most out of the software and hardware on offer from the high-end tablet range.
Aside from that, there's not much else different about this year's range. the Mini-LED display is still exclusive to the larger 12.9in iPad Pro, though both feature other Pro-level features like the variable 120Hz refresh rate, Face ID support, Center Stage auto-framing tech on the front-facing camera, and the rear-facing cameras equipped with LiDAR sensors.
Related content you might like