Paramount+ is available in the US, the UK. Canada, Latin America and other parts of the world. It hosts all the content of the former streaming service CBS All Access, as well as exclusive originals and theatrical film releases from Paramount after their initial cinematic run
You can find some huge films on here, including Top Gun: Maverick, Smile and several titles in the Mission: Impossible series.
Here's everything you need to know about Paramount+ in the UK, and how to watch it from anywhere in the world, including countries it hasn't yet launched in.
How to watch Paramount+ in the UK
Paramount Plus launched in the UK on 22 June 2022, and there are numerous ways to watch it.
First up, you can sign up for an account directly from Paramount+, which costs £6.99 per month, or £69.90 per year. That includes a 7-day free trial, so you can check it out first and make sure you're happy to commit.
You might not need to pay though. Customers who already pay for Sky Cinema get access to Paramount+ at no extra cost – and you can watch it through your Sky box, or on any of the mobile, web and TV apps. To claim your free account, just search for the Paramount+ app on your Sky Q, Sky Glass or Sky Stream, and hit 'Get Paramount+'. You'll have to scan a QR code and then set up an account with Paramount, but that's it.
How to watch Paramount Plus anywhere in the world
While Paramount+ has rolled out to the UK and a few more countries, it's still not available worldwide. That means that if you're in a country that doesn't offer the service – either living their or visiting – you won't be able to access the streaming service. Fortunately, there is a way around that.
In order to access Paramount Plus, you'll need a VPN. This stands for virtual private network, and basically re-routes your IP address so you can browse the internet as if you're based in another country. For watching Paramount Plus, you'll need to connect to a US-based server.
There are lots of VPN providers to choose from but based on our testing NordVPN works successfully and offers competitive pricing. However, you can check out further paid VPN providers, as well as free VPN options – though these will likely not have enough servers to access the site successfully.
After you've downloaded your VPN of choice, you then have to overcome another hurdle if you don't have an account already – payment options. Currently Paramount Plus only accepts cards that are tied to bank accounts in the countries it's officially available.
You can get round the payment issue through purchasing a digital gift card. Here's what you need to do:
1.
Connect to a US server on your chosen VPN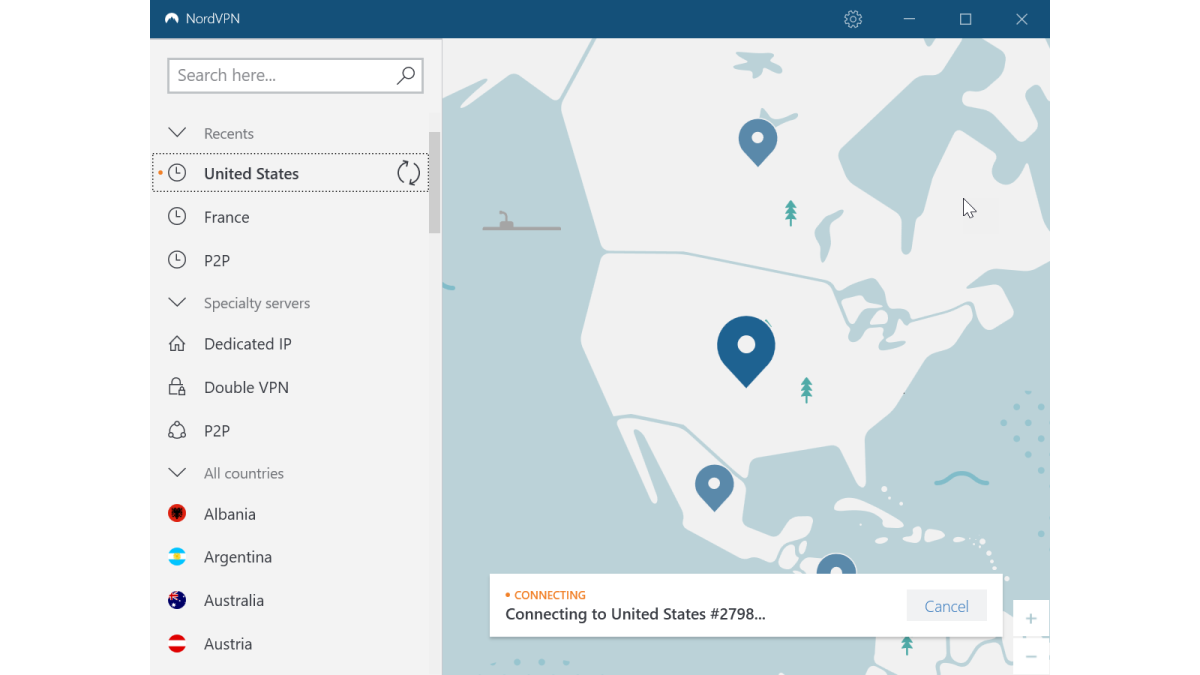 Hannah Cowton / Foundry
We used NordVPN to unblock Paramount+
2.
Purchase an online gift card from an online retailer
Hannah Cowton / Foundry
You can buy these from the likes of Walmart (you can find other options here). $25 is the minimum, which will get you nearly four months worth of ad-supported viewing
You may also need to get a US address and phone number to sign up, but you can get hold of those for free online
3.
Hannah Cowton / Foundry
You can sign up with an email address, password and any US Zip Code – but don't enter any payment information on the next page
4.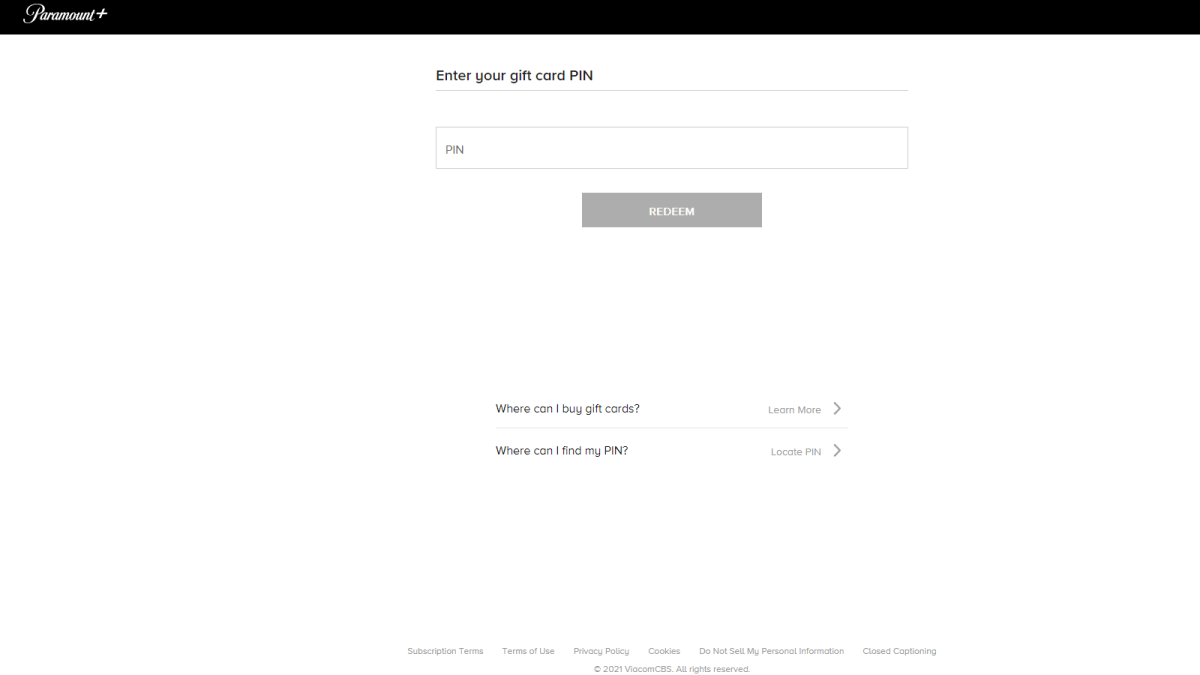 Hannah Cowton / Foundry
Your PIN should be emailed to you
5.
Choose the subscription plan you want to sign up for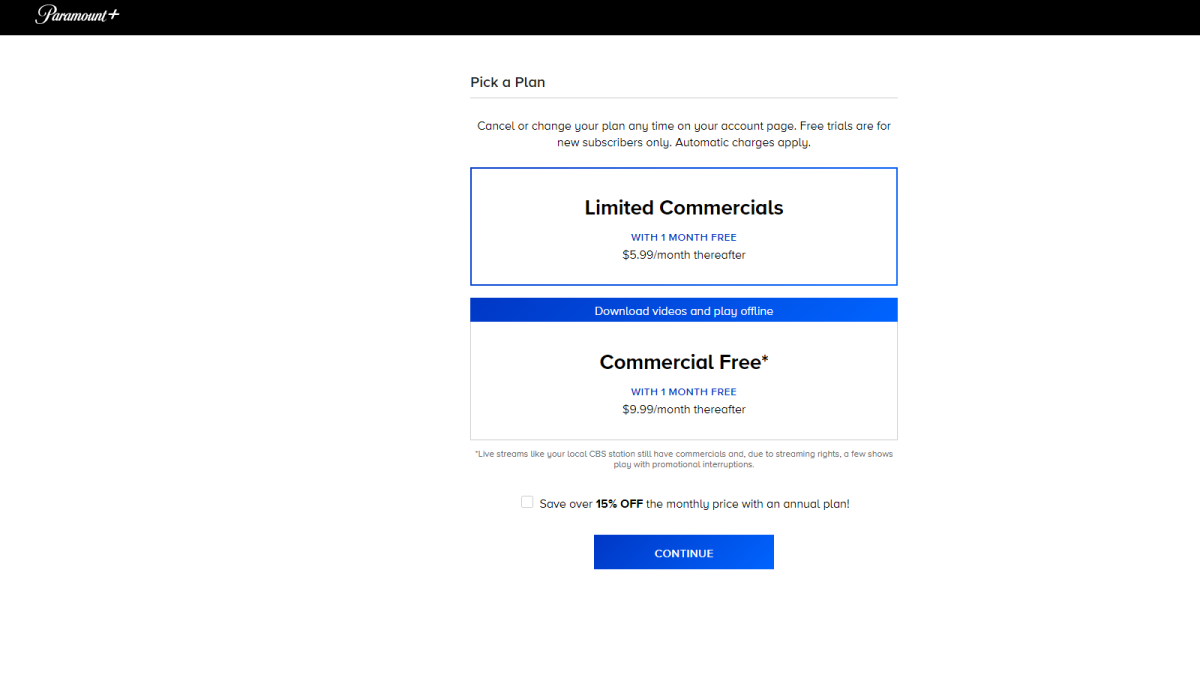 Hannah Cowton / Foundry
You should now be able to watch Paramount+
As always when using a VPN to access content abroad, be aware that you'll be in violation of the terms of use of Paramount Plus, so the company could theoretically cancel your account if it realises you're using a VPN. Proceed at your own risk.