Amazon Prime Day, Black Friday, and the Christmas season may throw the biggest savings to consumers in the year, but where do you go through the rest of the year for a solid tech deal? How do you keep track of the best offers around? And how do you know you're getting the absolute best price?
Relax. We'll do the hard work.
Our team of tech experts (texperts?) are always on the lookout for great discounts (seriously, we have a dedicated Slack channel just to discuss deals). Whether you're looking for a discount on a new laptop, a Samsung Galaxy S21, the iPhone 12, a new Fitbit, or discounts on consoles like the Nintendo Switch (or where the heck to buy a PS5!) we've got you covered.
Below we've listed the top 20 deals right now in the UK, which we'll be updating every week and whenever we spot anything particularly tasty.
You can also subscribe to the Tech Advisor Deals newsletter to get a weekly round up of the best offers.
Best tech deals right now
Below are the absolute best tech deals we're seeing at the moment. See which deals we've separately covered today in our dedicated deals section.
Top 10 Deals
Netgear Orbi Mesh WiFi System
From: Amazon
Was: £329
Now: £179 (£150 off)
Pump up your home Wi-Fi with a massive £150 off this quality 3-pack Mesh WiFi system
Tefal ActiFry Genius XL Air Fryer
From: Currys
Was: £249
Now: £149 (£100 off)
An excellent deal on a great air fryer from a popular brand. The capable Tefal ActiFry Genius XL is usually on the pricey side, but this hefty discount makes it much more affordable.
Dyson V12 Detect Slim Absolute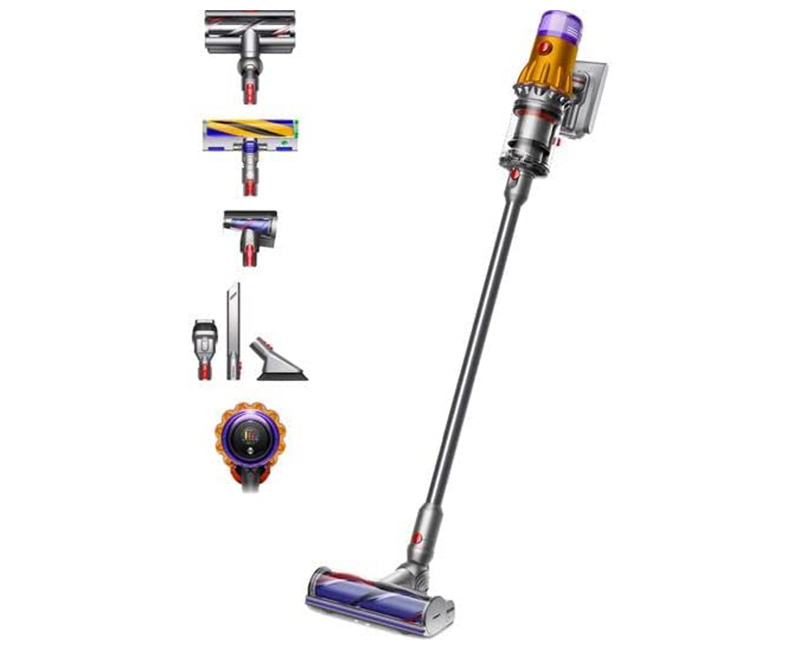 From: Dyson
Was: £529.99
Now: £429.99 (£100 off)
The V12 Detect Slim is Dyson's newest launch: it's a lighter, smaller version of the V15 Detect, with the same green laser, piezo sensor and LCD screen. Plus, there's no need to hold down the trigger when you vacuum. We think it's one of Dyson's best: read our review to find out more.
Best Apple deals right now
If you're looking specifically for Apple deals, take a look at the key highlights below.
We're separately listing all the best deals across MacBook Pro and MacBook Air, Apple Watch, iPad and accessories on our sister site Macworld UK.
Top 10 Apple Deals
Best Laptop/PC deals
Here are the top unmissable laptop deals on the market. See more in our full Best Laptop Deals article. We're also separately covering the Best Microsoft Surface Deals and the Best PC Deals.
Best Phone Deals
Below are the 10 best phone deals on the interwebs right now. See our full guide to the Best Phone Deals here.
Top 10 Phone Deals
We're looking at more top phone deals in these dedicated articles:
We're also looking at the best broadband deals of the month here.
Best VPN Deals
Boost your privacy and security with a VPN. These are the best VPN deals on at the moment:
Top 10 VPN Deals
See more VPN offers in our Best VPN Deals article
Best Antivirus Deals
We're covering the best antivirus deals our Best Antivirus Deals article, but you can see the highlights below:
Top 10 Antivirus Deals
Best Gaming Deals
Our roundups below cover the hottest gaming deals around:
Best Fitbit deals
We're looking at all the Best Fitbit Deals here, but check out the top highlights below:
Top 10 Fitbit Deals
Best Tablets, iPads & Smartwatch deals
For more mobile deals see our dedicated round-ups below:
Best deals on everyday tech
And for deals on daily gadgetries check out these round-ups: