Apple has announced a second-generation HomePod smart speaker, despite not selling the original since 2021.
It comes as some surprise given the demise of the first HomePod, which was reportedly not selling at the volumes Apple had hoped.
Strong competition from rival speaker products such as Amazon's Echo and Google's Nest could have contributed to that, as perhaps did Apple's high price and concentration on the HomePod as a music and entertainment speaker rather than a smart Siri assistant.
The HomePod 2 adds in a couple of new features but is visually identical to the first version. It joins the smaller HomePod mini on sale from Apple.
When was the HomePod 2 be released?
The HomePod 2 was announced by Apple on 18 January 2023.
It's on sale now in the US, UK and many other countries around the world, having been released on 3 February 2023.
To get your hands on one, see our separate article on where to buy the HomePod 2.
How much does the HomePod 2 cost?
The HomePod 2 costs $299/£299/€349 and comes in either midnight (black) or white finishes.
This makes it more expensive than the comparable Amazon Echo Studio ($199/£189) though this was released in 2019, and Google no longer sells the high-end Nest Hub Max ($229/£219).
It looks like Apple is confident again that it can sell a high-end smart speaker. It has the HomePod mini ($99/£89) to compete with Amazon and Google's cheaper Echo and Nest speakers.
At its launch in February 2018, the original HomePod sold for $349/£319 but was discounted permanently by Apple in 2019 to $299/£279 and sold for even less at third party retailers when it was eventually discontinued.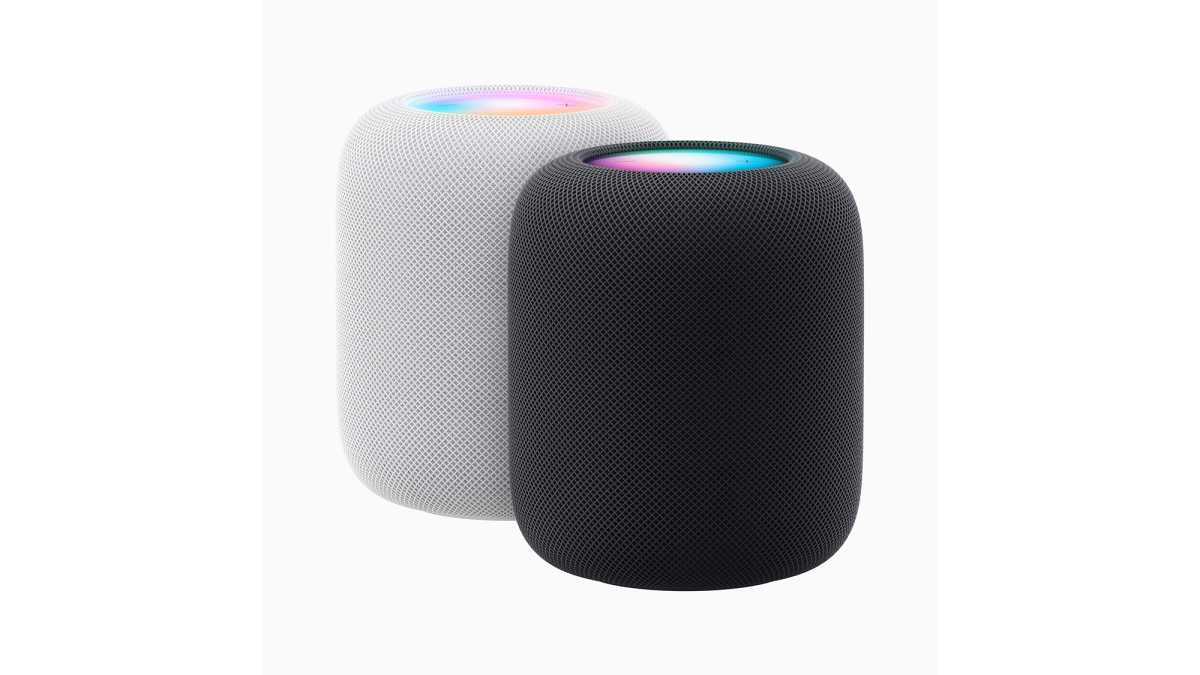 Apple
What are the HomePod 2's specs and features?
The HomePod 2 looks very similar to the original HomePod. It keeps the mesh fabric design and the touch controls on the top. There are no physical buttons but touch controls for volume and tapping to play/pause.
This screen on the top is not a full display, but does show the purply blobby hues of the Siri orb when you ask it stuff.
The device is powered by Apple's S7 chipset, which is the same chip used in the Apple Watch Series 7. This helps with neat features like Handoff, which allows you to pass music, podcast or phone calls from your iPhone or iPad to the HomePod or vice versa.
Matter support
Importantly, HomePod 2 supports Matter, the global smart home standard launched officially in 2022. Matter ensures that smart home products all talk to each other so you can own hardware from several different manufacturers.
It means HomePod 2 could be the hub to your smart home set up given it's a smart speaker, letting you control light bulbs, security cameras, and other accessories from other companies.
Apple also recently updated its Home app for iPhone and iPad, and the HomePod 2 will fully integrate with it.
Music chops
HomePod 2, like the first one, is still marketed as a music speaker. Interestingly, it has a 4in woofer and five tweeters whereas the original had seven. Knowing Apple's high standards this probably won't be to the detriment of the audio quality, but perhaps a way to save costs.
There are five microphones listening out for Siri to hear your commands. These mics can also detect where the HomePod is placed in a room and adjust the sound accordingly around objects or to accommodate for being placed next to a wall.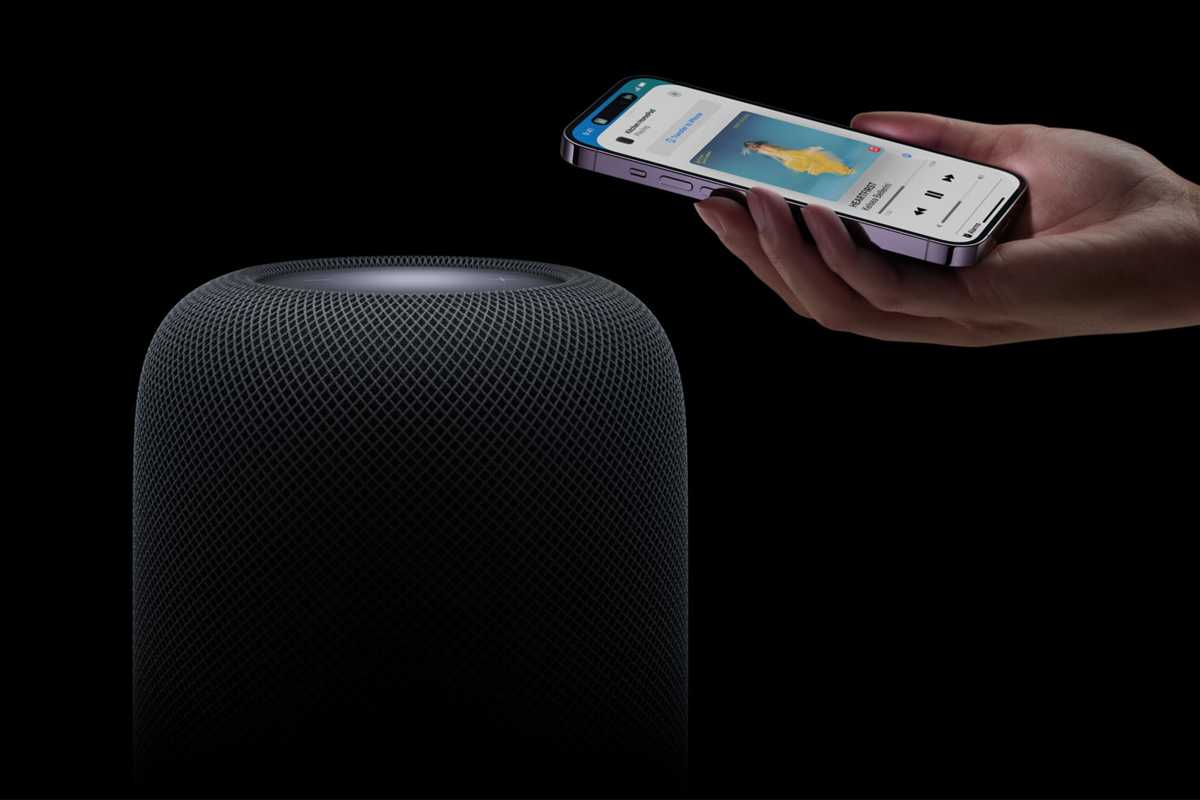 Apple
Spatial audio
Unlike the HomePod mini, the HomePod 2 has support for Spatial Audio. This is a new standard of immersive audio that's also supported by several of Apple's AirPods products when used with certain songs on Apple Music.
Different mixes of songs can be listened to in Spatial Audio, which places sounds in different planes rather than one central mix, as though you were in a concert room. It can sounds pretty great (sometimes).
Apple still makes it annoying to use third-party music services with HomePod, with full features and controls only available if you use Apple Music.
New sensors
New temperature and humidity sensors in the HomePod 2 will measure indoor levels that you can set to automatically close blinds or turn on fans at times dependent on those variables.
Apple says HomePod 2 will (after a software update) be able to listen out for a smoke alarm or carbon dioxide alarm and send a notification to your iPhone to alert you.
Stereo pair
If you're feeling flush for cash, buying two HomePods lands you a stereo pair. Not only will this make your music sound great, but you can link two to an Apple TV box and use the speakers as audio output for your TV.
Related articles