Black Friday is the biggest shopping event of the year. Originating in the US, the sales extravaganza has made its way to international shores over the past few years, and while Black Friday is traditionally just a single day, many retailers offer Black Friday deals throughout the month of November.
That essentially means you've got plenty of opportunities to bag yourself a bargain on the tech you've been keeping an eye on throughout the year, with many of the deals unbeaten year-round.
While Black Friday 2022 is now behind us, we can already begin to look forward to Black Friday in 2023. Like this year, it'll host the biggest deals of the year, making it the perfect time to buy Christmas gifts at bargain prices.
Here we're answering all your questions around Black Friday sales season and making major predictions on what to expect next year, so you're fully prepared to snap up the best Black Friday deals on laptops, phones, Apple devices, and anything else you've been waiting to get your hands on as they appear.
When is Black Friday 2023?
Black Friday 2023 is set to take place on 24 November, one day after US Thanksgiving. The event will be followed by Cyber Monday on 27 November.
How many days is Black Friday?
The boundaries of when Black Friday starts and ends are no longer as well-defined as they used to be. Traditionally, the event lasted one day, whereas now, Black Friday deals begin as early as October.
In the US, Best Buy, Target and Walmart all offered deals on tech not only on Black Friday but the weeks running up to the event in 2022, while those in the UK could look forward to deals from the likes of Amazon, Currys and Argos as early as late October.
Be sure to sign up for Tech Advisor's deals newsletter so you can keep up with the best Black Friday 2023 deals all across the web as they begin to appear! You can never be too keen, right?
Best Black Friday deals
Here's an example of the best deals we saw across the 2022 Black Friday shopping period, with more of the same expected in 2023.
Top 10 Deals
Netgear Orbi Mesh WiFi System
From: Amazon
Was: £329
Now: £179 (£150 off)
Pump up your home Wi-Fi with a massive £150 off this quality 3-pack Mesh WiFi system
Tefal ActiFry Genius XL Air Fryer
From: Currys
Was: £249
Now: £149 (£100 off)
An excellent deal on a great air fryer from a popular brand. The capable Tefal ActiFry Genius XL is usually on the pricey side, but this hefty discount makes it much more affordable.
Dyson V12 Detect Slim Absolute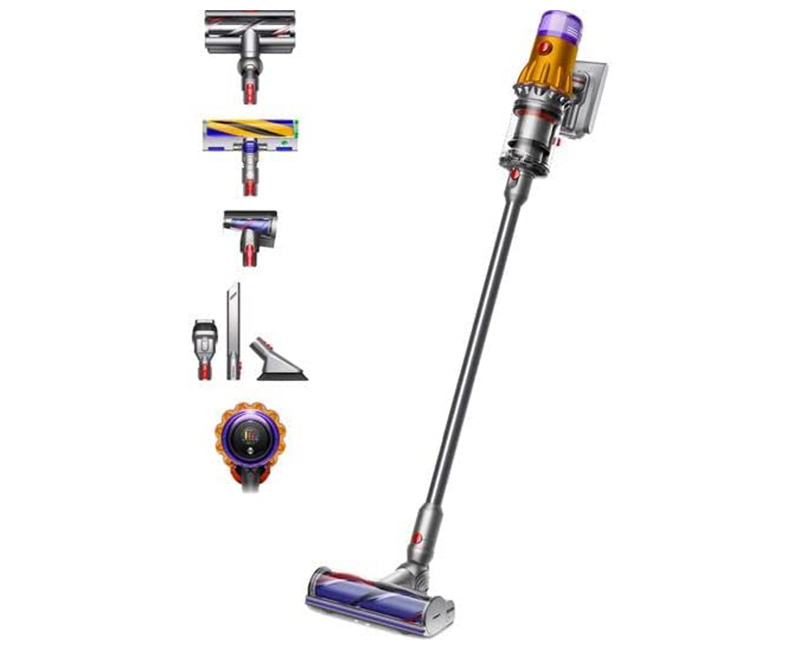 From: Dyson
Was: £529.99
Now: £429.99 (£100 off)
The V12 Detect Slim is Dyson's newest launch: it's a lighter, smaller version of the V15 Detect, with the same green laser, piezo sensor and LCD screen. Plus, there's no need to hold down the trigger when you vacuum. We think it's one of Dyson's best: read our review to find out more.
Take advantage of price matching
Remember to hold retailers accountable to their prices. Many retailers, such as Currys offer price-matching against other retailers, whether online or in-store.
In past years, Currys has promised its early Black Friday deals won't have lower prices on Black Friday itself. If you've bought an item from Currys and found a cheaper price elsewhere within 7 days, Currys should hopefully refund you the difference. Keep track of Black Friday deals at Currys here.
While Amazon doesn't have a price-matching policy, it does have a strong returns policy. You can return most new and unopened items within 30 days of delivery for a full refund. You also have the statutory right to cancel an order within 14 days of delivery.
If you find your purchase has a lower price just days later, you can always cancel your first order and buy the same item at the lower price and send the original purchase back (if you've received it already). Again, be sure it's unopened, unused and undamaged.
We're certain retailers will continue spreading deals all through the month of November instead of concentrating all their best deals on Black Friday itself. The added benefit of distributing deals over the month is that it also prevents frenzied crowds from gathering in stores and shopping centres.
Top predictions for Black Friday 2023
Below are some of our biggest predictions for Black Friday 2023. You can see our full list of predictions in our What to Expect this Black Friday article.
1. More in-store shopping
As we touched on above, it was a lonely time for physical retail through the lockdown. That's sure to change this year due to the vaccine uptake. Now that people are vaccinated and shops and restrictions have been lifted in many countries, retailers will be sure to welcome shoppers back with open arms (and very competitive discounts, of course).
2. The rise of click and collect
The past few years have taught us the convenience of click and collect, where you buy online and pick up in-store, or even pay in-store. The industry term for this is BOPIS (Buy Online Pay In Store) – something you can bore dinner guests with over Thanksgiving – and this payment method is only expected to grow, with research from Business Insider predicting continued growth until 2024.
Click and collect saves you on queuing to pay in-store, while also saving you on waiting for the delivery. The latter is especially poignant in the UK with plenty of Royal Mail strikes planned over November and December. As a result, we expect more retailers to offer C&C as a payment method this year.
3. More ways to pay: Buy Now Pay Later
Another effect of the pandemic and online shopping has been a surge in Buy Now Pay Later services – and retailers want to cash in.
Services such as Klarna, ClearPay and PayPal Credit allow you to split payments into 3-4 chunks or delay payments without interest (or late fees in some cases). It has its risks if you're unable to pay back, but it is a convenient way to afford the things you want if you don't want to pay in one go. Take a look at our full guide to Klarna for more.
4. Free next-day delivery
In a bid to compete with Amazon Prime and its free next-day delivery service, we expect plenty of retailers to offer competing free next-day delivery offers on deals across the Black Friday shopping season. It is one of the big drivers behind the Amazon Prime subscription service, after all.
5. Live shopping deals (especially on Social Media)
Live shopping e-commerce isn't new. It's a huge multi-billion dollar business in China, but it's only just picking up in the global West.
Last year, Currys introduced live shopping to its site, appropriately called LiveShop. To compete with Prime Day it launched exclusive discounts on Google Nest and Pixel devices which were available only to those who watched the stream.
Amazon US had exclusive discounts through influencer-hosted live shopping events via Amazon Live, a similar concept to Currys.
Some brands have also started offering additional discounts through their social feeds – mobile manufacturer OnePlus is a huge fan of this tactic – so we'd recommend following all your favourite brands (if only temporarily).
6. More refurbished and trade-in offers
The refurbished market has gained a lot of traction over the past few years – and it's clear to see why. Refurbished devices are repaired to look and feel like new, but they're cheaper and crucially, they save the planet from electronic waste.
The good news is that with a seemingly never-ending wave of phone, laptop and tablet announcements, you're almost guaranteed to find refurbished 2023 tech available at a lower price next Black Friday. We're specifically tracking the best refurbished phone deals separately for those interested.
In a bid to increase stock to refurbish, there are plenty of retailers – including Currys and John Lewis in the UK – offering discounts with trade-in of various products. If you simply want to sell your tech without getting a discount, refurbished tech retailer MusicMagpie (known as decluttr in the US) offer competitive prices.
7. Lottery deals
Lottery deals are a relatively new concept for Black Friday, first appearing in 2021. The idea is simple; you sign up for a retailer's lottery system to gain access to exclusive discounts. It proved extremely popular over the last couple of years, and it's likely retailers will want to capitalise on the hype in the run-up to Black Friday next year.
We'll be keeping an eye on the best Black Friday 2023 tech deals and also offering detailed coverage of the best Black Friday offers.
And if you're an Apple fan, see the best Black Friday Apple deals on our sister site Macworld.