The next Samsung Galaxy Unpacked will take place today, Wednesday 1 February. Samsung is expected to unveil its new Galaxy S23 smartphone range.
The Korean tech giant posted the above teaser image to its social media accounts with three spotlights presumably representing the three rear cameras of the forthcoming Galaxy S23 Ultra, which is rumoured to have a very similar design to the Galaxy S22 Ultra.
The same clue is less subtly implied on Samsung's US website with the below image that implores you to 'Reserve nooow' with three Os clearly three camera lenses as per the S23 Ultra leaks: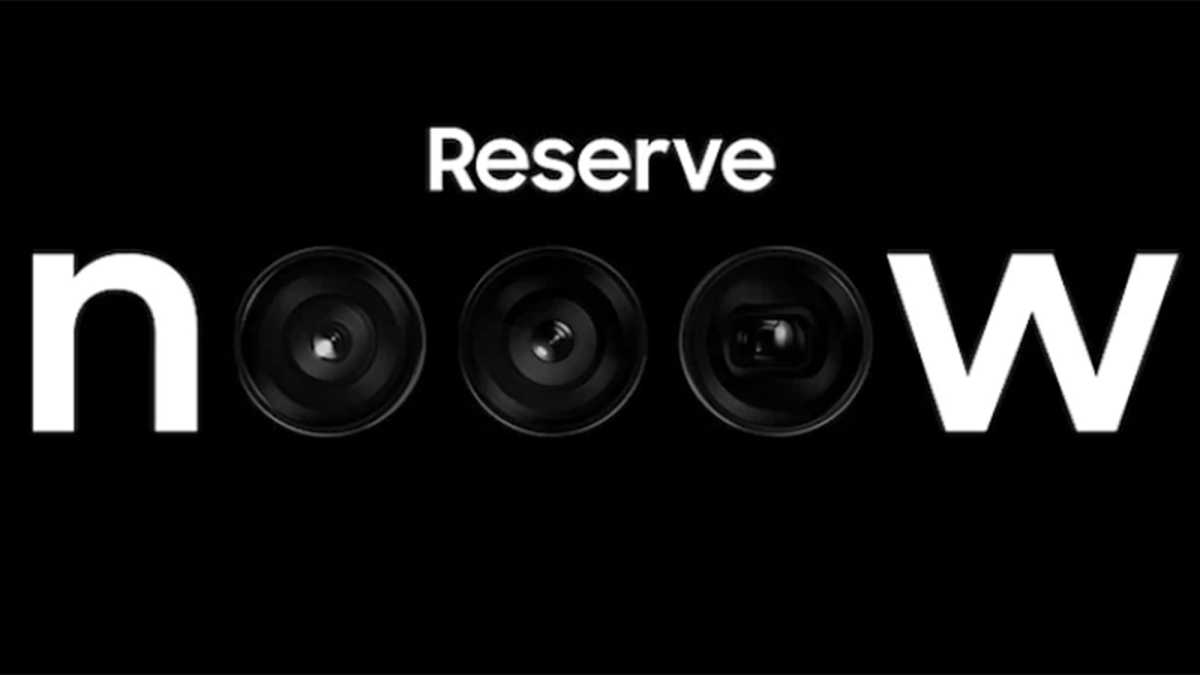 Samsung
It's almost certain we will see the S23 Ultra alongside the Galaxy S23 and S23 Plus. It looks as though the event will also see at least one new Galaxy Book laptop.
We know this as Samsung is already letting customers in the US "reserve the next Galaxy smartphone or Galaxy Book" on the (as yet unannounced) pre-order day, with the draw of $50 Samsung Credit if you pre-order one device or $100 if you pre-order both.
When is Samsung Galaxy Unpacked?
The next Samsung Galaxy Unpacked event will take place on Wednesday 1 February 2022 at 10am PT / 1pm ET / 6pm UK.
How to watch Samsung Galaxy Unpacked
The Unpacked event will be streamed live globally by Samsung at the above time. The easiest way to watch is via Samsung's official YouTube channel.
You can also watch via Samsung's official website.
What will be announced at Samsung Galaxy Unpacked?
We are pretty sure, thanks to leaks and Samsung hints, that we will see the new Galaxy S23, S23 Plus, and S23 Ultra. As per the leaks and teasers, the Ultra is likely to have a very similar design to the S22 Ultra, while the S23 and S23 Plus may change in appearance slightly but could be quite iterative updates.
It's unlikely that Samsung will announce any new wearables such as a Galaxy Watch.
More likely will be the Galaxy Book 3 series of laptops following on from the 2022 release of the Galaxy Book 2 360, Galaxy Book Pro, and Galaxy Book Pro 360.
It wouldn't be a full Unpacked without a little something extra too, but leaks on anything else are less solid so we will have to wait and see.
Tune in at 10am PT / 1pm ET / 6pm UK on 1 February and all will be revealed.