If you love fizzy drinks or sparkling water, you'll know it's a pain to buy in the supermarket. It's heavy, takes up a lot of space and leaves the recycling filled with plastic bottles.
There is another way: make your own at home. Carbonating water using CO2 – carbon dioxide – is quick and simple with a counter-top machine such as the humble SodaStream.
Just fill a bottle with tap water, press the button on top a few times depending on how carbonated you like it, and bingo, you have fresh sparkling water.
Add a slice of lemon or some cordial and you've got a tasty drink that's considerably healthier than a sugar- or sweetener-filled fizzy beverage. And, if you want sparkling water or other mixers for an event, you can make as much as you need on the day itself and won't need to lug heavy bottles around.
It's also better for the environment as you can reuse the plastic or glass bottle that comes with a SodaStream. Given that each cylinder carbonates up to 60l of water, that's a lot of single-use plastic bottles that you're not buying and recycling or – worse – throwing away. Still, there are the delivery emissions to factor in: you'll need to order gas cylinders and send the empties back for re-use when they're done.
Having sparkling water available at the touch of a button is a great incentive to keep hydrated, and a SodaStream has a tiny countertop footprint, so it's easy to accommodate on your kitchen worktop.
To actually make sparking water with a SodaStream, you fill the bottle to the line with tap water. Cold water works best, so it's best to have more than one carbonating bottle available and refrigerate them, ready to go.
Insert it into the machine at an angle so the spout is just below the water level and push it home so it's vertical. Depending on the type of machine you have, the carbonation process is slightly different. Traditional machines require you to press and hold the button on top for two seconds and release. You should do this three times for light carbonation and five times if you prefer more fizz.
Newer machines may have different mechanisms. The Art, for example, has a lever you press down to carbonate. The electric, plug-in E-Terra has three buttons, for more or less carbonation. Just tap the one you prefer.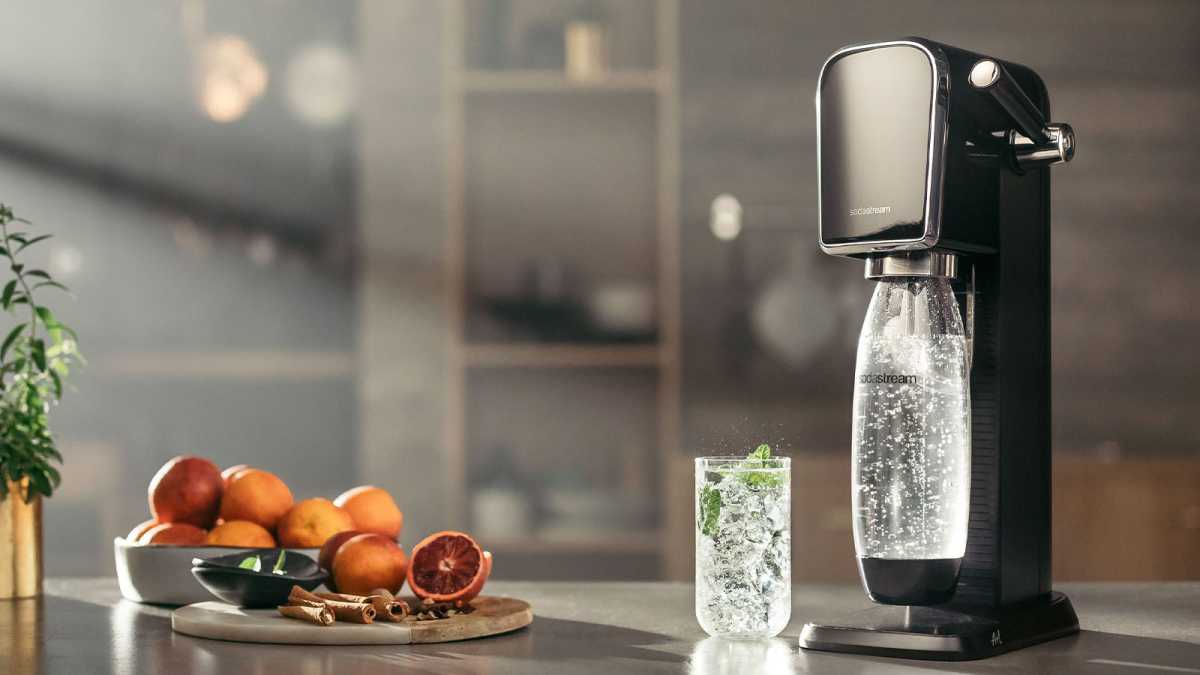 SodaStream
If you want to make lemonade, cola and other classic flavours, you can buy flavourings from SodaStream and add them once the water is carbonated.
There are four new SodaStream models available. All of them are compatible with the new quick-connect gas cylinders.
The Terra is the simplest – and most-budget-friendly model. The Art has a classic design and unique lever operation. Then, depending on where you live, you'll be able to buy the Aqua Fizz, which takes glass bottles, or the Duo, which takes both reusable plastic and glass bottles. Finally, there's the plug-in E-Terra, which lights up as it carbonates. We just tested the E-Terra. Take a look at our review to find out what we thought.
You can browse all the models at SodaStream.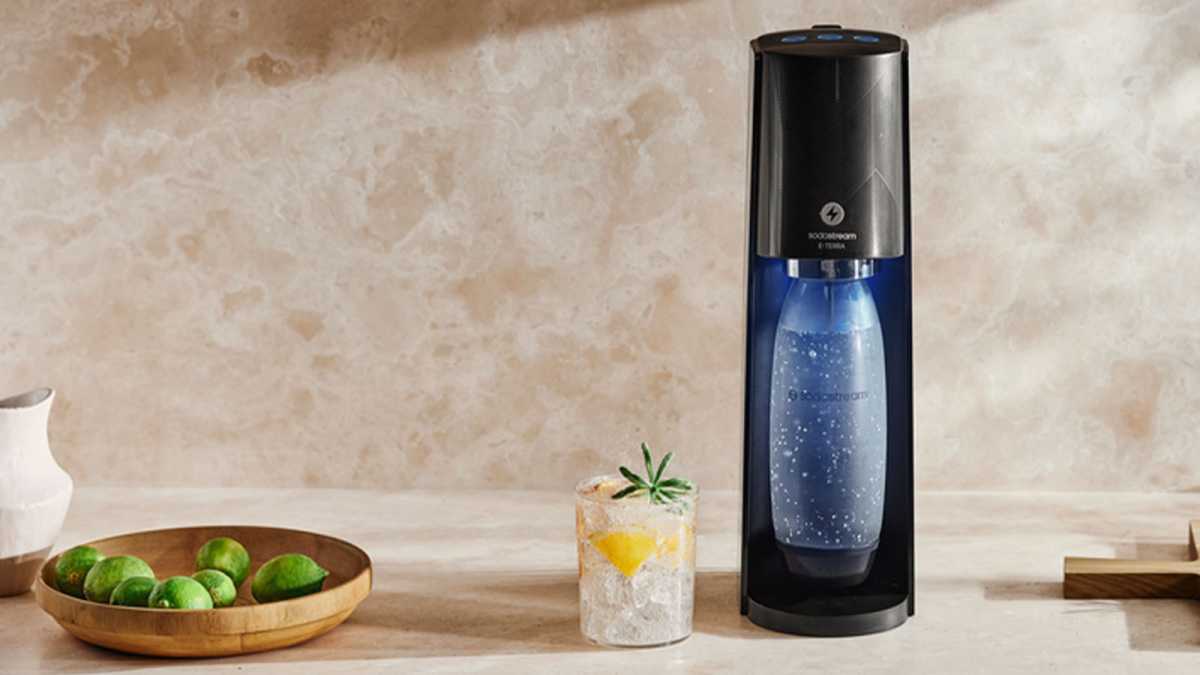 SodaStream
Best SodaStream deals
Considering buying a SodaStream? Here are the best deals we can find at the moment.
If you're in the US, you can use the code Memorial20 to get a 20% site-wide discount from SodaStream.
In the UK, SodaStream has a brilliant half-price offer on the Terra flavour pack (note that this is the simple, not the light-up model). It's normally £167.92 but the current offer is £83.96, saving you 50%. Get the deal from SodaStream. In the pack, you'll get the Terra machine, a gas cylinder, two re-usable plastic bottles and five varieties of flavours, including Pepsi and 7-Up.
Amazon UK has an offer on the Terra starter pack. As well as the machine, you'll get a reusable two-litre BPA-free plastic bottle and a gas cylinder. This pack would ordinarily cost you £109.99 but you can buy it from Amazon now for just £84.02 – saving you nearly a quarter of the price.
Amazon also has an offer on the Art starter pack – it costs a little more but it's even better value. You'll get the lovely Art machine, a plastic bottle and cylinder for just £89.99, down from £139.99, saving you a whopping 33% or £50. Get the deal from Amazon.