If you want to watch MLB, NHL, NBA and MLS games, as well as college sports, PGA golf, Top Rank Boxing, Grand Slam Tennis matches and sports films/documentaries all in one place, then you may benefit from an ESPN+ subscription.
ESPN+ is the official streaming service for ESPN, but unfortunately, it's only available in the US. However, if you have the right software and payment details, you'll be able to bypass the blockers and catch up on your favourite sport in no time.
This is the same method that you can use to access all kinds of other American streaming services, including Netflix US, The CW, HBO and The Criterion Channel. However, we preface with a warning: this is against ESPN's terms of service, so proceed at your own risk.
You can also check out if it is possible to sign up for another premium sports streaming service, DAZN. We also have a guide for signing up for Sky Sports Box Office in the UK.
How to watch ESPN+ in the UK and abroad
You can find all the sports shows available on the ESPN+ website. This is locked to users outside of the US, but you can unblock it with the help of a VPN.
Using a VPN reroutes your IP address, which allows you to browse the web as if you're in another country. Once you connect to a US server, you should be able to stream content on ESPN+.
However, if you're looking to create a new account, then you'll need a payment card that is tied to the US. We have tried to sign up for a new account from the UK using multiple devices and were unsuccessful.
Alternatively, you can use a VPN to sign into a friend or family member's active account who is based in the US, and stream that way.
We unblocked ESPN+ using NordVPN, which offers over 3000 servers and has some of the most affordable pricing. If you'd like to see what else is out there, then check out our rankings of the different VPNs.
Time to complete:

5 minutes

Tools required: Laptop or phone, VPN
1.
Find a server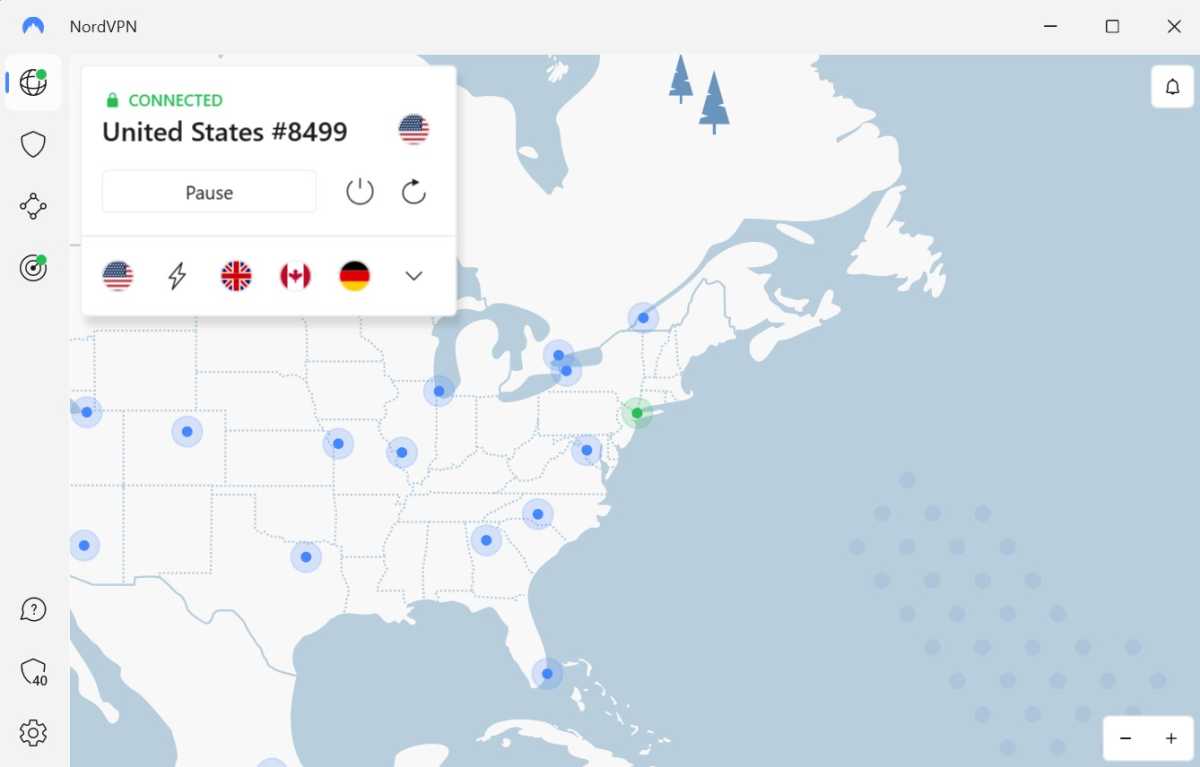 Anyron Copeman / Foundry
Open your VPN on your phone, laptop, or another device, and choose a server based in the US.
2.
Head to the ESPN+ website and select 'subscribe to ESPN+ only'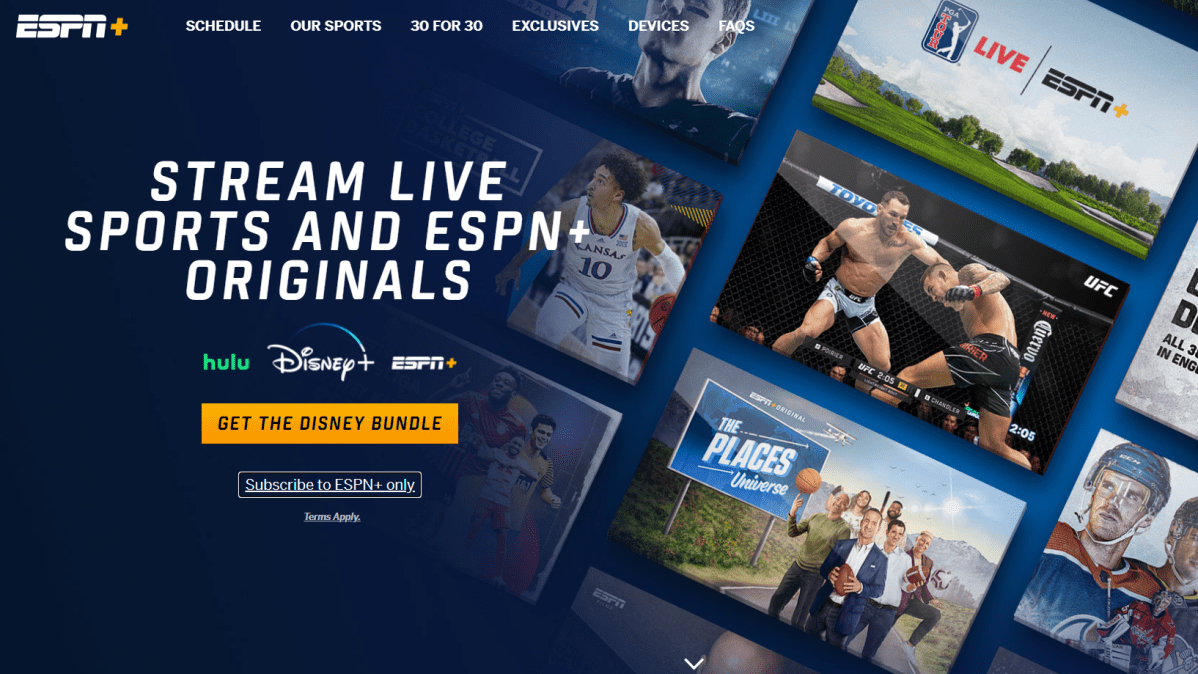 Hannah Cowton / Foundry
You won't be able to access the website fully without a US VPN server enabled.
Make sure you select just ESPN+ and not the Disney+/Hulu bundle (unless you want that as well).
3.
Enter your email address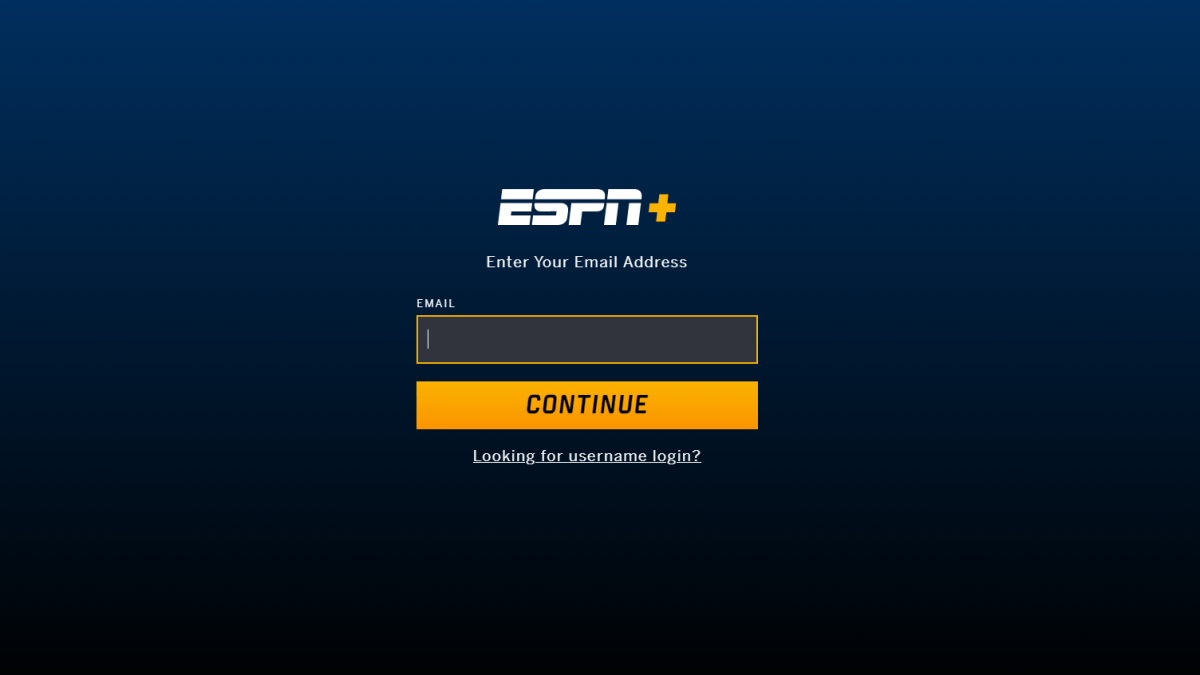 Hannah Cowton / Foundry
Select the yellow box which says 'continue' once you've entered your email.
If you're signing into an active subscription, this page will take you straight to the login section.
4.
Finish creating your account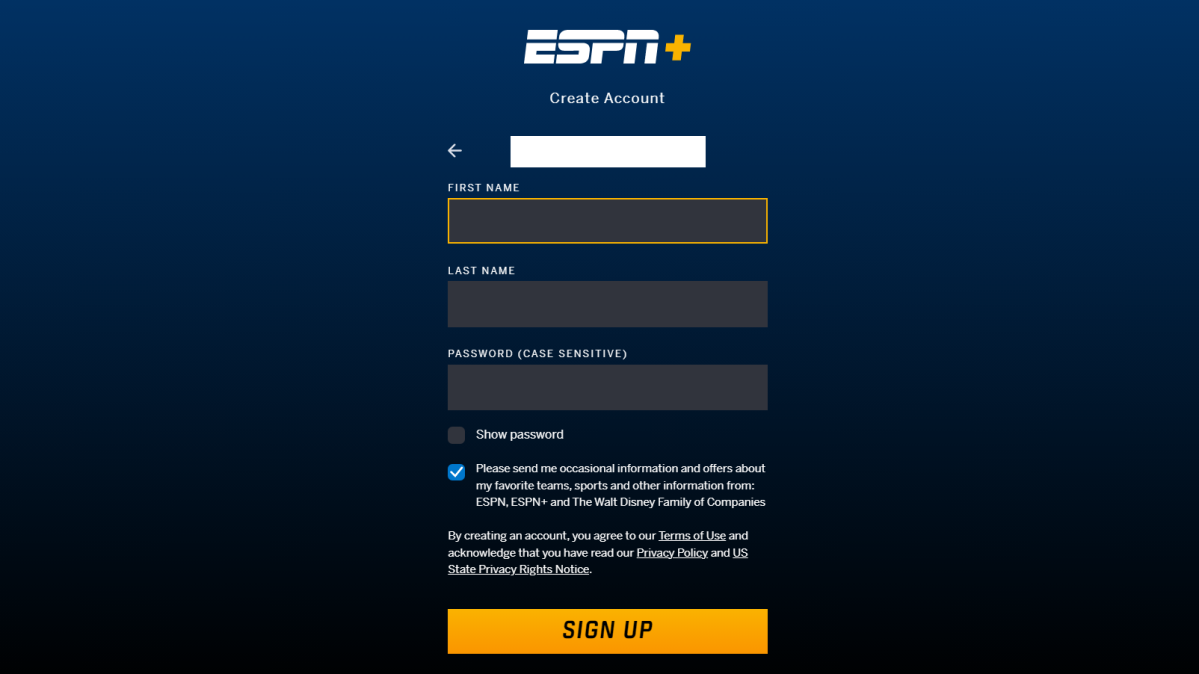 Hannah Cowton / Foundry
Add in your first name, last name, and password.
5.
Add in your payment details
Hannah Cowton / Foundry
Select either 'monthly plan' or 'annual plan' depending on how long you want to commit
If you have it available, then sign up using a US credit card or US PayPal account.
If you don't have this, you'll need to sign in to an existing account owned by a family member or friend who is based in the US.
How much does ESPN+ cost?
ESPN+ is a premium service, so if you want to access it you'll have to fork out a subscription fee. If you'd like to go for this service by itself, then you can choose from one of two options. Either $9.99 per month, or alternatively $99.99 per year, depending on how much of a commitment you want to make.
It's worth mentioning that Disney has a streaming service bundle that comprises Disney+, Hulu, and ESPN+. This bundle costs $13.99 per month – so you essentially get one of these services for free. This is overall a more competitive offer than the standalone ESPN+ subscription.
Disney+ gives you access to shows like The Mandalorian, a live-action Star Wars series, all the new Marvel series like She-Hulk, and a whole host of Disney classics. Meanwhile, Hulu will grant you access to shows like The Handmaid's Tale and Castle Rock, so you'll be getting a lot for your dollar. If you'd like to watch Hulu just by itself, see how you can watch Hulu in the UK.
What sports does ESPN+ include?
ESPN+ has a major focus on American sports that you can't get over here in the UK, so things like MLB, MLS, NHL, UFC, and college football and basketball games. You'll also be able to access major tennis events other than Wimbledon, such as the US Open and Australian Open. There's also boxing, rugby, football, golf, and many more sports to choose from.
You'll also be able to access other content besides games – including shows such as 30 for 30, E:60, Draft Academy, O.J.: Made in America, and Kobe: Detail, as well as talk shows and comedy about sports.