Facebook Messenger is a great tool for communication, but it can also be very intrusive. Sometimes you might not want to reply to a message immediately, and yet we also don't want to appear to be rude by ignoring it.
And that is why you're here. We'll show you how to secretly read your Facebook messages and then reply at your leisure.
Read Messenger messages without the sender knowing on a phone
When you send a message on Facebook Messenger you'll see a circle with a tick inside appear next to the text box. Then, if the recipient opens it, this will disappear and be replaced by the person's icon. That's how you know it's been read.
Facebook Messenger does not allow you to turn off these read receipts, but there are workarounds that can give you back some control.
The most effective way of stopping read receipts is to turn off your internet connection. Here's how the process works.
1.
Enable flight mode
Dominik Tomaszewski / Foundry
You should find Airplane or Flight mode in your phone's Settings app, but it should be among the quick access icons that appear when you pull down from the top of the screen.
2.
Open Messenger
AlexandraPopova / Shutterstock.com
When you first receive the message, don't open the Facebook Messenger app, instead turn on Flight Mode. Then, open the app and read the new message: the sender won't know.
3.
Read the message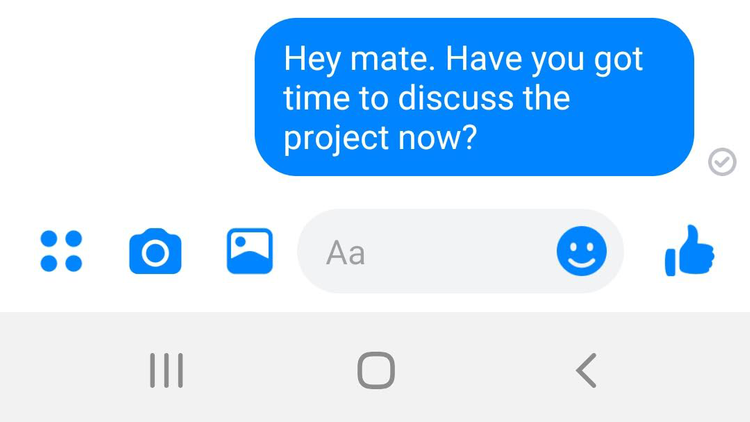 Dominik Tomaszewski / Foundry
There isn't an obvious way to know this has been successful on your own phone, but the sender will continue to see only a circle with a checkmark inside to the right of the text bubble. When the inside of the circle is white it means the message has been sent, and when filled with grey it has been delivered.
4.
Turn off flight mode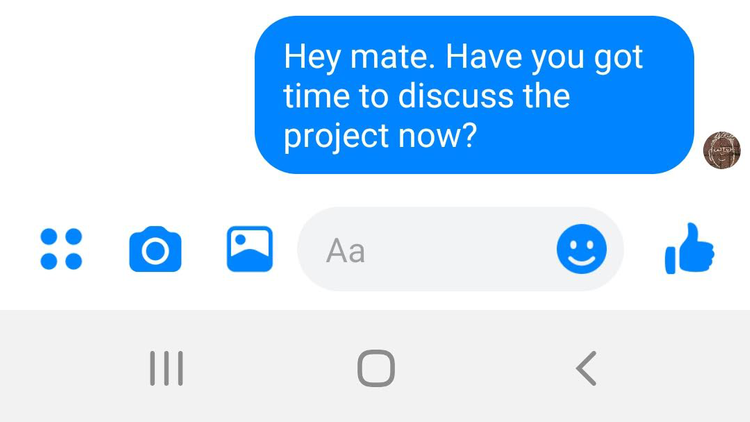 Dominik Tomaszewski / Foundry
Only when you decide that you're free to engage with the sender should you turn off Flight Mode and re-open Facebook Messenger. This circle will now be replaced with your profile picture, informing the sender that you've read the message.
Read Messenger on PC or laptop without the sender knowing
Even on desktop, Facebook doesn't provide an option to turn off Messenger read receipts. But here you can benefit from third-party browser plug-ins without resorting to turning off Wi-Fi or unplugging a network cable.
If you use Chrome then there are a fair number of choices. Head to the Chrome Web Store and search for Unseen.
This cunning extension will automatically block read receipts being sent when you open a message.
Click the Add to Chrome button and the extension will install, then when you use Chrome to access Facebook Messenger you'll be able to read messages in private.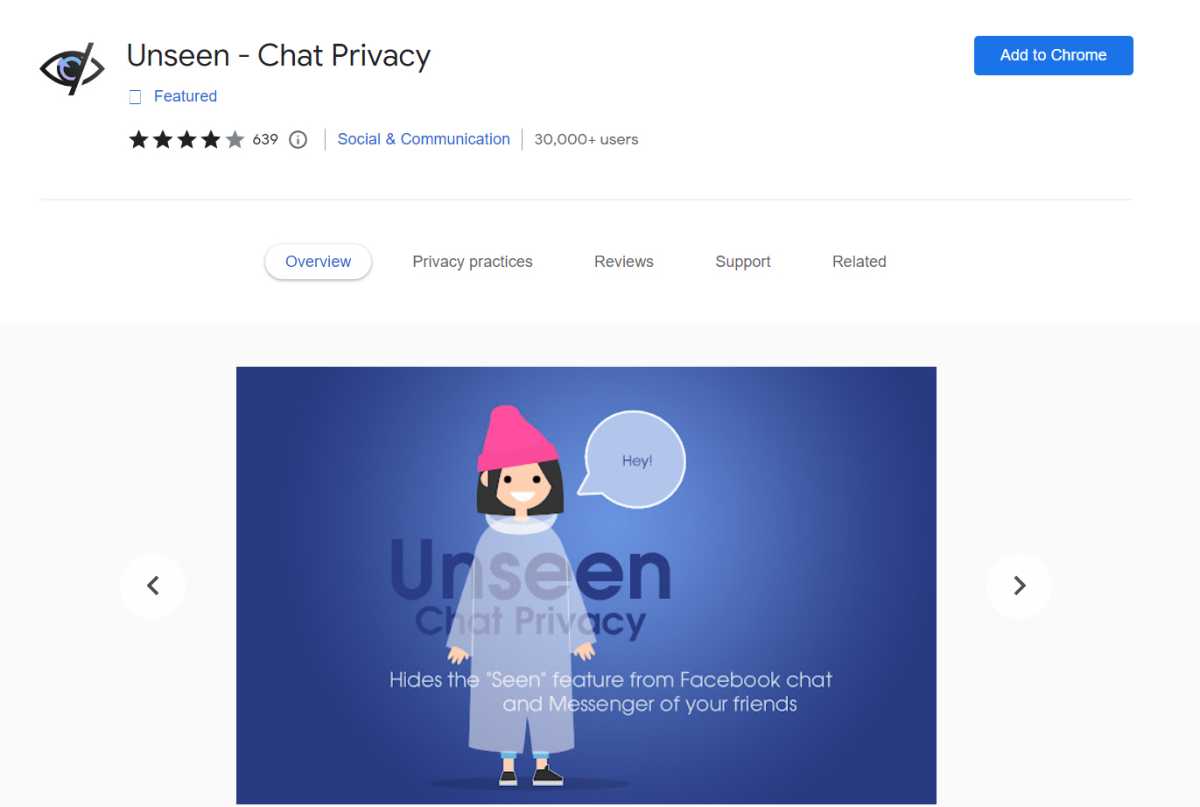 Jim Martin / Foundry
Firefox users can try FB Unseen, which does the same job. To install it open up a new tab in Firefox, click the three lines up the top right corner then select Add-ons from the menu that appears. Now search for the app and click the Add to Firefox button.
So, there you go. The words Facebook and privacy might seem at odds with each other, but at least using these tips you can claw back a small amount of discretion in Messenger.