Amazon Prime Day is one of the biggest sales events in the world, with the retail giant offering deals and discounts that rival Black Friday – and now it comes twice a year.
2022 saw the introduction of the Prime Early Access Sale in October, but the next big Amazon event will be the proper Prime Day, which will likely take place in July 2023.
The event usually lasts for two full days. The only catch is that to participate you have to be an Amazon Prime subscriber, with all the deals reserved for those who subscribe to Amazon's subscription service.
It's worth it though. So far we've seen big savings on smart home devices, laptops, phones, smartwatches, and Amazon's own devices of course.
When is the next Prime Day?
Amazon doesn't announce the official Prime Day dates until shortly before the sale kicks off, but it normally takes place in June or July.
In 2022, it ran over 12-13 July, while the year before it was in late June. 2020's Prime Day was shifted to October by the pandemic, but before that it ran in mid-July for five years in a row, so that's the most likely spot.
Which countries get Prime Day?
While Amazon itself may be a global phenomenon, Prime Day actually isn't, with a distinct focus on Europe – plus little places like the US and China. Still, it's hardly niche – here are the countries that took part in Prime Day 2022, as it will likely be a similar list for 2023:
Austria, Australia, Belgium, Brazil, Canada, China, France, Germany, Italy, Japan, Luxembourg, Mexico, the Netherlands, Poland, Portugal, Singapore, Spain, Sweden, the U.K., and the U.S.
Best Amazon deals you can get right now
Below are a few excellent Amazon deals that are currently available. We start with the best US Amazon deals and then list our favourite Amazon UK deals.
The best Amazon deals US
If you're based in the UK, here's a separate set of savings available in Britain:
The best Amazon deals UK
Fitbit Inspire 2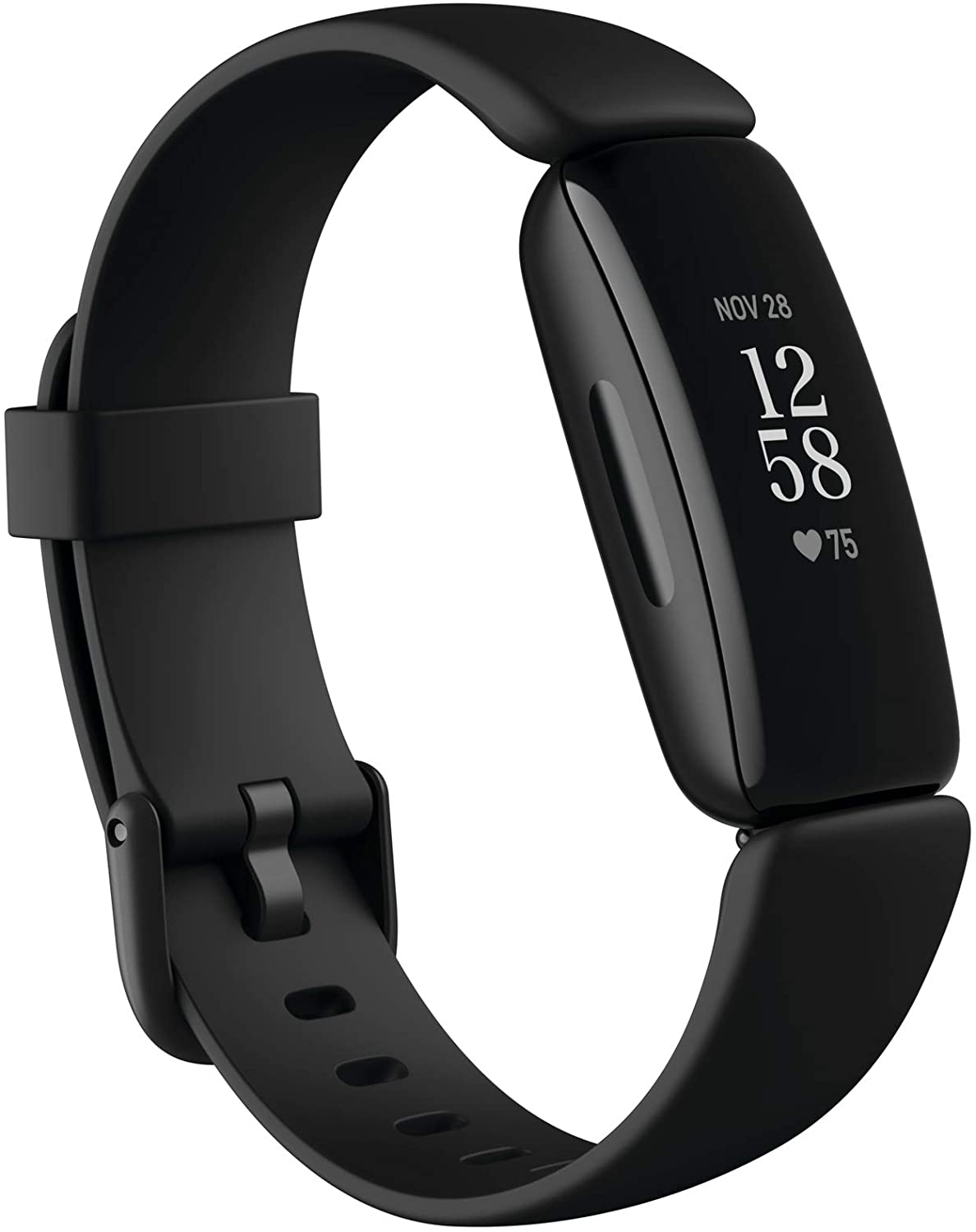 From: Amazon
Was: £89.99
Now: £39.99 (56% off)
Get the older model Inspire 2 tracker for under £50, far cheaper than the new Inspire 3 – but with almost exactly the same tracking tech.
Xiaomi Redmi Note 10 (4GB/128GB)
From: Amazon
Was: £209
Now: £159 (24% off)
Save £50 on the Redmi Note 10 5G, which achieved 4/5 stars in our expert review.
Nintendo Switch OLED with Lego Harry Potter Collection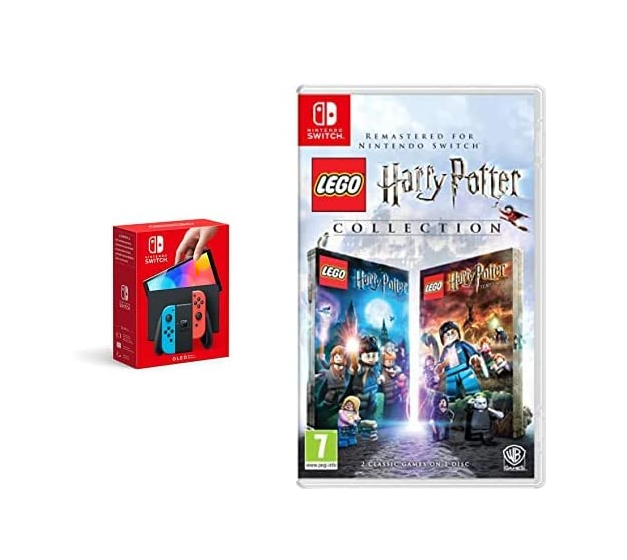 From: Amazon
Was: £344.98
Now: £291.95 (£53 off)
This Prime exclusive deal slashes over £50 off the Switch OLED with the Lego Harry Potter Collection.
What are the best Prime Day deals?
It's difficult to predict which deals will be the biggest and best each year, but looking at previous Prime Days does give us a good sense – and Amazon itself has already hinted at some of the deals we can expect.
Amazon devices and services are definite
There isn't much science to this. Amazon is sure to have Echo, Fire, Kindle, and Ring discounts on Prime Day as they have in the past.
That won't be it though. Amazon has previously delivered offers including free three-month trials of Audible and Kindle Unlimited and four months of Amazon Music Unlimited, plus discounts on purchases across Prime Video and Amazon Fresh, and even free games through Prime Gaming.
Though what we'd really like to see is an extended Prime trial beyond the current 30-day limit.
How to get the best Prime Day deals
With so many products on offer, it can be overwhelming to know what to buy and whether you should buy it. Here are few things to keep in mind:
Make a shortlist of the products you really want and start looking at average prices now, and Amazon's current price
Ensure you're already logged into your Prime Account so there's no fumbling around on the day – sign up for the 30-day free trial if you don't have Amazon Prime
Make sure your payment and shipping information is up to date now to be ready to make quick purchases on the day.
Consider turning on Amazon's 1-click purchase option so you can beat the masses to the deal as soon as it's announced
Use the Watch this Deal button on upcoming deals you see on Amazon's website, to make sure you don't miss them.
Join the Waitlist for products that say 100% claimed, because people often change their minds and don't buy. You'll get a notification to alert you if more become available.
Remember to compare prices against rivals (see next section)
You might also find the following deals round-ups useful in the run-up to Prime Day and beyond:
Prime Day rivals from across the web
As Amazon Prime Day grows, the company's competitors have begun joining in with the fun. Keep an eye on the following retailers for deals to rival Amazon's when the sale arrives:
US Prime Day alternatives
UK Prime Day alternatives
See more detail about each of the Prime Day alternatives in the UK and US in our Prime Day rivals round-up.
What is Amazon Prime Day?
Prime Day is a major sale event hosted by Amazon that offers exclusive discounts to its Prime members. Amazon launched its first Prime Day in the summer of 2015, to celebrate its 20th birthday. Prime Day 2022 was the company's eighth such event, now joined by the inaugural Prime Early Access Sale.
Customers need to have a Prime membership to access Prime Day promotions or deals. Here's our step-by-step guide on signing up, or go to Amazon now to get its 30-day free trial.
The Amazon Prime service started out as a way to get unlimited next-day delivery, but quickly evolved to include additional benefits such as access to Amazon's Netflix rival service, Prime Video, Twitch gaming, Prime Now and more. Here's everything you need to know about Amazon Prime benefits.
How to get Amazon Prime
As mentioned, the catch to Prime Day is you need to be an Amazon Prime customer to access the deals.
Remember Amazon also offers a 30-day free trial of Amazon Prime, and even free trial Prime members can get Amazon Prime Day deals. You can sign up to the Amazon Prime free trial here.
You can find out more about Amazon Prime and the huge number of features it offers in our complete guide to Amazon Prime.
Be sure to cancel your subscription before your free trial ends to avoid being charged, unless of course you find yourself enjoying it! Find out more about how to cancel your subscription properly here.
If you've previously had a free trial of Amazon Prime, you might be surprised to hear that you can do so again if it has been more than a year since your last trial.