Season four of Stranger Things had huge ramifications for Hawkins and the Upside Down.
But the story isn't over – this Netflix staple will be back for a fifth season. But what do we know about the plot? We have rounded up all the rumours and news from the internet, and analysed the final few episodes to predict what may happen next.
If you want to know what else is on Netflix, we've done a roundup of the best TV shows and the best movies on the platform.
Has Netflix started production on season 5 of Stranger Things?
Pre-production on Stranger Things season 5 has started, as confirmed by an image of a blurred storyboard put up on the writers room Twitter account:
Season 3 took two years to develop, and season 4 took over three years – though admittedly a lot of that time was due to COVID related delays.
With that all in mind, two years sounds like a realistic timeframe for what could be the most ambitious season of the show yet – so we expect it to release at some point in 2024.
Hopper's actor, David Harbour, told GQ in July 2022 that they will shoot in 2023, and therefore the series will likely hit screens the following year.
However, the WGA strike has put the start of filming on hold, so the release date could be further away than originally anticipated.
Netflix
How many episodes will be in Stranger Things season 5?
On Twitter, the writers of the show shared a grid showing eight episodes in total. Last season had nine episodes, so this number does make sense.
The first episode of the final season will be titled 'The Crawl'.
Will Stranger Things season 5 be the last?
The Duffer Brothers have confirmed that season 5 will be the final instalment of Stranger Things. It will be a slightly shorter season that previous ones – though we don't know if we will get those two-hour length episodes again.
On the ending, they said in an open letter: "Seven years ago, we planned out the complete story arc for Stranger Things. At the time, we predicted the story would last four to five seasons. It proved too large to tell in four, but – as you'll soon see for yourselves – we are now hurtling toward our finale. Season 4 will be the penultimate season; season 5 will be the last."
If you're sad about the end, then we have some good news – the Duffer Brothers aren't done with this universe. There will be a spin-off based on the world of Stranger Things with a brand new cast and plot, and there will also be a stage show based on the sci-fi series.
Who is in the cast of Stranger Things season 5?
Netflix hasn't officially confirmed the full cast for season 5, but we can take a guess at who will return.
We imagine that the core cast will be back – so Eleven (Millie Bobby Brown), Mike (Finn Wolfhard), Lucas (Caleb McLaughlin), Dustin (Gaten Matarazzo), Will (Noah Schnapp), Max (Sadie Sink), Steve (Joe Keery), Nancy (Natalia Dyer), Jonathan (Charlie Heaton), Robin (Maya Hawke), Erica (Priah Ferguson), Hopper (David Harbour), Joyce (Winona Ryder) Murray (Brett Gelman) and Argyle (Eduardo Franco) should all be returning.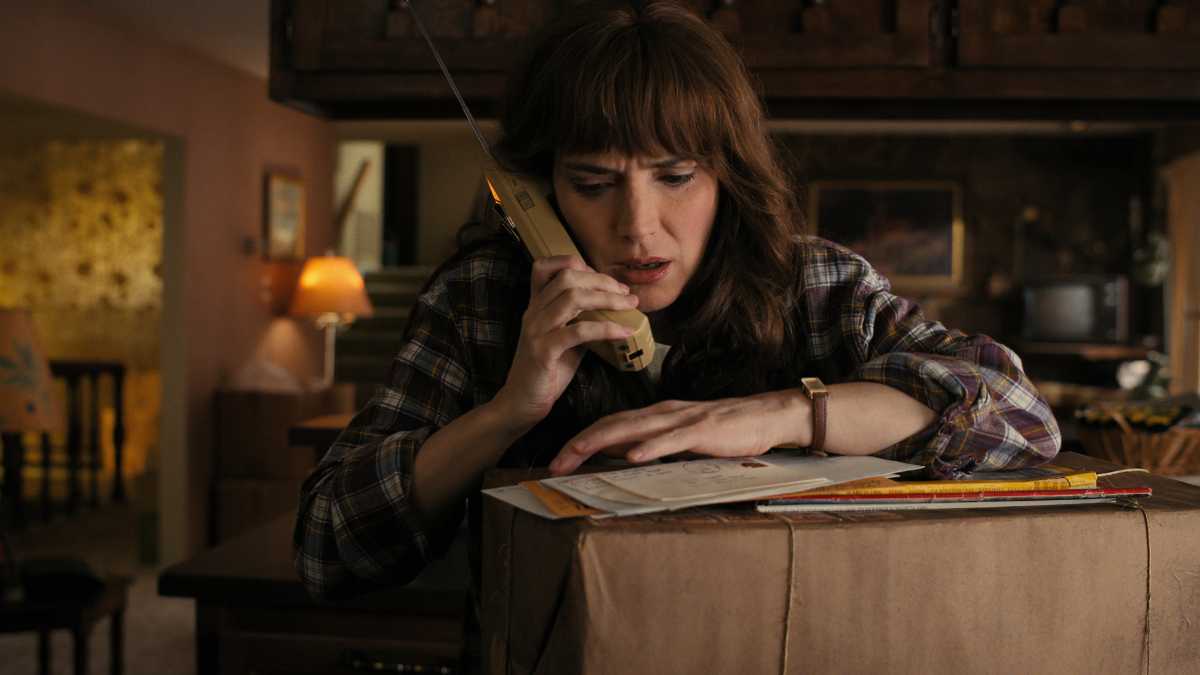 Netflix
We will almost definitely see the return of big bad Vecna (Jamie Campbell Bower), as well as other antagonists like Lt. Colonel Jack Sullivan (Sherman Augustus).
There will also be a new face – Terminator star Linda Hamilton will be joining the cast in a so-far unnamed role.
What will happen in Stranger Things season 5?
Spoilers for Stranger Things season 4 below
The ending of Stranger Things season 4 was bleaker than most other season finales as ultimately, the Hawkins crew lost. Vecna opened the gates from the Upside Down, and now Hawkins is leaking through parts of this strange world into the real one.
Vecna himself is missing after being injured by Eleven, Nancy, Steve and Robin – but we imagine that he is still seeking out Eleven, either for revenge or for a full-on team-up.
The Hawkins group will likely try to find ways to close the gates and return Vecna and his monsters back to the Upside Down once and for all.
The Duffer Brothers have confirmed to TVLine that there will be some sort of time jump. This is most likely due to the fact that most of the cast just can't pass for young teenagers anymore – but it may be that the Upside Down completely engulfs Hawkins over the years, and the team have to find a way to revert it back to how it once was.
But how? We still don't know the origins of One's/Vecna's/Henry's powers. Finding this out could be the key to taking him down, and relinquishing his control of the Mind Flayer and other creatures from the Upside Down.
Eleven clearly stands the best chance against him, but she still has some more training to do before she can take him down.
We also know that Lt. Colonel Jack Sullivan is still after Eleven, as he considers her to be a real supernatural threat. It wouldn't be surprising to see the team going low and hiding from the government. This is even more likely considering everyone's connection to Eddie and the Hellfire Club – with many residents of the town believing that they are a devil-worshipping cult.
In an interview with The Wrap, the Duffer Brothers pitched the final season to some Netflix executives, and said "they really responded well to it. I mean, it was hard. It's the end of the story. I saw executives crying who I've never seen cry before and it was wild."
Does that mean that we will get some major character deaths? Last season, the only two major losses we had were of Eddie Munson and Dr. Martin Brenner/Papa. Max is severely injured and in a coma, but has survived. Her experience may also mean that she still has a psychic link with Vecna, which could prove useful in the final battle.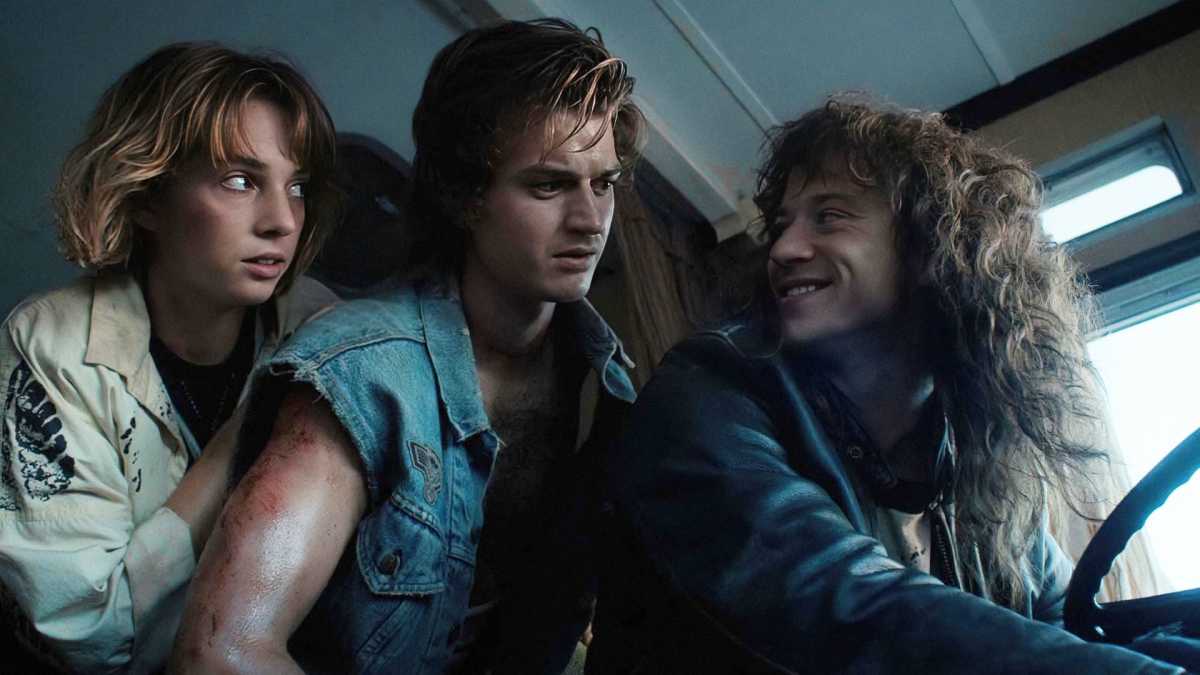 Netflix
Either way, we cannot see everyone in the gang making it out alive. We have a strong suspicion that Eleven may have to sacrifice herself, as ultimately she was the one that opened the gate to the world all the way back in season one, so she may have to also be the one that closes it.
In addition, Will shall play a major part in season 5 according to Collider. The finale of last season showed that he still has a connection to Vecna, and that in the finale he will come into his own. Will also showed strong hints that he is in love with Mike – another plot that we believe that will be explored in season 5.
There is also the ongoing love triangle between Jonathan, Nancy and Steve – another story that may indicate that at least one of these characters won't make it out of the final season alive and well.
Finally, the Russians may be still be hunting down Hopper and Joyce after they escaped from prison. Will they make their way to America to enact their revenge? All will be revealed in season 5.