As the most popular messaging app worldwide, billions of people rely on WhatsApp to keep in touch. In fact, around 100 billion messages are sent every single day.
It goes without saying that any problems affecting the service will cause widespread disruption. That's exactly what happened on 25 October 2022, when WhatsApp went down for users around the world.
For around two hours from 3am ET (12am PT, 8am BST), there's was a huge spike in reports to Downdetector, a popular site for reporting outages. As it currently stands, there have been over 70,000 reports today alone. The issues seemed to affect users worldwide, with users reporting being able to send or receive messages.
WhatsApp never publicly responded to the issues, but parent company Meta confirmed to The Verge that it was working on a fix. Fortunately, this seems to have been rolled out fairly quickly.
Other Meta-owned services such as Facebook and Instagram were unaffected this time, unlike the situation back in October 2021.
But if you're still having problems with WhatsApp and your friends and family are telling you theirs is working fine, here are some tips to fix things.
Troubleshoot your internet connection
WhatsApp is an online service, which means you must have an active internet connection in order to use it. Fire up the browser on your smartphone and try to browse to a new web page, or open and refresh another online service such as Twitter or YouTube
If your internet connection appears to be working, move on to the next section. If you can't get online at all there are several things you can try.
If you're using Wi-Fi, first try toggling the connection on and off, or putting into and then removing the phone from Flight mode. Alternatively, you can try restarting your phone.
Also make sure your phone isn't dropping the Wi-Fi connection when it goes to sleep (go to Settings, Wi-Fi, choose Advanced from the Options menu, then ensure 'Keep Wi-Fi on during sleep' is set to Always).
It's also worth checking if your broadband provider isn't down, via services such as Downdetector or the support offered by the company itself. You could also try restarting your wireless router.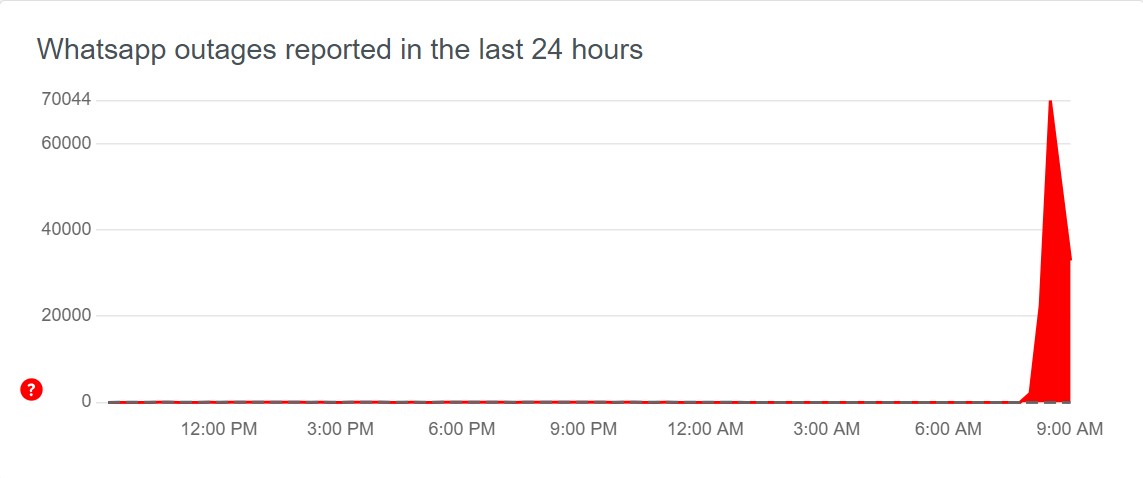 Anyron Copeman / Foundry
If you're using mobile data then check your mobile data connection is not turned off in the Settings menu, and that you have sufficient signal. Also see:
You should also check you haven't restricted background data usage for WhatsApp in the Data Usage menu, and that your APN settings are correctly configured. If you can use WhatsApp over Wi-Fi but not your mobile connection, it's likely that the APN settings are not configured to allow non-web traffic – check with your mobile operator.
Finally, check that you have not overstepped your mobile data limit.
Update WhatsApp
WhatsApp gets new features all the time, which translates to a fair amount of app updates. Sometimes WhatsApp will not work unless you are running the latest version, and this is certainly the case if you have sideloaded the app on to a tablet or other Android device for which it is not available in Google Play. Also see: How to get WhatsApp on an iPad or Android tablet.
On an Android phone you should check for app updates by opening Google Play, tapping the three lines at the top left and choosing My apps, then checking the Installed tab for available updates.
On an iPhone open the App Store and tap the Updates icon at the bottom right of the screen. WhatsApp recommends also ensuring you are running the latest version of iOS.
Uninstall and reinstall the app
A final resort is to uninstall and then reinstall a fresh copy of WhatsApp.
Before you do so you will probably want to back up your WhatsApp conversations, which on an Android phone will require you to also be running the free Google Drive app.
Download this, sign in using your Google account details, then within WhatsApp choose Settings, Chats, Chat backup, then press the green Back up button.
When you reinstall WhatsApp it will automatically search Google Drive for a backed up copy of your conversations, so when it finds your backup allow it to restore it.
Related articles for further reading