There are only a few days until Christmas. To celebrate, we've rounded up the best festive movies that you – and the whole family – can watch on Netflix, Amazon Prime, Disney Plus and Now to get you in the festive spirit. So get the mulled wine and mince pies ready and tune in to these brilliant Christmas flicks.
If you're not sure which is the best TV streaming service for you, then we've compared all the ones listed here (and more) so you know where to spend on your subscription.
Best Christmas movies on Netflix
Netflix
We've started with Netflix because it's the biggest streamer around, but we'll be honest: its Christmas collection is rubbish this year, with none of the all-time classics. Still, we've picked out a few we do think are worth watching – and you'll also find lots of non-festive favourites there if none of these take your fancy. You can sign up for an account on the Netflix website, with plans starting from £4.99 per month for the new ad-supported option.
This surreal Christmas special from Netflix paired Murray with Lost in Translation director Sofia Coppola for an odd jaunt through a Christmas concert complete with an assortment of celebrity guests, musical numbers, and offbeat jokes. It's very bizarre, but the spirit of the season still runs through the heart of it.
This Netflix original sees legendary action star Kurt Russell step into Santa's boots, as he eschews his macho persona (though keeps the requisite big bushy beard) for the latest take on the classic 'two kids meet Santa and nearly ruin Christmas but then somehow help him save it' story.
Alright, it's not Martin Freeman's greatest work, but Nativity! is still a great festive laugh from the 2000's. Paul Maddens is a primary school teacher (and a bit of a Scrooge) who is trying to put on the best nativity play possible to outdo the neighbouring private school. However, he soon gets into hot water when he lies about his play being turned into a Hollywood film.
Nativity is also available on Amazon Prime and BBC iPlayer.
Best Christmas movies on Amazon Prime
Amazon Prime Video's Christmas selection is better than usual this year, with plenty of gems to check out. To watch them you'll have to be a Prime member, but there's a one-month free trial to take you through to January. Plus, remember that you'll also get free next-day delivery – ideal for any last-minute gift purchasing. There are also other classics that you can rent for a discounted price.
The Holiday is a classic dreamy festive romance. In England, Iris (Kate Winslet) is in love with a man who is about to be married to another woman. Meanwhile, in America, Amanda (Cameron Diaz) breaks up with her unfaithful boyfriend. Both want a change of scenery, so they decide to swap houses and end up finding unexpected romance on their journeys.
Love, Actually is now one of the biggest British festive classics. The film follows eight couples living in London, all with differently complicated relationships. It includes a star-studded cast, with Hugh Grant, Colin Firth, Kiera Knightly, Emma Thompson, Alan Rickman and Bill Nighy all starring.
Looking for something a little more debauched? Three best friends (played by Joseph Gordon-Levitt, Anthony Mackie and Seth Rogen, naturally) go on a quest to find the Nutcracker ball, the Christmas party to end all Christmas parties.
Best Christmas movies on Disney Plus
Disney Plus has a great selection for 2022. There are lots of cartoon Christmas classics for the little ones, but there are also some unmissable films that anyone can enjoy. You can sign up on the website for £7.99 per month, or £79.99 per year.
If you've never seen Home Alone, then that's something you should definitely rectify this Christmas. When eight-year-old Kevin's family leave to go on holiday in Europe, he is accidentally left behind at the house. At first, this seems like a dream for the boy. However, when thieves attempt to his home, things take a turn for the worse.
In the running for the best Christmas movie ever made, The Muppet Christmas Carol is easily the best adaptation of Dickens' Christmas classic ever made. But then it's also the best Muppets movie to boot and has the benefit of a starring none from a none-more-gruff Michael Caine. It doesn't get much better than that.
The quintessential Christmas film that isn't really about Christmas, Die Hard is the best action movie ever made that just happens to be set at Christmas. But don't think it's not seasonal – there's a redemptive tale about a father reconnecting with his family, festive one-liners, snow, and even a few big Christmas tunes are thrown into the mix too
Best Christmas movies on Now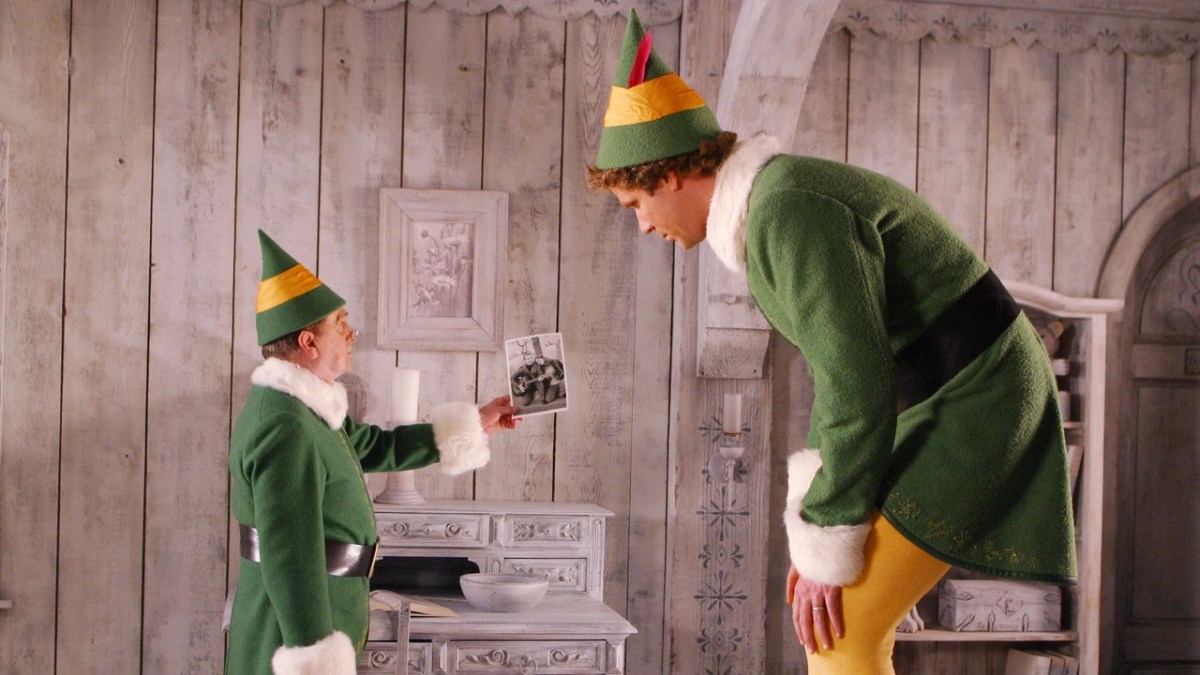 New Line Cinema
Now has a great collection of Christmas films this Christmas – too many for us to even mention all the good ones here – but it does cost £9.99 per month, making it a bit more expensive than its rivals. We've picked out some of the best but there are lots more.
Will Ferrell's noughties Christmas caper about an overgrown 'Elf' trying to make sense of life in modern New York is now a firm favourite. Its silly sense of humour is helped along by some real heart and the requisite dose of Christmas magic.
If you've seen The Muppet Christmas Carol a few too many times, then consider giving Scrooged a spin. Bill Murray stars in this '80s take on the classic Dickens that re-frames Scrooge as a bitter TV executive, with his classic charm carrying the film through the well-worn story.
There's a perhaps unexpected abundance of Christmas-themed horror flicks, but Krampus is one of the best. A great cast led by Adam Scott and Toni Collette must survive the night when a young boy's festive disillusionment inadvertently summons down St. Nick's not-so-jolly counterpart.
Krampus is also available on Netflix.